Learn how to add upsell deals to the cart page

Follow steps 1-8 in this article to create a frequently bought together (FBT) bundle, then choose to display your bundle in the cart like this:
1. In the "Location" section of the relevant bundle, click on "Use in Campaign"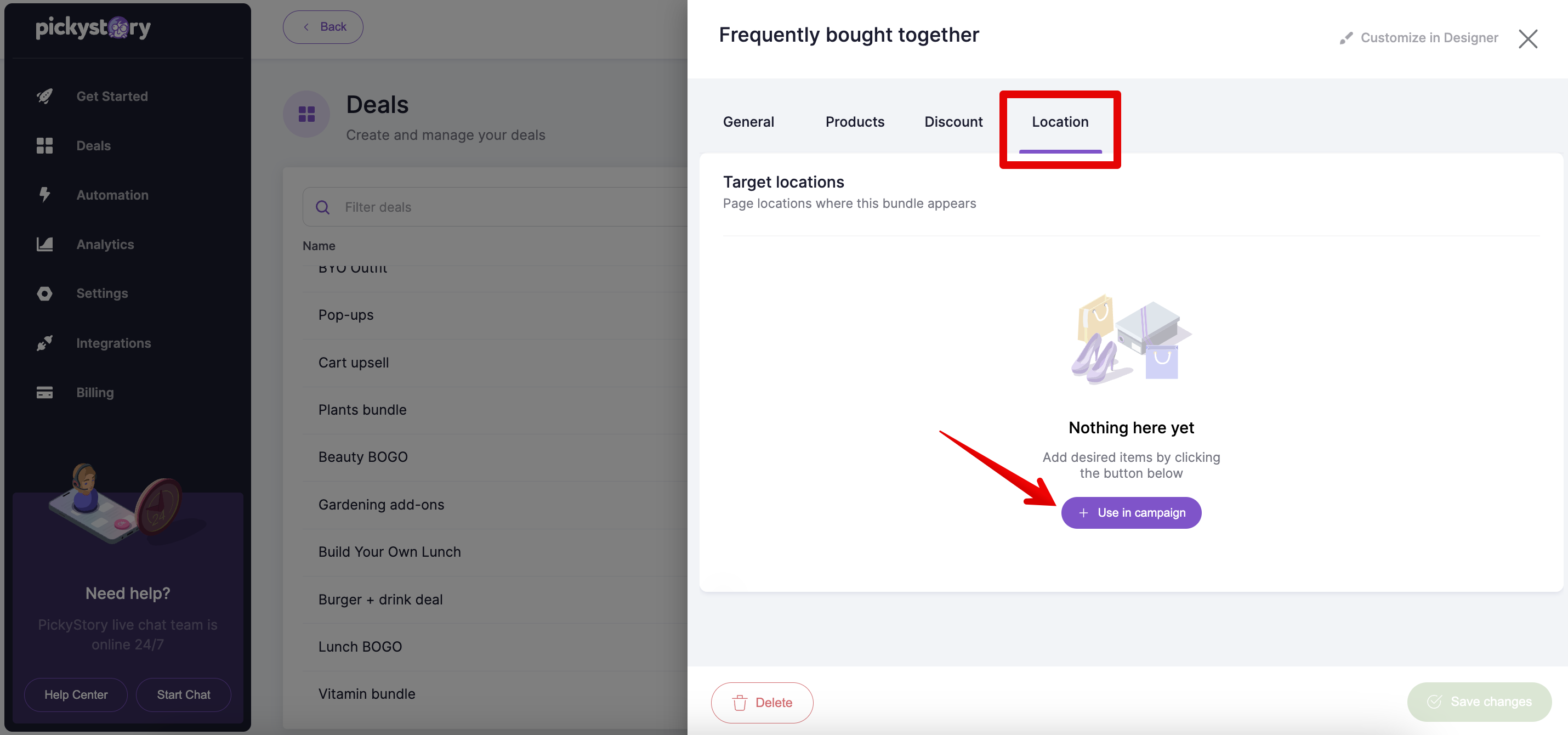 2. If you already have a location that corresponds to your cart page, select that. Otherwise, click on "Add new location"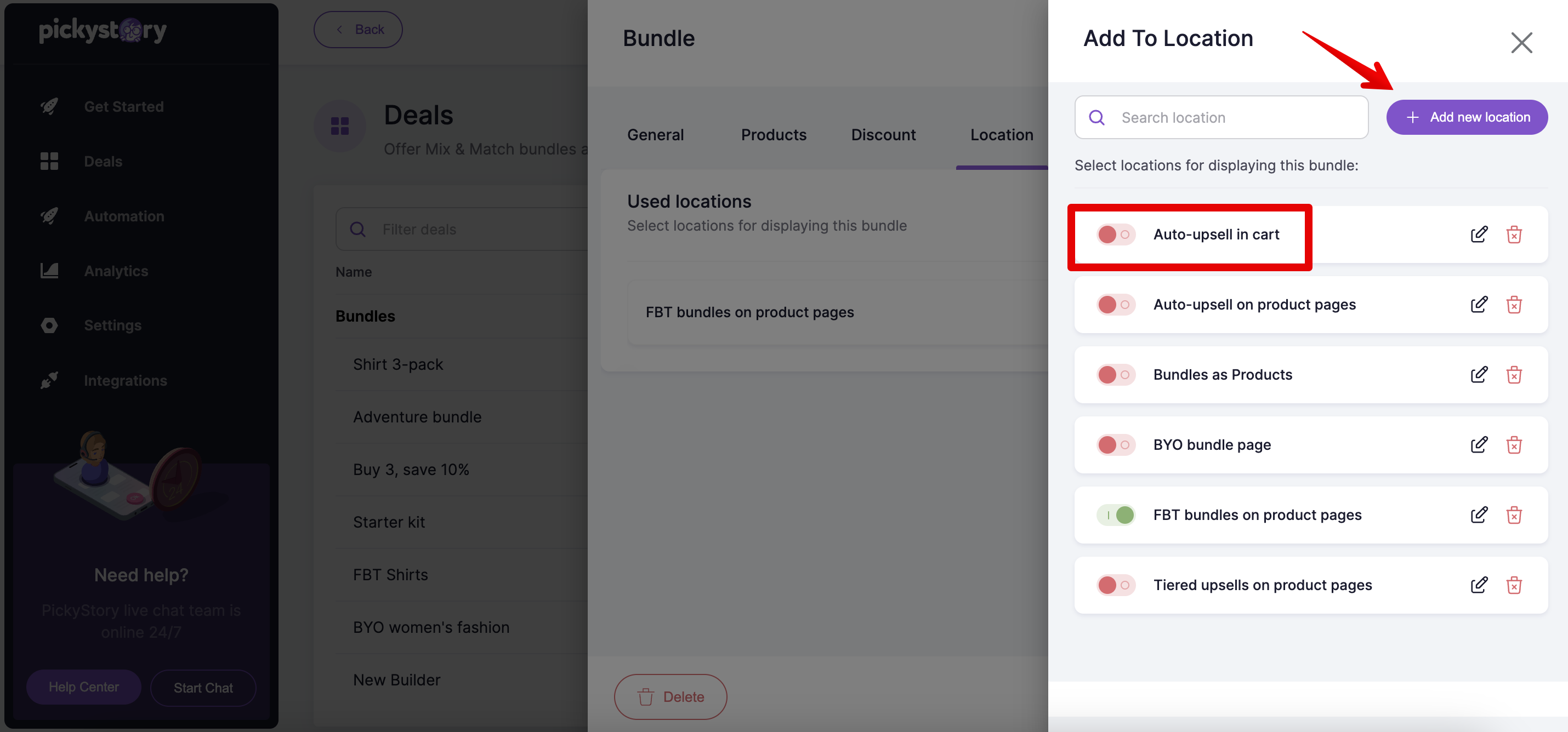 3. Click on the edit icon to name your new location, and select "Cart page only"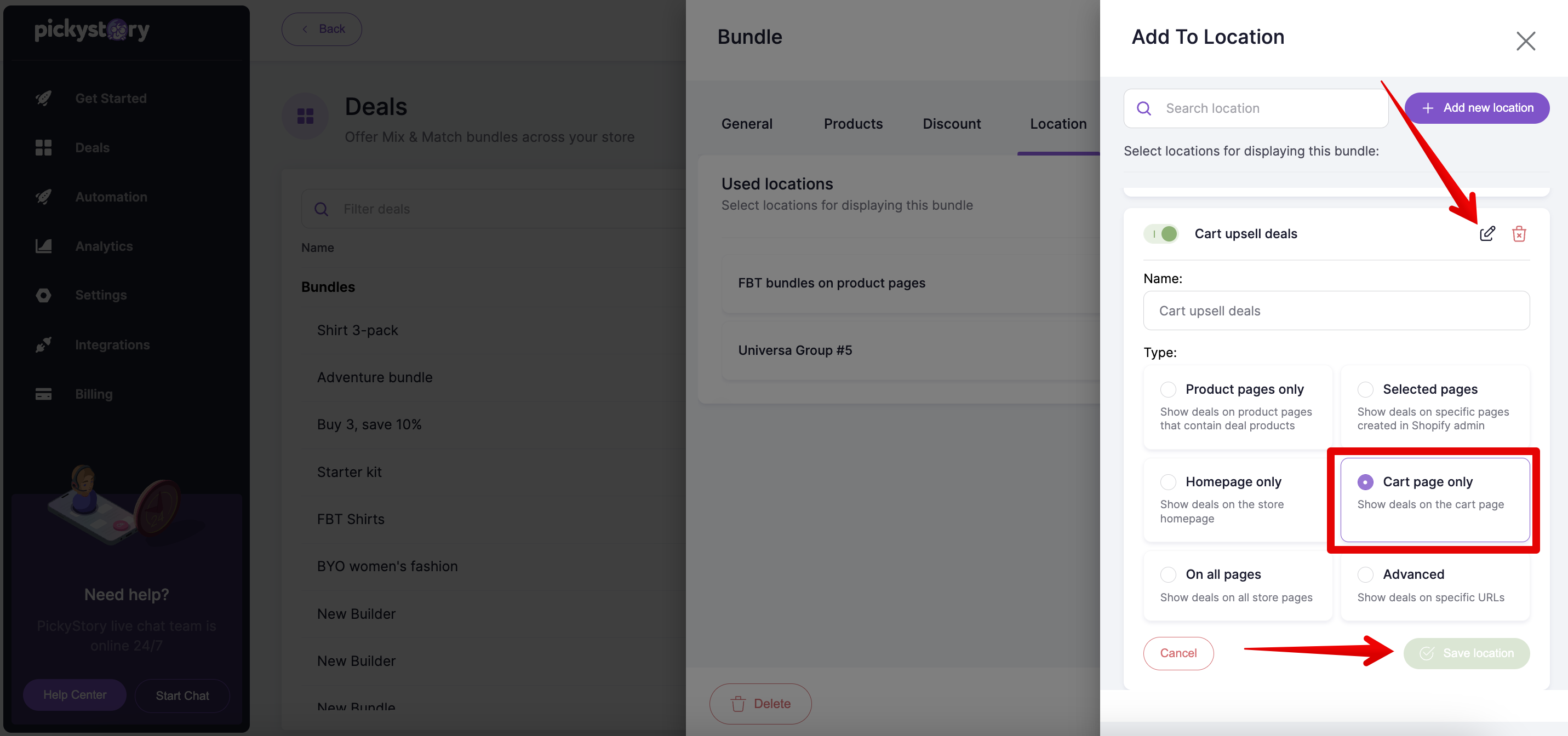 4. Click on "Customize in Designer"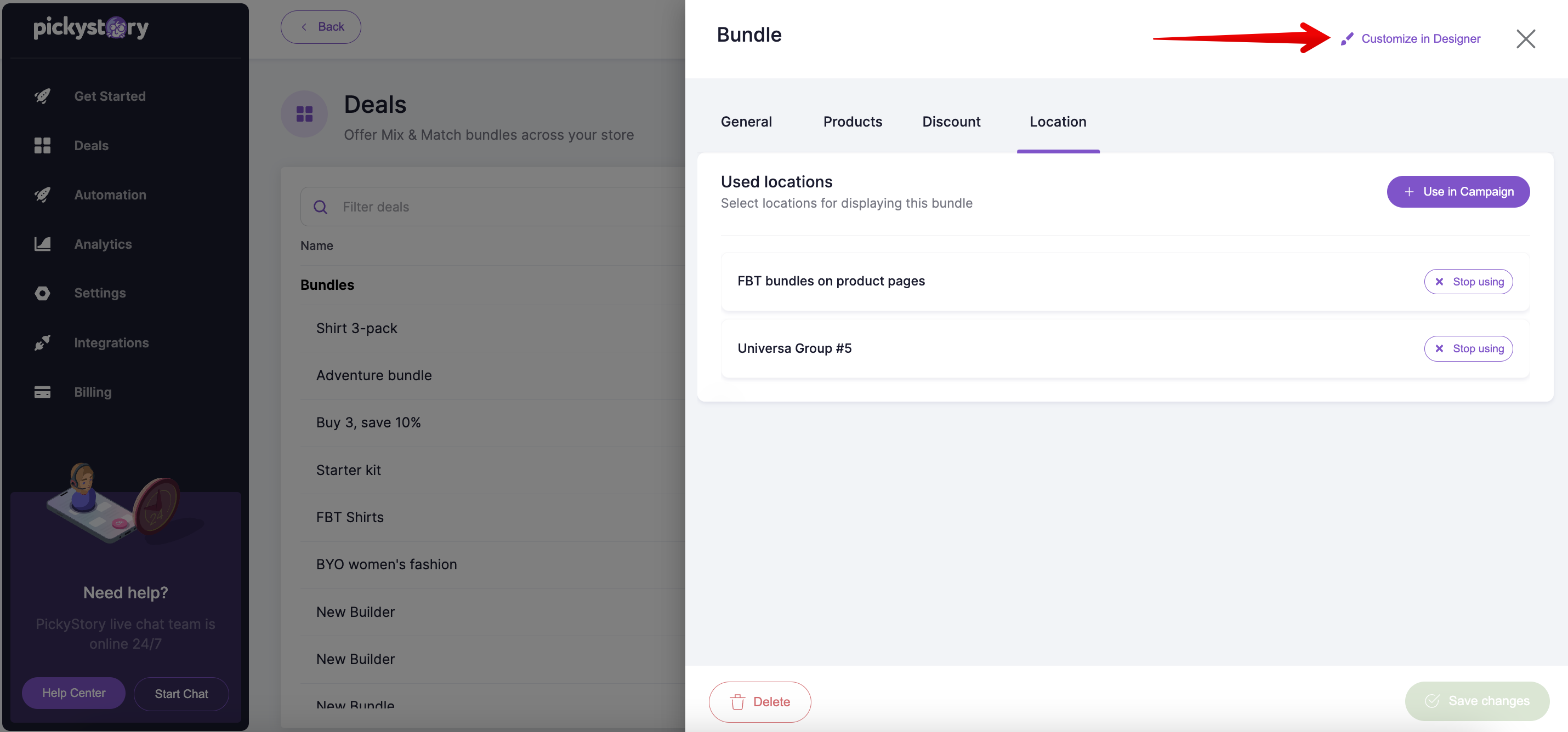 5. Choose whether to display your bundle as an inline widget on the cart page, or a popup.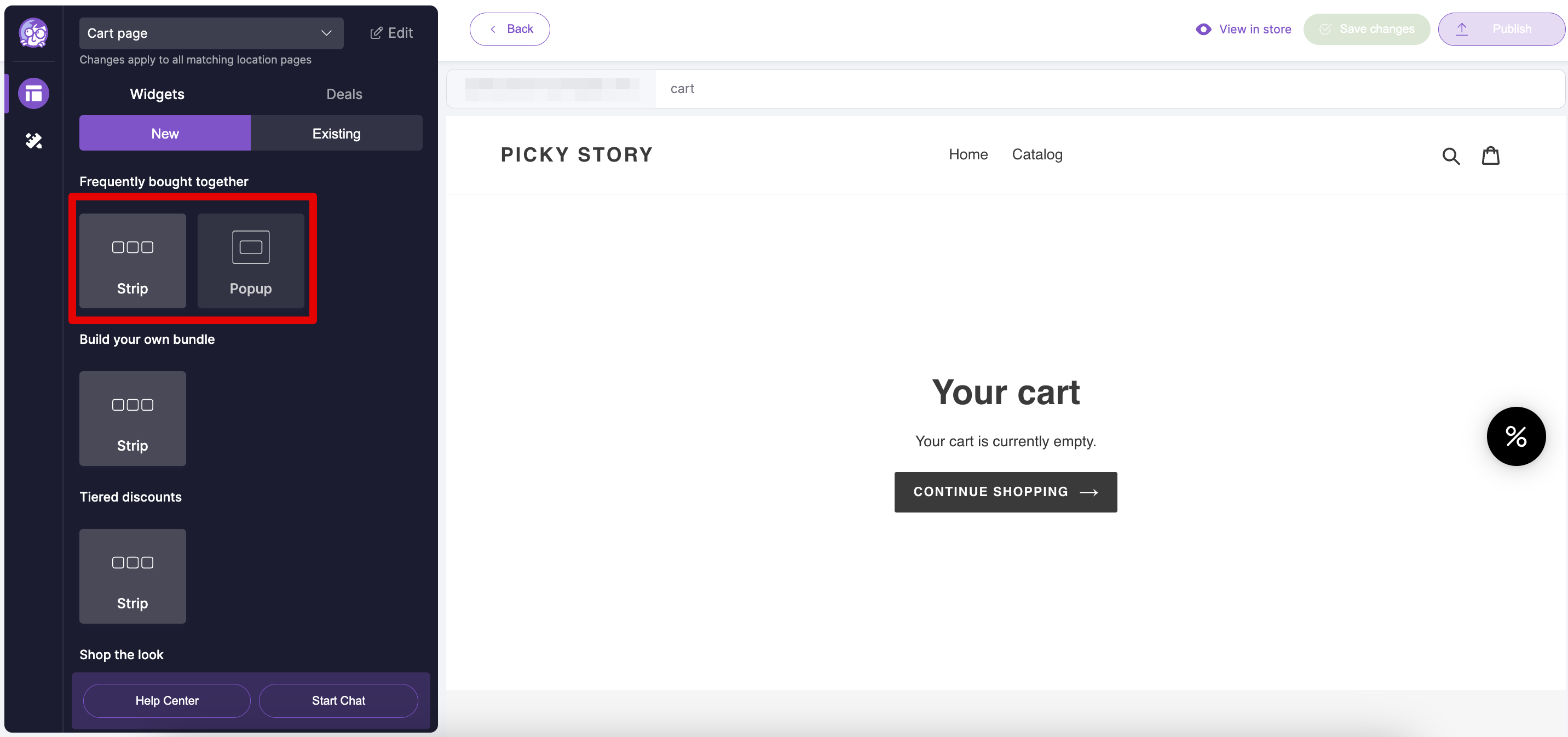 Note: If "Inline" is selected, use the drag and drop tool to position your deal on the cart page. Then, save changes & publish.