Learn how to add upsell deals to the cart page

Follow steps 1-8 in this article to create a manual Bundle, then choose to display your bundle in the cart like this:
1. Scroll down to the "Pages" section, then select "Cart page only"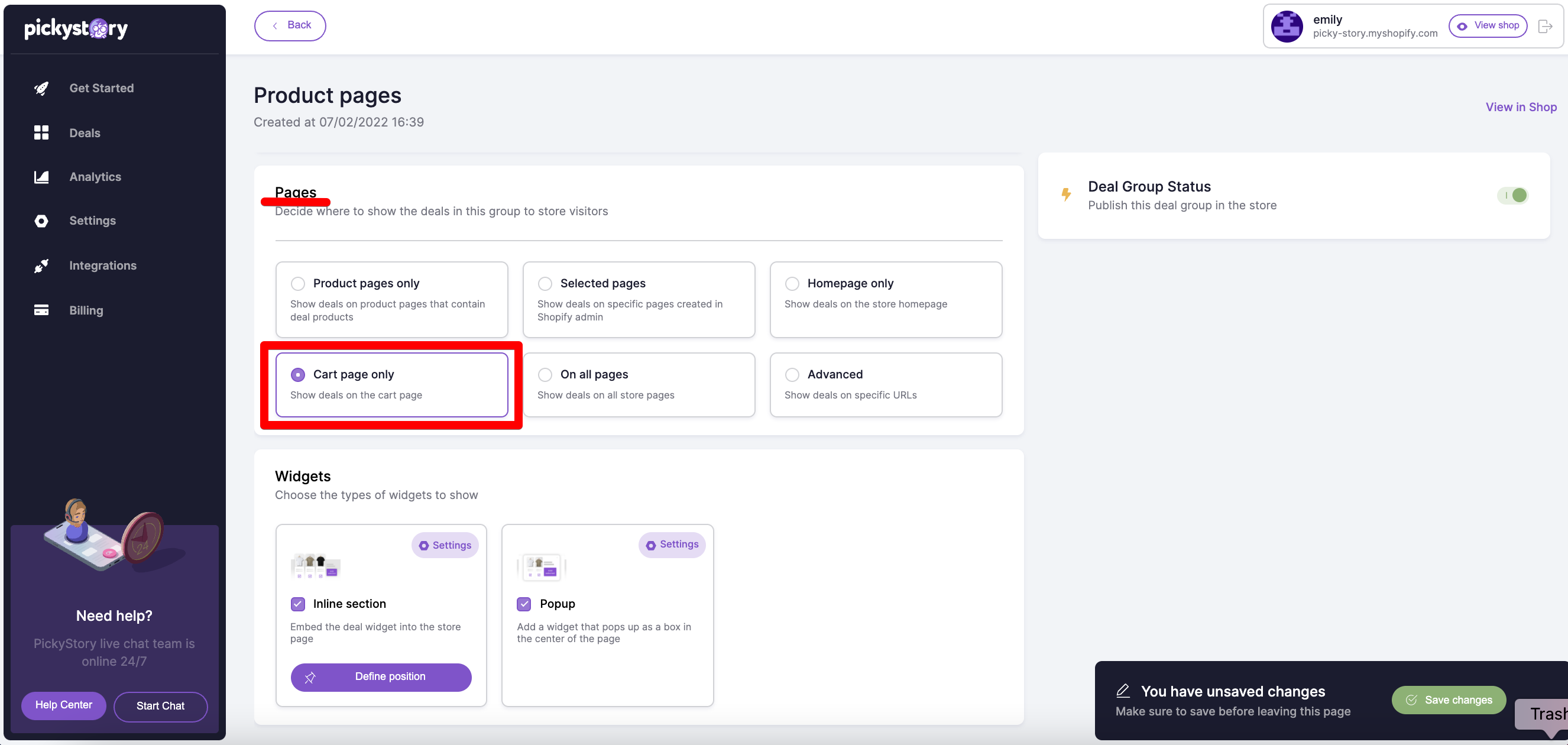 2. Scroll down to "Widgets" and ensure that "Popup" is selected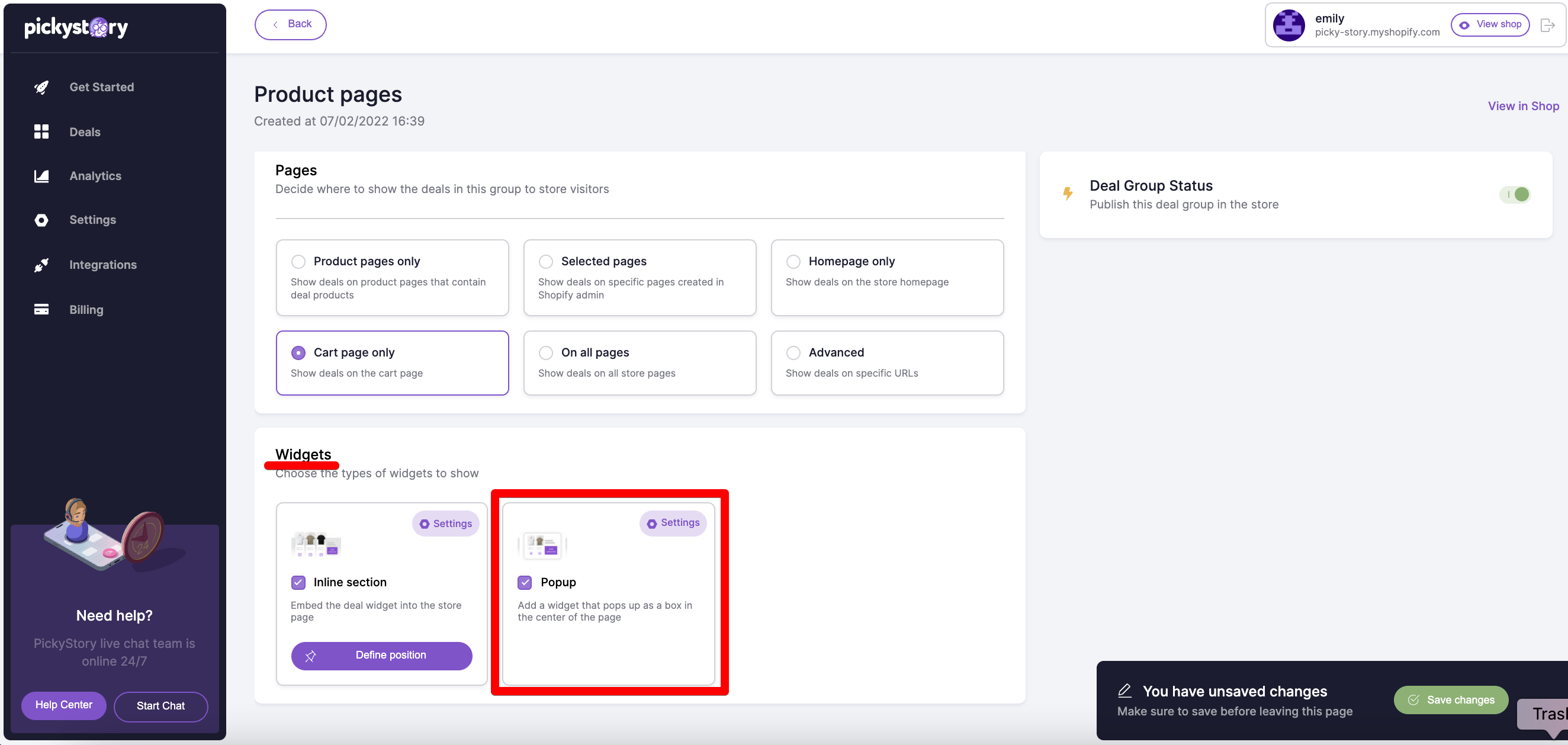 Note: All Bundles in this deal group will now be assigned to the cart location. To assign Bundles to a different location, create a new deal group and add your Bundles there.