Creating a new manual bundle requires only a few clicks
Manual bundles
Manual bundles are great when you have product combinations that you would like to promote together. Manual bundles enable you to add specific products to bundles and attach discounts to them.
When displayed on product pages, by default, manual bundles will be shown on all product pages that are part of the bundle.
Create a manual bundle:
1. Enter the PickyStory app, navigate to Deals and click on "Create Deal Group". Your "Deal Group" will house all of your bundles that are being displayed at the same location.
For example, if you have six different bundles and wish to display them all on your product pages, they can be nested within the same deal group.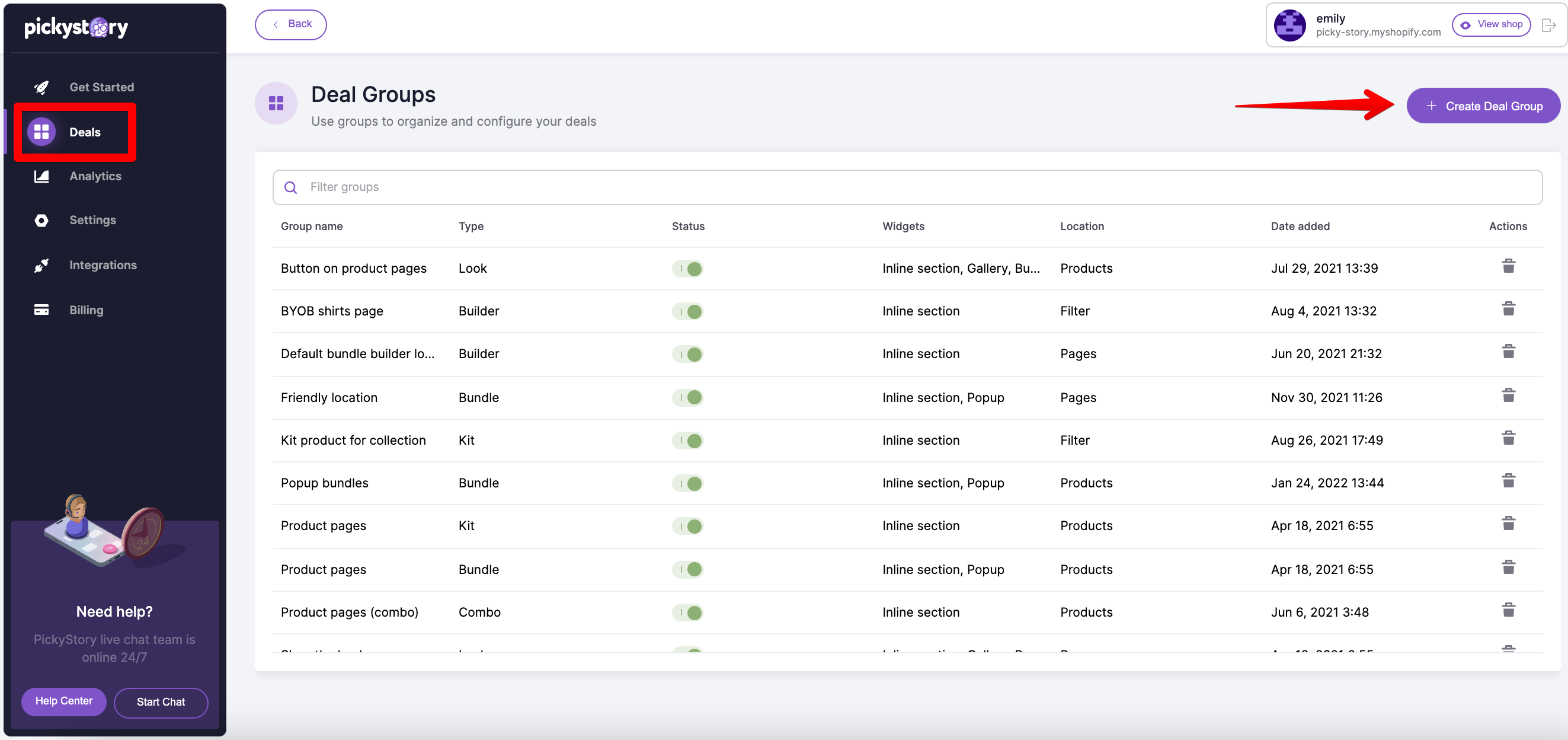 2. Select "Bundle Products"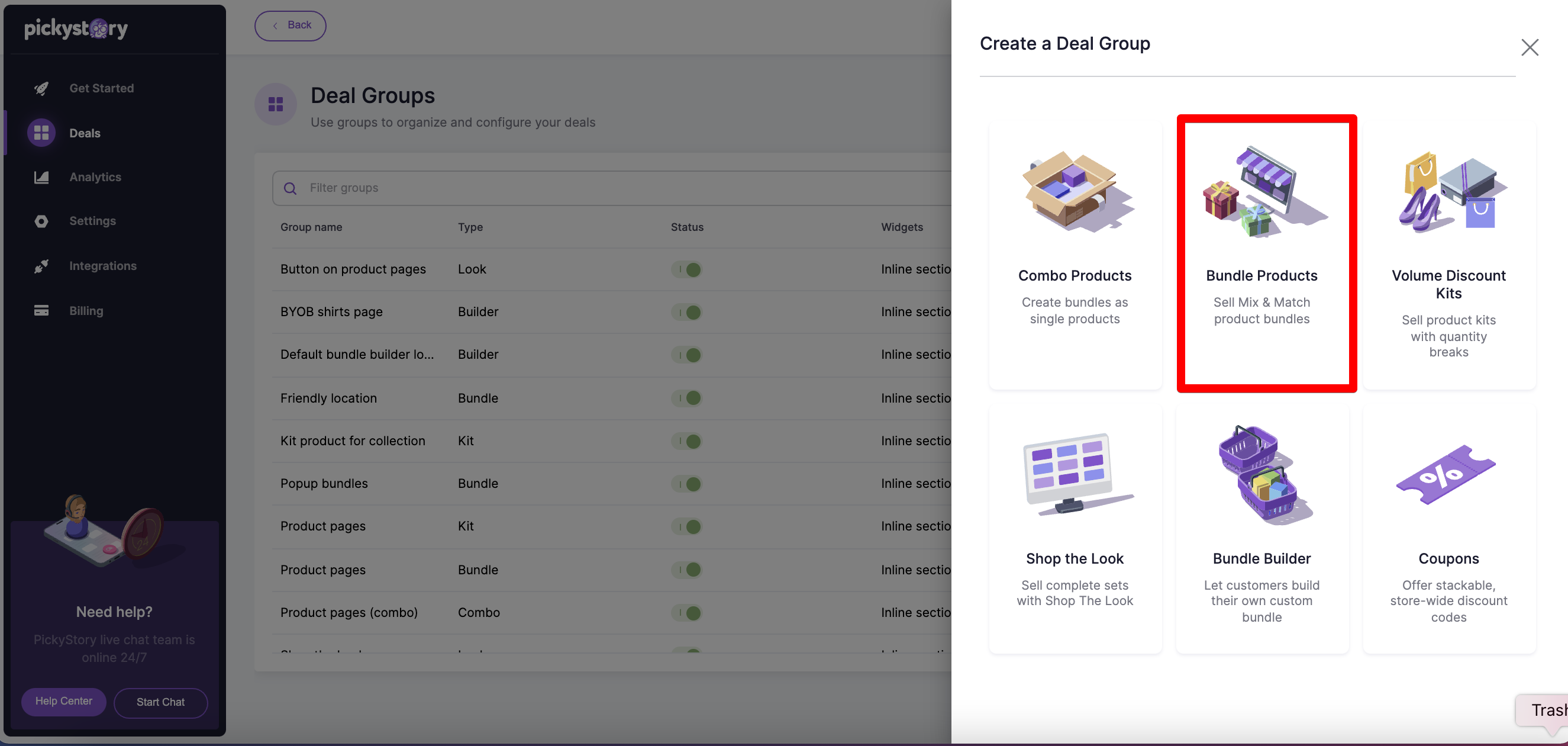 3. Name the Bundle Group (for example, bundles on product pages), and click on "Add Bundle" to add a bundle to the group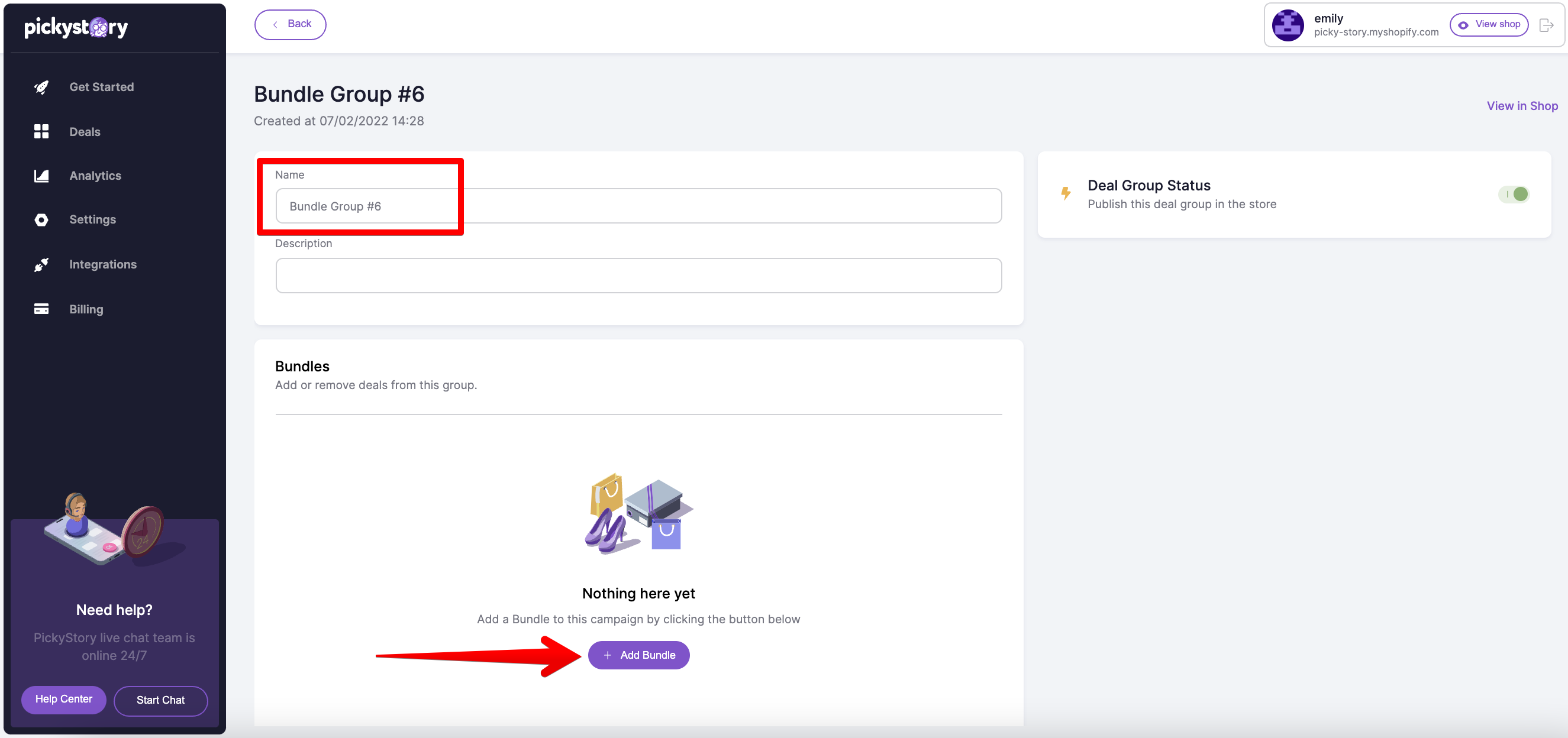 4. Click on "Create Bundle" to create a new Bundle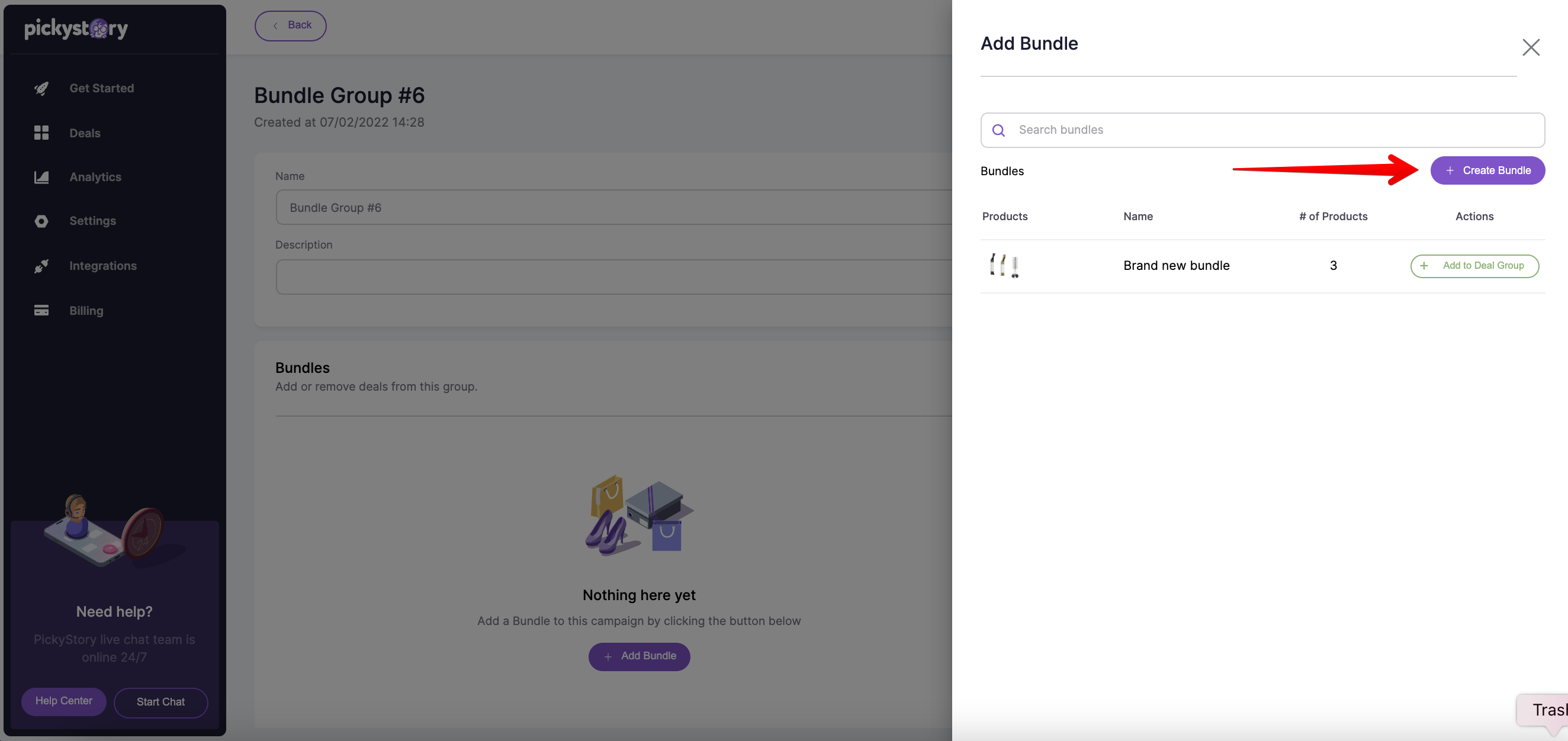 5. Name your Bundle, add an optional description, and ensure the Discount switch is in the on/green position if you wish to add a discount to the Bundle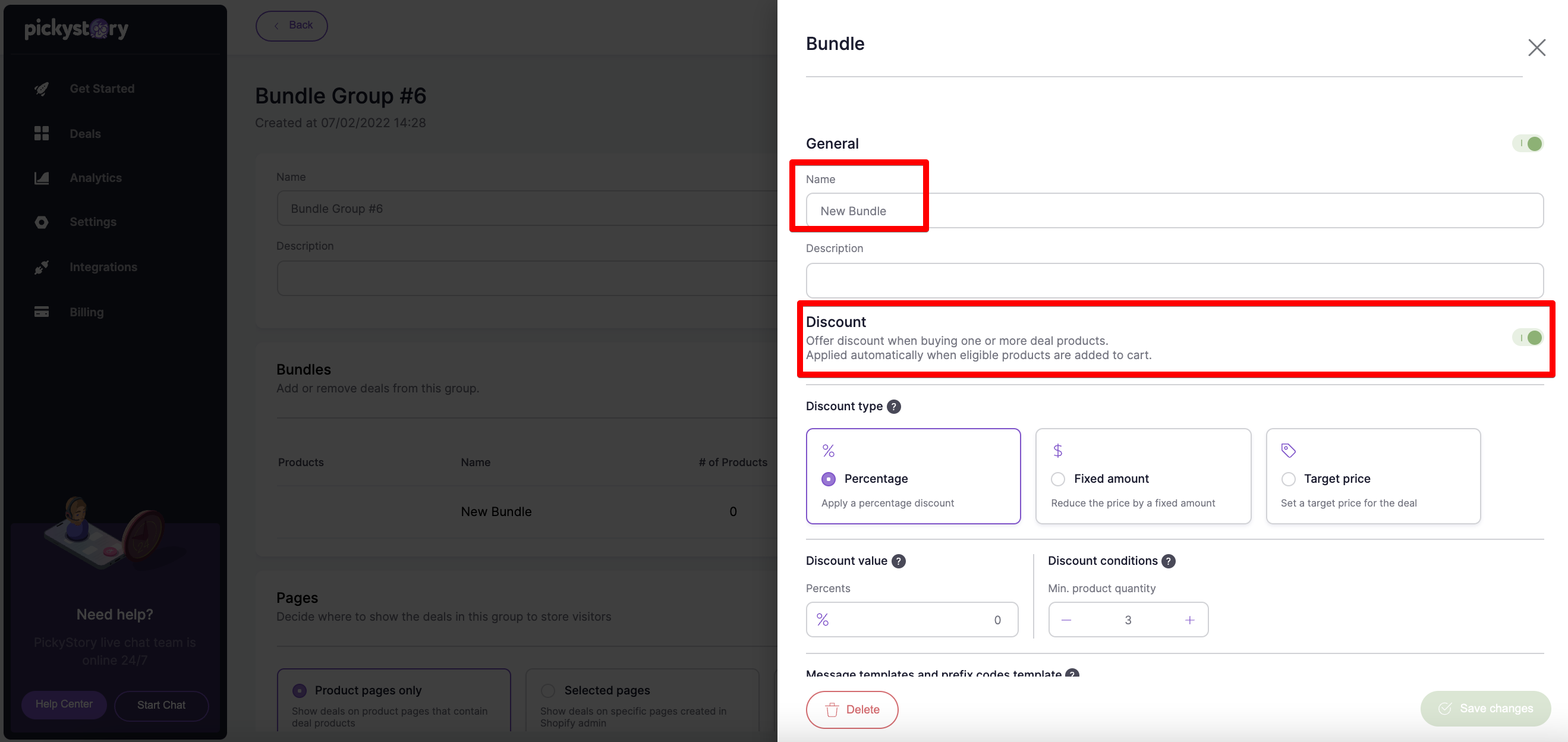 6. If assigning a discount to the Bundle, choose between percentage-based, fixed amount, or target price. Choose the discount value, then the Min. product quantity (this is the number of items that must be added to the cart for the discount to apply).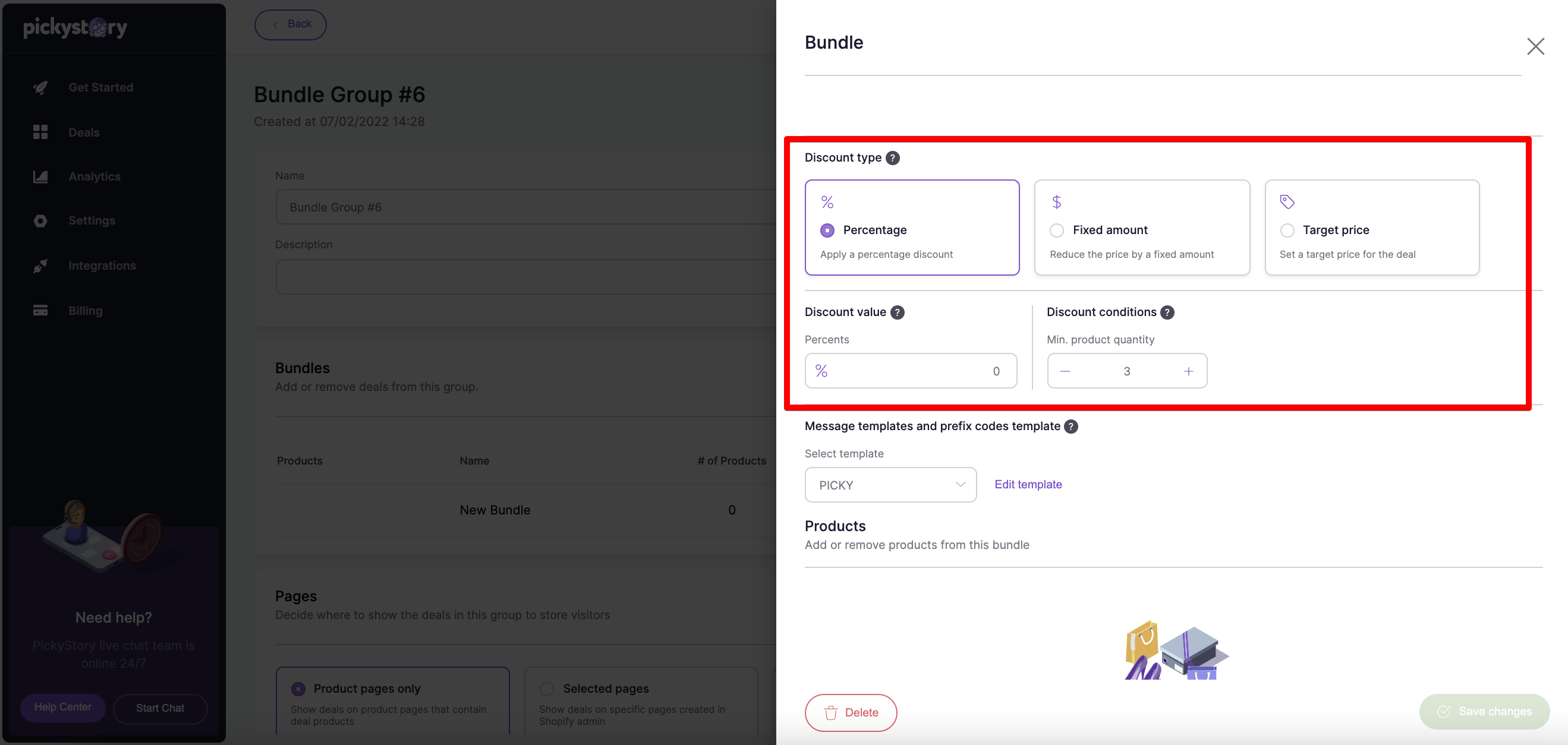 7. Add products to your bundle by clicking on "Add product"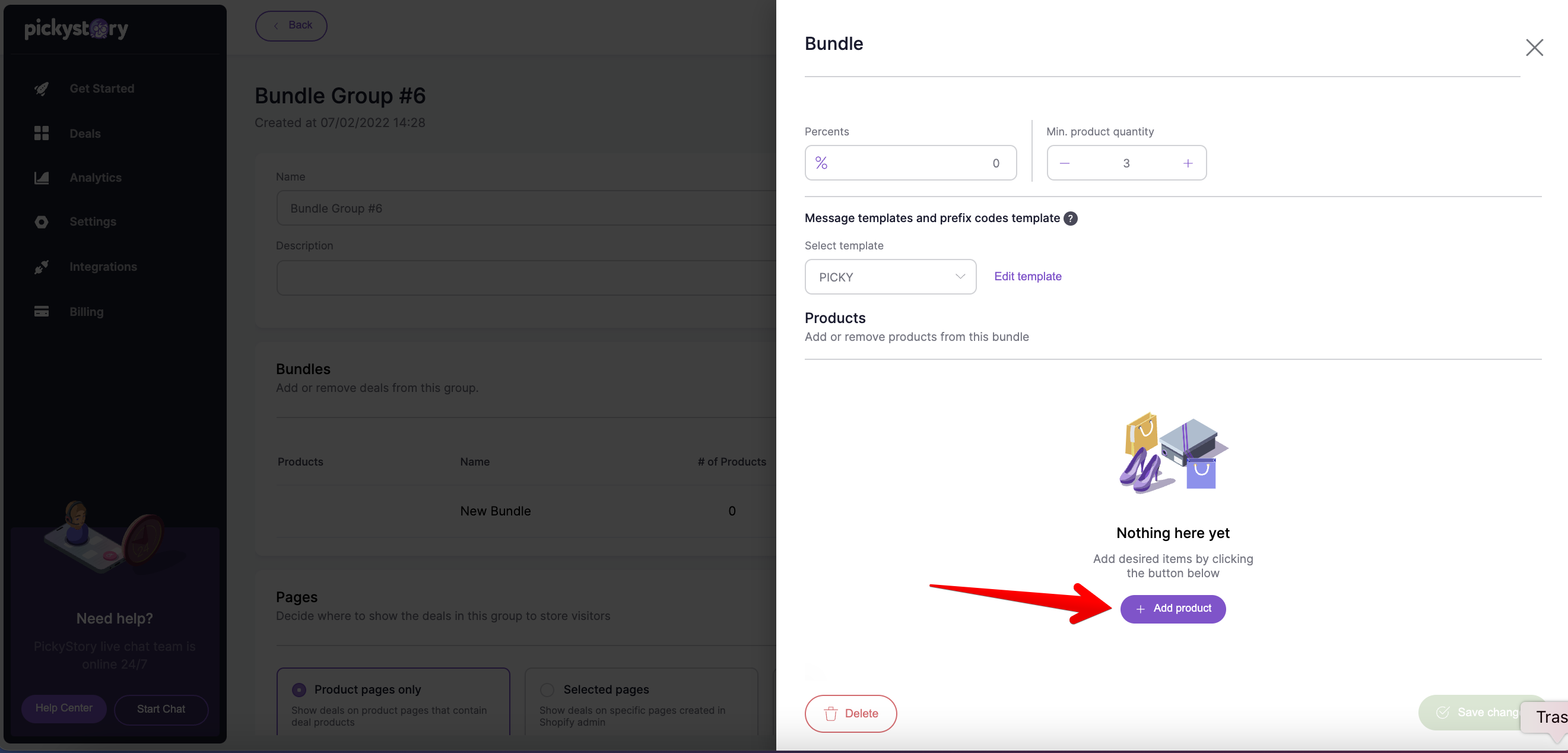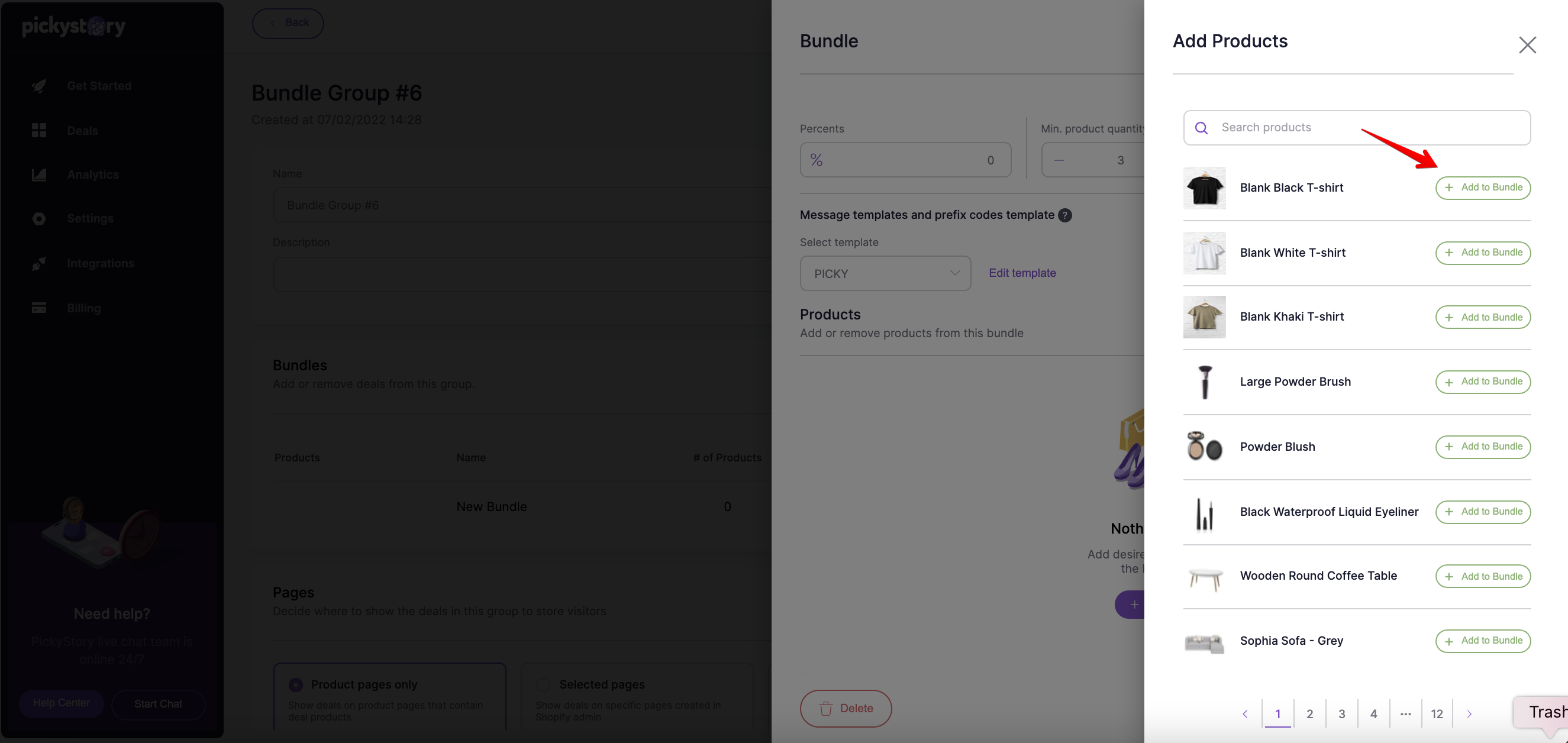 8. Save your changes. Repeat steps 4 - 8 to create more bundles for this deal group.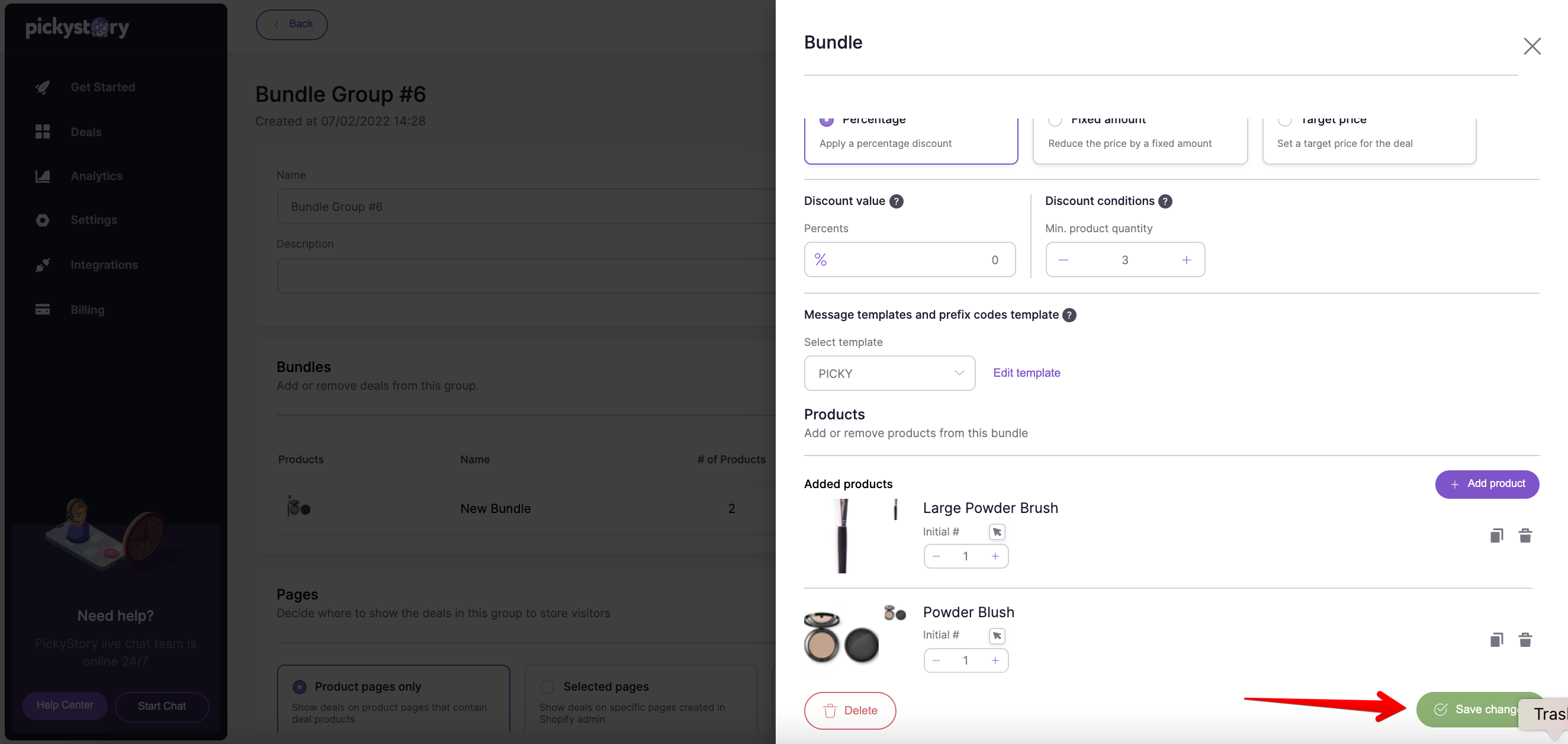 9. Scroll down to the "Pages" section to determine where your Bundle(s) will be displayed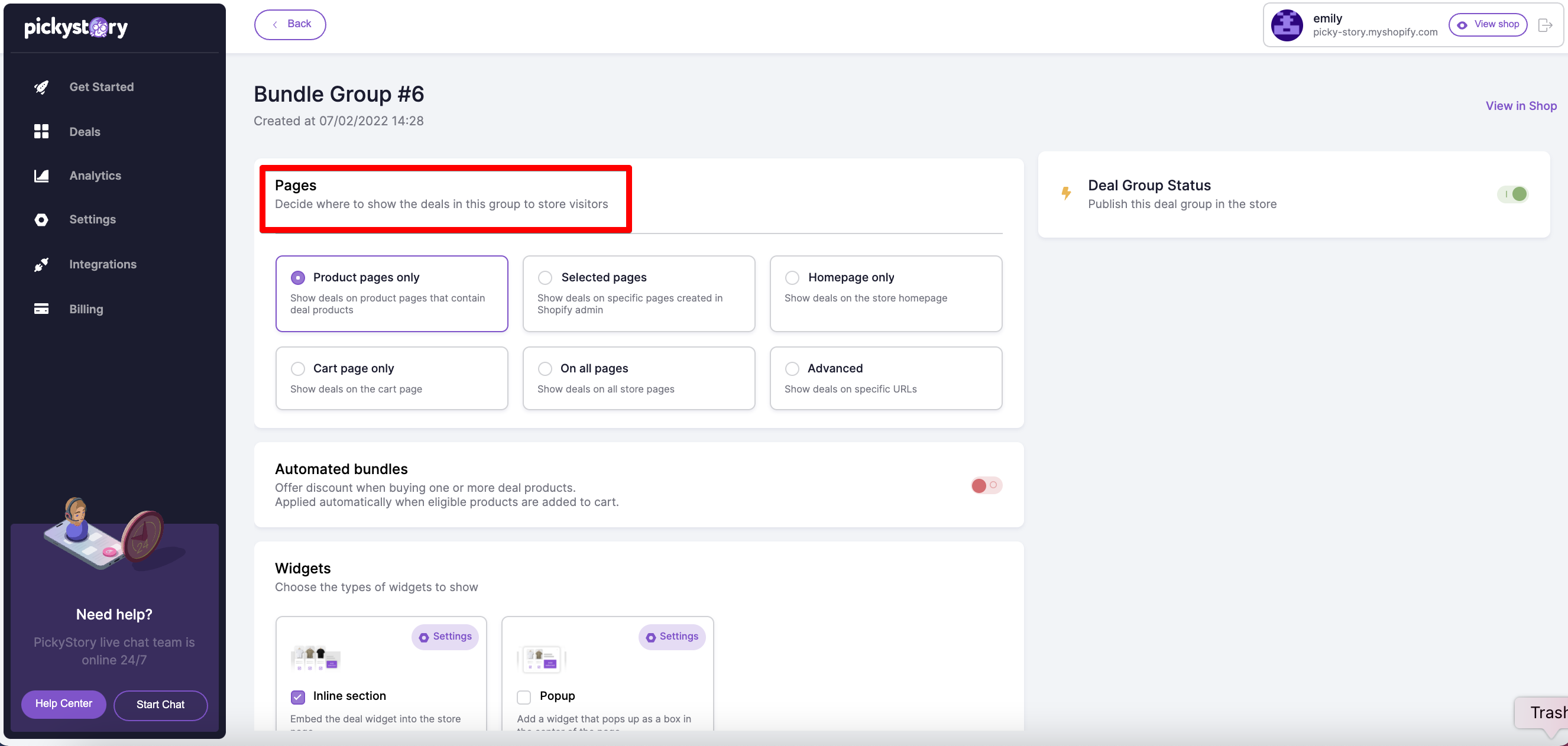 10. In the "Widgets" section, choose to display the Bundle(s) as a static widget on the page (inline section) or a popup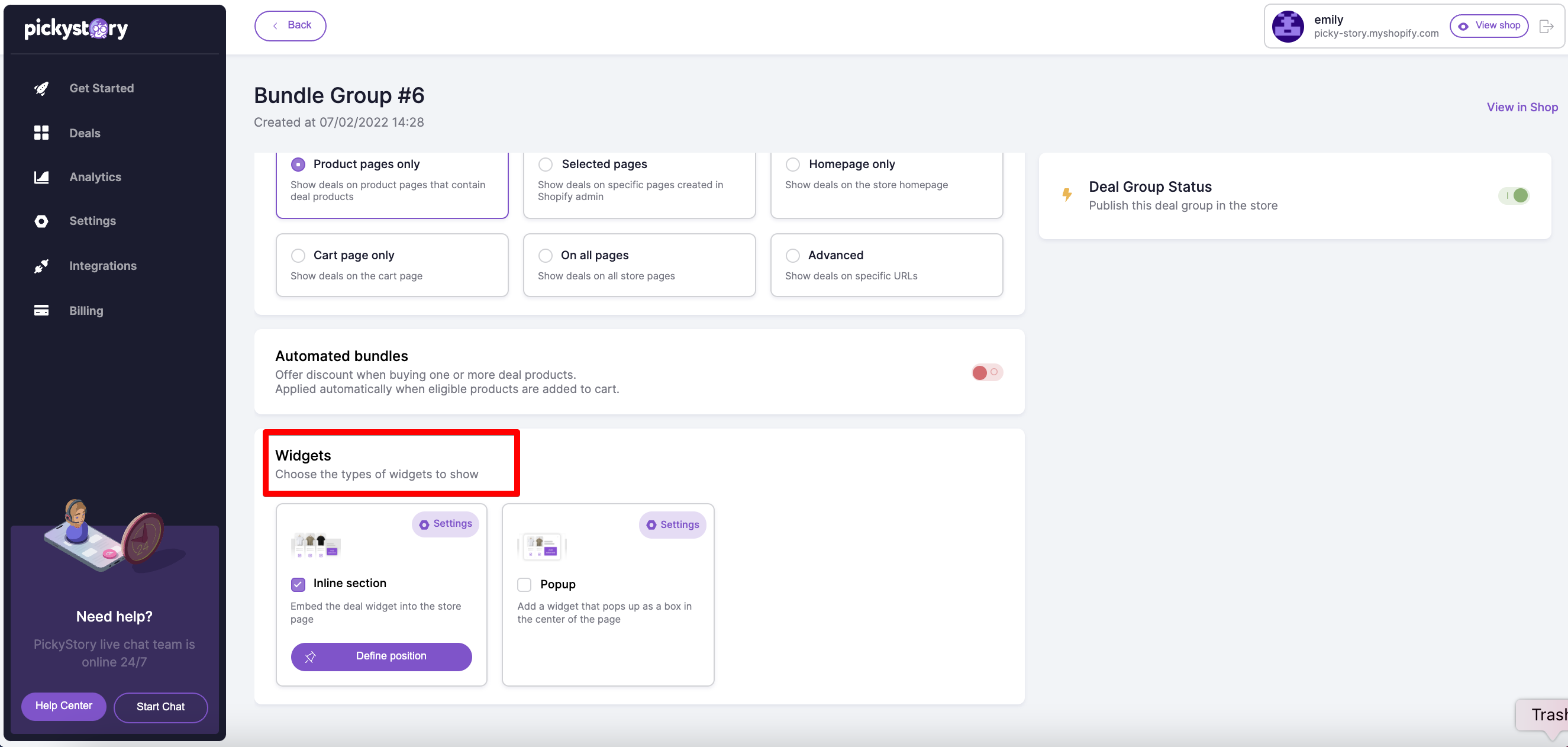 11. If choosing inline section, click on 'Customize in Designer' - this will take you to our designer, where you can drag and drop the widget onto the desired section of the page.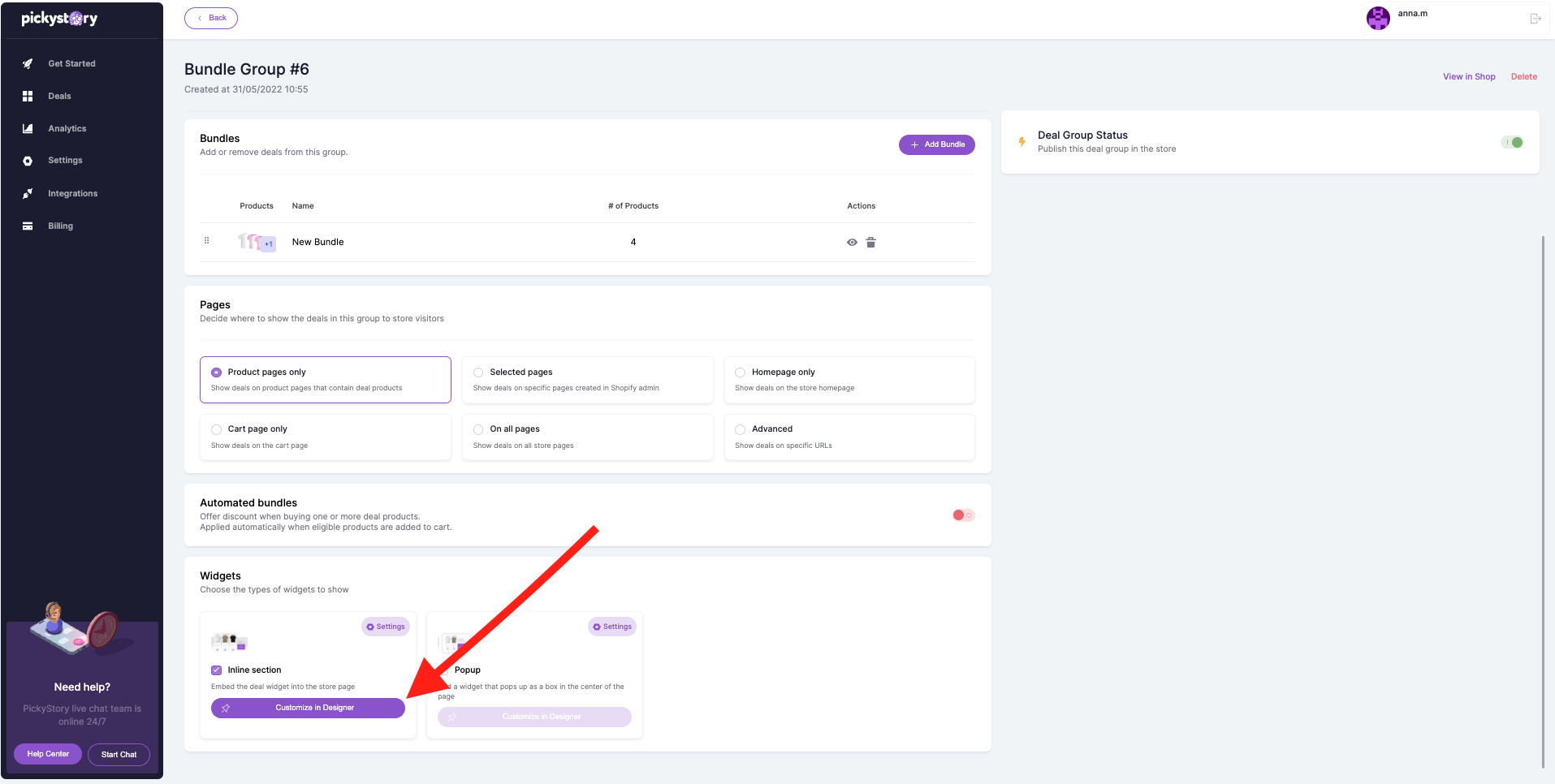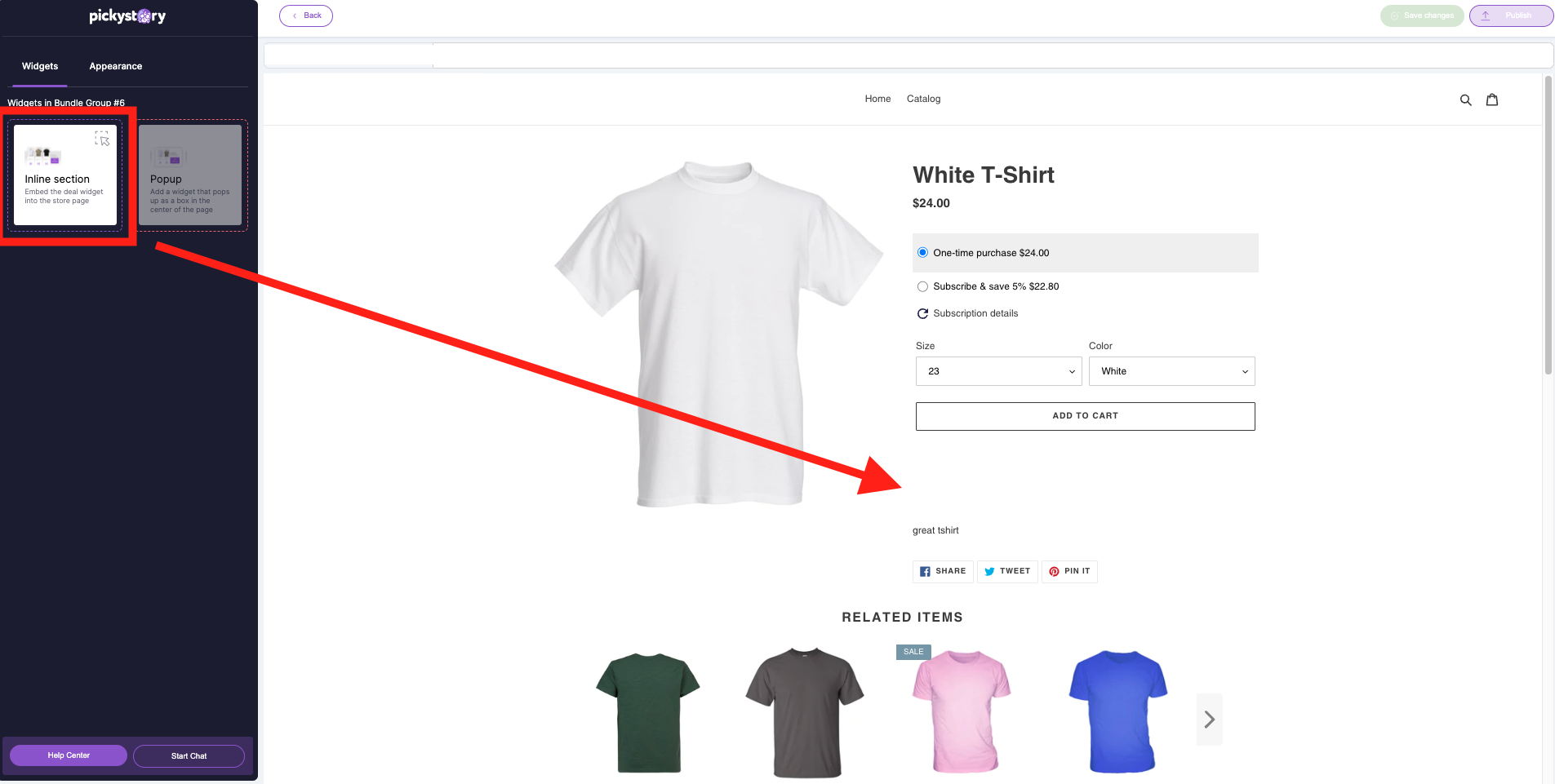 12. Click on 'Save changes'.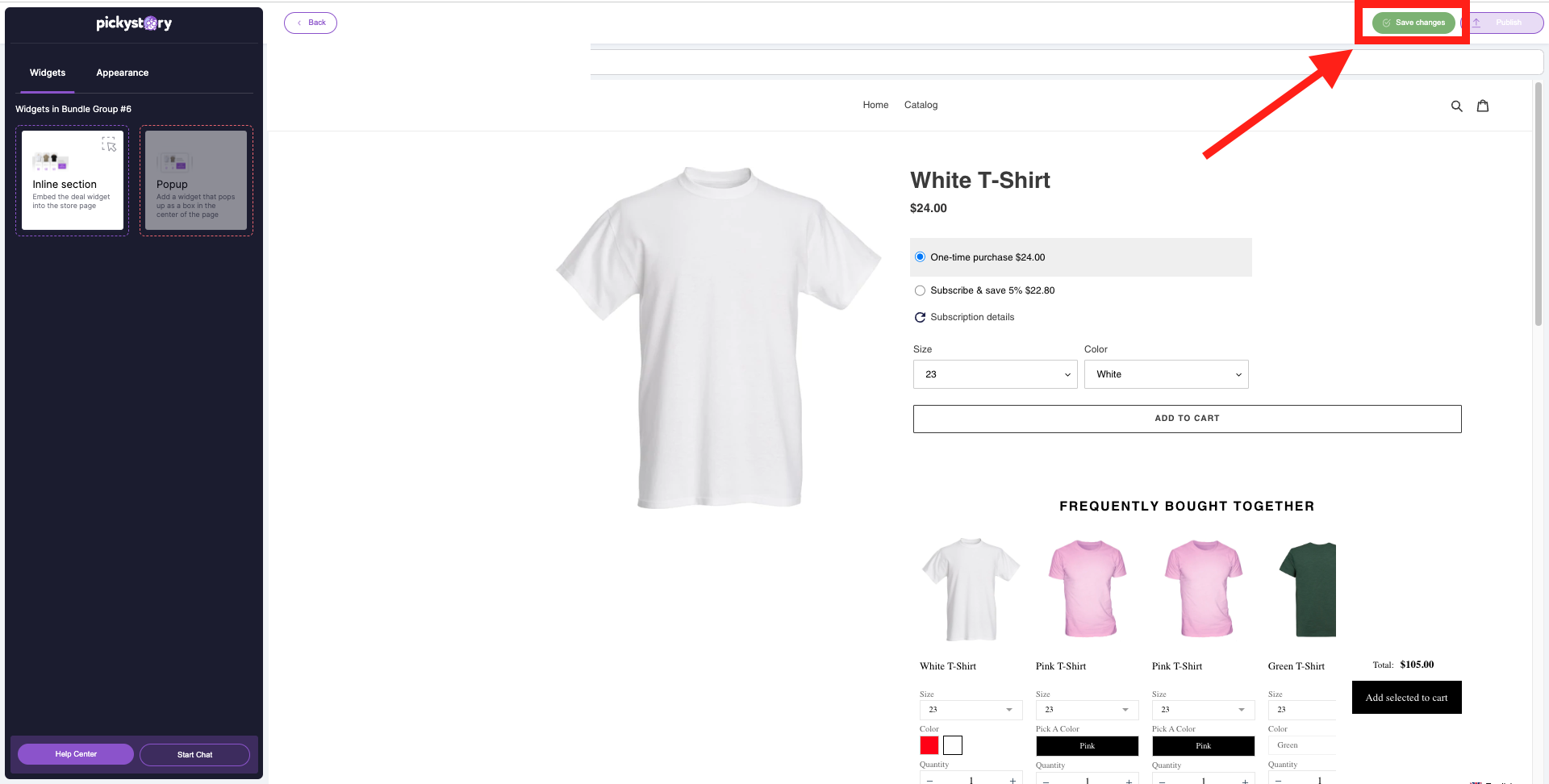 13. If you would like the changes to appear in your store, click on 'Publish.'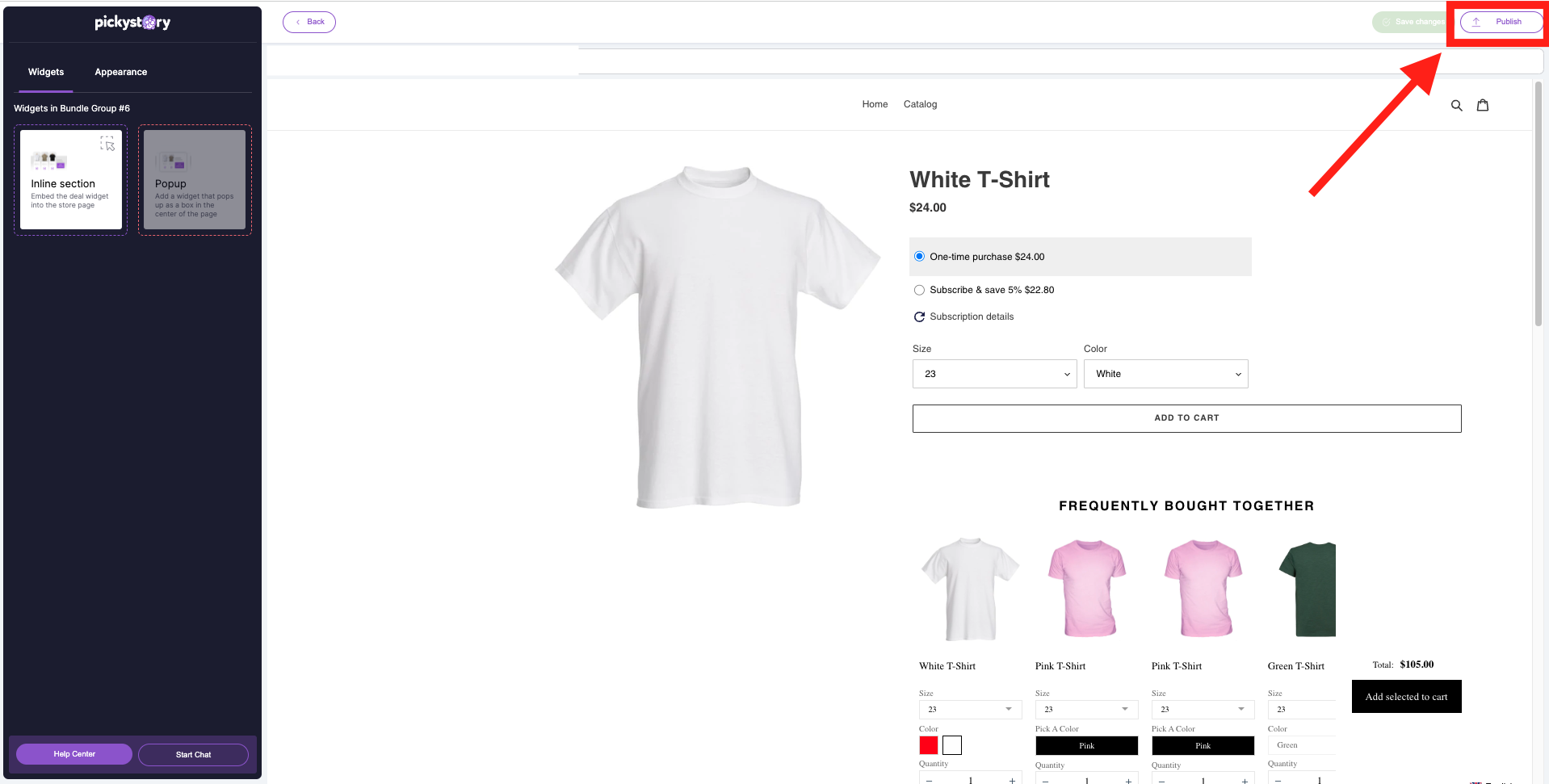 Your Deal is now live!