Make sure your shop the look gallery blends seamlessly into your store
Learn more about shop the look in our video:
There are many customizations you can make to your gallery. Some are offered in "locations" under the gallery widget, some are offered in settings, and some are offered in appearance.


Follow these steps to customize your gallery:
1. In the locations tab, scroll down to looks and click on the location you wish to customize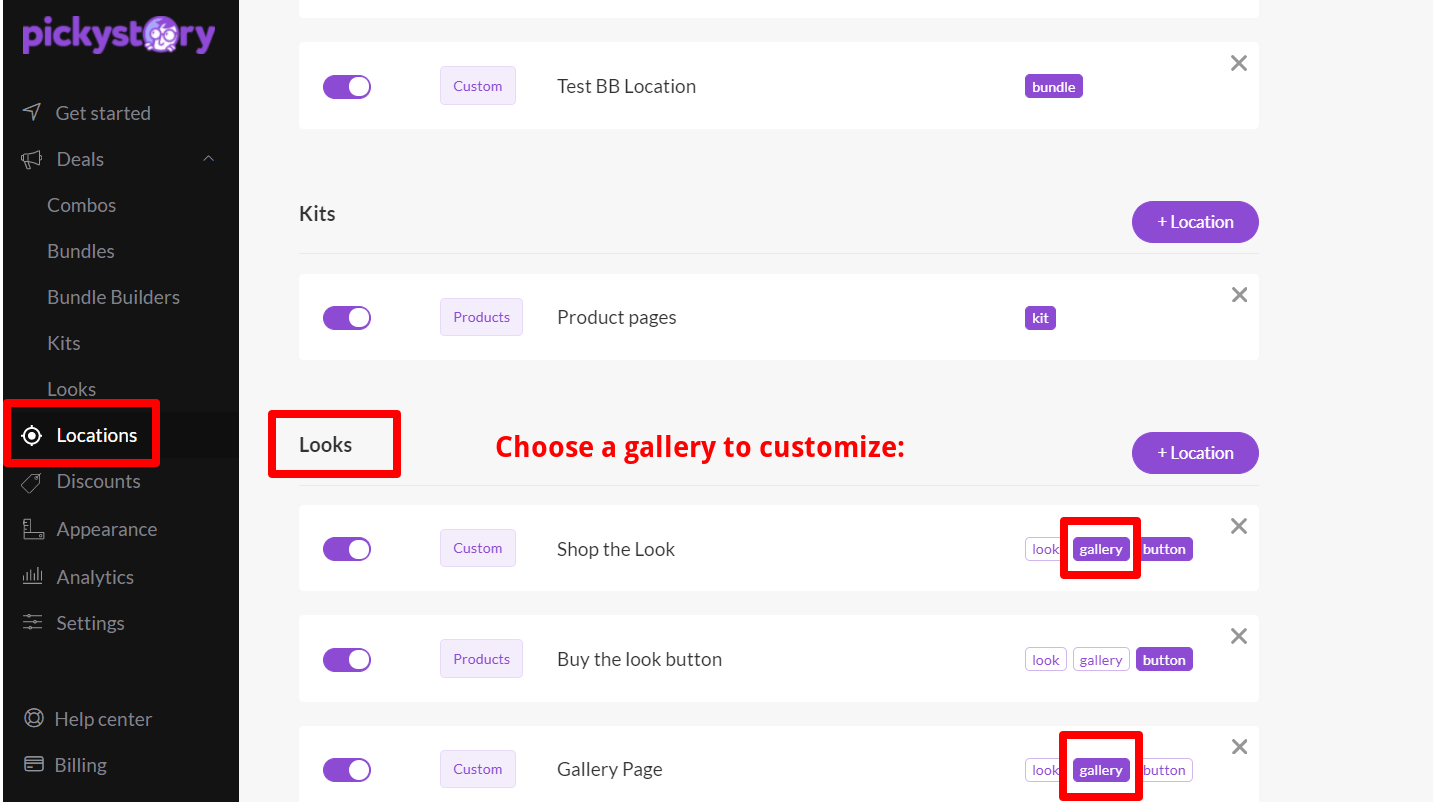 2. Scroll down and click anywhere on the gallery widget section to display the drop-down menu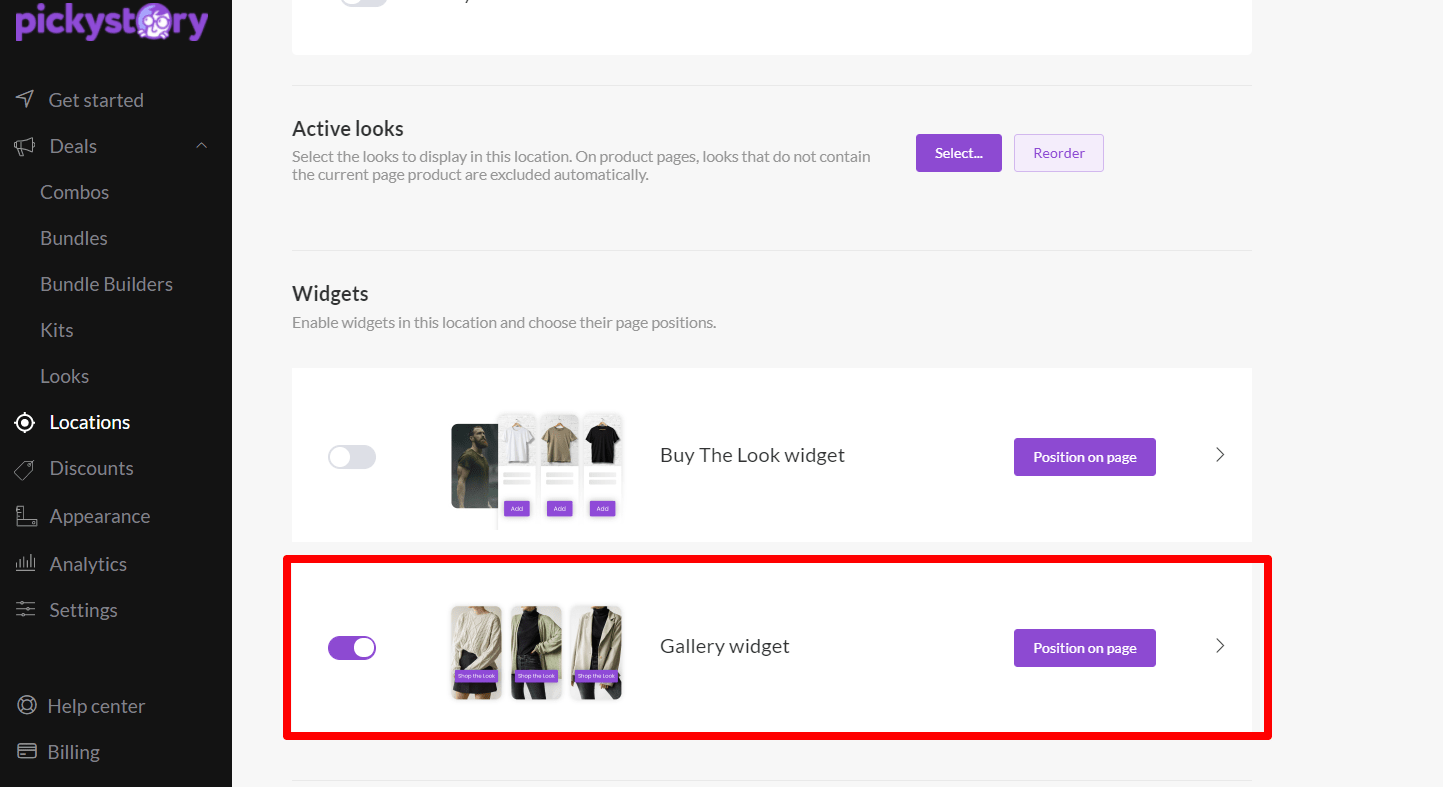 3. Adjust the CTA, layout, and space between images here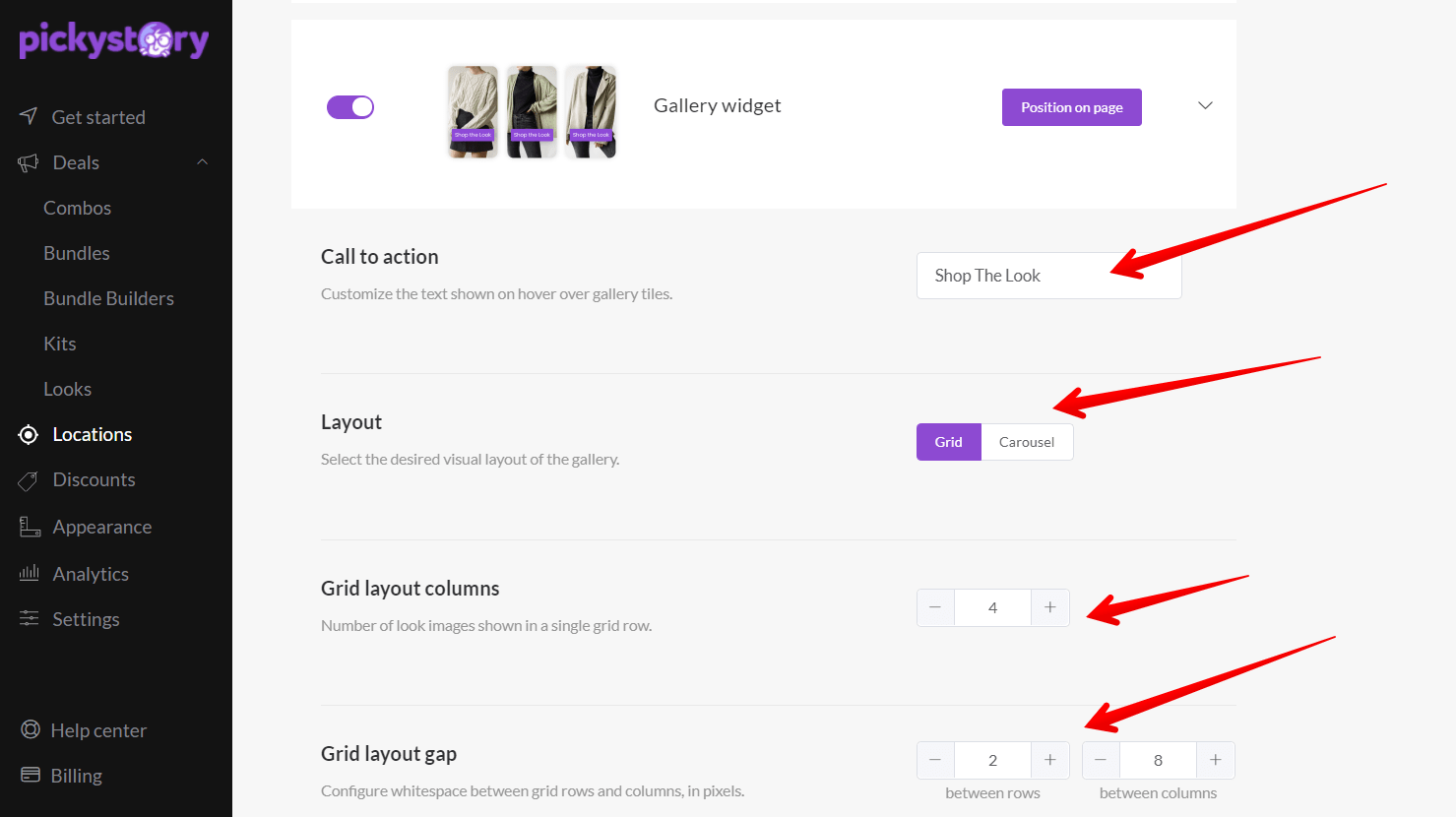 4. Under settings, adjust the image aspect ratio and turn on/off the "show look names" feature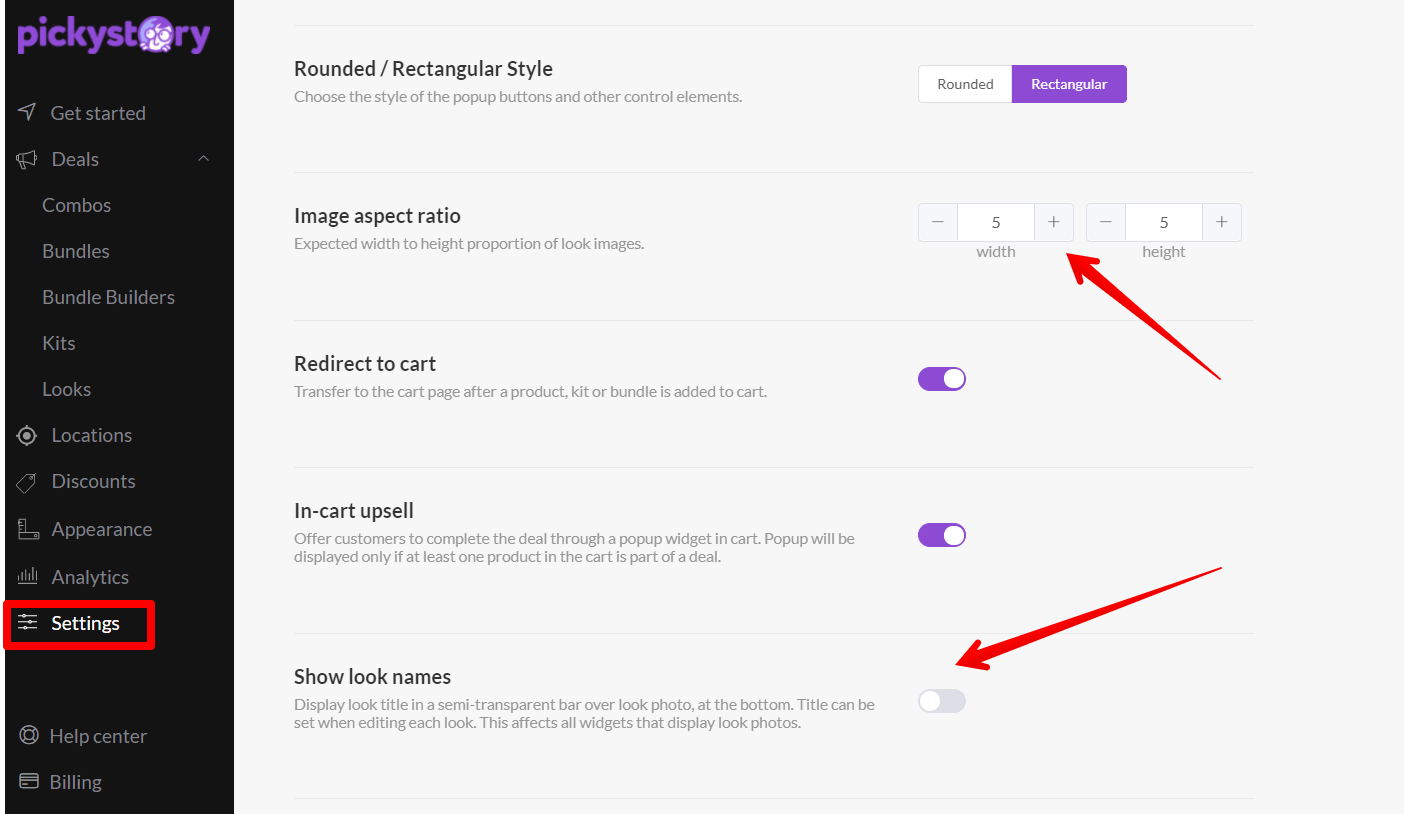 5. Under appearance, scroll down to the "galleries" section. Here you can adjust borders, backgrounds, buttons and more.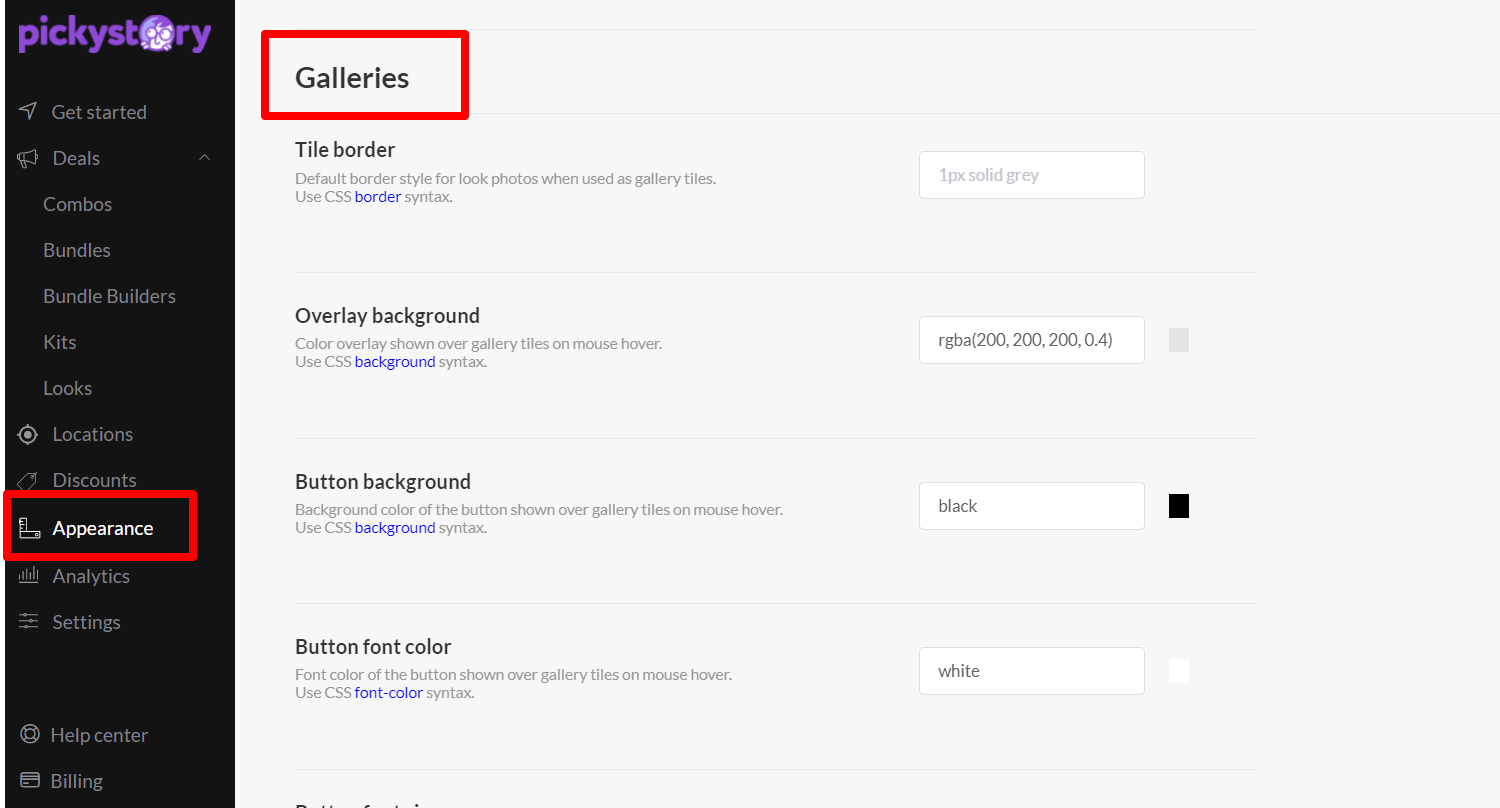 6. Refresh your gallery after each change – the updates are instant

Try PickyStory