Use PickyStory's deal groups to manage and configure your deals
Under the "Deals" tab in PickyStory, you can see all your existing deal groups, or create a new deal group.
Deal groups allow you to assign several deals of the same type (e.g. bundles), and display them on the same page subset (e.g. product pages).

Once you create a new deal group, you can then create the specific deals that belong in that group.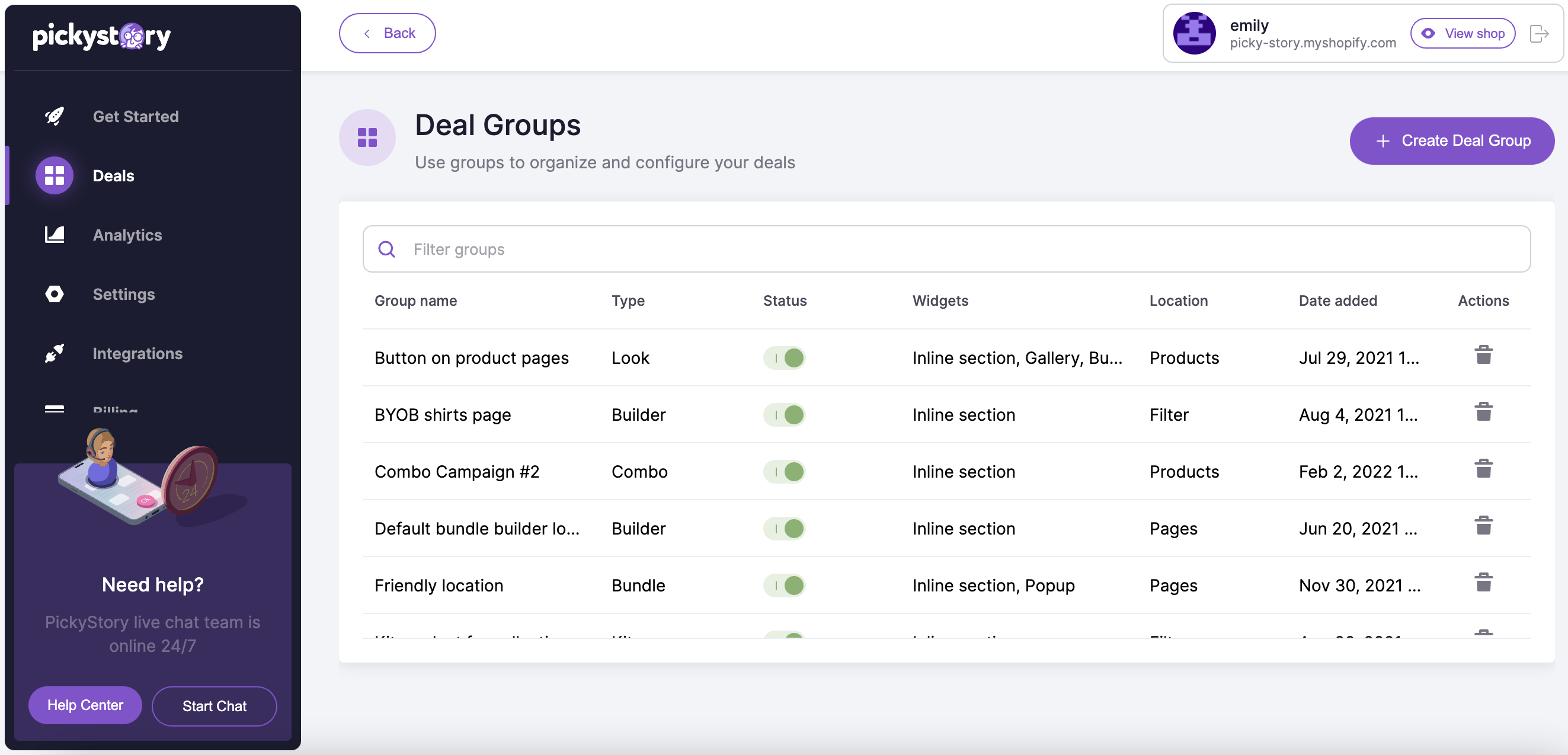 Learn how to create a new deal group here
Note: Using multiple deal types? You can create separate deal groups to manage each one
When you create a new deal group, you can select:
Type of deal offered
Which specific deals are part of the campaign
Where the deals are displayed in your store
Tip: Not sure which type of deal you need? Visit try.pickystory.com to see all deals in action