Learn about PickyCart and all its features
PickyCart is a slide cart that offers AI-based product recommendations to your customers based on your existing sales history and products that the customer already has in their cart.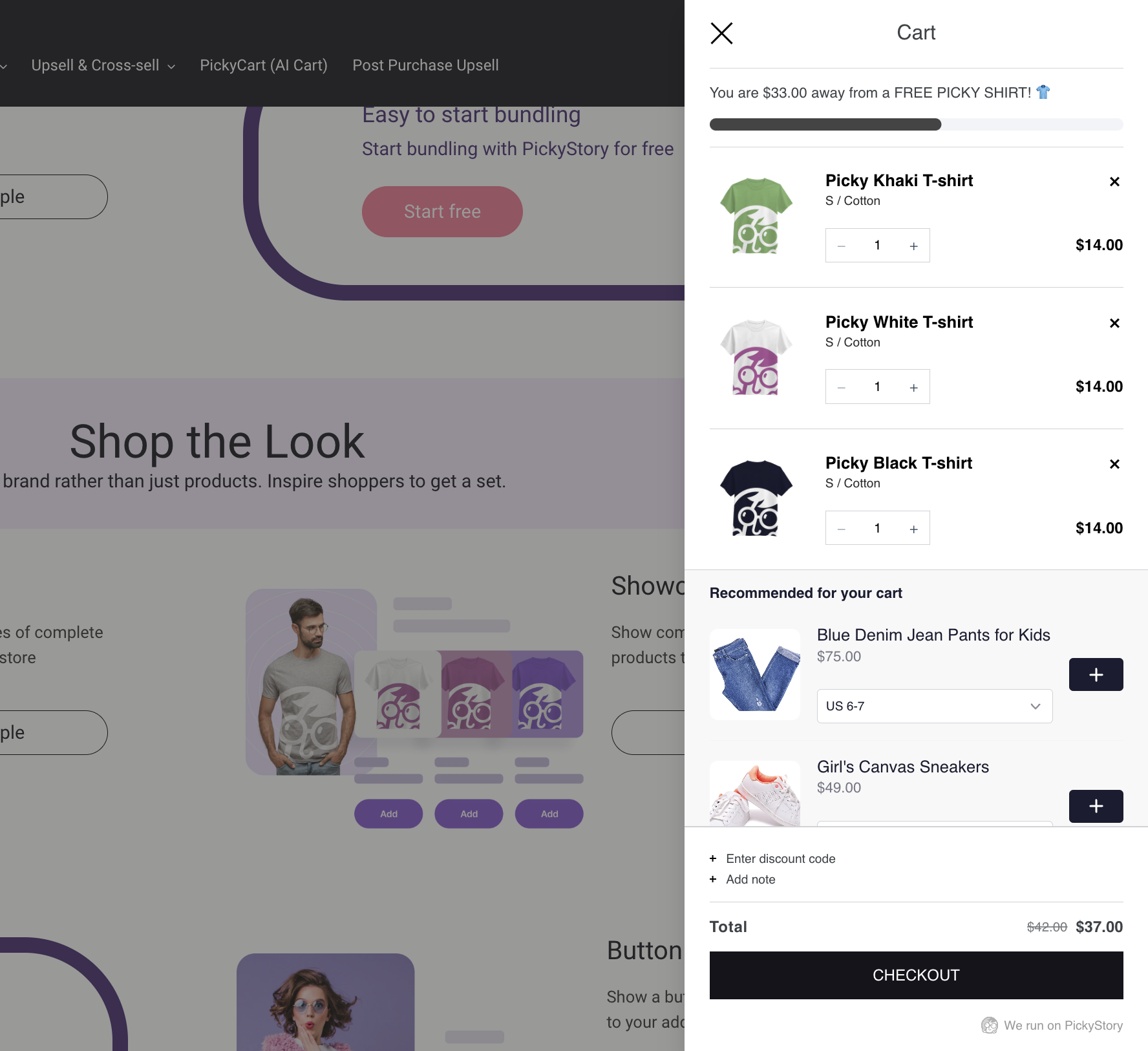 ---
Ability to customize orders? (We got you!)
PickyCart also has a feature that allows the shopper to add a note to their order and even enter a discount code.

Note: Using external discount codes together with your PickyStory bundles is currently not possible in Shopify as Shopify limits the number of discounts at checkout to only one. However, PickyStory has created "coupons" that support the stacking of discounts. Click here to learn more about the coupon feature.
---
Discount
On Shopify, discounts are applied at checkout by design.
But with PickyCart, the discounted value can also be seen without even having to go to the checkout page. This will reassure customers that they are getting the discount as expected, reducing cart abandonment and having a big impact on your store's conversion rate.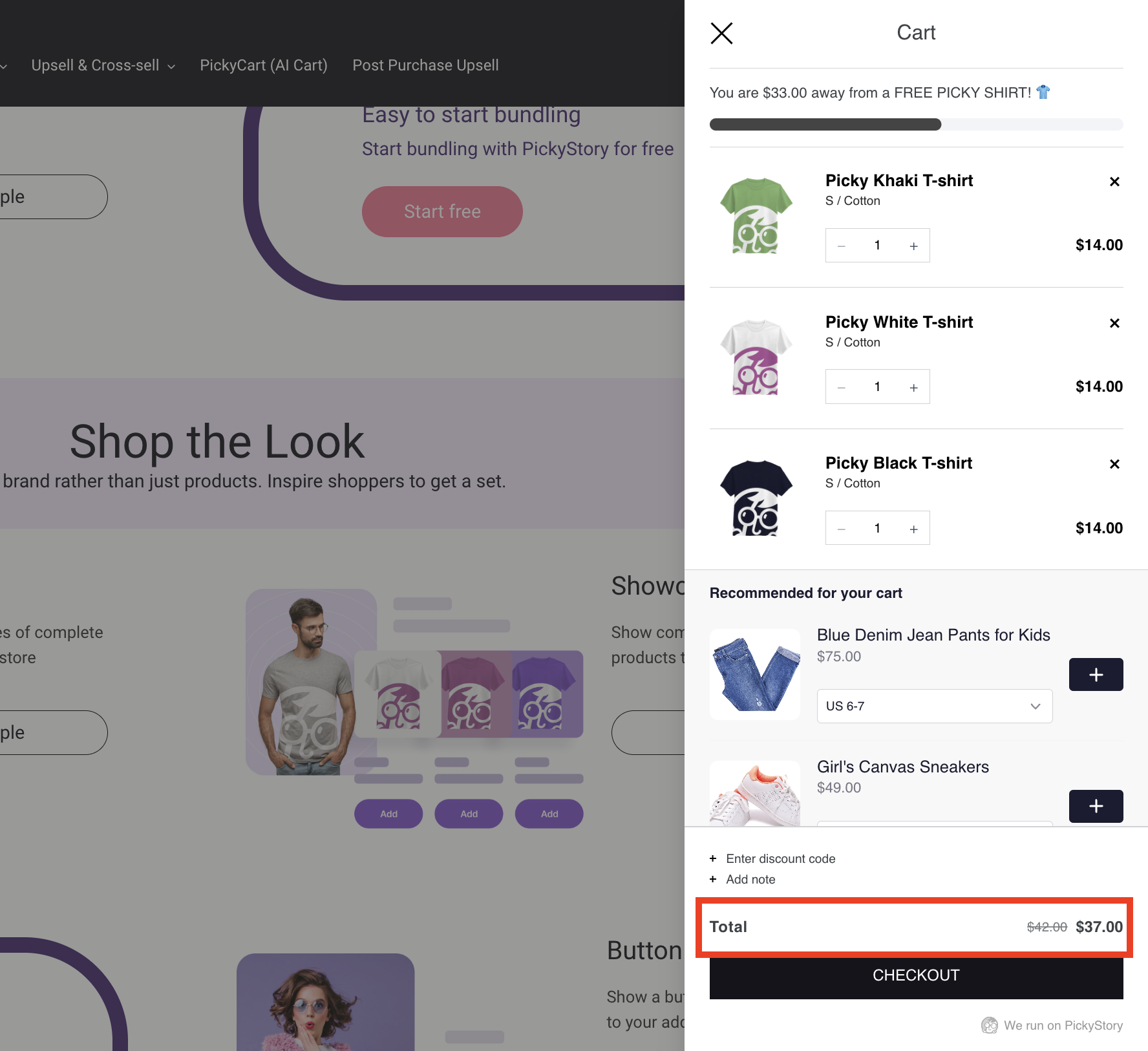 ---
How to enable PickyCart?
Enabling PickyCart is really easy.
All you have to do is navigate to "Automation", then toggle the "Enable PickyCart" setting to the "on" position