Learn how to display deals in narrow layouts, such as underneath your Add to Cart button
Displaying your bundle or kit under the Add to Cart button on your product page is great for conversions, but the space can be quite narrow. Here's how you can display deals in narrow locations:

1. For the deal in question, scroll down to the "Widget" section and ensure "Inline section" is selected. Click on "Settings" above Inline section.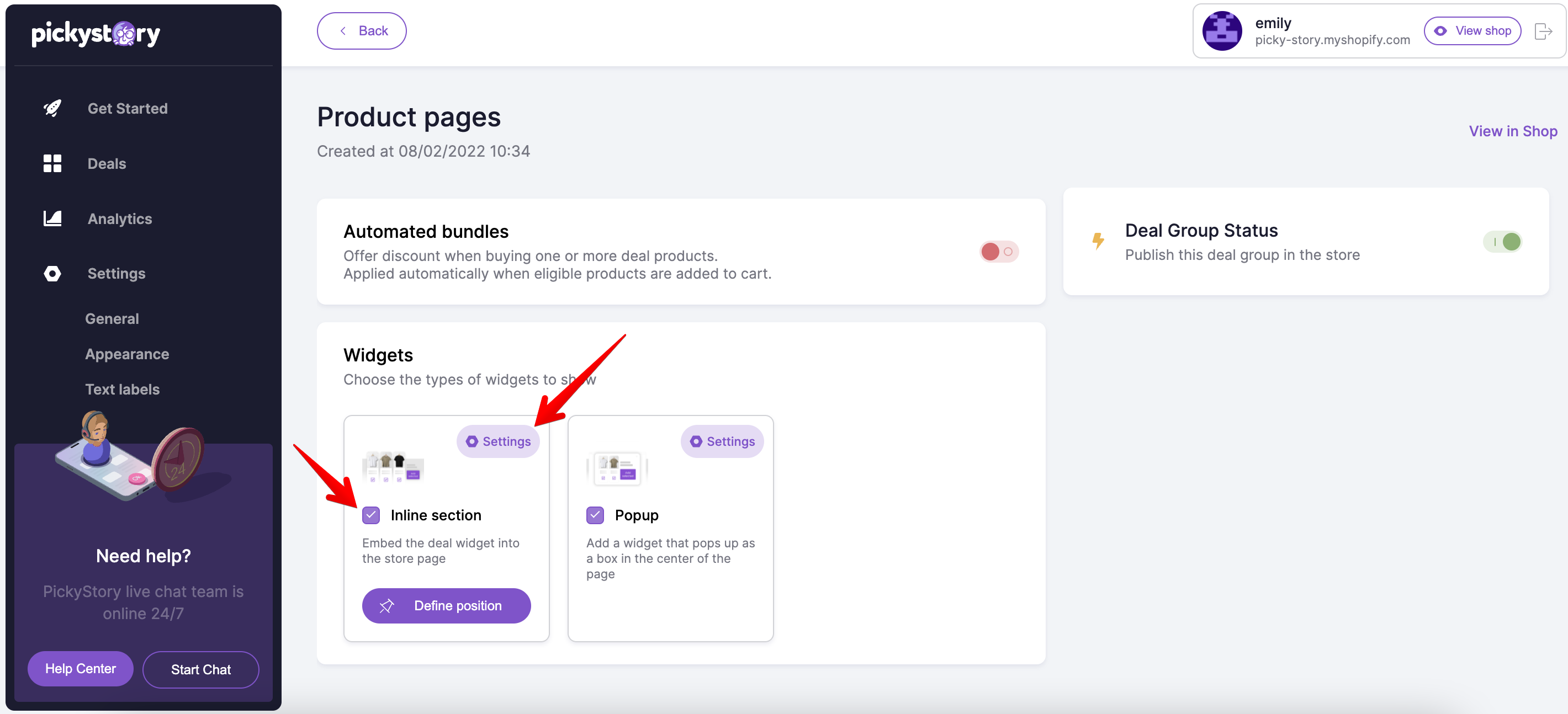 2. Once you have positioned the deal under the cart, experiment with the horizontal/vertical layout options, as well as the position of the CTA button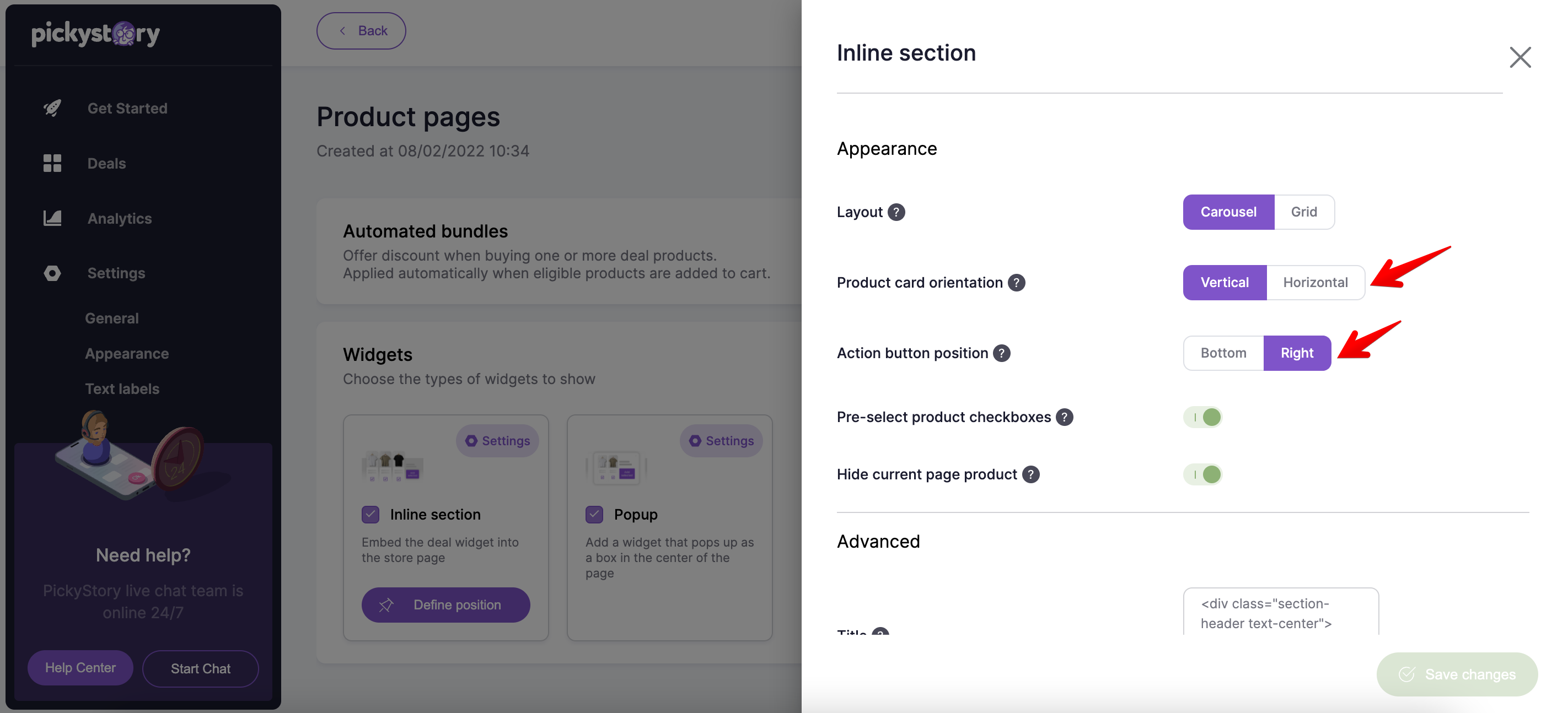 3. Navigate to the appropriate product page to view the changes