Learn how to display deals in narrow layouts, such as underneath your Add to Cart button
Displaying your bundle under the Add to Cart button on your product page is great for conversions, but the space can be quite narrow. Here's how you can display deals in narrow locations:

1. Navigate to "Deals" and click on "Customize in Designer"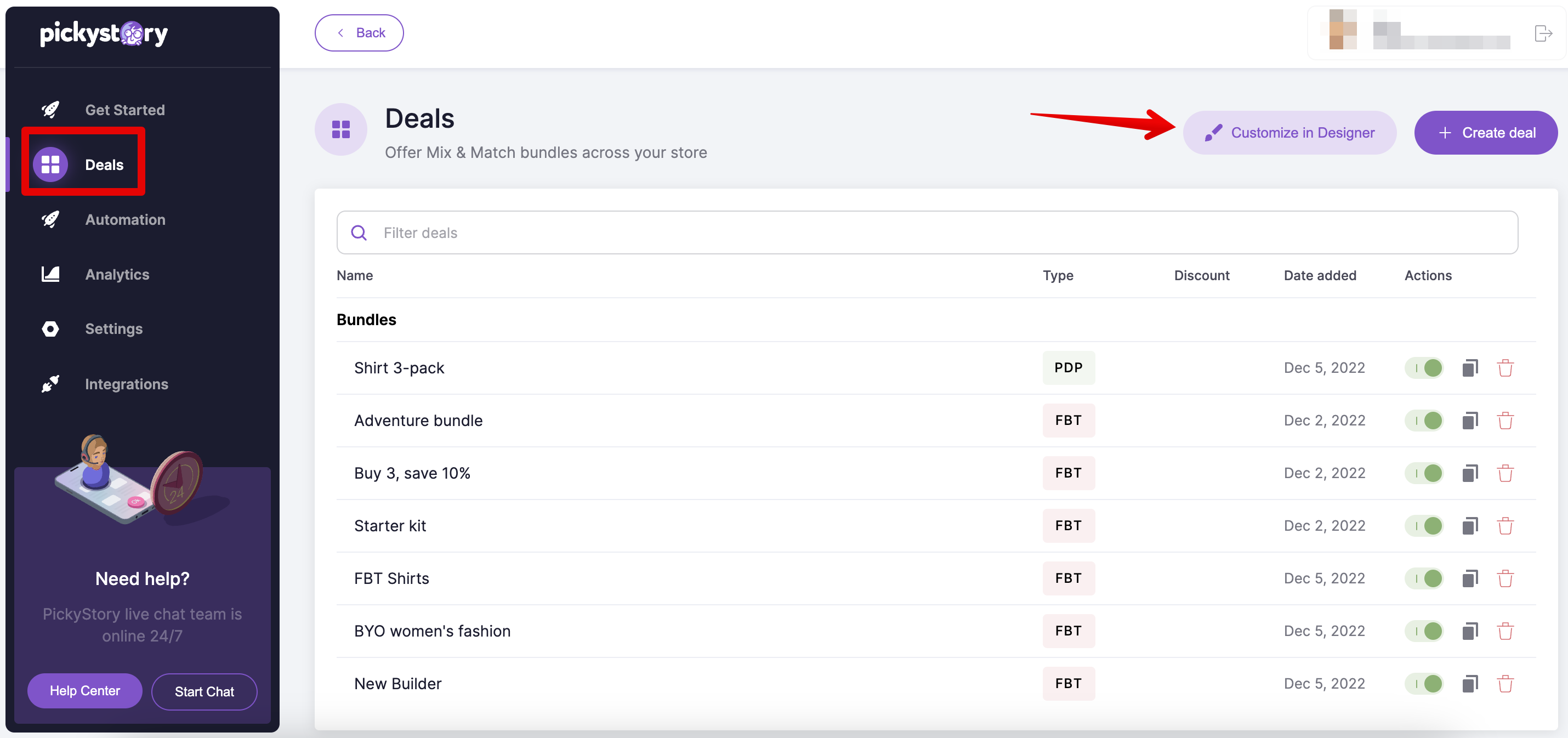 2. In the designer, select the relevant location that your bundle is assigned to from the dropdown menu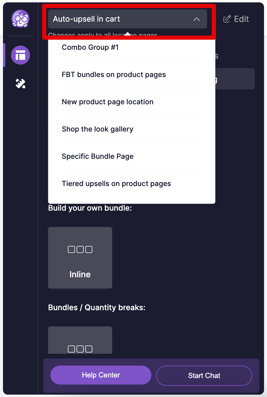 3. Click on "Existing" and select the "Edit" icon for the inline widget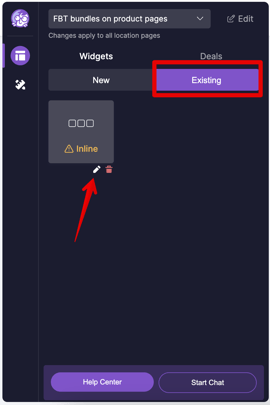 4. Adjust the orientation between vertical and horizontal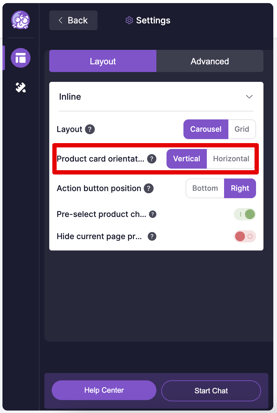 5. Save and Publish your changes when ready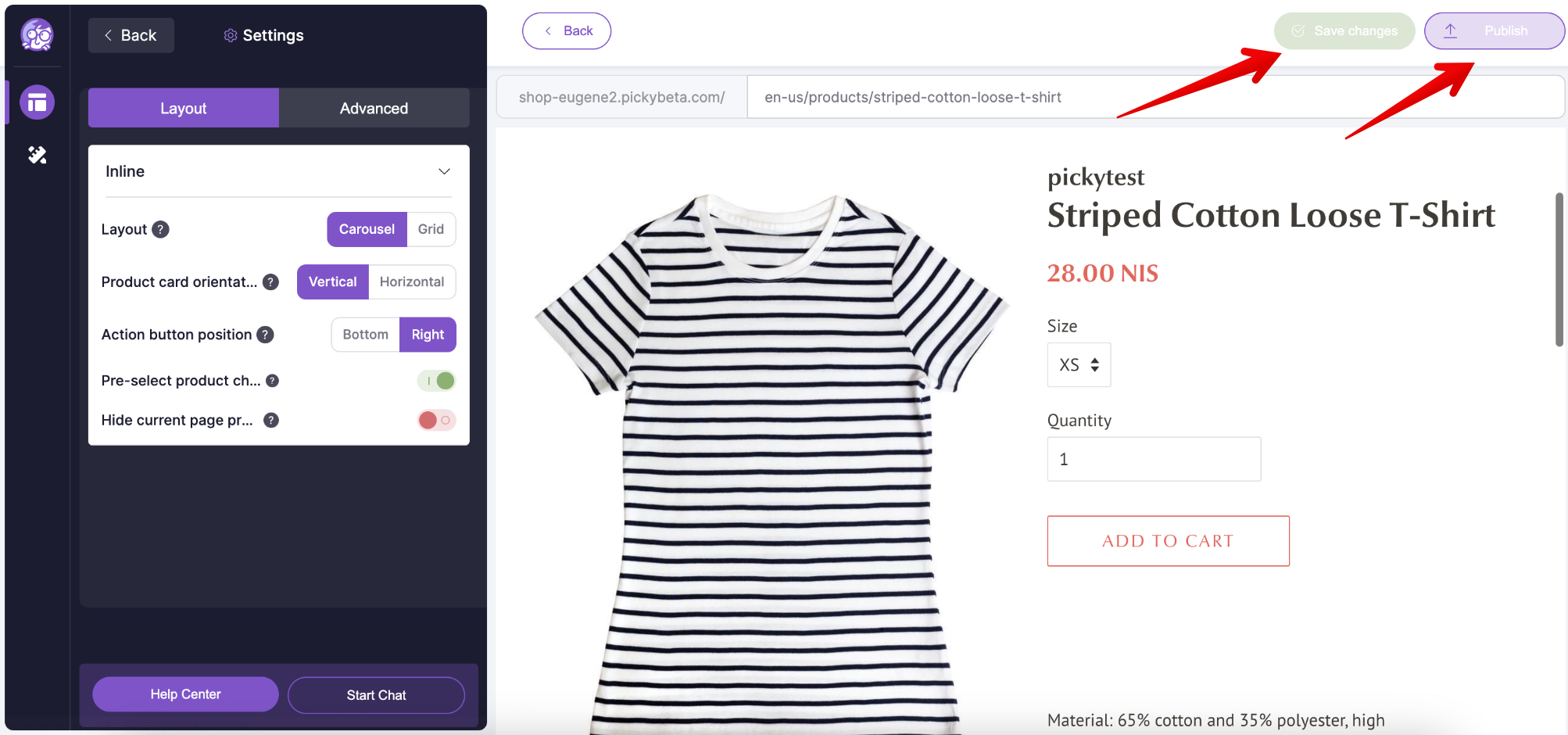 6. Navigate to the appropriate product page to view the changes