Bundles are displayed automatically on product pages
Bundles on product pages
Bundles are displayed on product pages automatically based on the bundled products. For example, if product X is part of Bundle Y, then Bundle Y will appear on product X's page. Here's how to display existing bundles on product pages.
1. For your Bundle deal group, you can choose which Bundles are included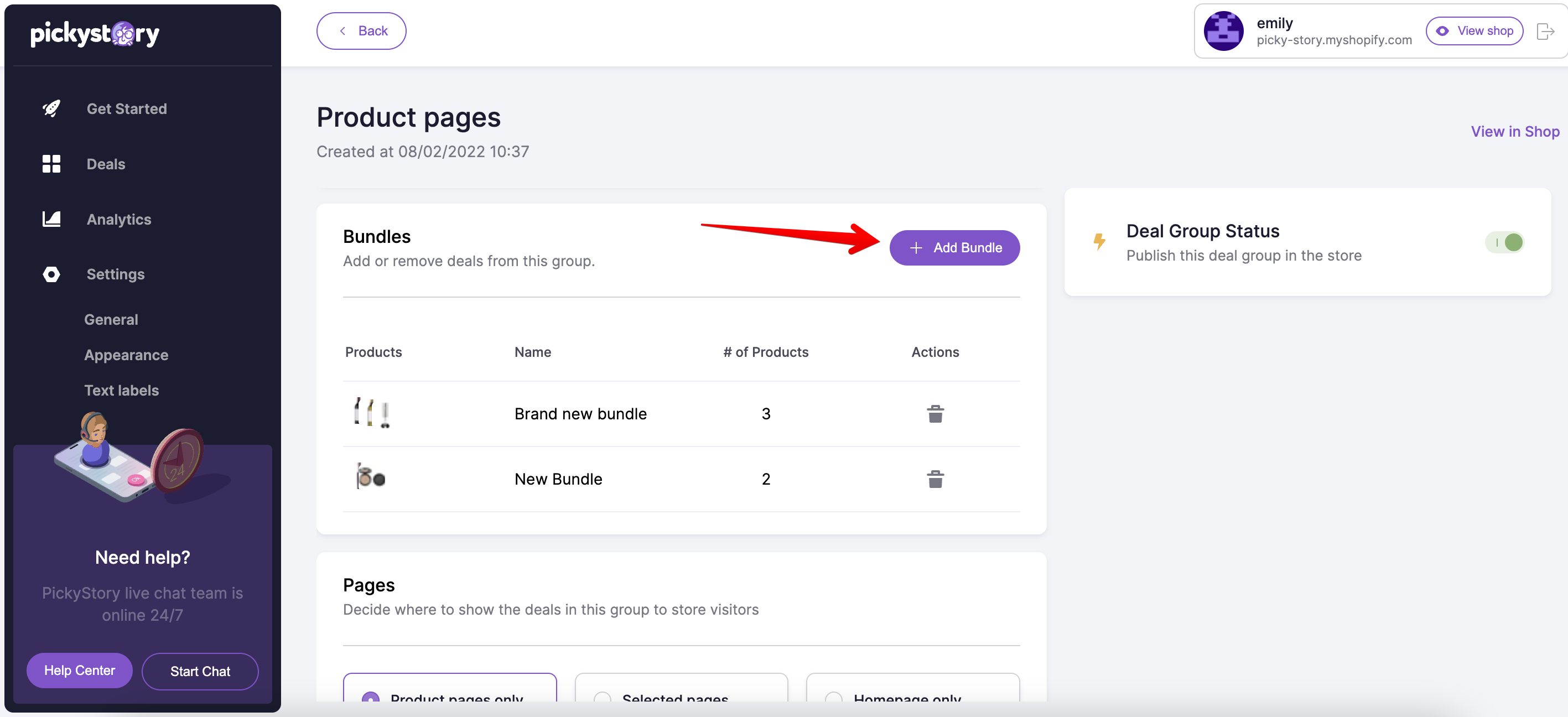 2. Then, you can assign these Bundles the location of "Product pages"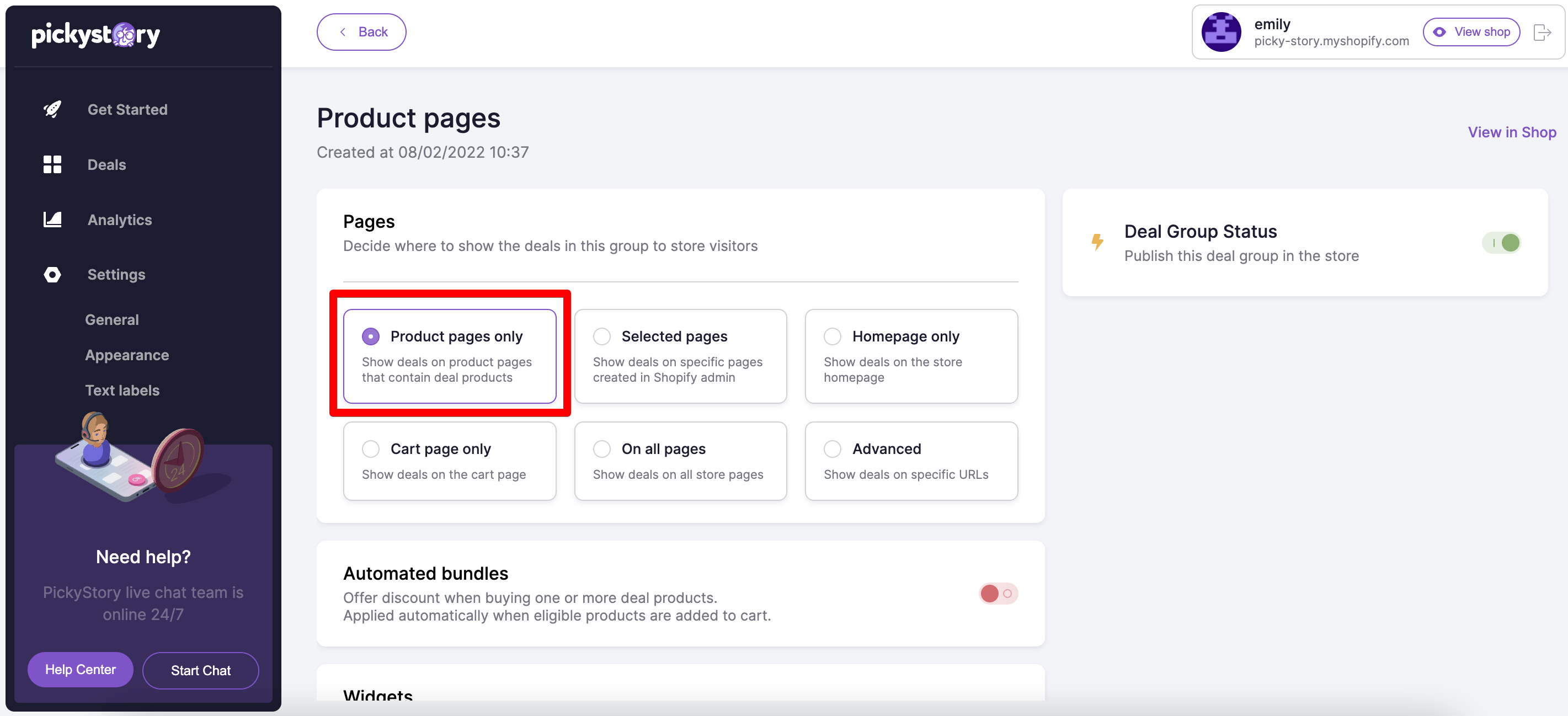 3. If choosing inline section, click on 'Customize in Designer' - this will take you to our designer, where you can drag and drop the widget onto the desired section of the page.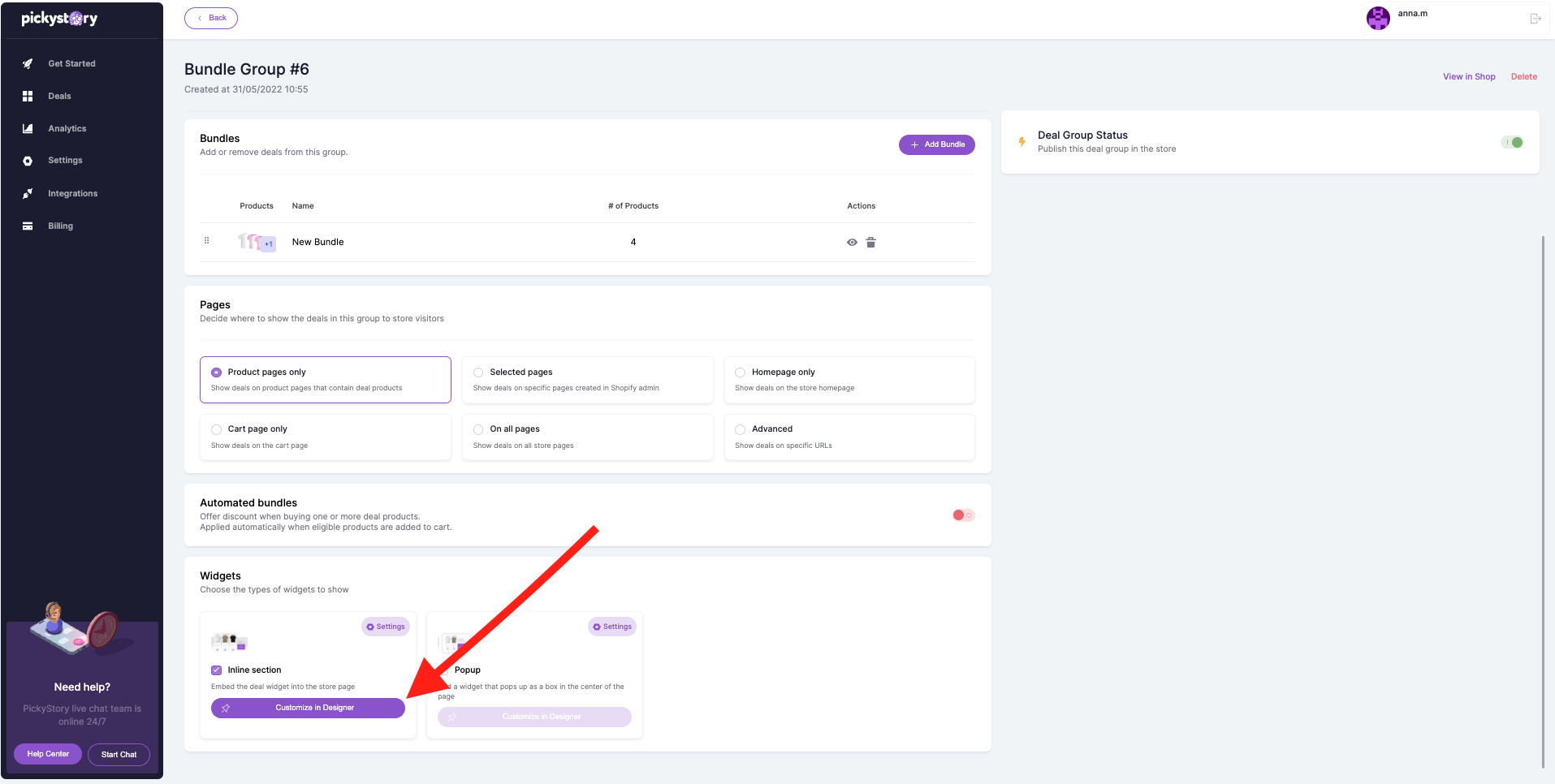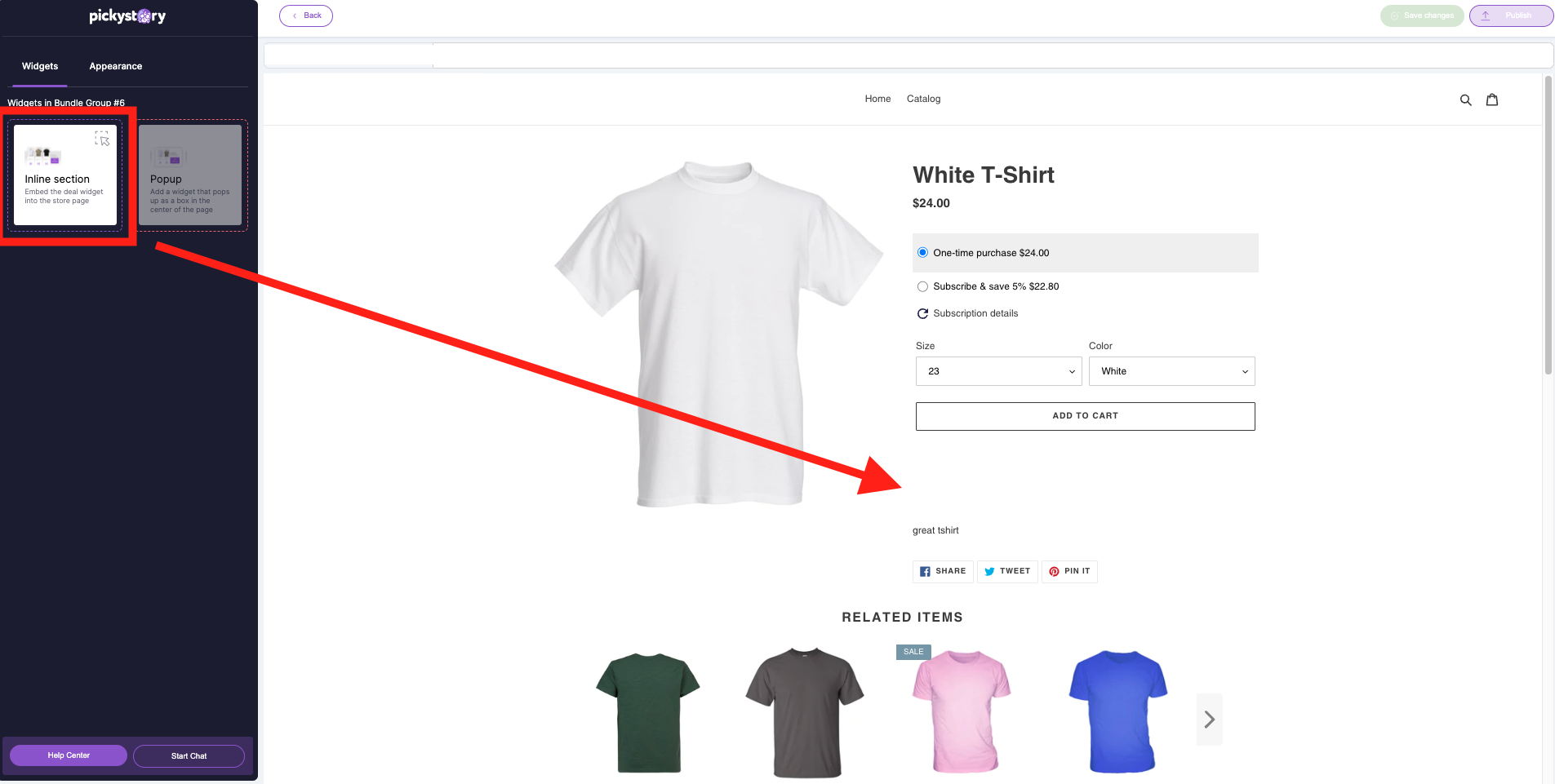 4. Click on 'Save changes'.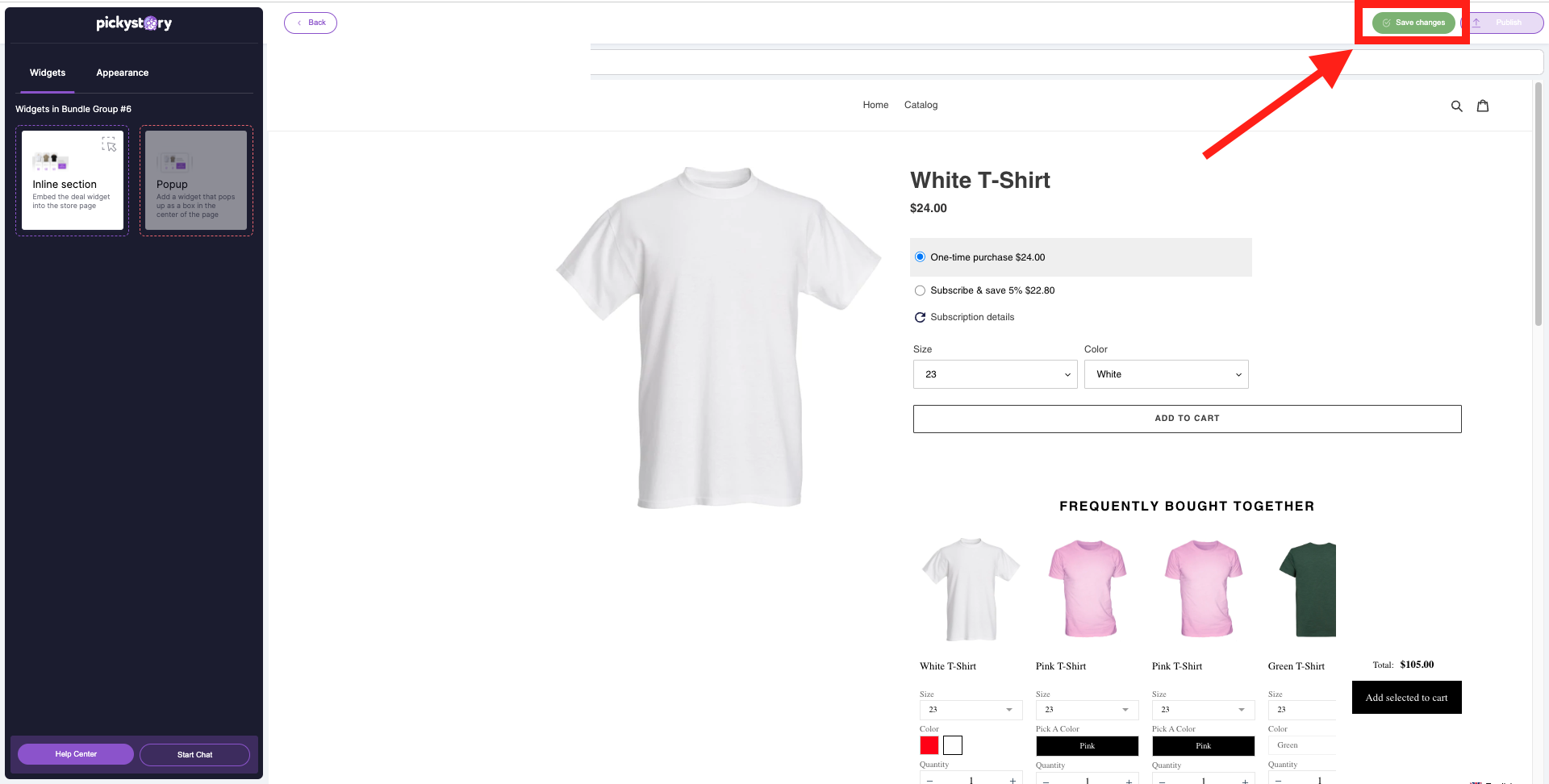 5. If you would like the changes to appear in your store, click on 'Publish.'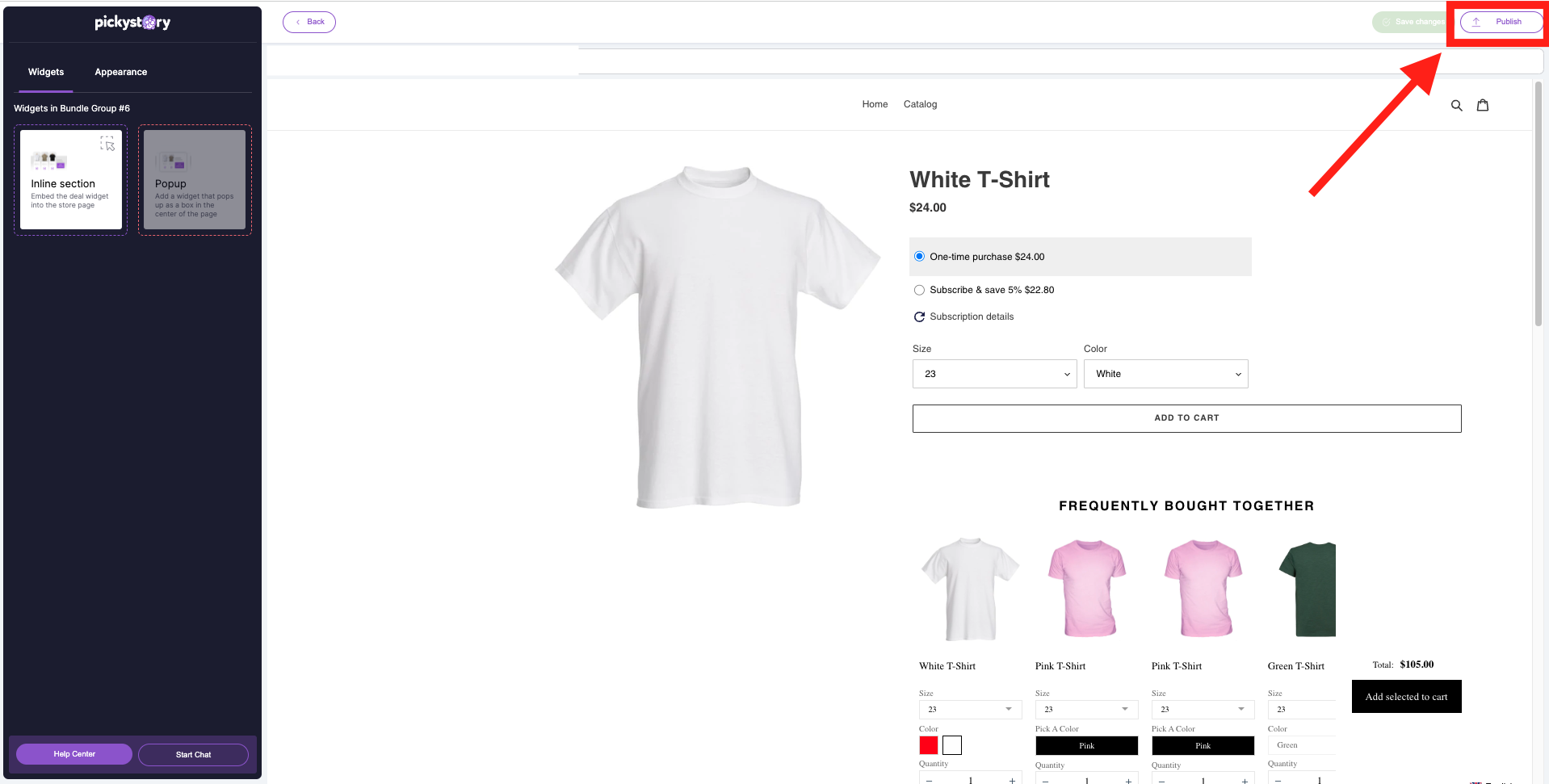 Your Deal is now live!