Create bundles and display them as pop ups when your customer adds any of the bundle components to their cart
Rather than being displayed as a static widget on the page, bundles can also be displayed as pop ups that are triggered when one of the bundle products is added to the cart. Here's how to set it up.
1. Follow these steps to create a bundle
2. Navigate to "Deals" and click on "Create Deal Group"
3. Select "Bundle Products"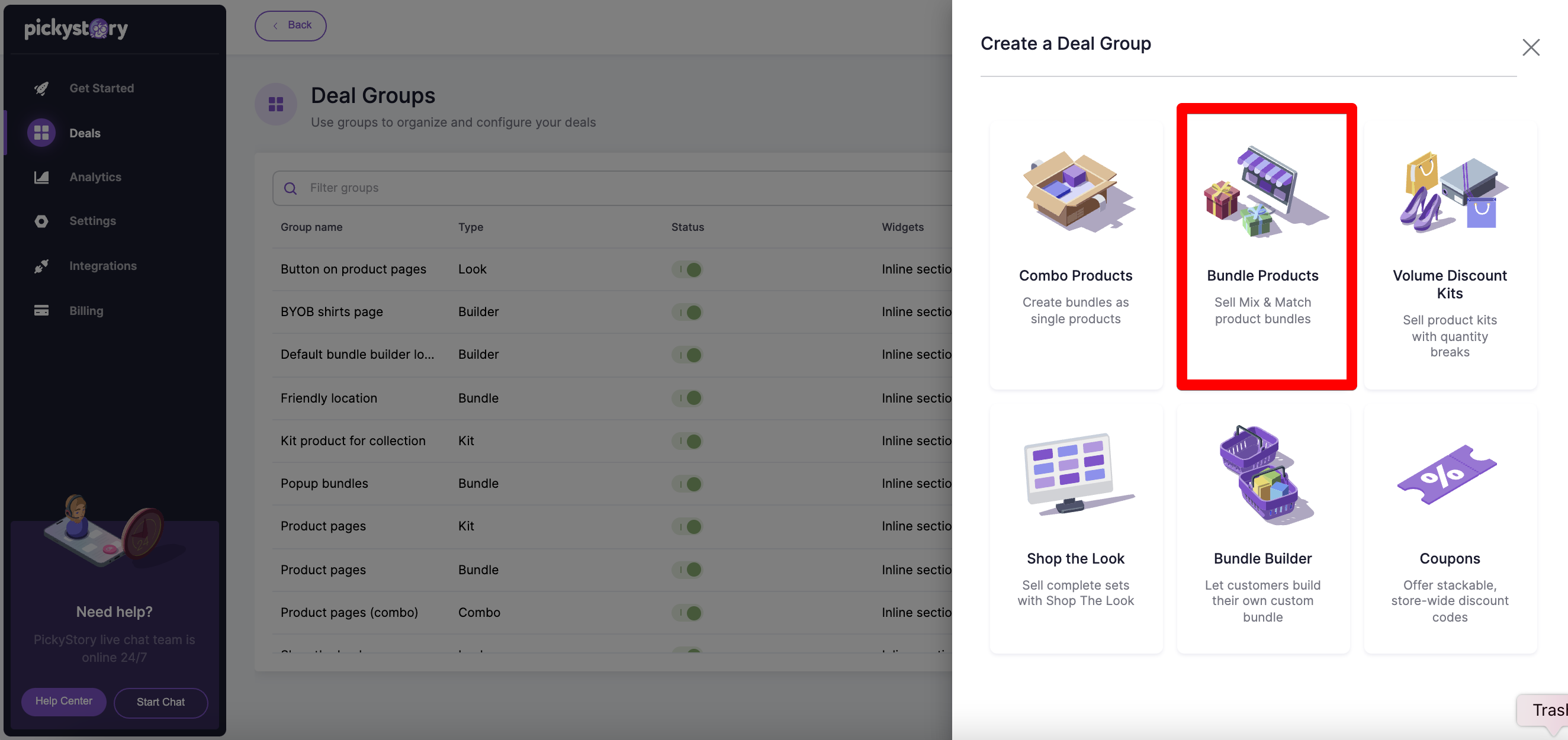 4. Name your Bundle Group (for your information only), then click on "Add Bundles"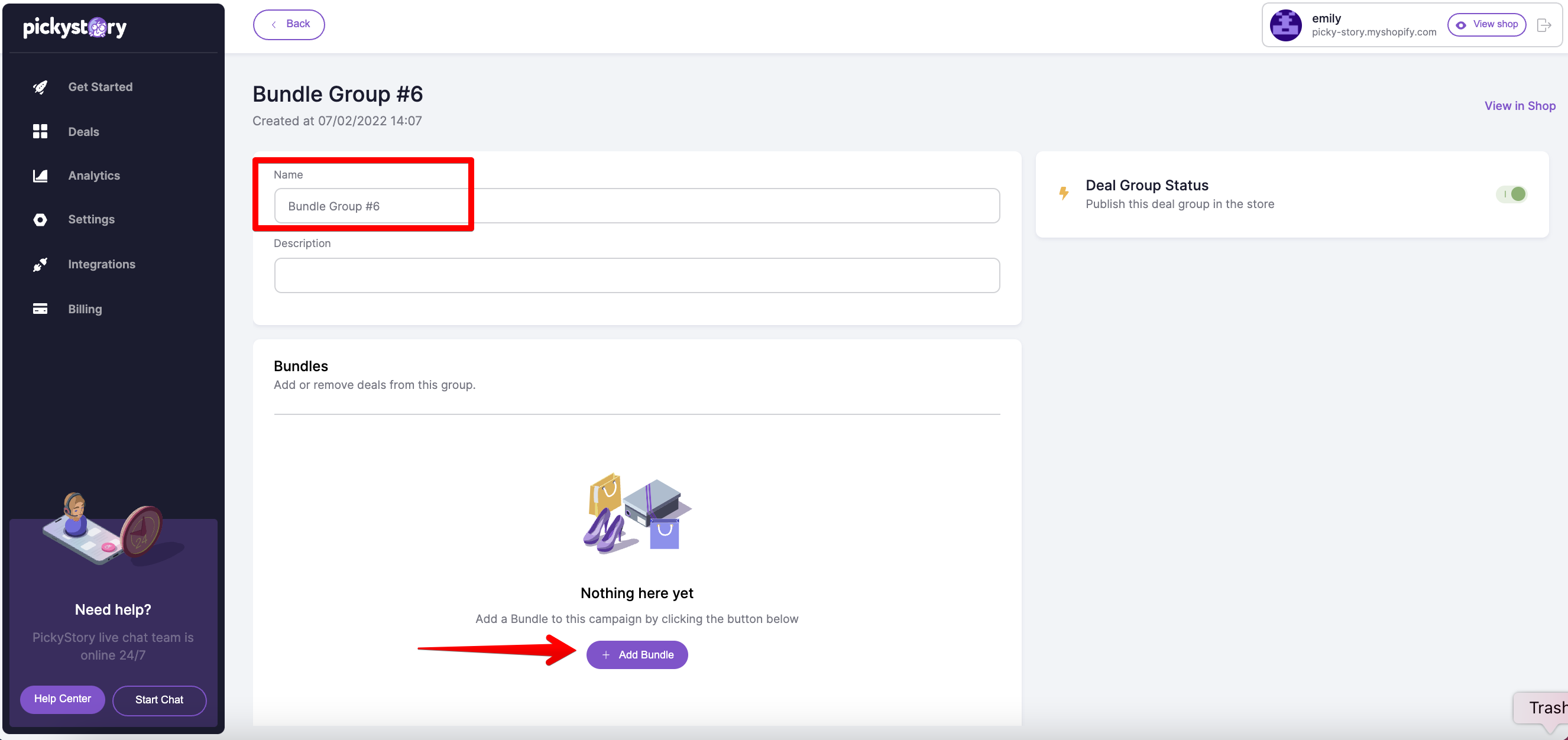 5. Add the relevant bundle(s) that you wish to display as popups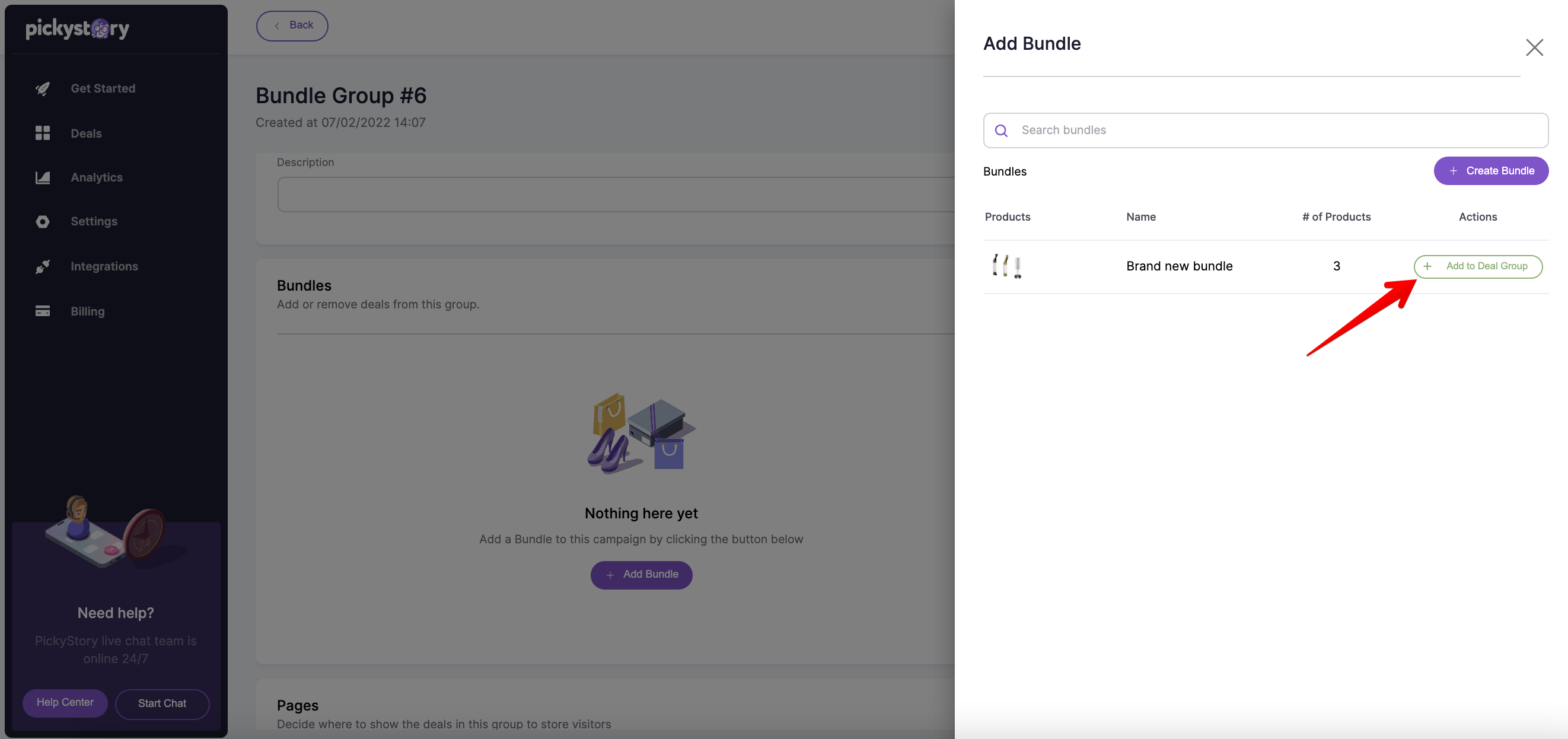 6. Select the location for your popups to appear (we recommend "on all pages", so that the popup appears regardless of which page one of the products was added to the cart from).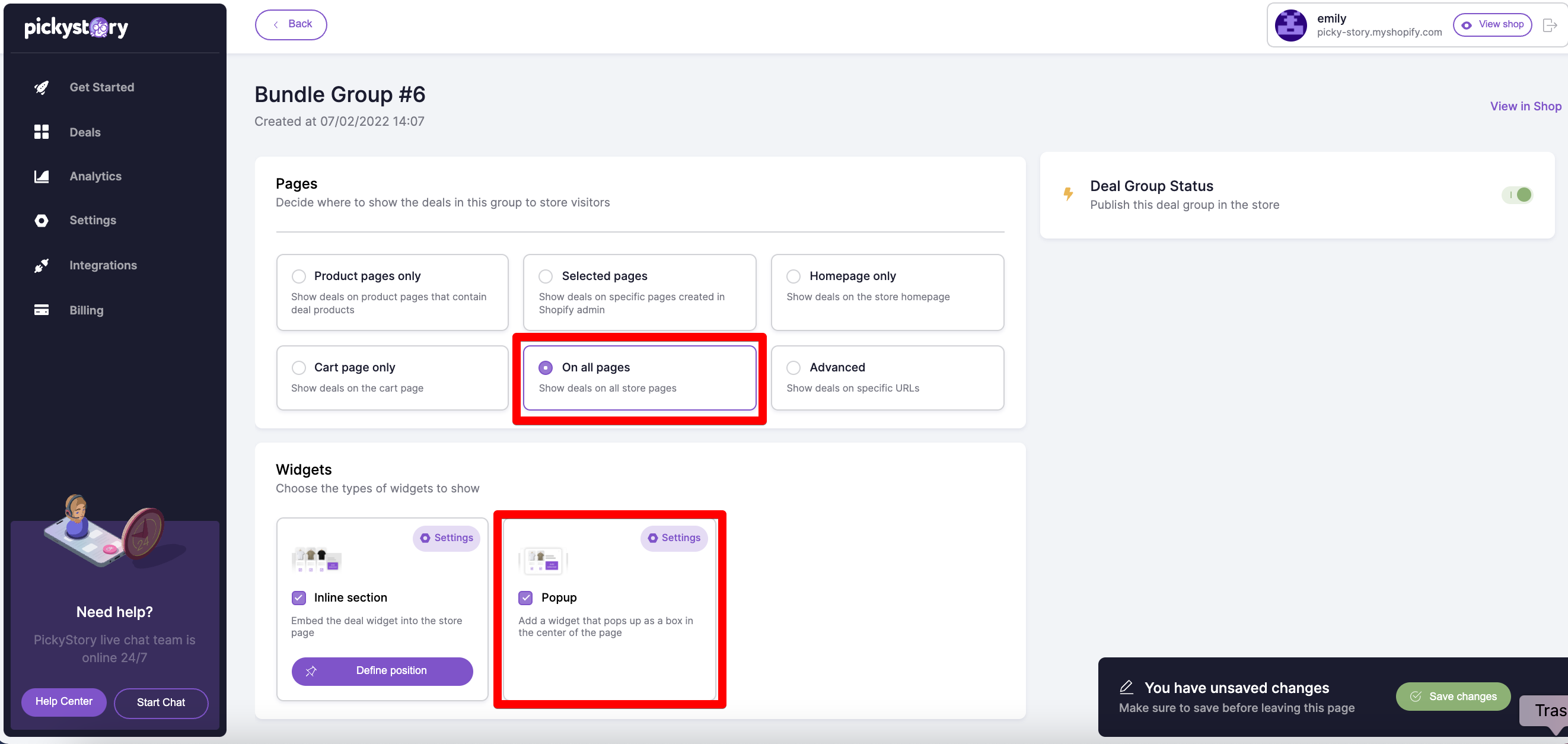 7. Ensure the "Popup" widget is selected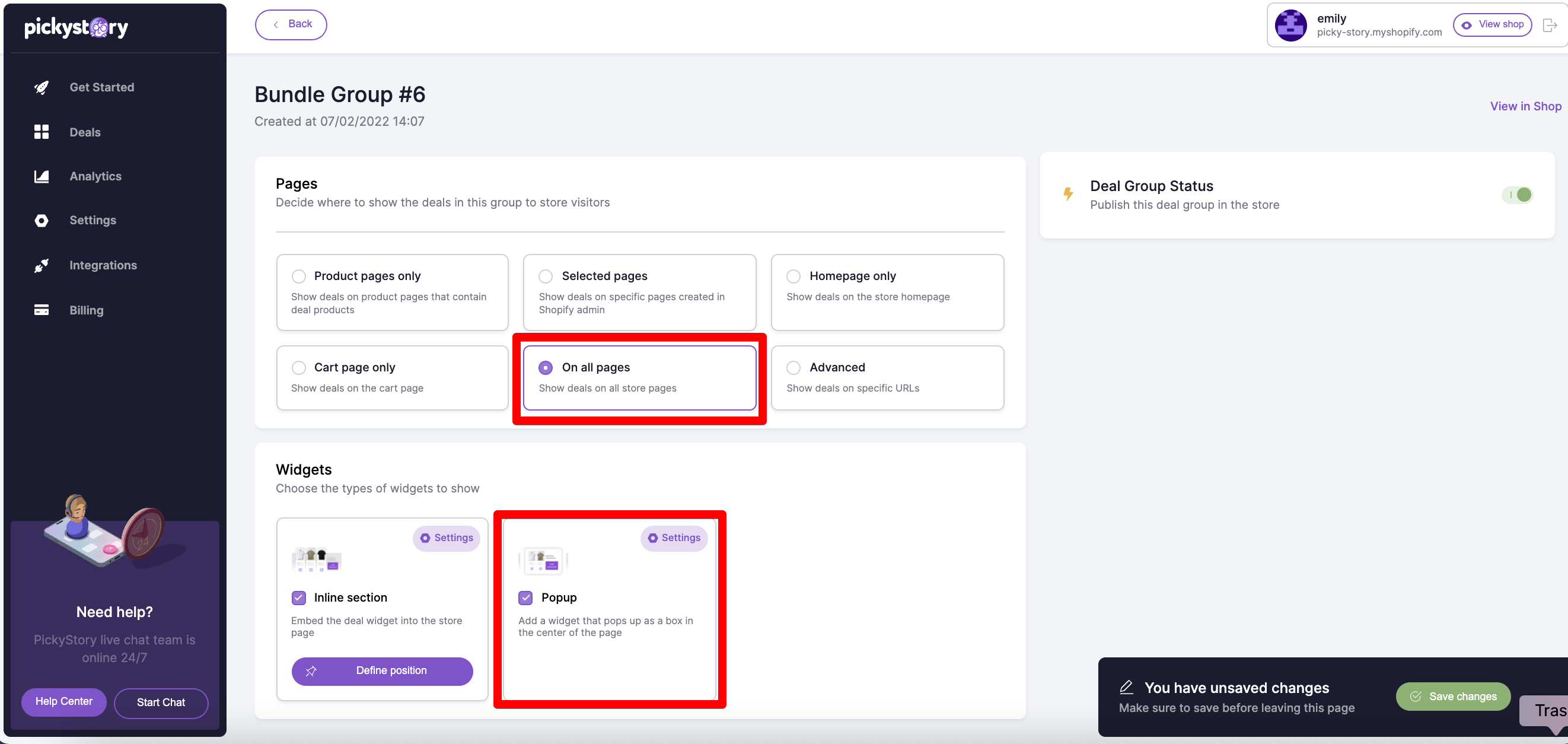 8. Navigate to one of your product pages, add the product to the cart, then view the popup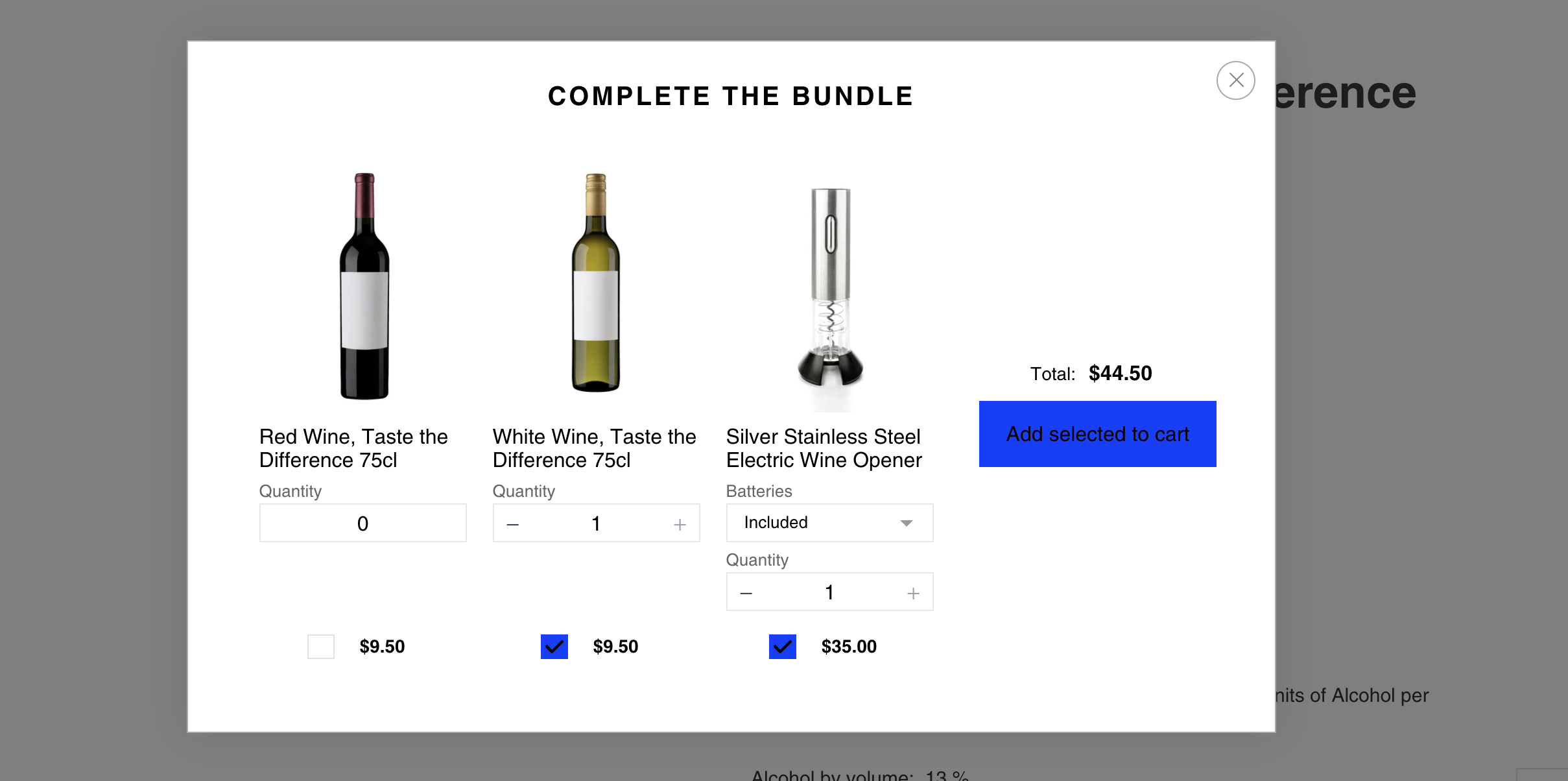 The bundle is only designed to pop up once per session. Start a new incognito session to view your popup again.