Adjust the buttons' font and colors
You can adjust the buttons' background color, font color, and font size. Follow the steps below to customize the buttons' color and font:
1. In the PickyStory app, navigate to "Deals" and click on "Customize in Designer"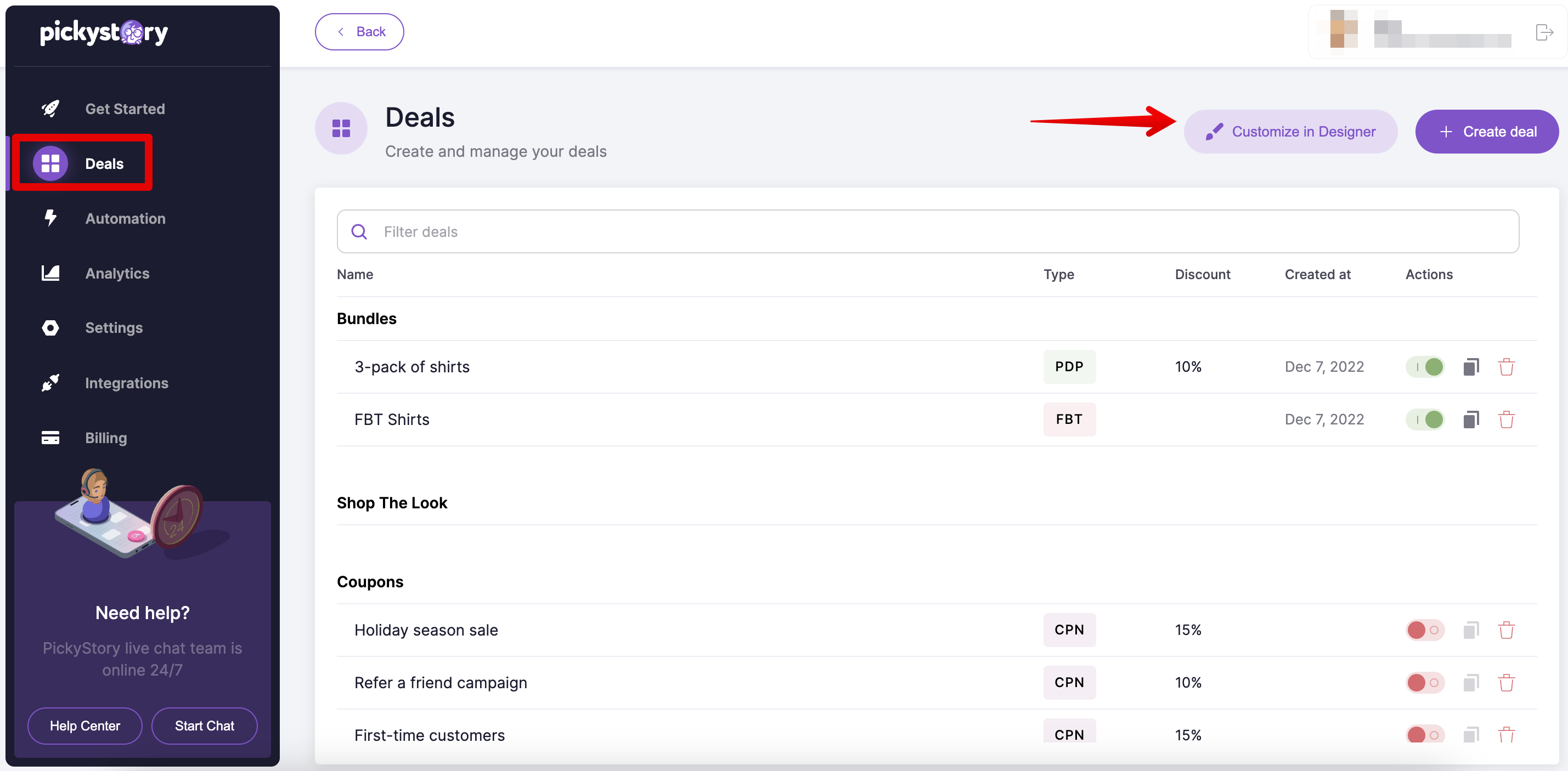 2. Inside the designer, click on the small "Customization" icon on the left. This will open options for "Text", "Style", and "Layout". Under each of these, you will find different customization options for buttons.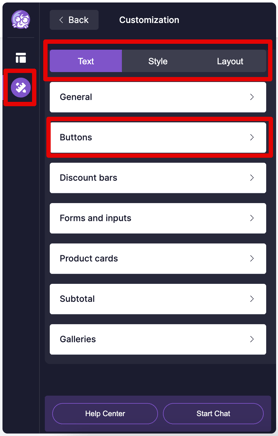 3. After you finish designing the deals as you want, click on 'Save changes' so all the customization you applied will be saved.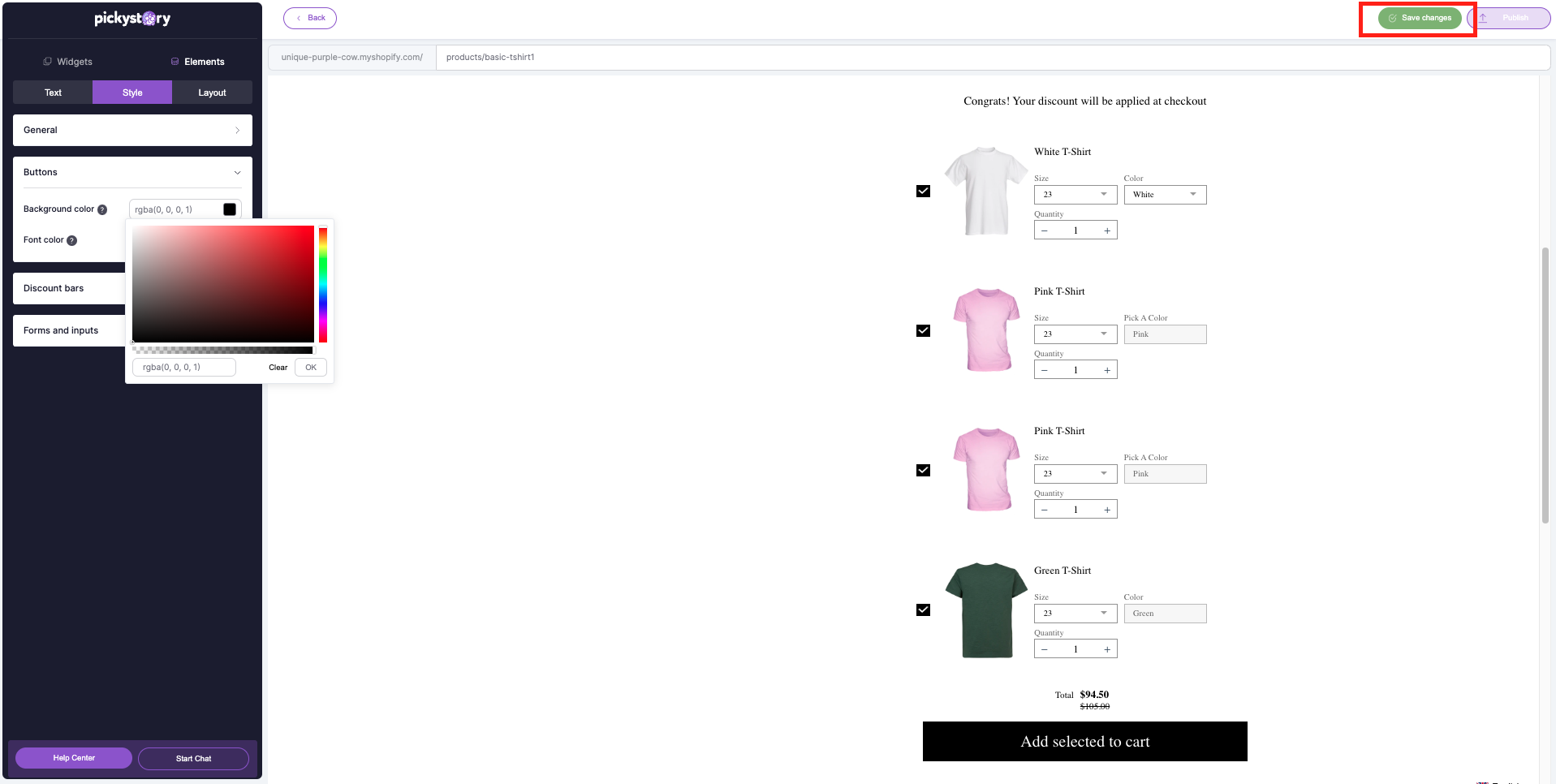 4. If you want to go live on your store, click on 'Publish.'