Discount codes for Combo Products appear as PICKY-XXXXX at checkout. Here's how to customize the prefix.
1. Navigate to "Deals" and click on the deal group that houses your Combo Products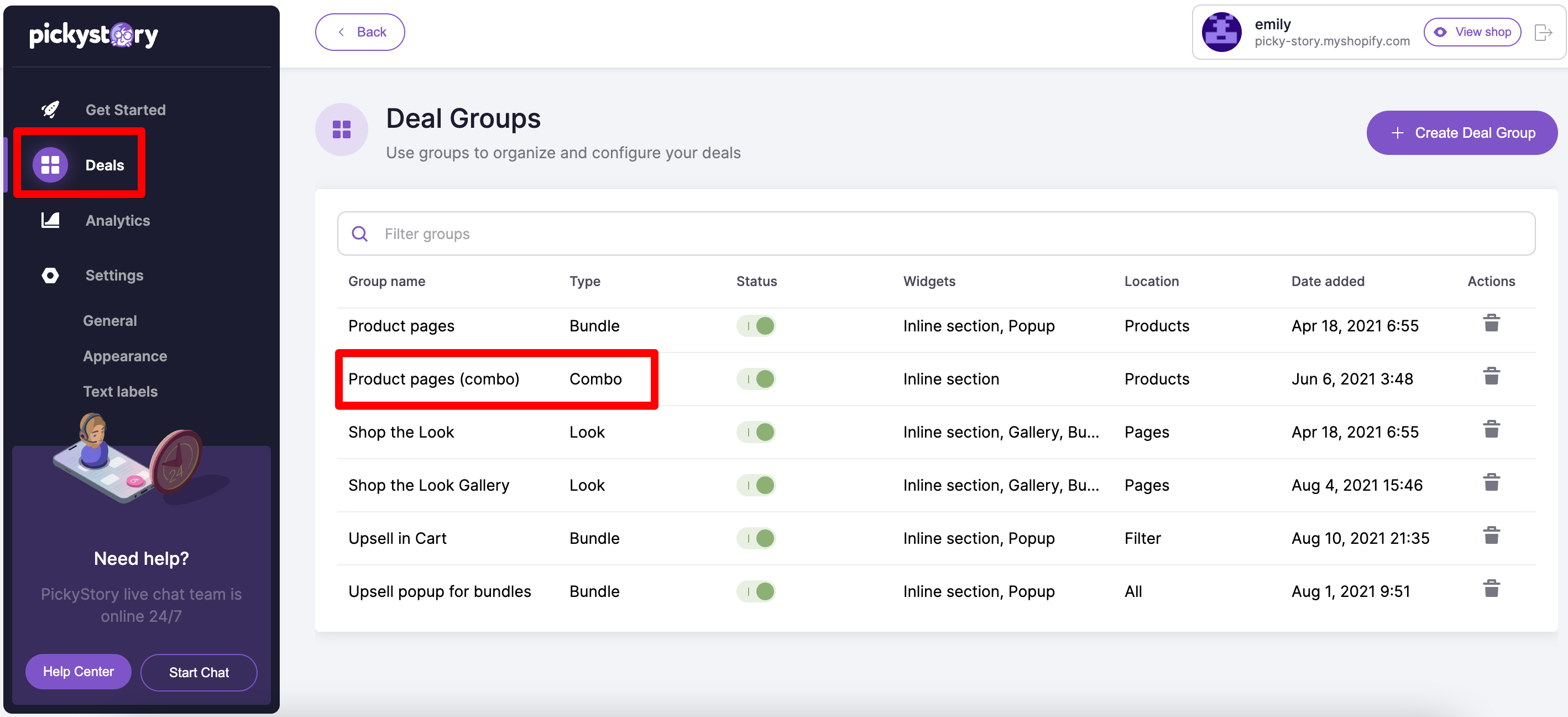 2. Select the Combo Product you wish to edit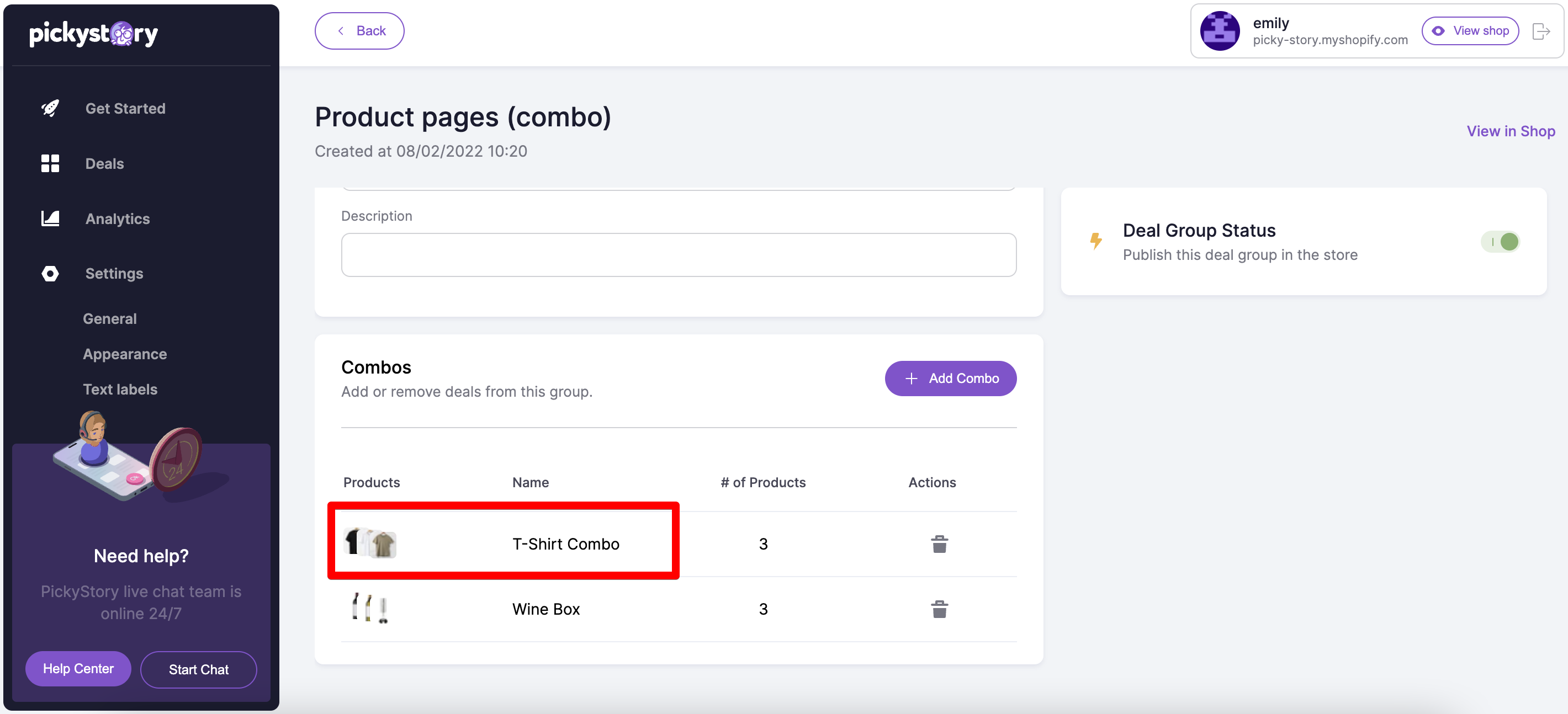 3. Input the desired prefix and save your changes.
NOTE: The discount prefix you choose must be at least 5 characters long.