Create Shopify product kits and sell with tiered pricing in large volumes
Product Kits
Product kits are a tool that allows you to sell in large volumes and in tiered pricing. With this tool, you can offer your customers several tiers of discounts, containing various amounts of products from the same kit.
Product Kits can be displayed anywhere in your store and automatically appear on product pages that are part of the Kit. PickyStory's product kits are fully customizable, with no extra coding needed.
Create a Product Kit:

1. Enter the PickyStory app, click on Kits, and then on +Kit: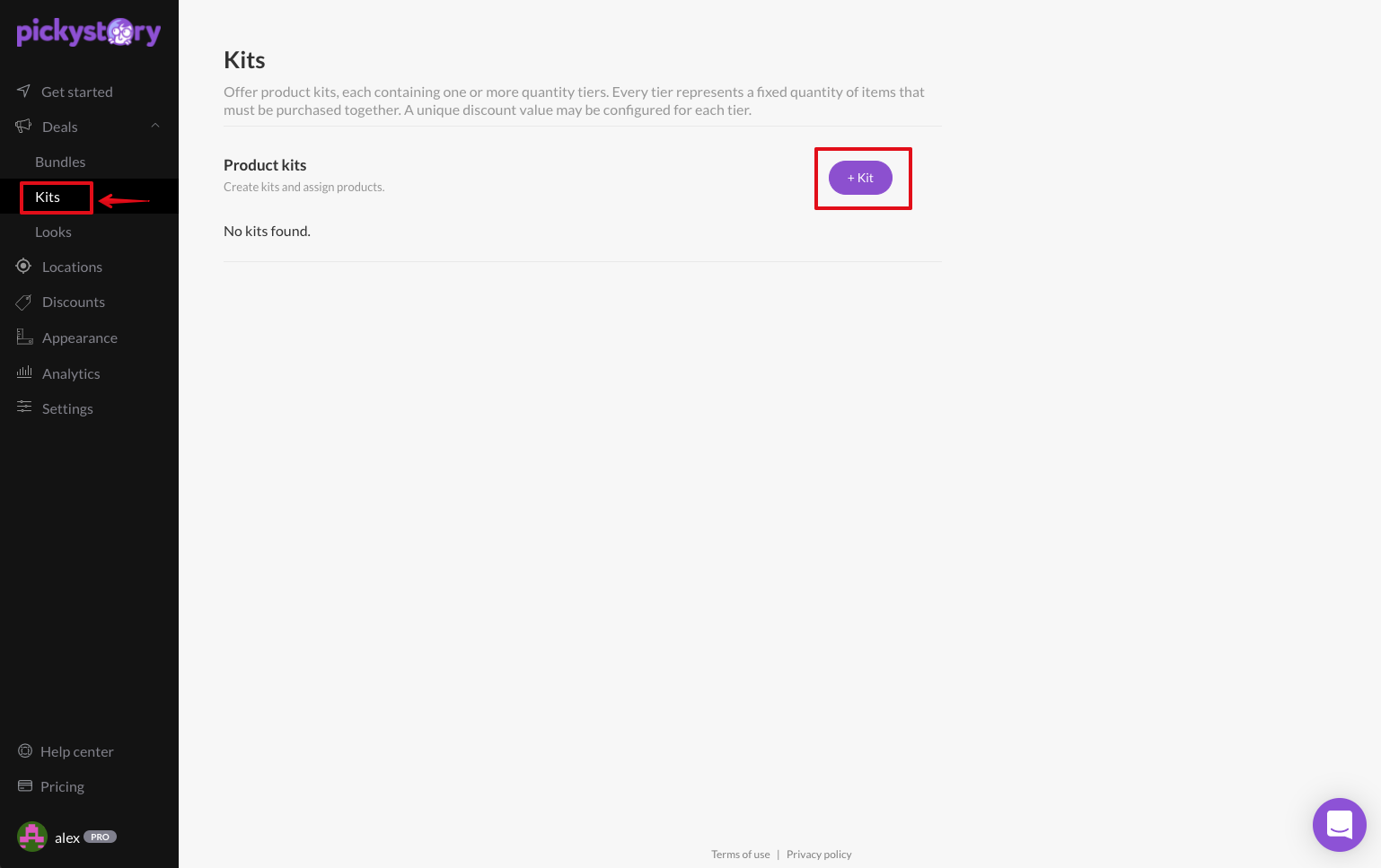 2. Name your Product Kit and click on +Products.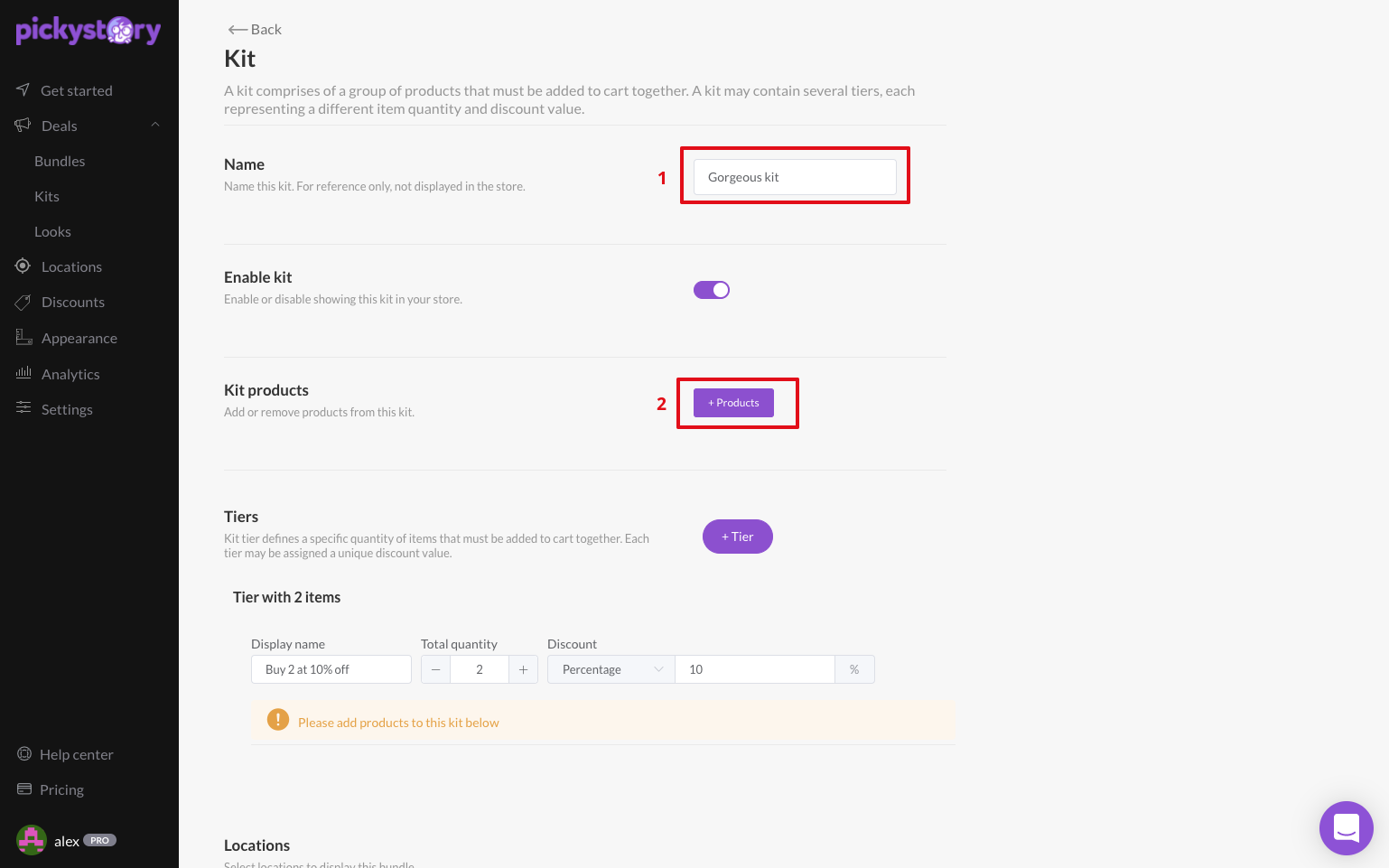 3. Link products to the Kit: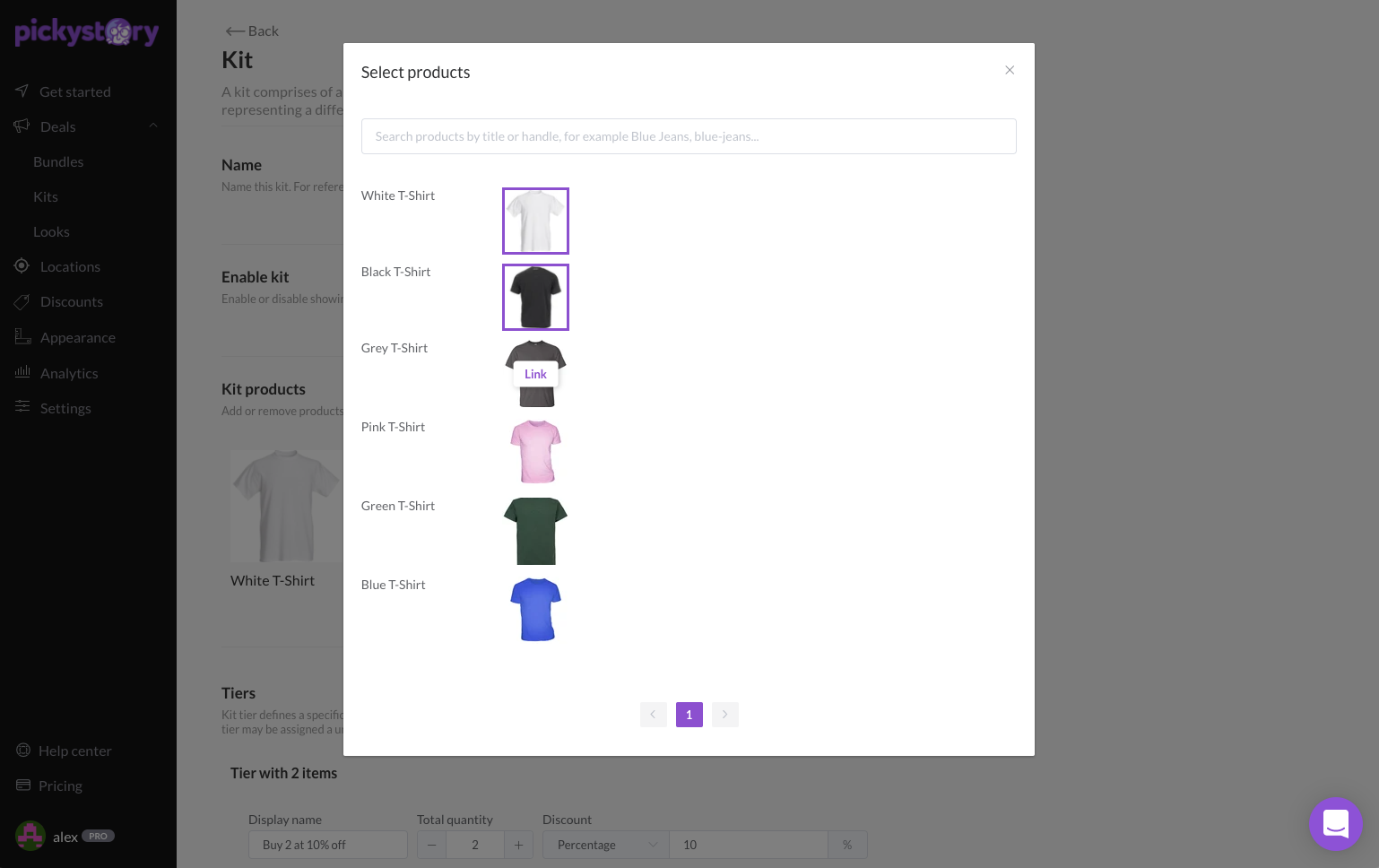 4. Create the Kit's first tier, for example: 'Buy 2 at 10% off'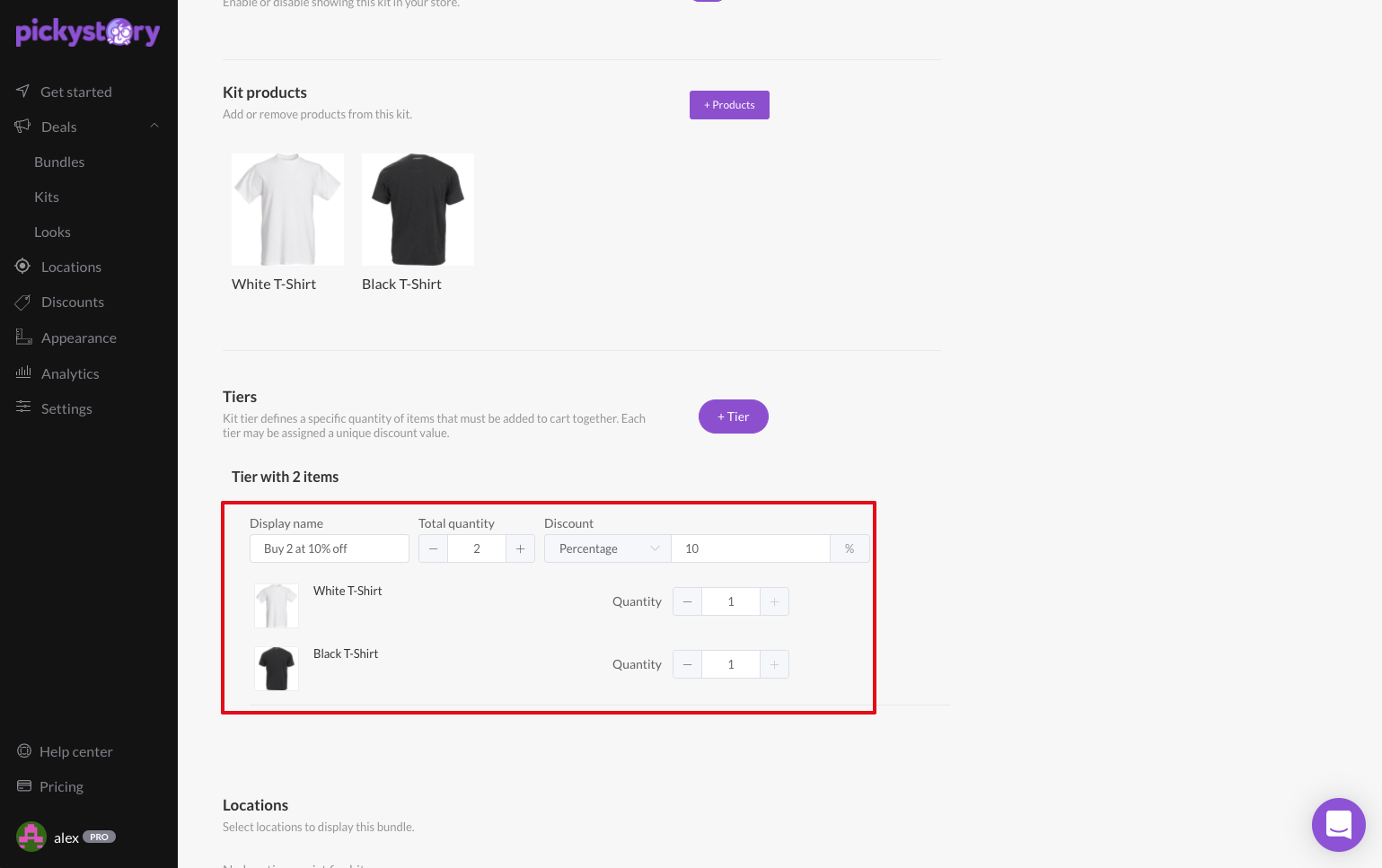 5. Create another tier, for example: 'Buy 4 at 15% off'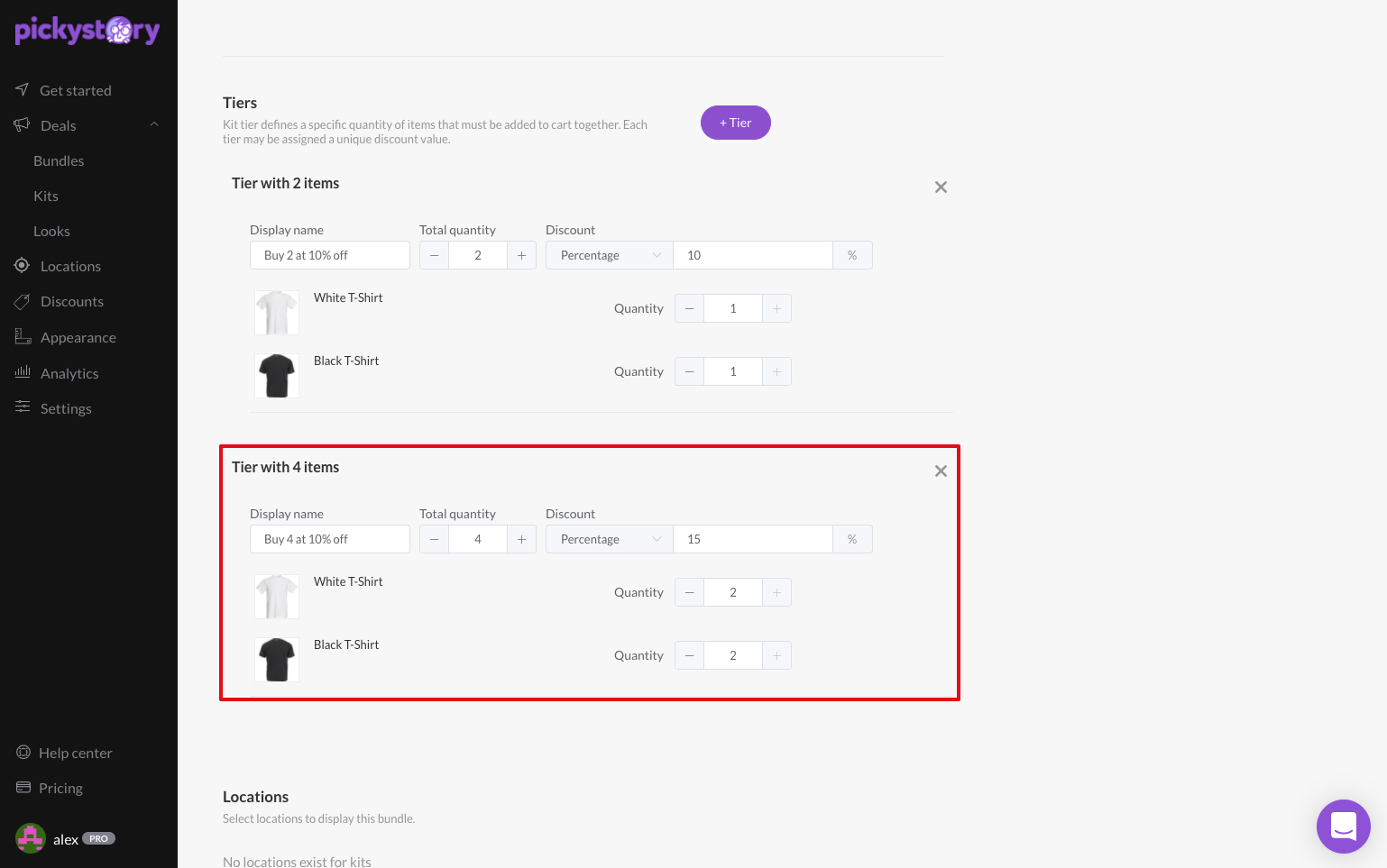 6. Edit the location and preview: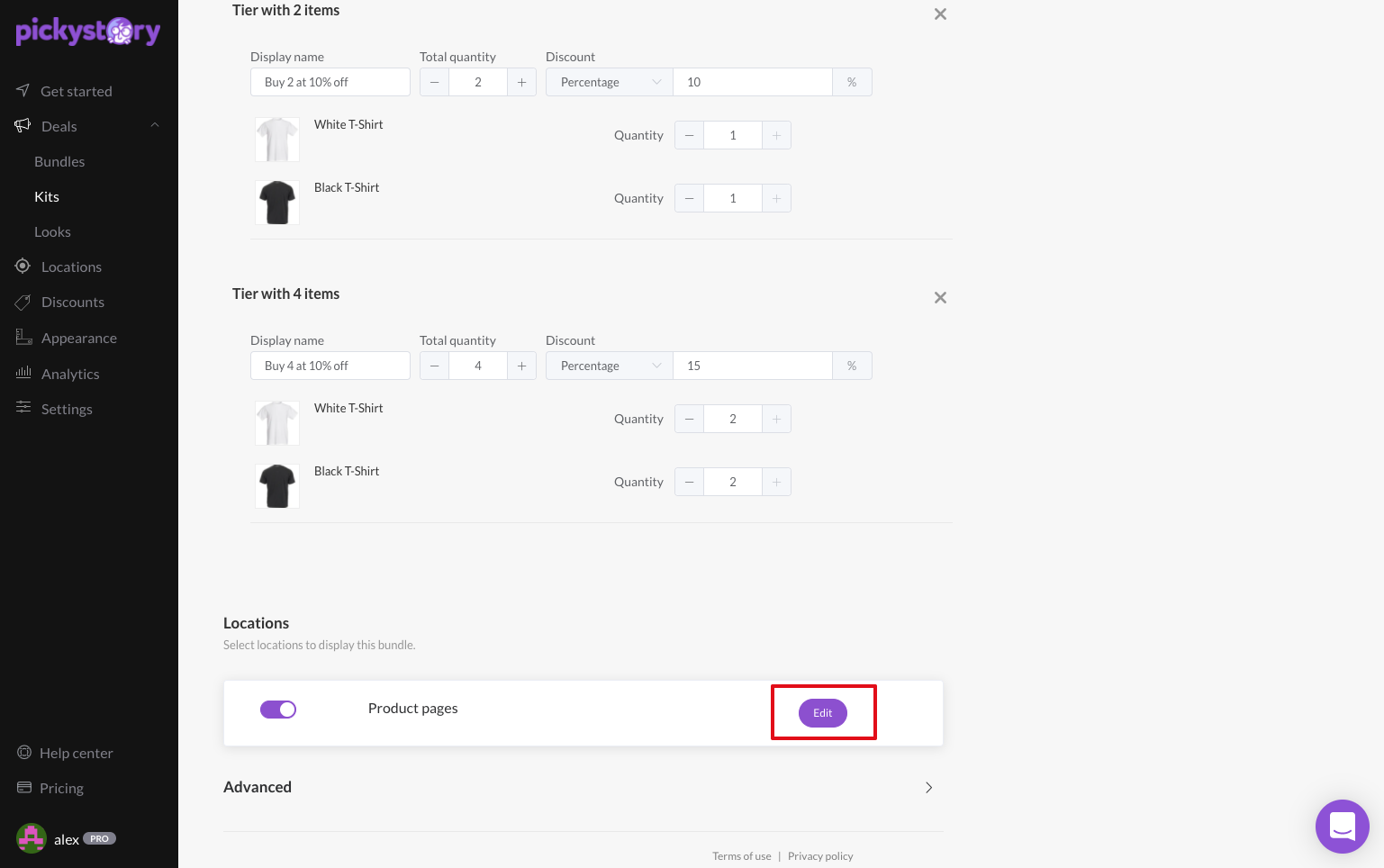 Try PickyStory