Create Shopify tiered discounts and sell with quantity breaks in large volumes

Tiered discounts
Tiered discounts allow you to sell in large volumes and in tiered pricing. With this tool, you can offer your customers several tiers of discounts, containing various amounts of products from the same widget.
Tiered discounts can be displayed anywhere in your store and automatically appear on product pages that are part of the deal. PickyStory's quantity break deals are fully customizable, with no extra coding needed.
Create a Tiered Discount Deal

1. Enter the PickyStory app, and select "Bundles"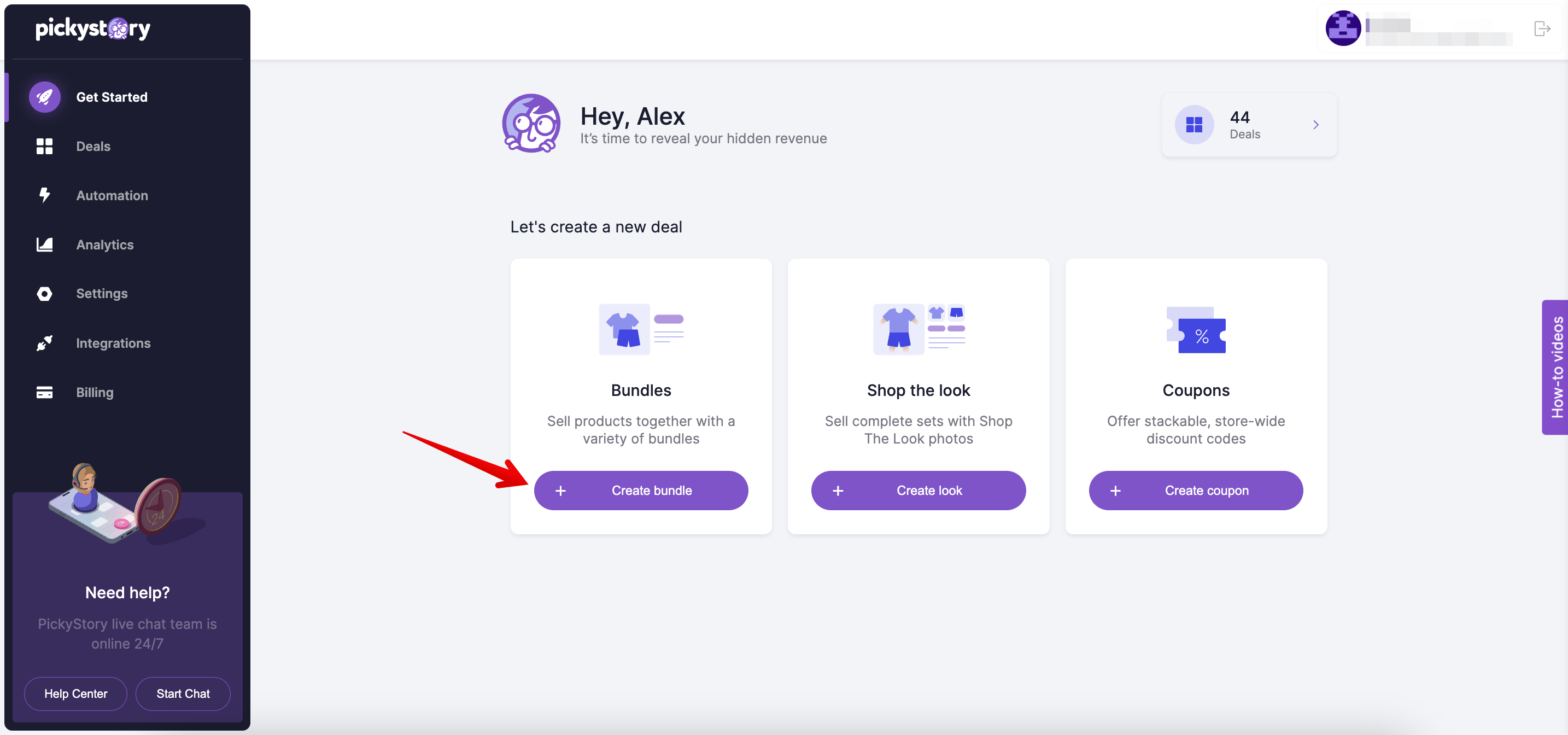 2. Select "Tiered Discounts"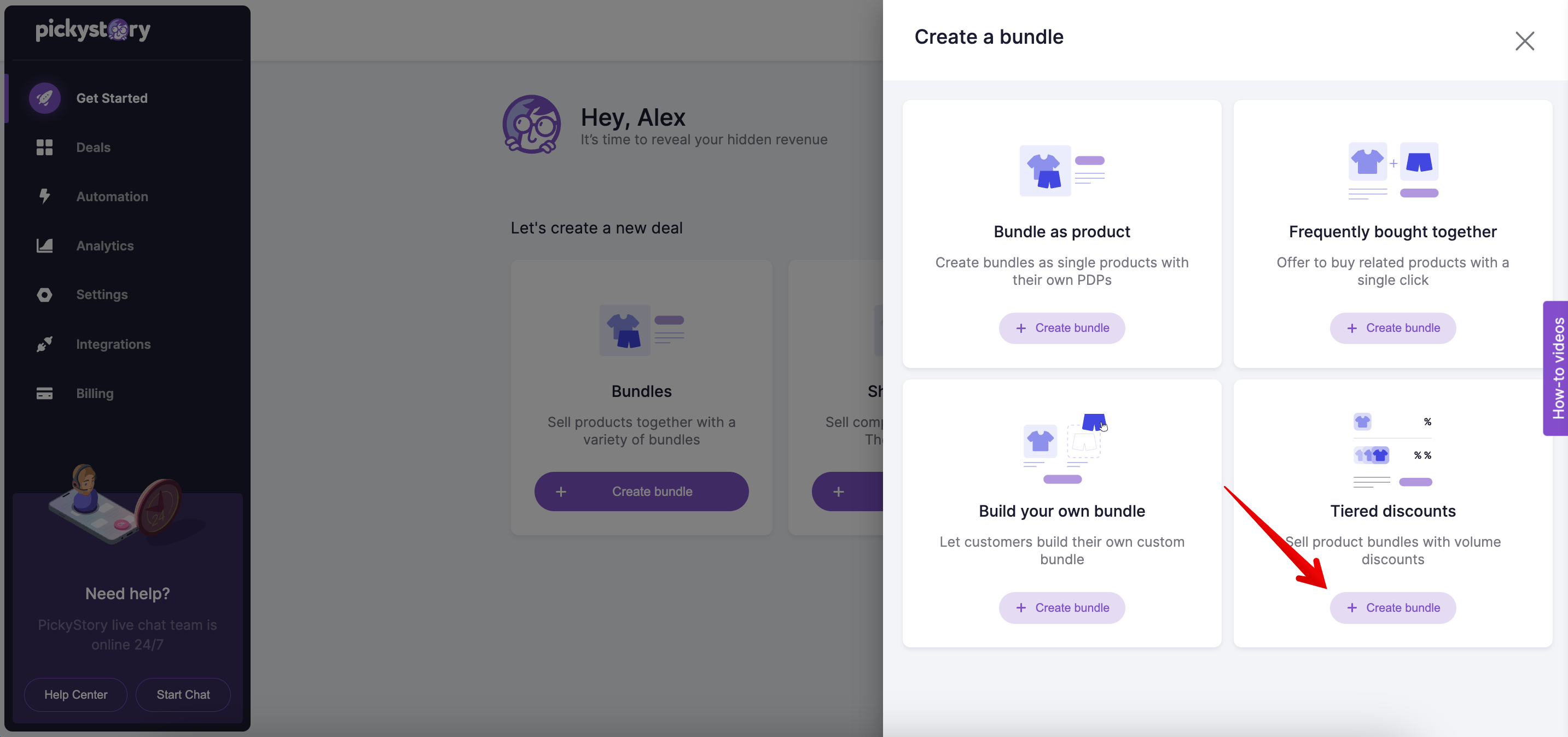 3. Under the "General" tab, give your deal a name (for your reference only)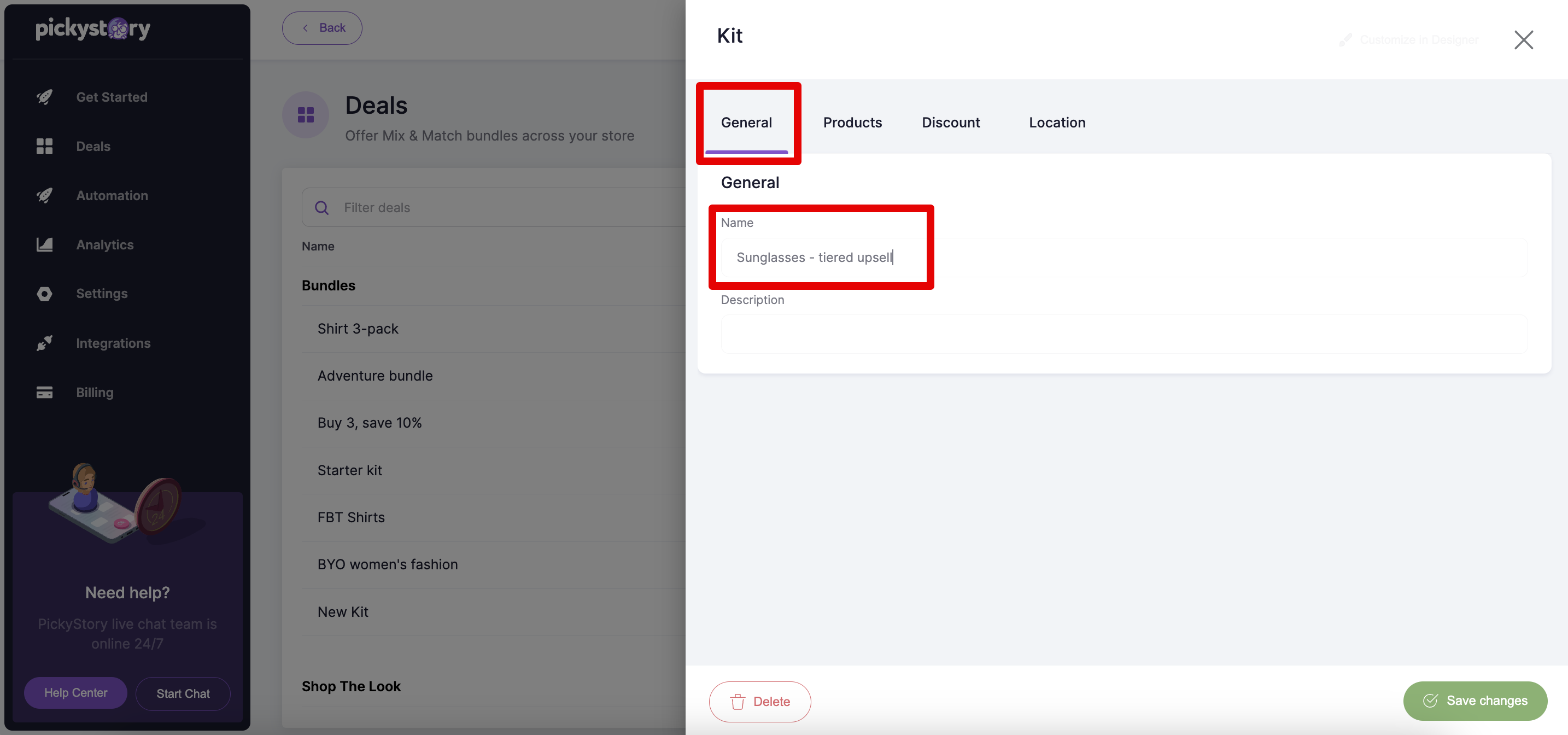 4. In the "Products" section, click on "Add product" to start adding products to your deal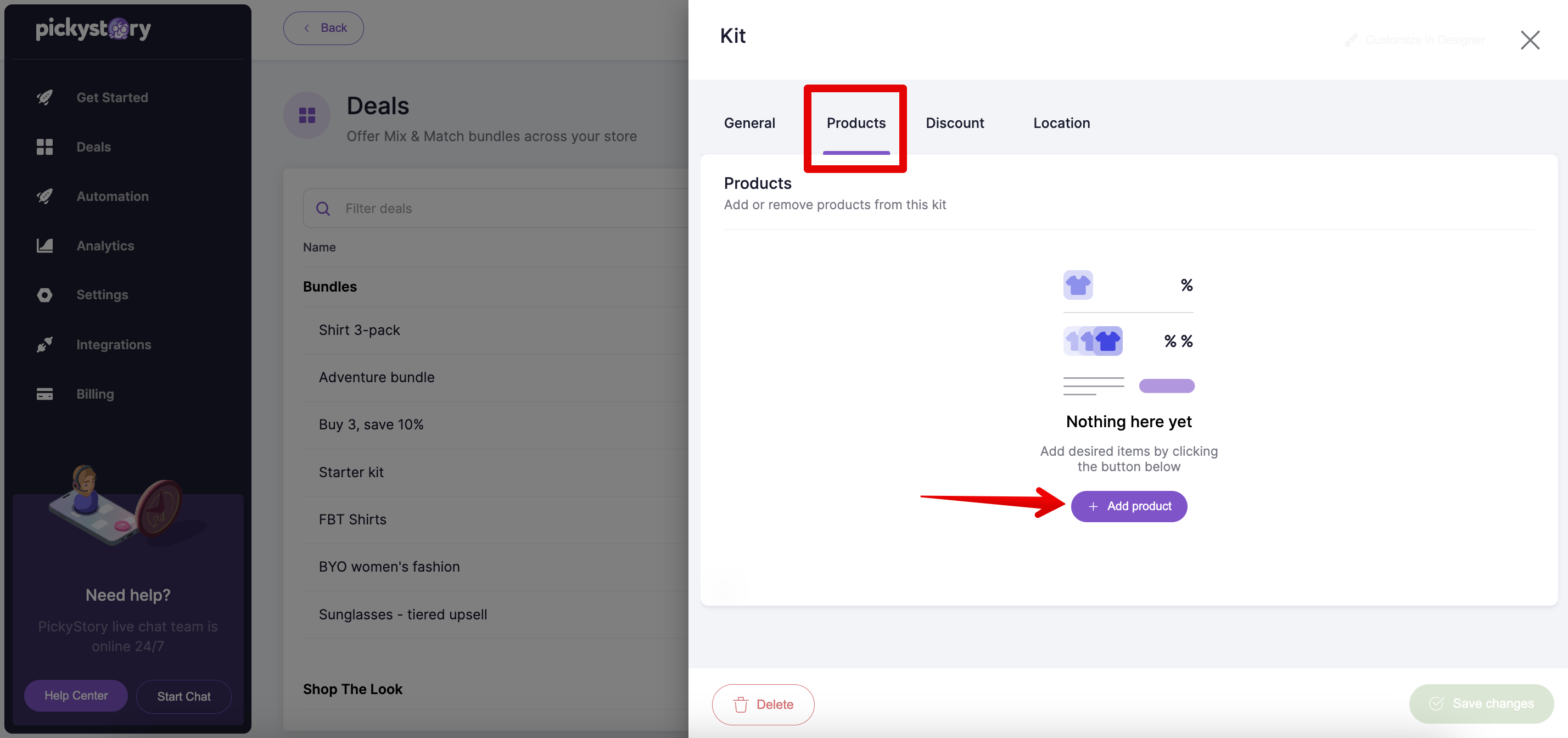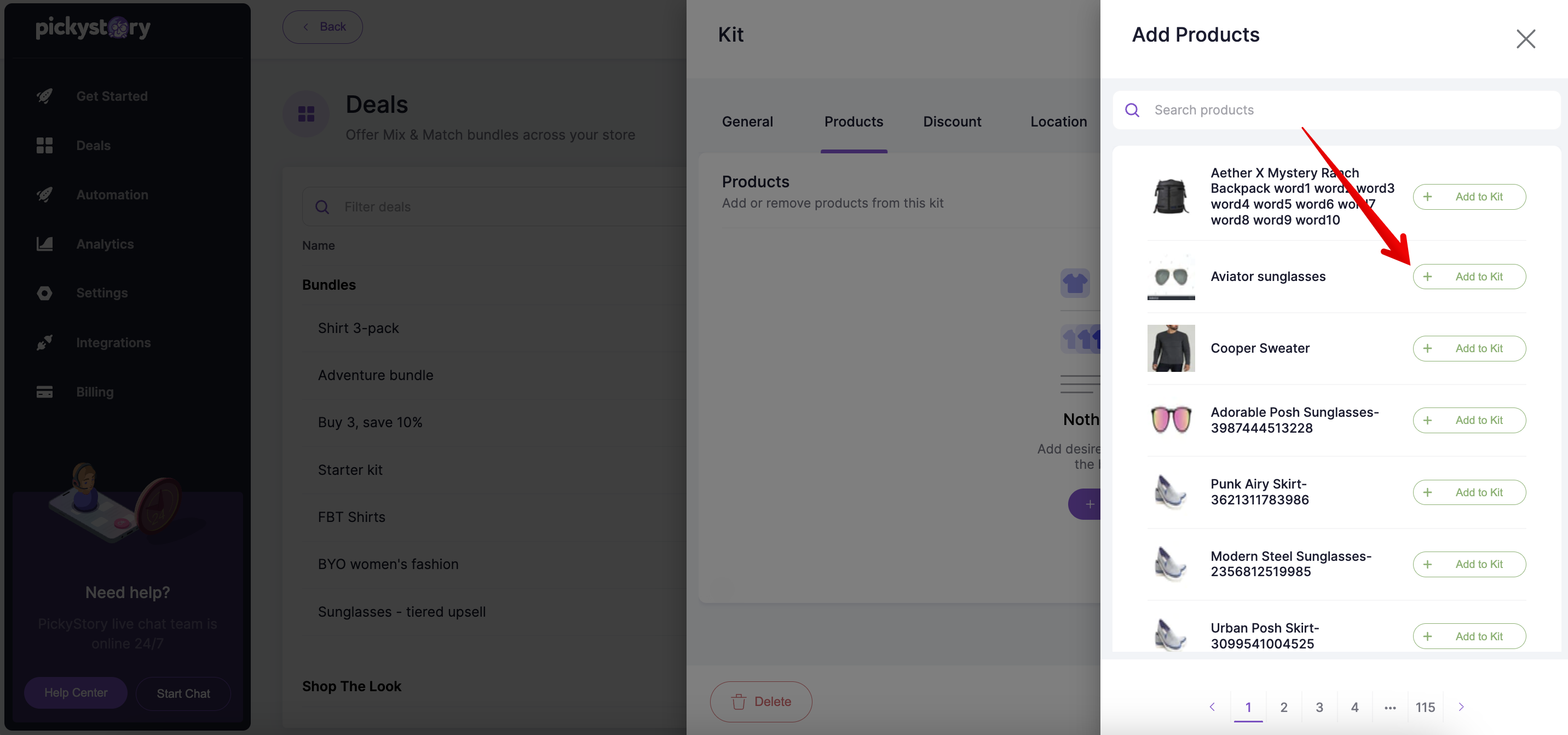 5. In the "Discount" section, name the first discount tier, input the product quantity requirements, and the discount parameters. When you're done, create a new tier by clicking on "Add tier"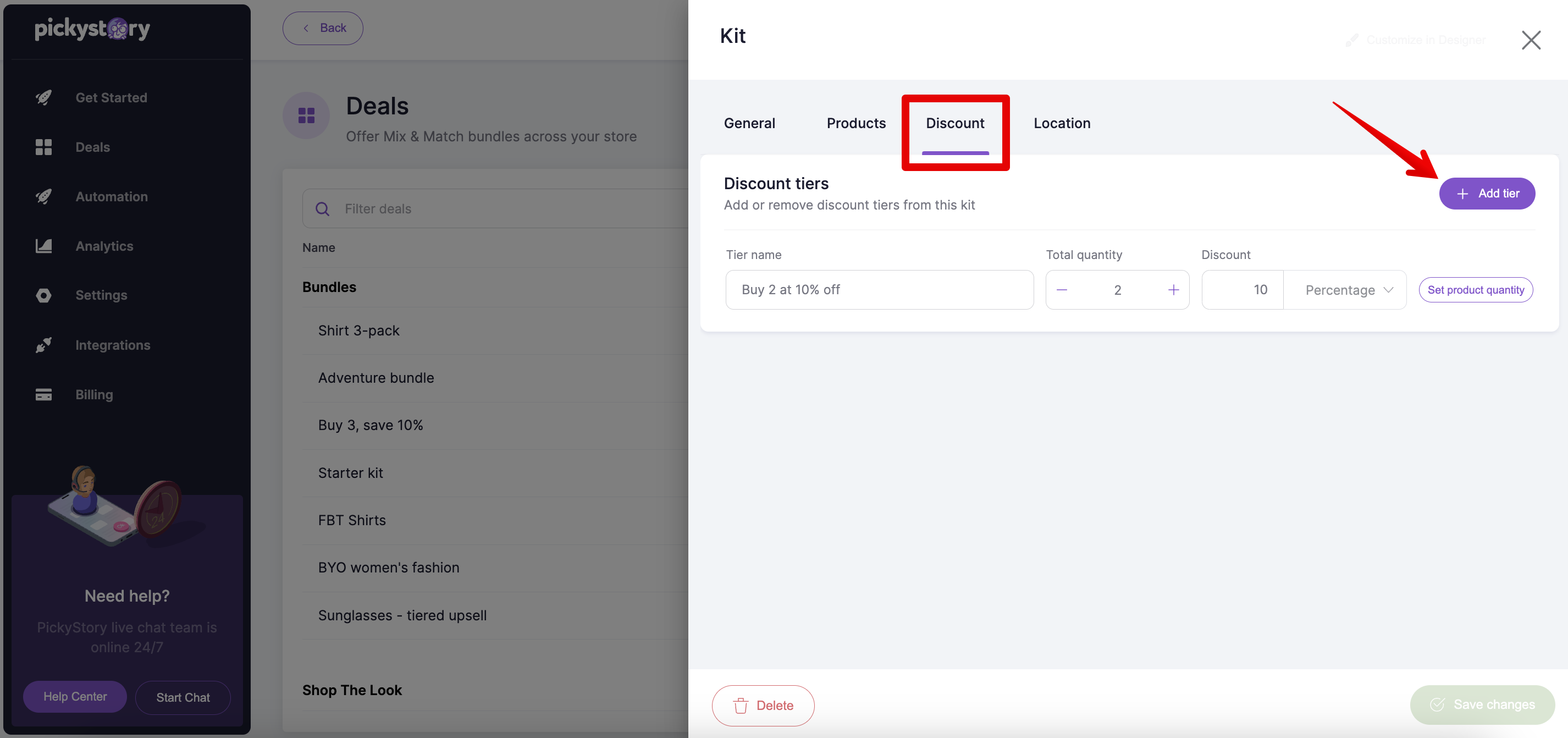 6. Keep adding tiers until you're done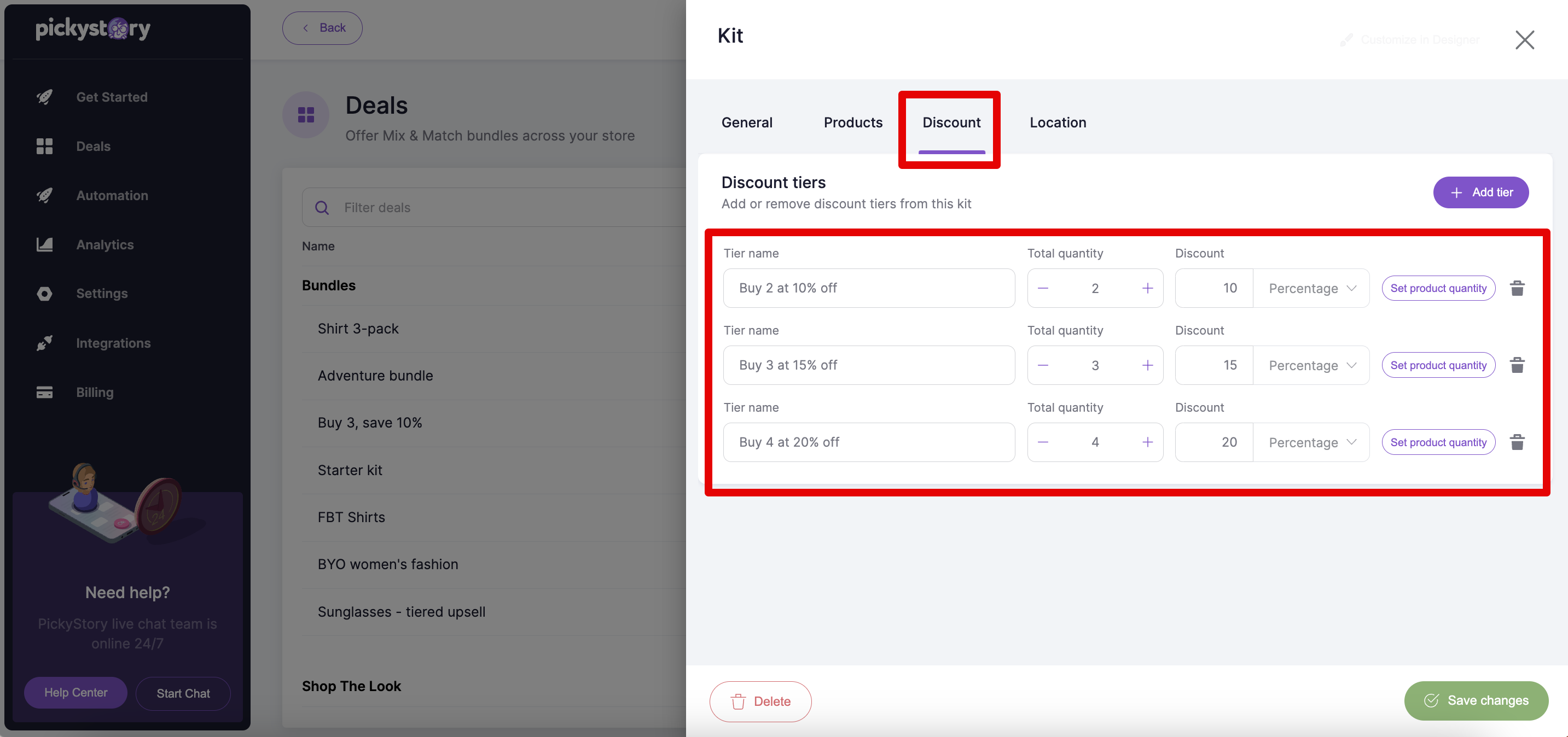 7. In the "Location" section, click on "Use in campaign"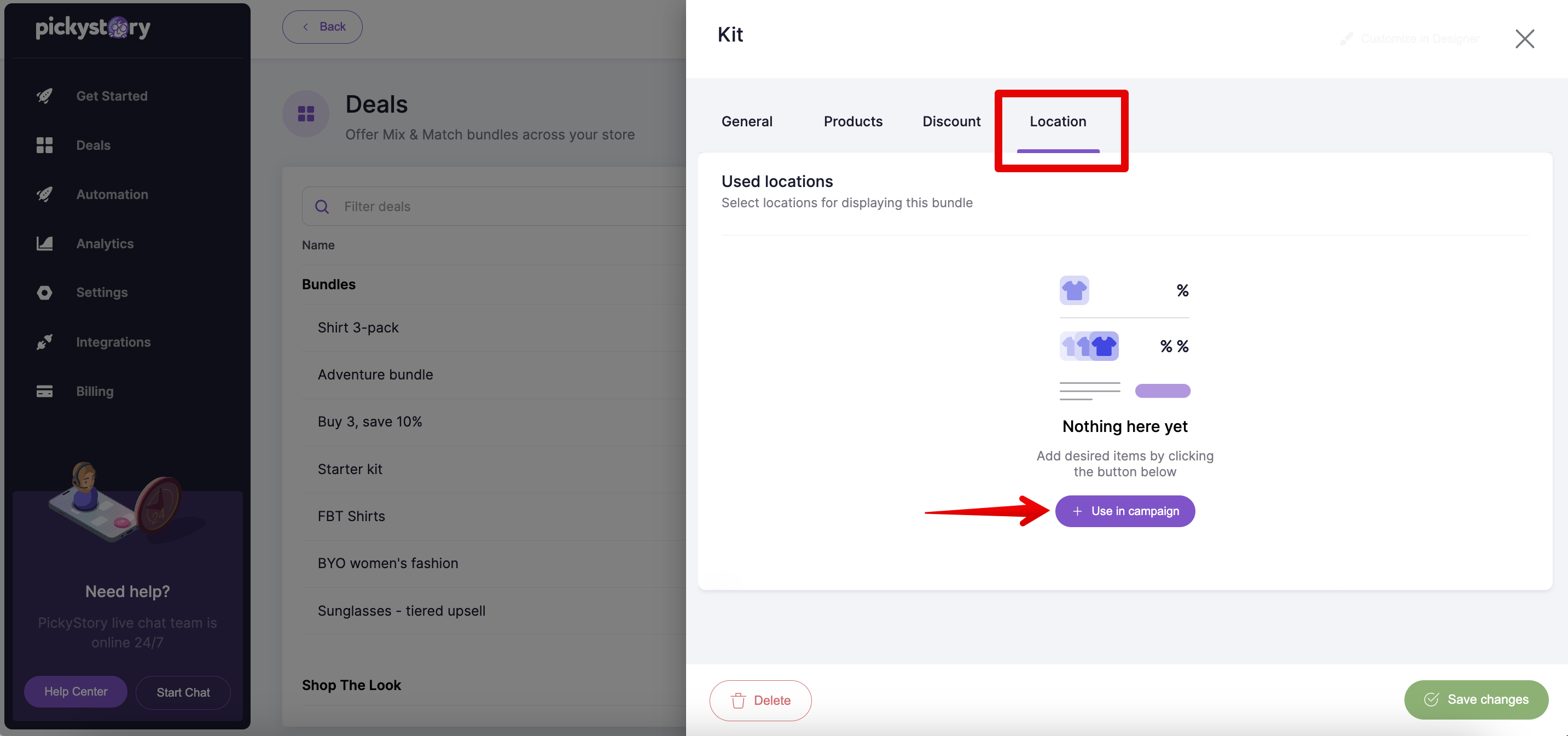 8. Either add your bundle to an existing location, or click on "Add new location"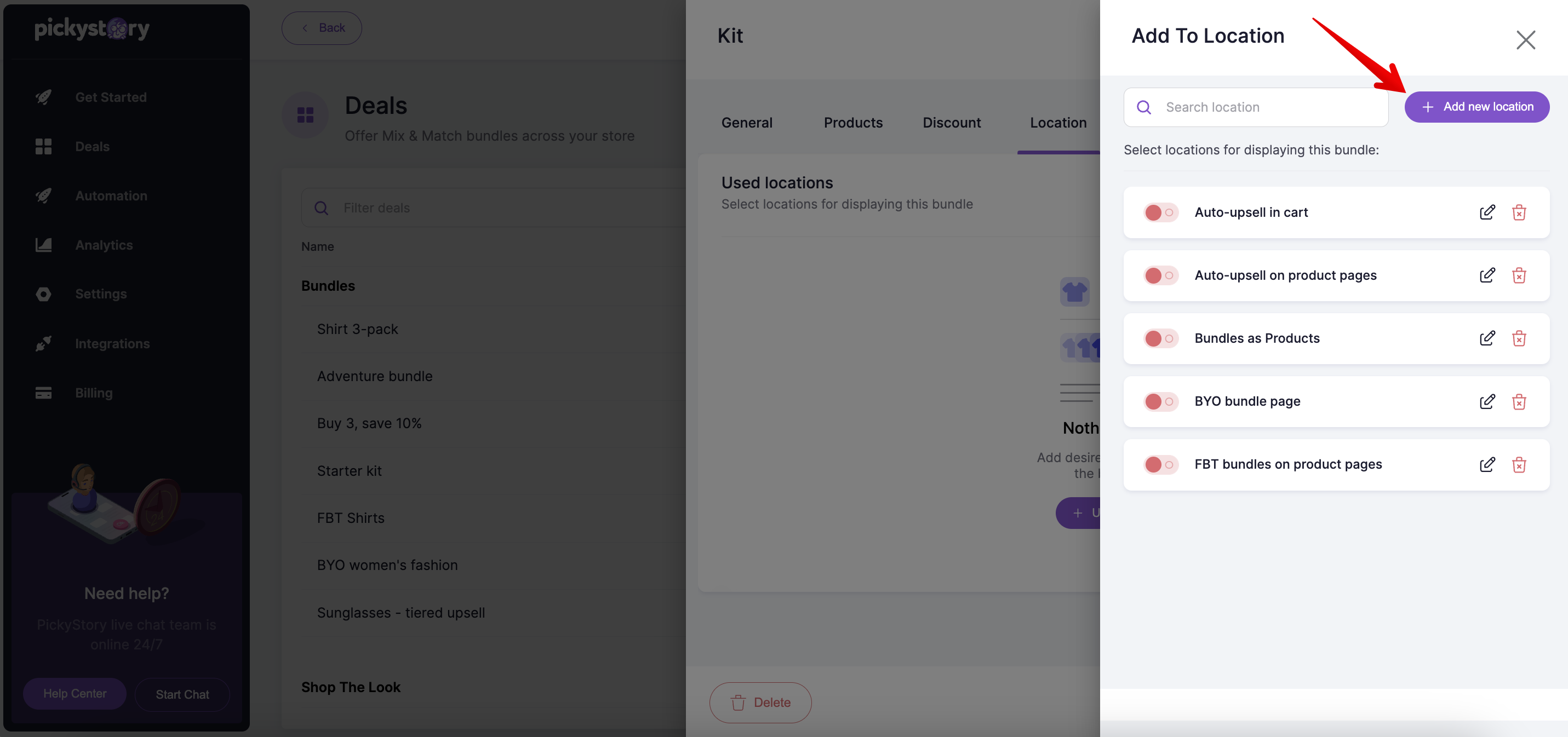 9. Name your location (for your reference), then choose the page type where you wish to display the deal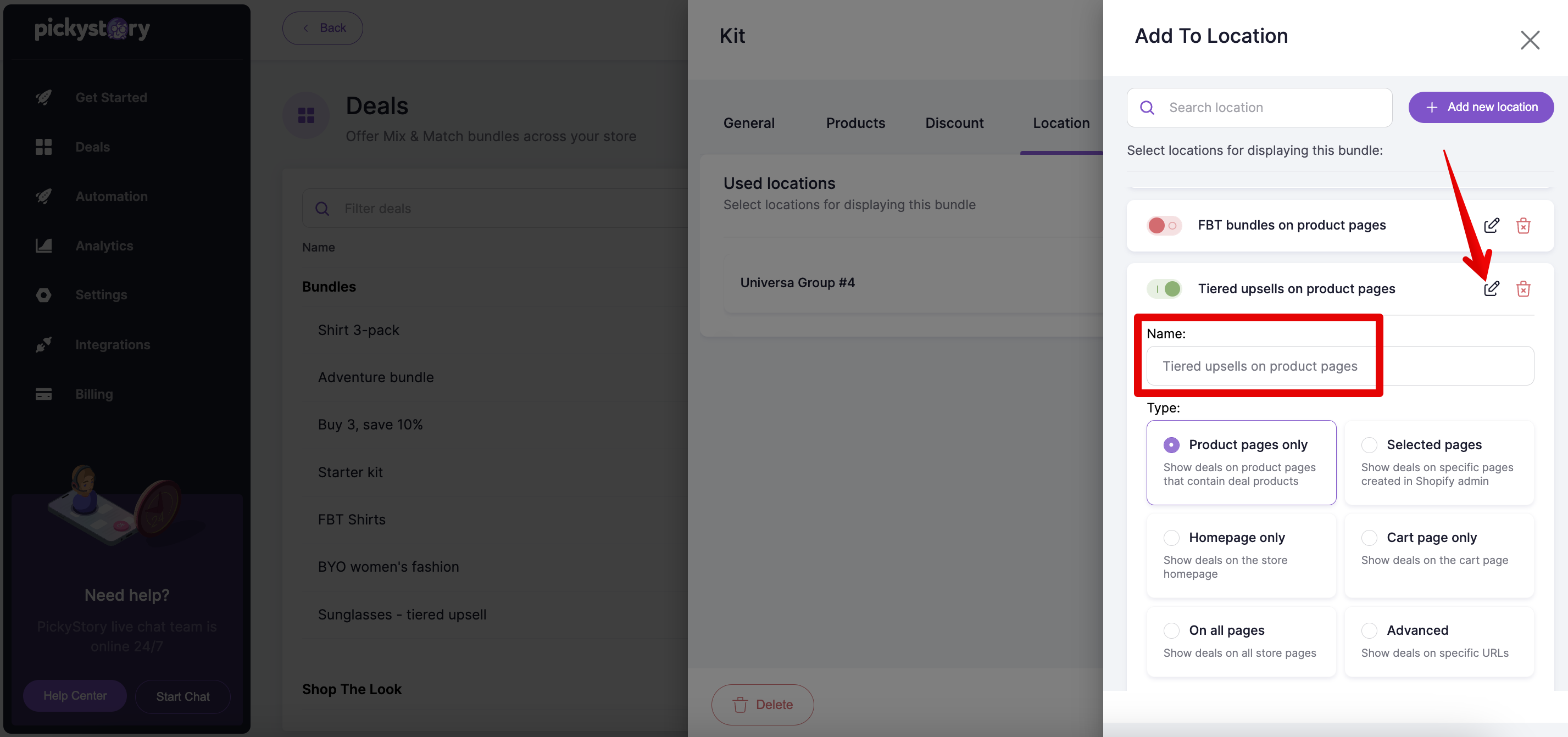 10. Click on "Customize in designer"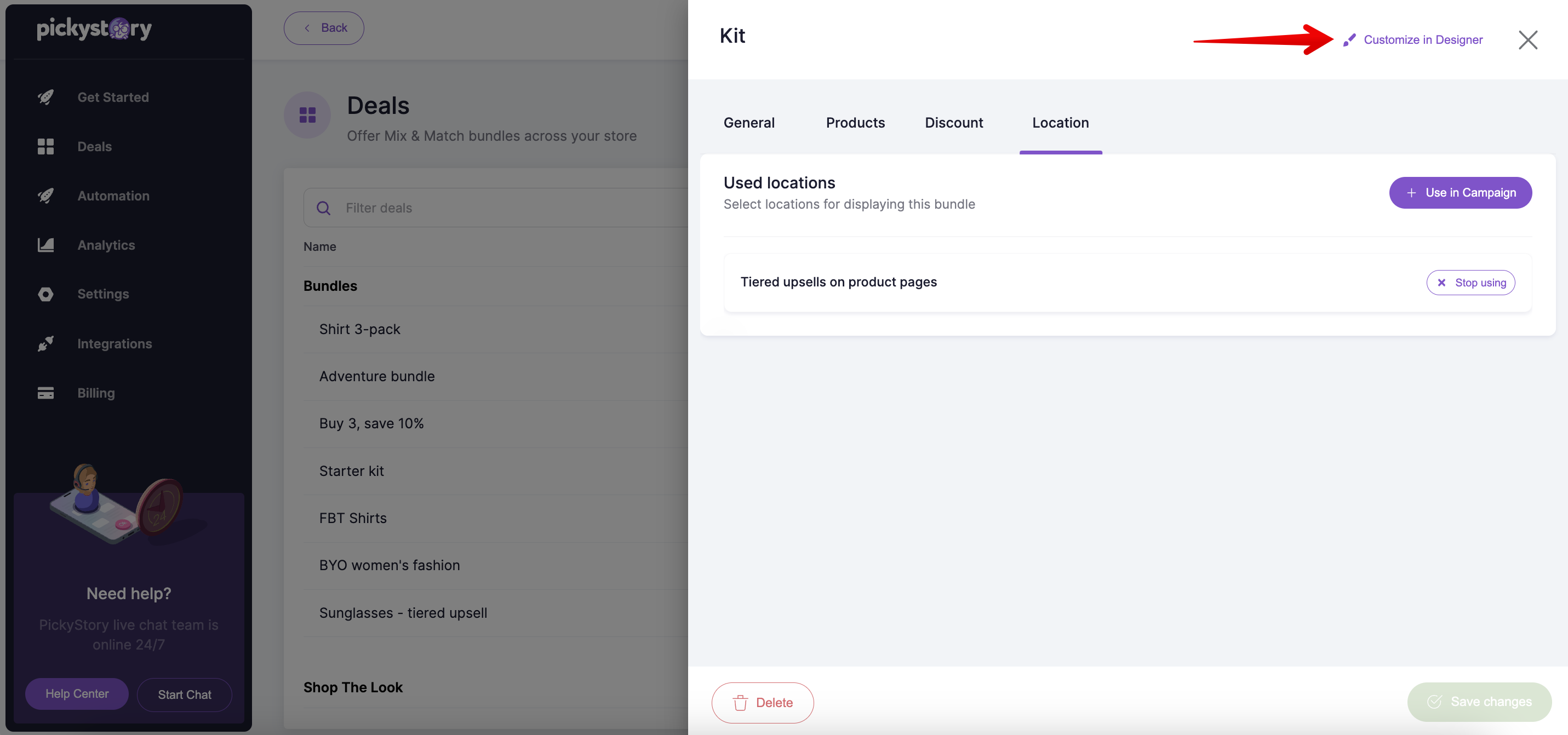 11. Drag and drop your tiered discount deal to the desired part of the page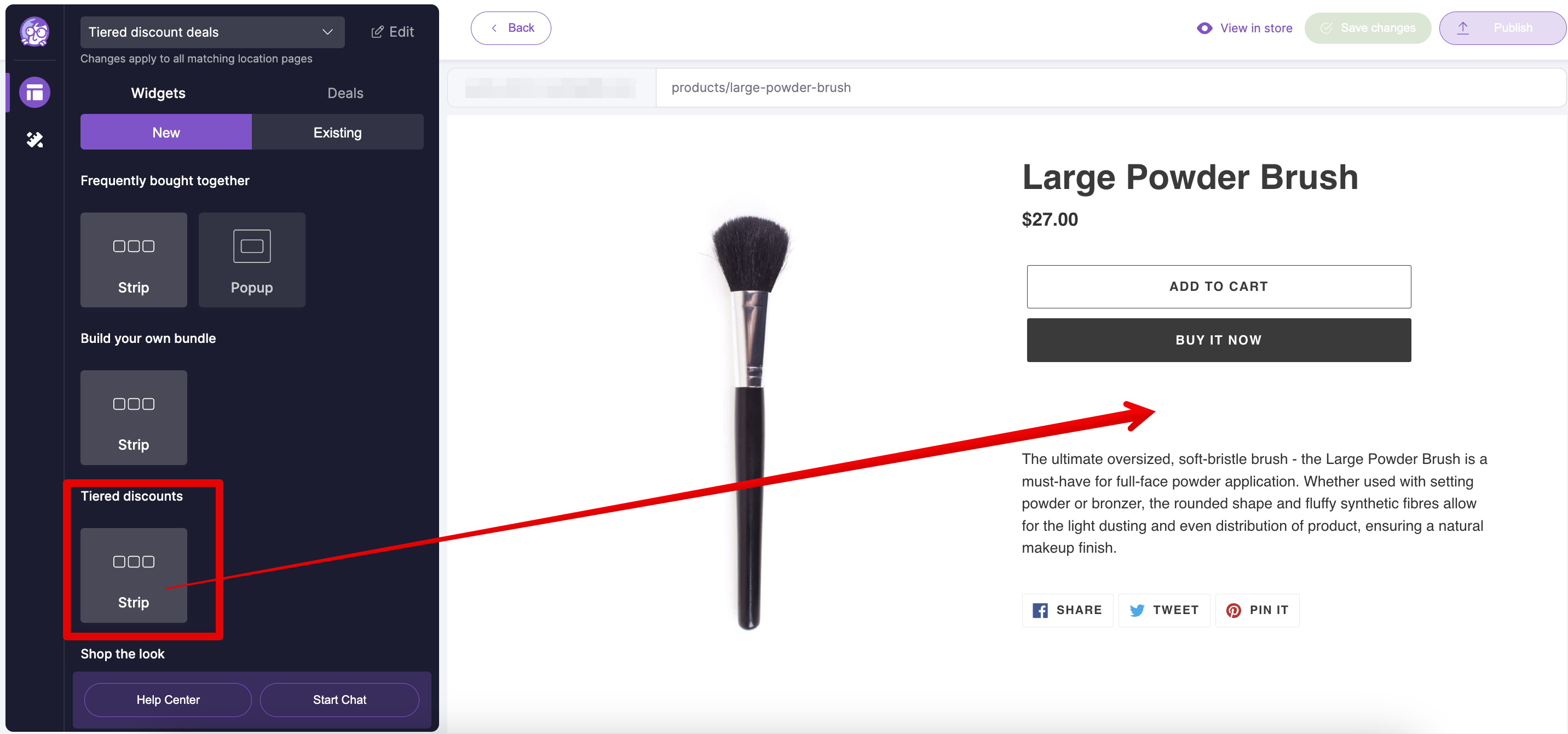 12. Click on the "Customization" icon to customize your deal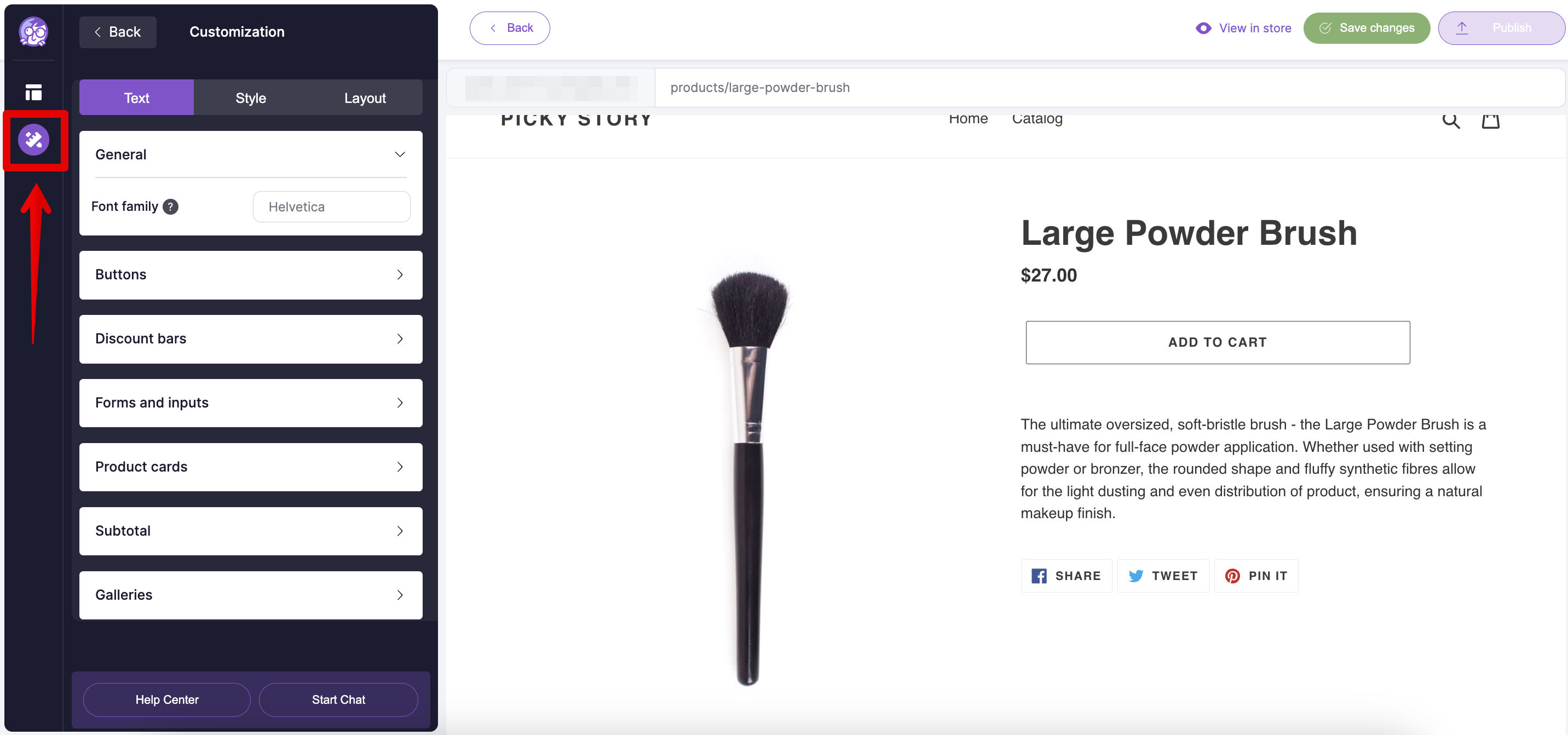 13. Click on "Save changes". Click on "Publish" when you are ready to publish the deal live on your store