Create bundles sold as products and add them to collections
This feature is available to customers who installed the app before November 14th, 2023
Unlike frequently bought together bundles or quantity breaks, which are add-ons made up of separate products that can be purchased individually, "bundles as products" are aggregated into one single product pack. This Shopify product pack is treated as one product in your store (and has its own product page) rather than being an addition to existing products in your store.
How to create a bundle as a product with PickyStory
It takes only a few clicks to create bundles that are sold as single products with PickyStory. Here's how:

1. Go to PickyStory add click on "Add app"

2. Select "Bundles"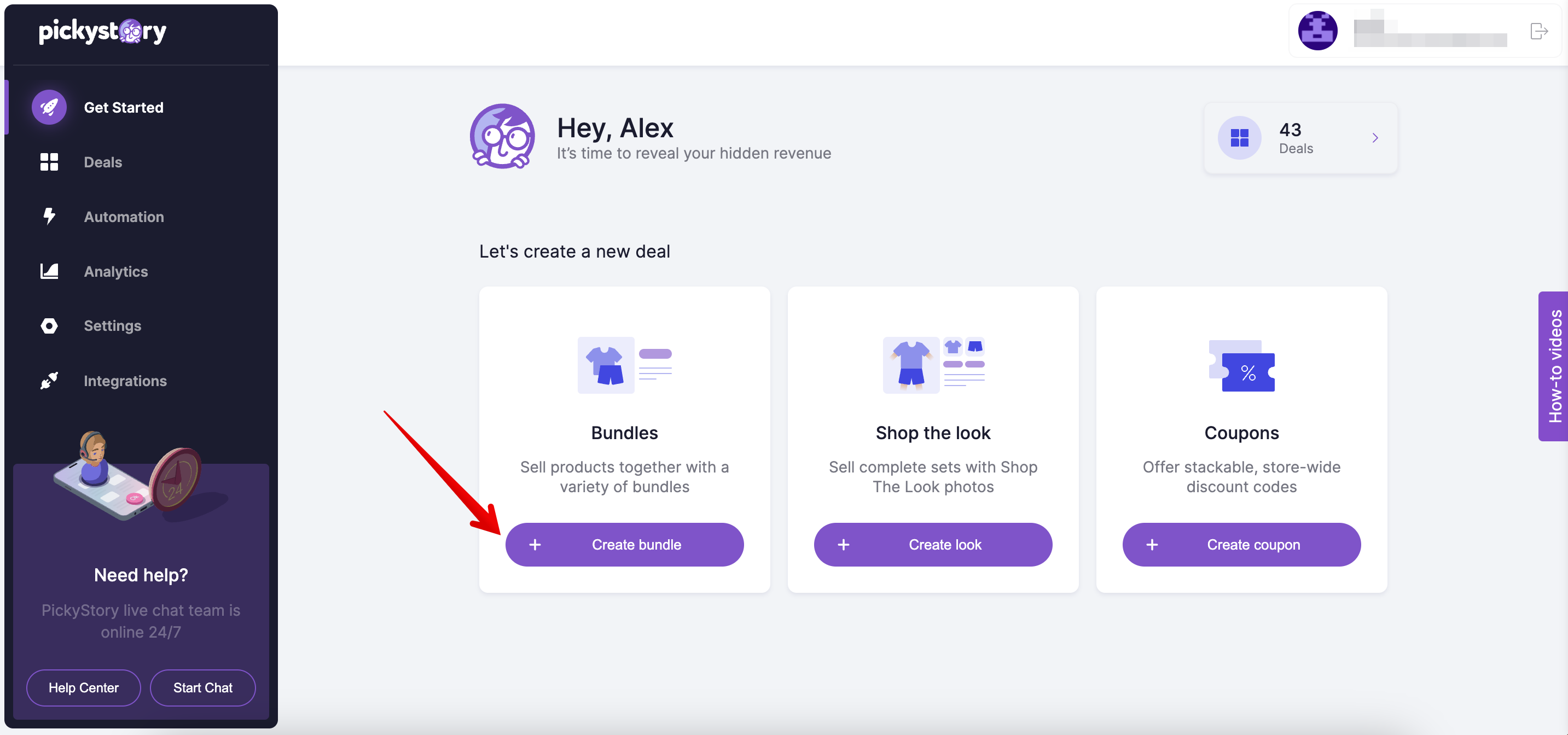 3. Select "Bundle As Product"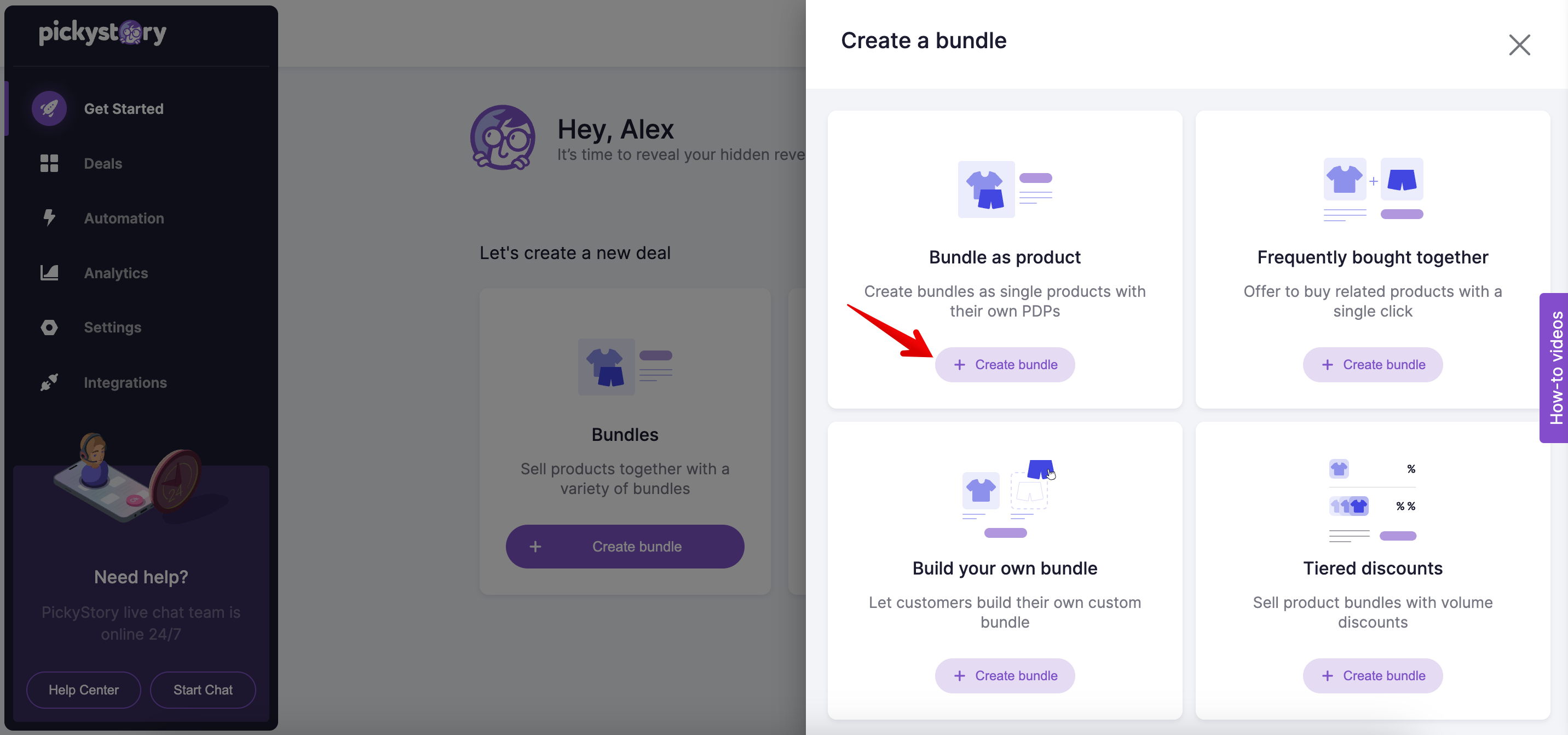 4. In the "General" section, give your bundle a name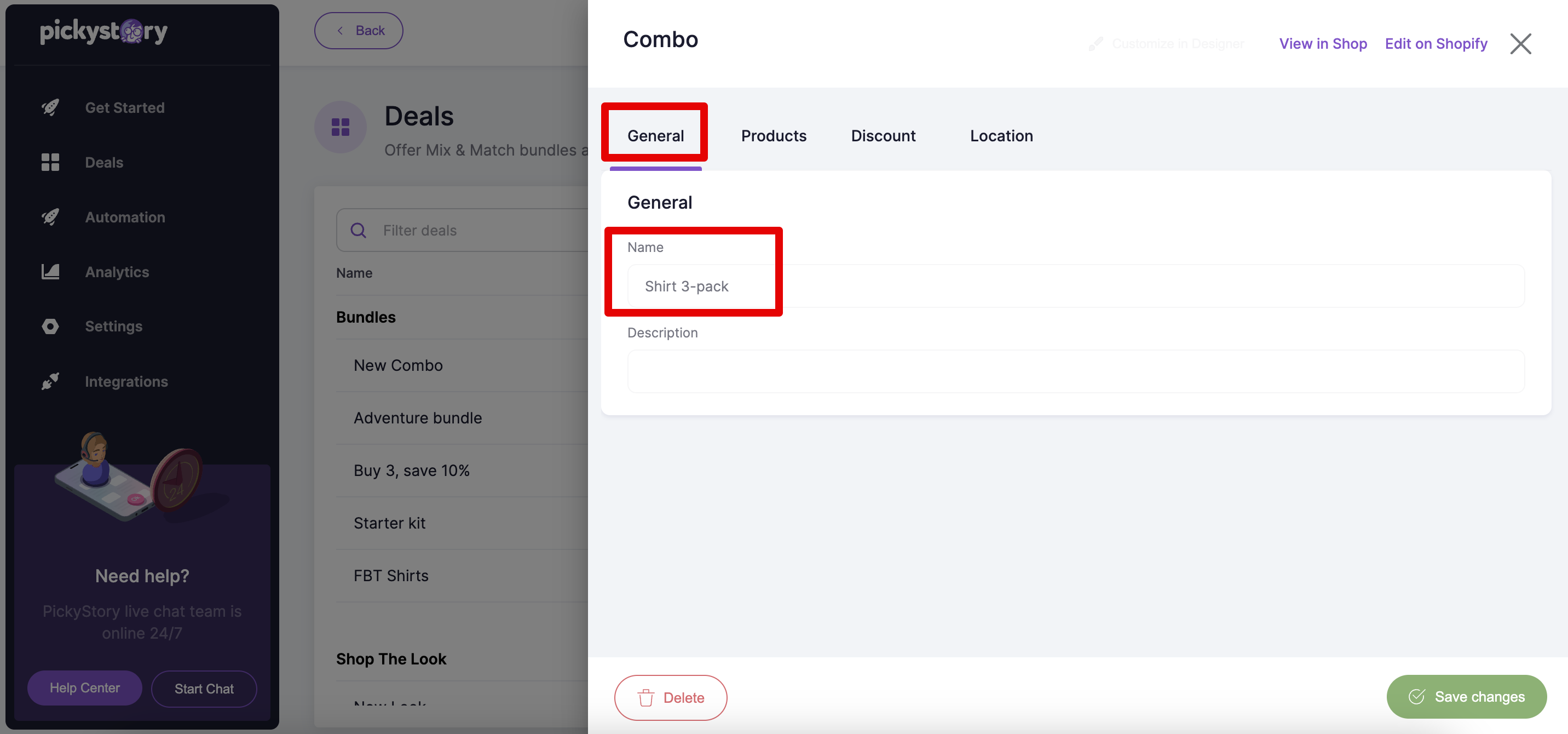 5. In the "Products" section, add products to your bundle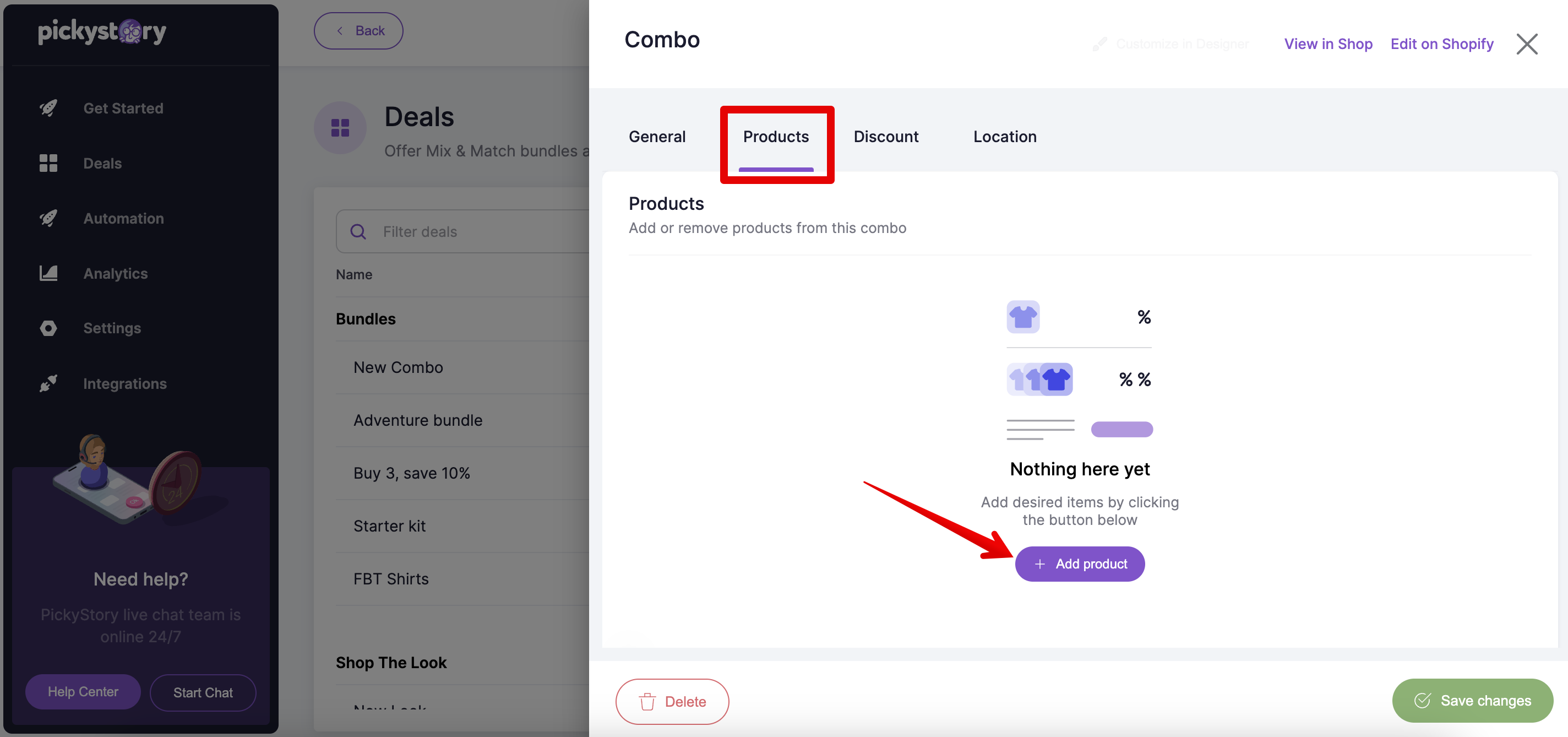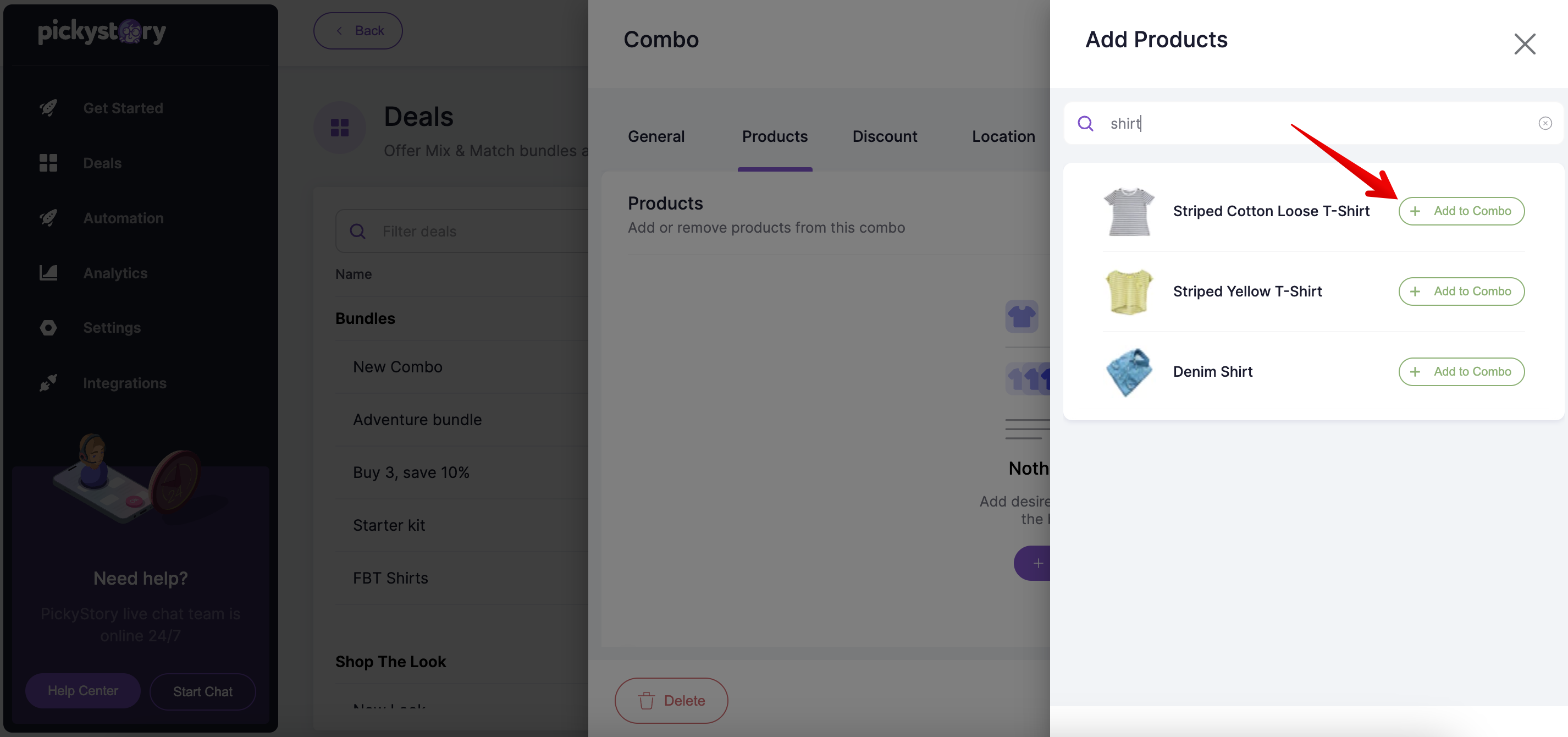 6. In the "Discount" section, choose the type of discount you wish to offer (if any)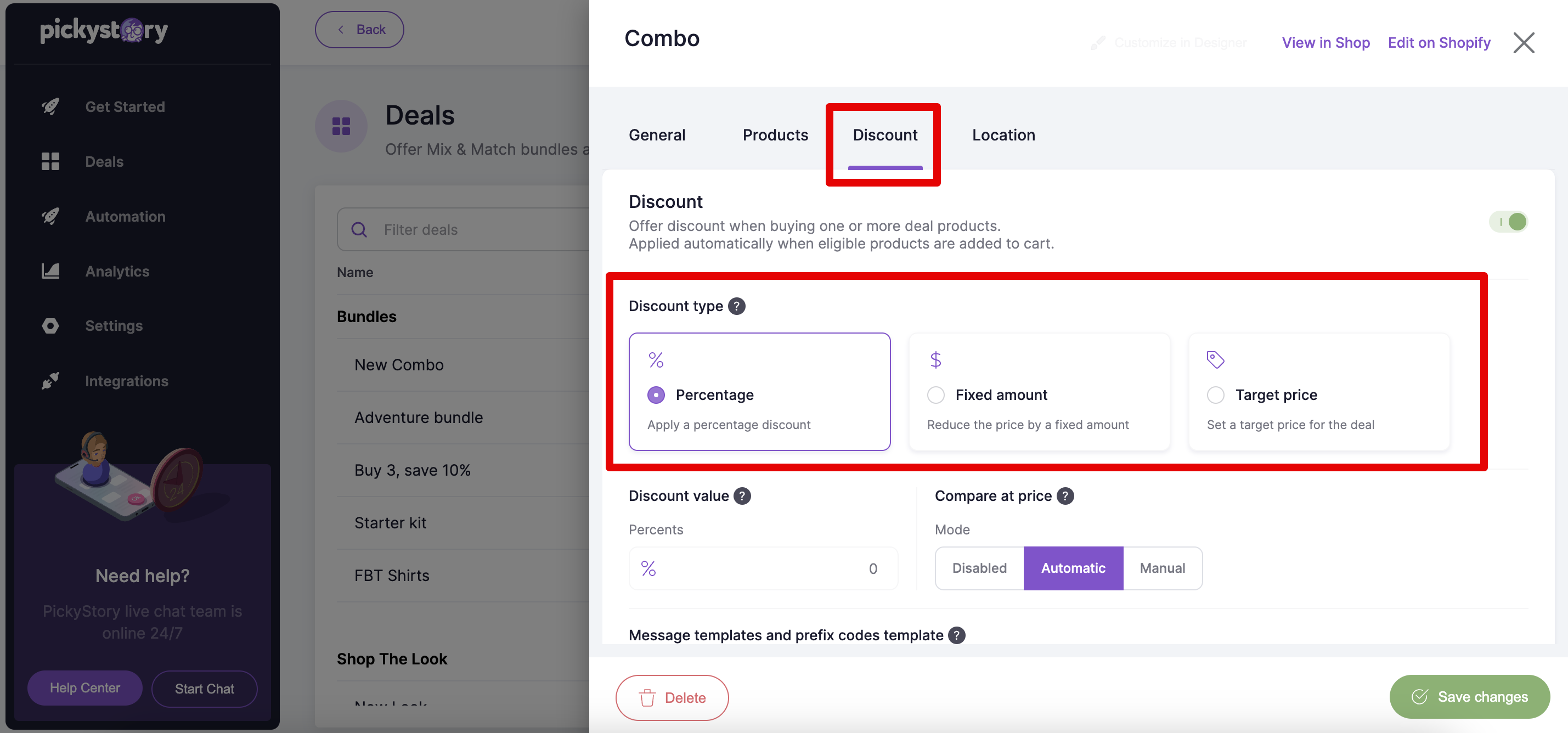 7. Select the discount value, and choose whether you wish to display the compare at price (original, non-sale price)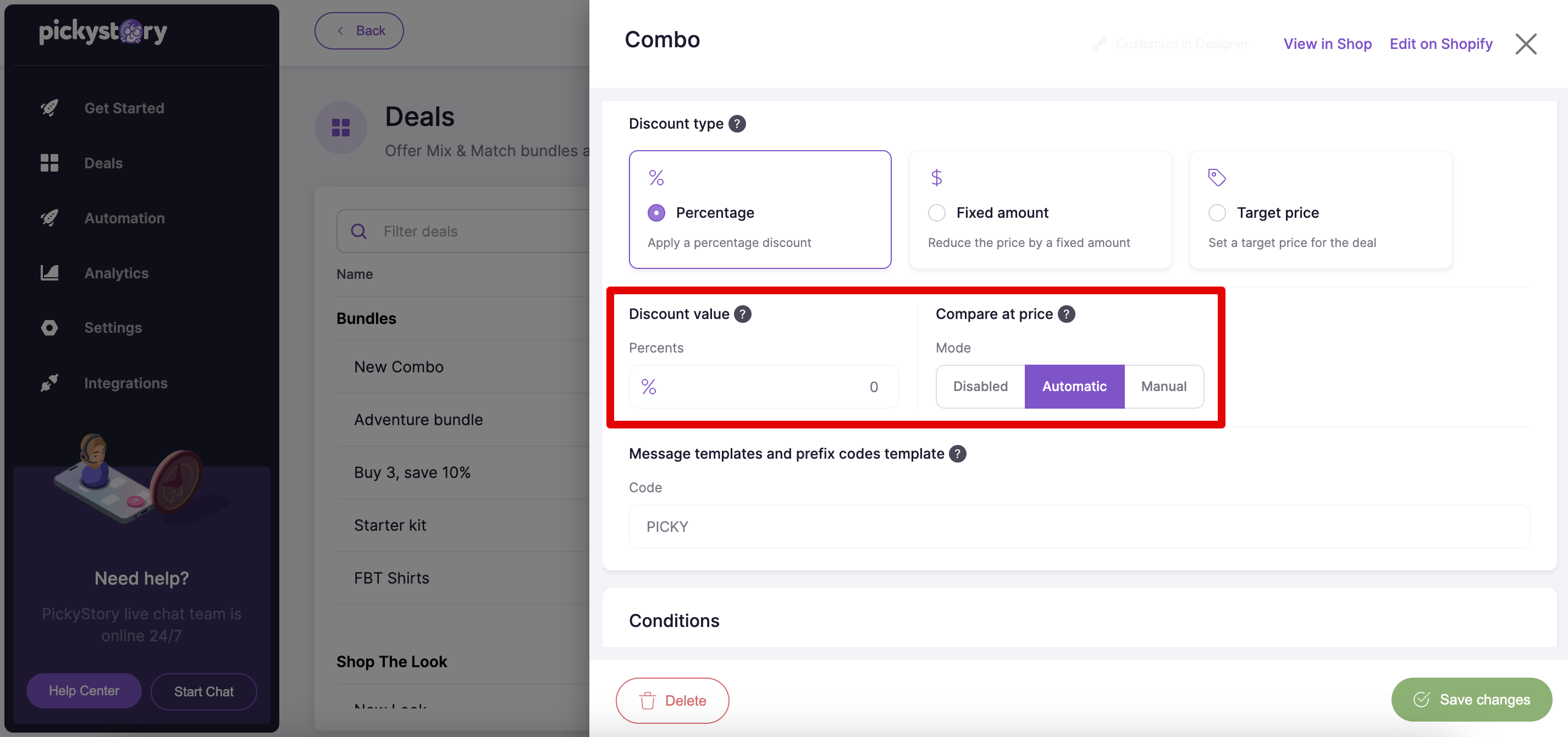 8. In the Max. combo quantity box, add the maximum number of Combos allowed per customer, per order.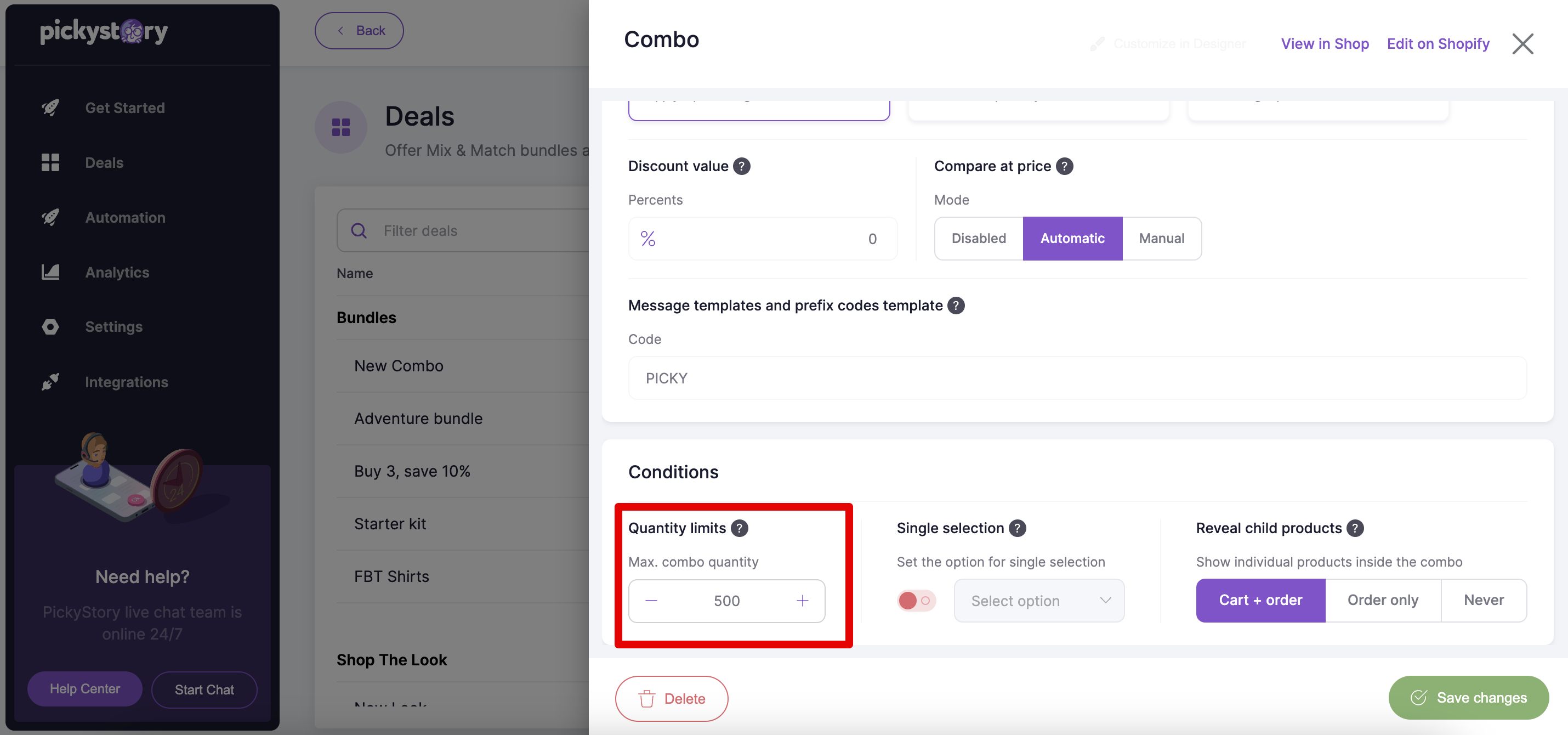 9. Next, choose whether the individual SKUs are displayed as one line item, or several line items. Refer to this guide for further details.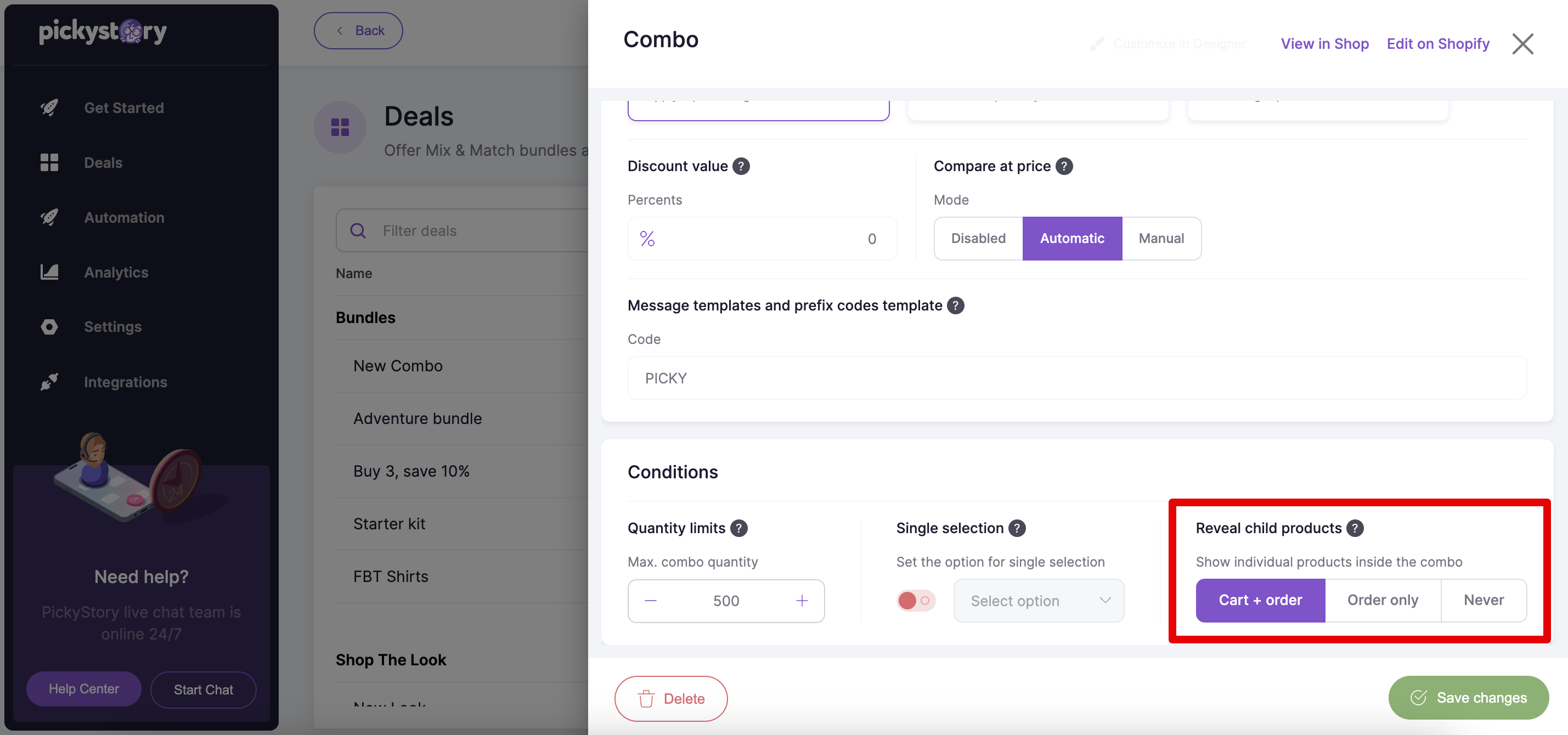 10. In the "Location" section, no action is needed - the bundle will be displayed on its own, automatically created product page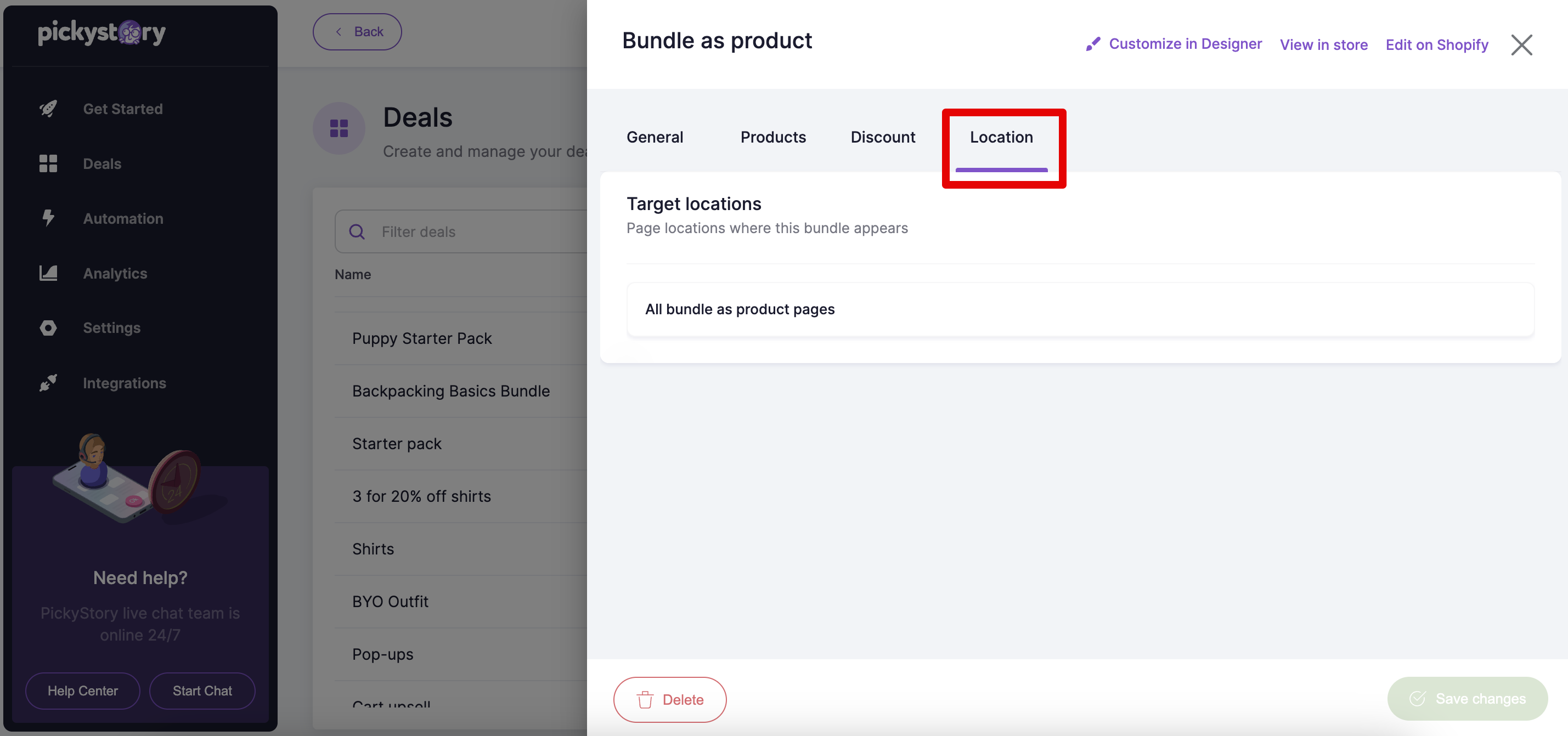 11. Click on "Edit on Shopify" to view the product in your Shopify admin. Here, you can add a product description and images (no SKU is needed, and no prices are required - these are taken from steps 6 and 7 above)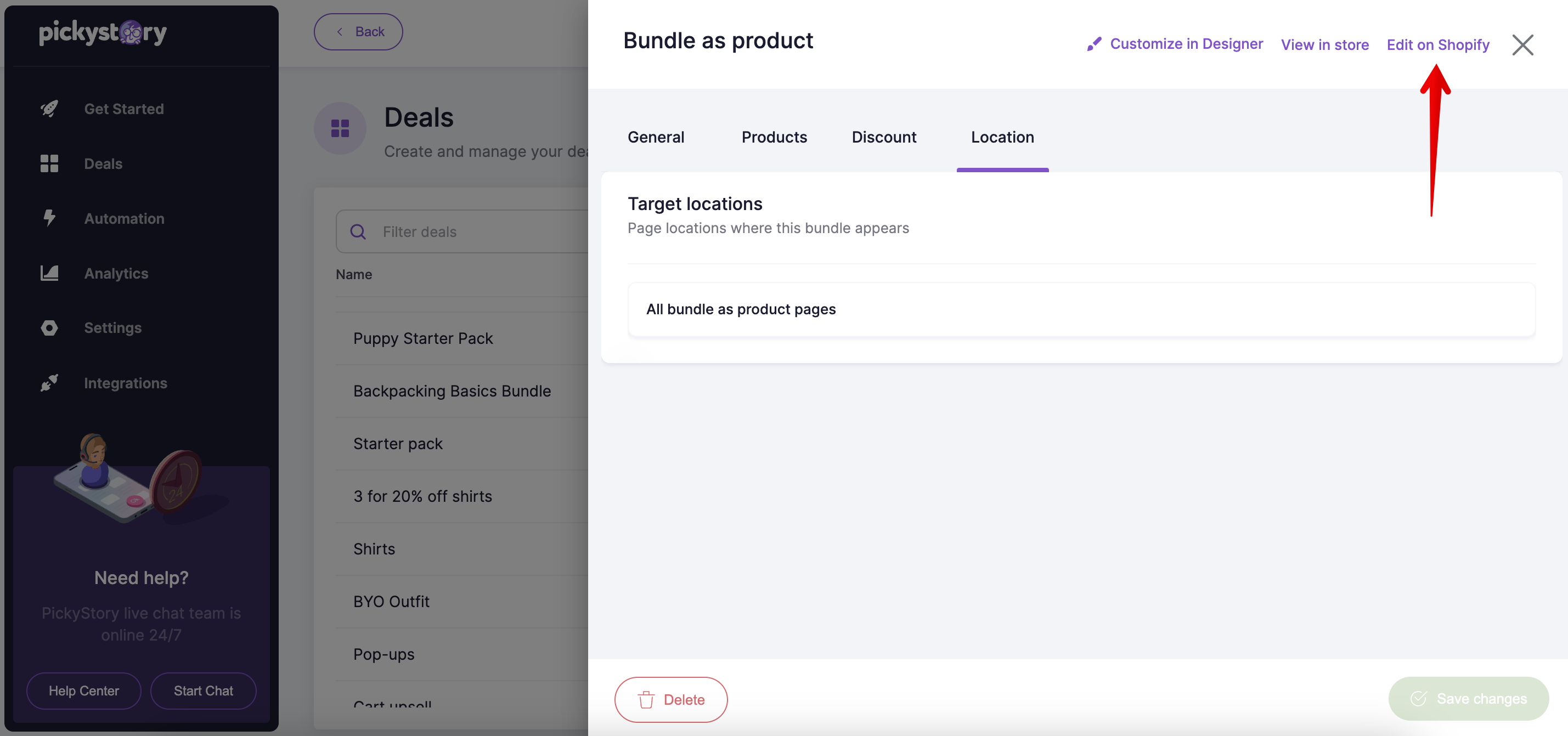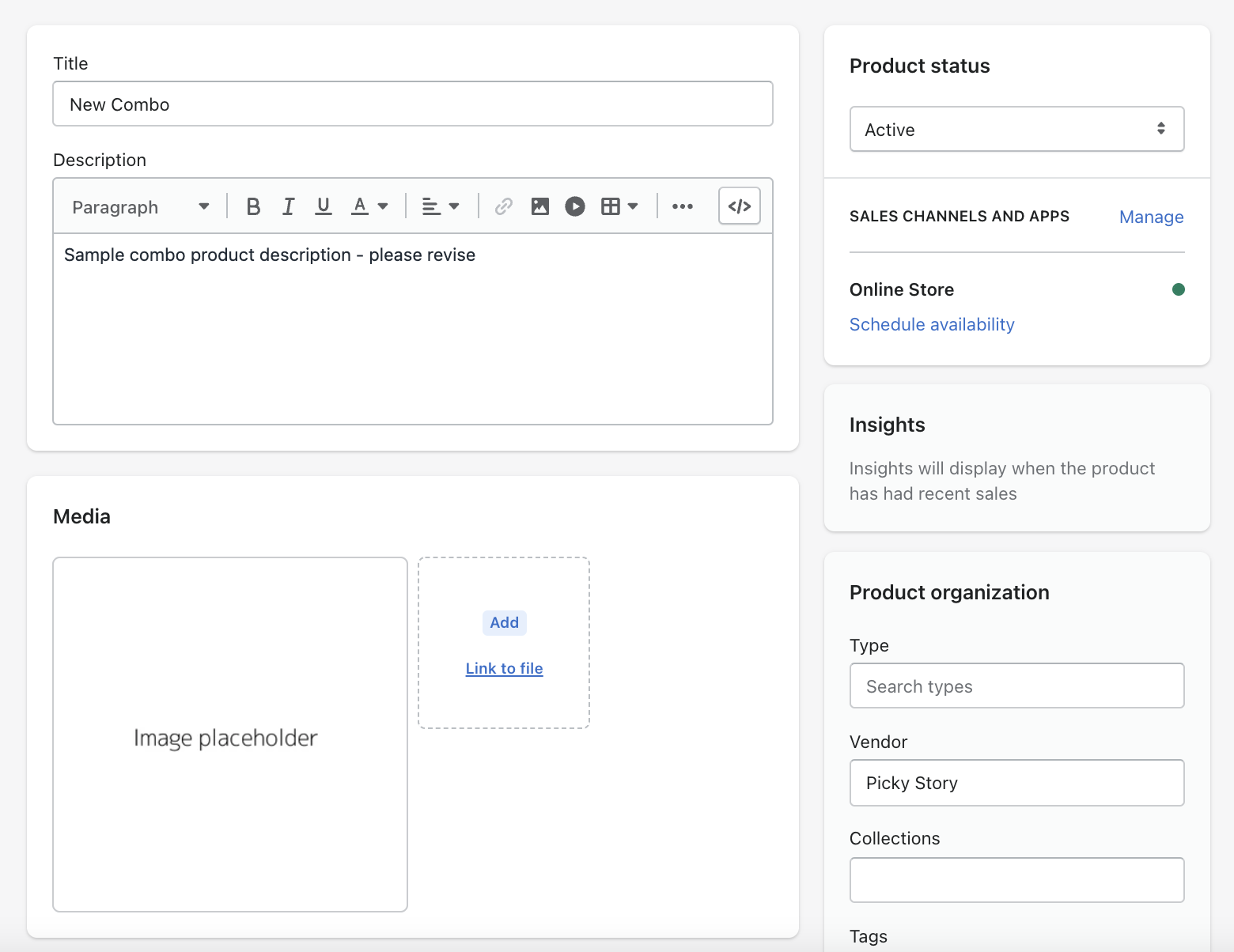 12. Return to the PickyStory app and click on "View in store" to see your Combo in action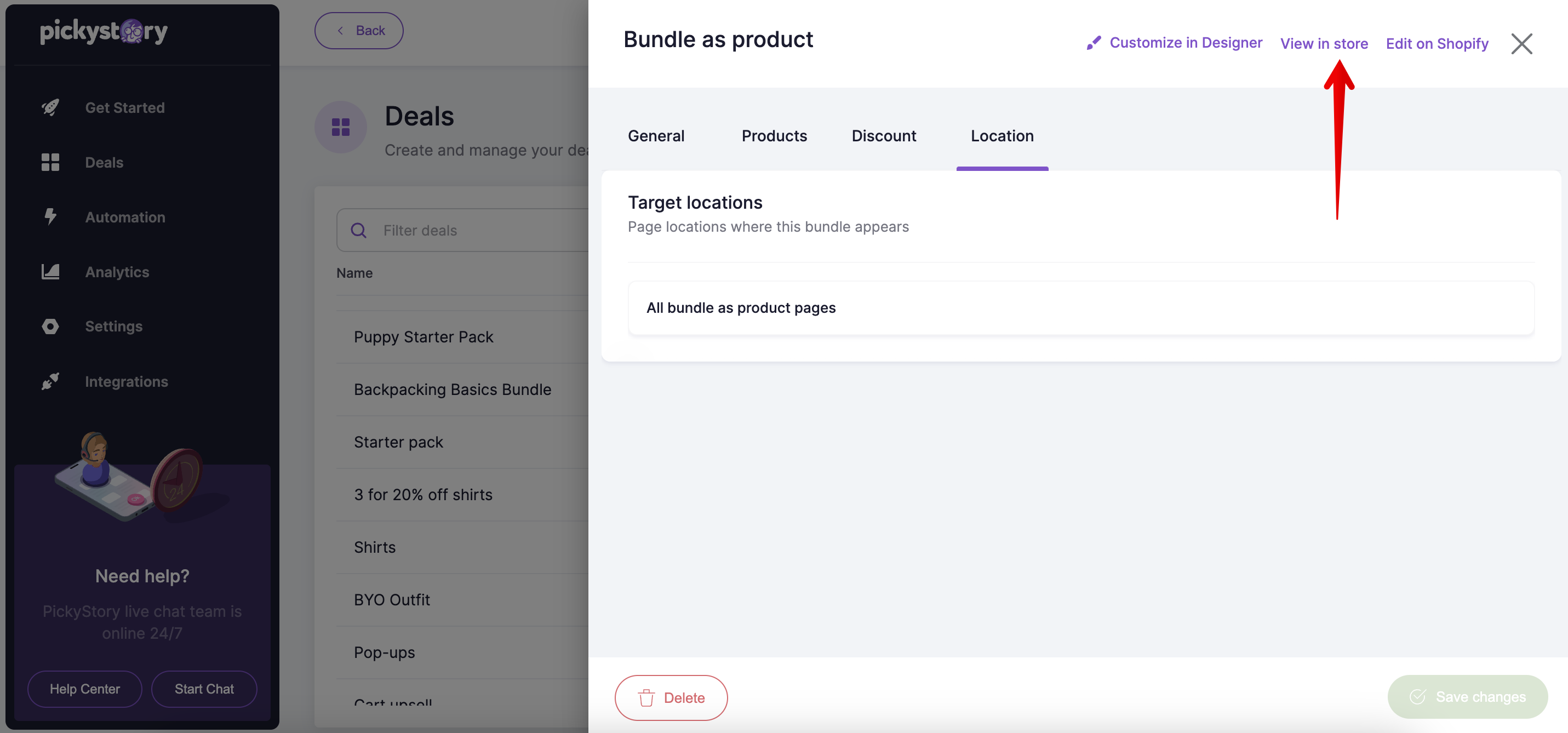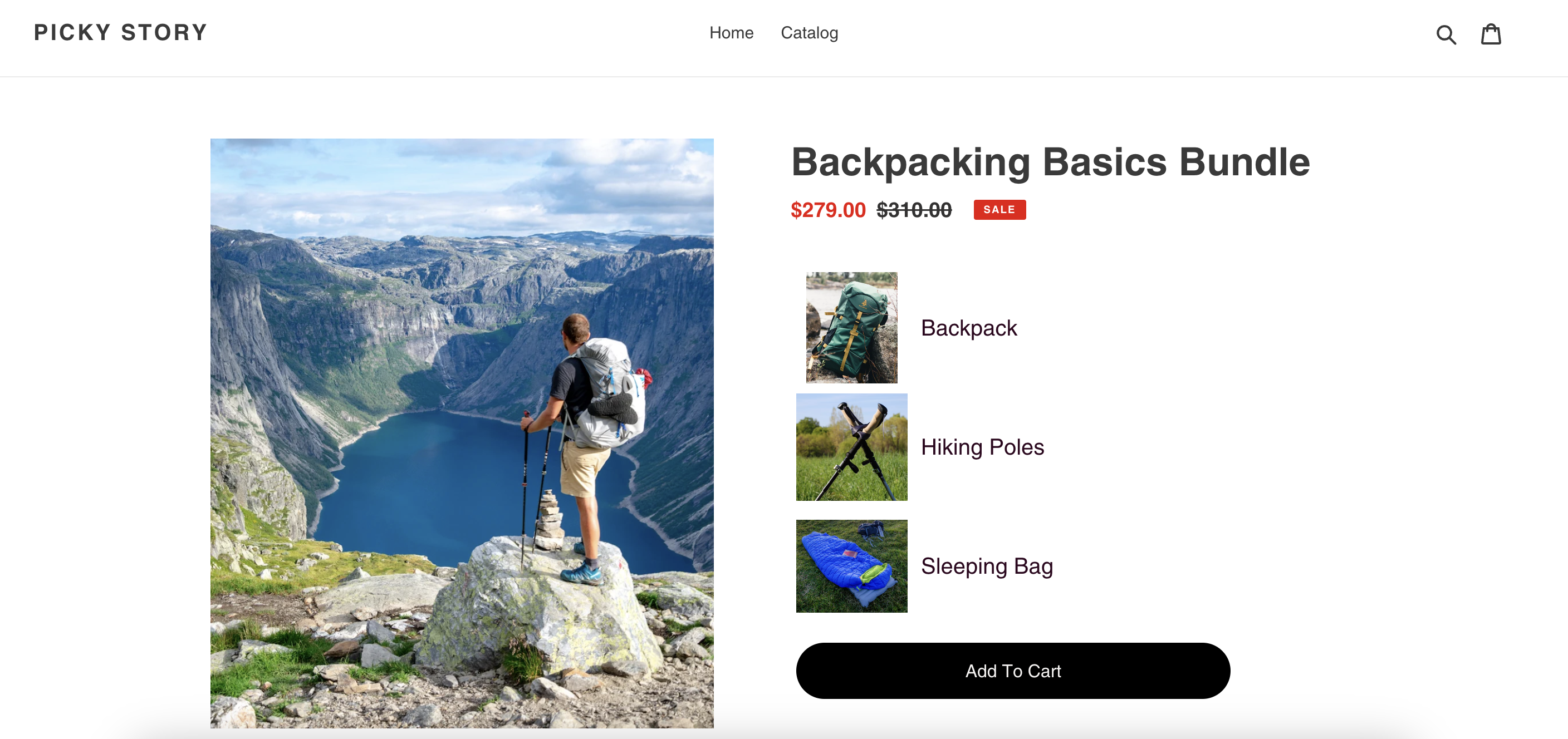 13. To change colors, fonts, etc., click on "Customize in designer"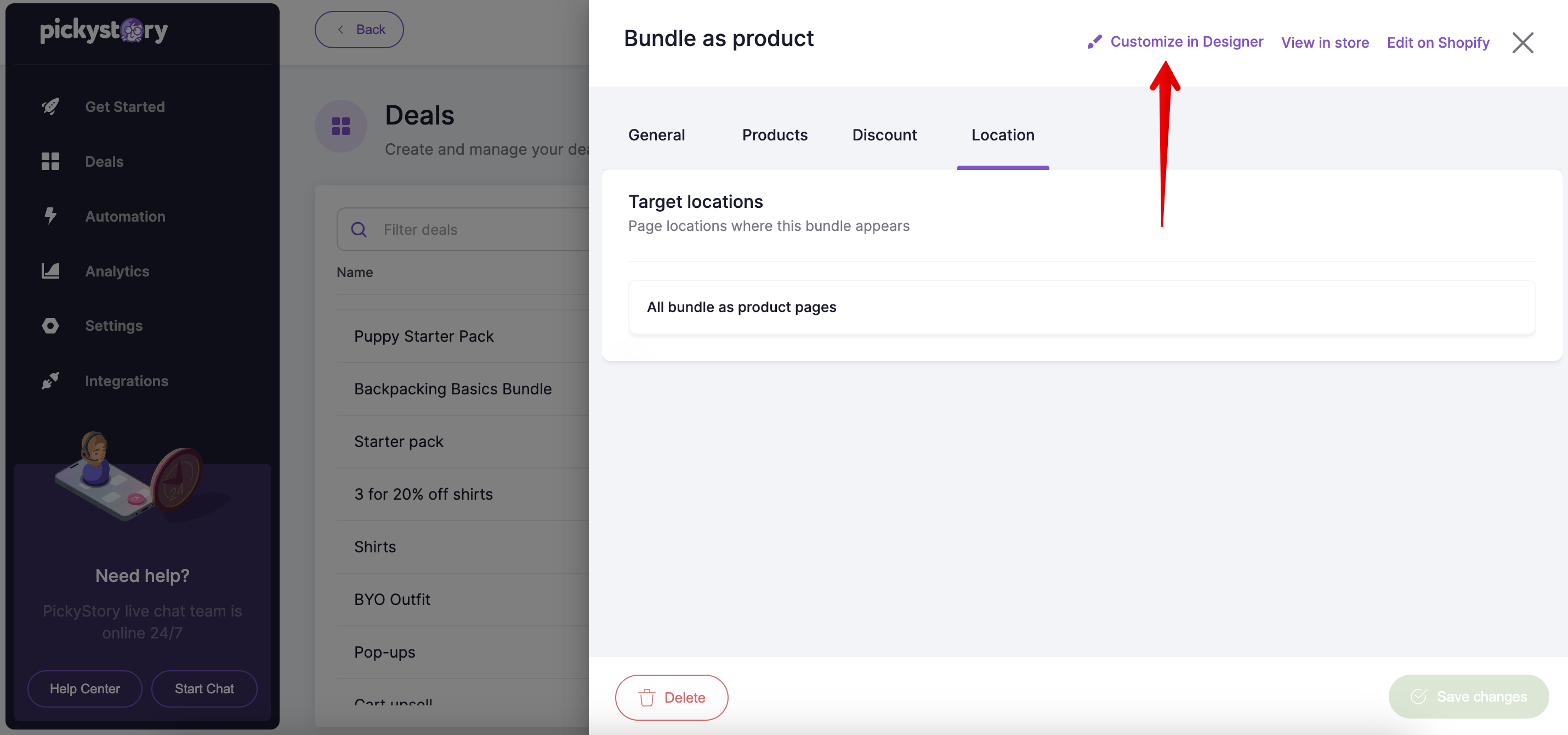 Try PickyStory