Creating combo products (bundle as product) and add them to collections
Unlike product bundles or kits, which are add-ons made up of separate products that can be purchased individually, Shopify combo products are products that are aggregated into one single product pack. This Shopify product pack is treated as one product in your store (and has its own product page) rather than being an addition to existing products in your store.
How to create Shopify combo products with PickyStory
It takes only a few clicks to create Shopify combo products with PickyStory. Here's how:

1. Go to PickyStory add click on "Add app"

2. Navigate to Deals and click on "Create Deal Group"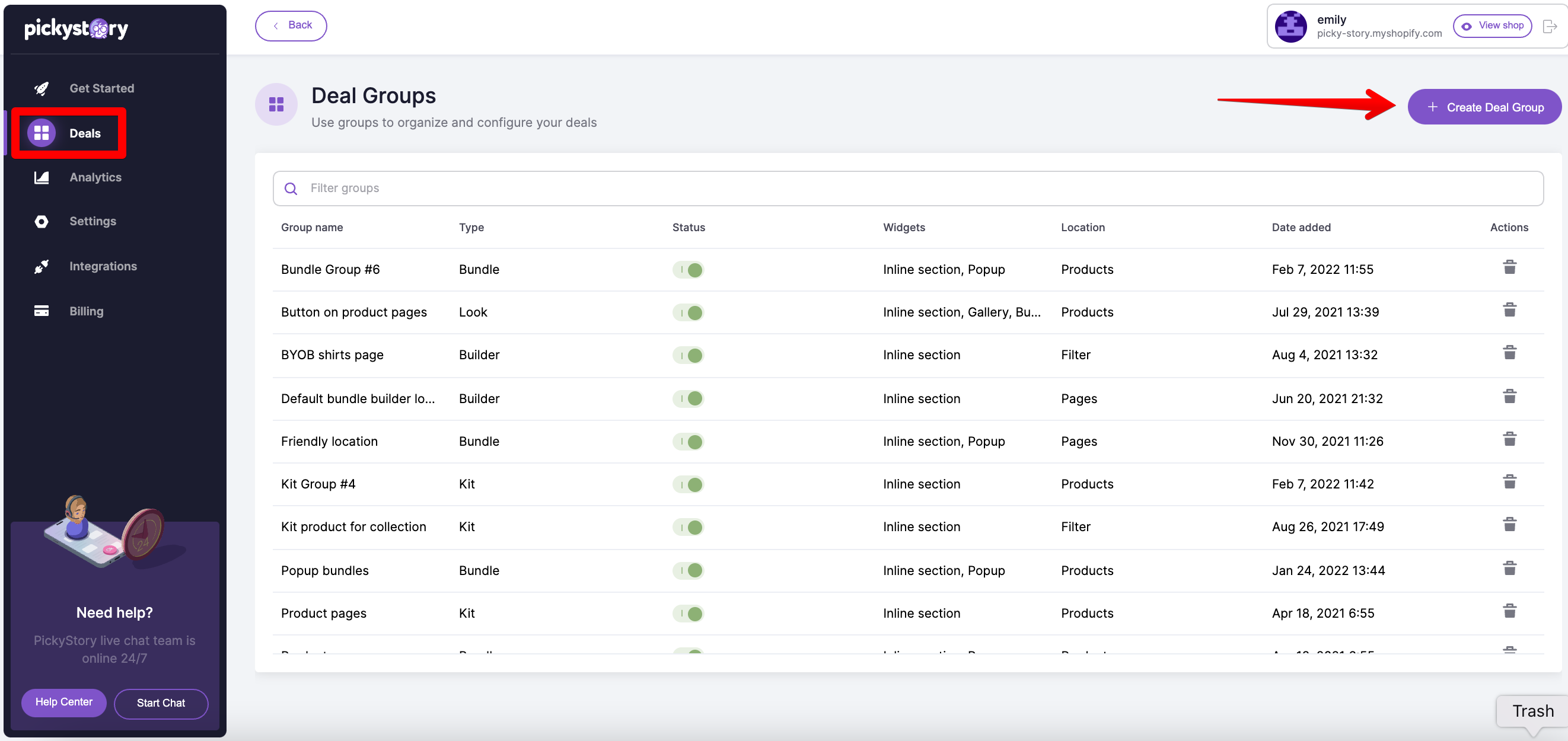 3. Select "Combo Products"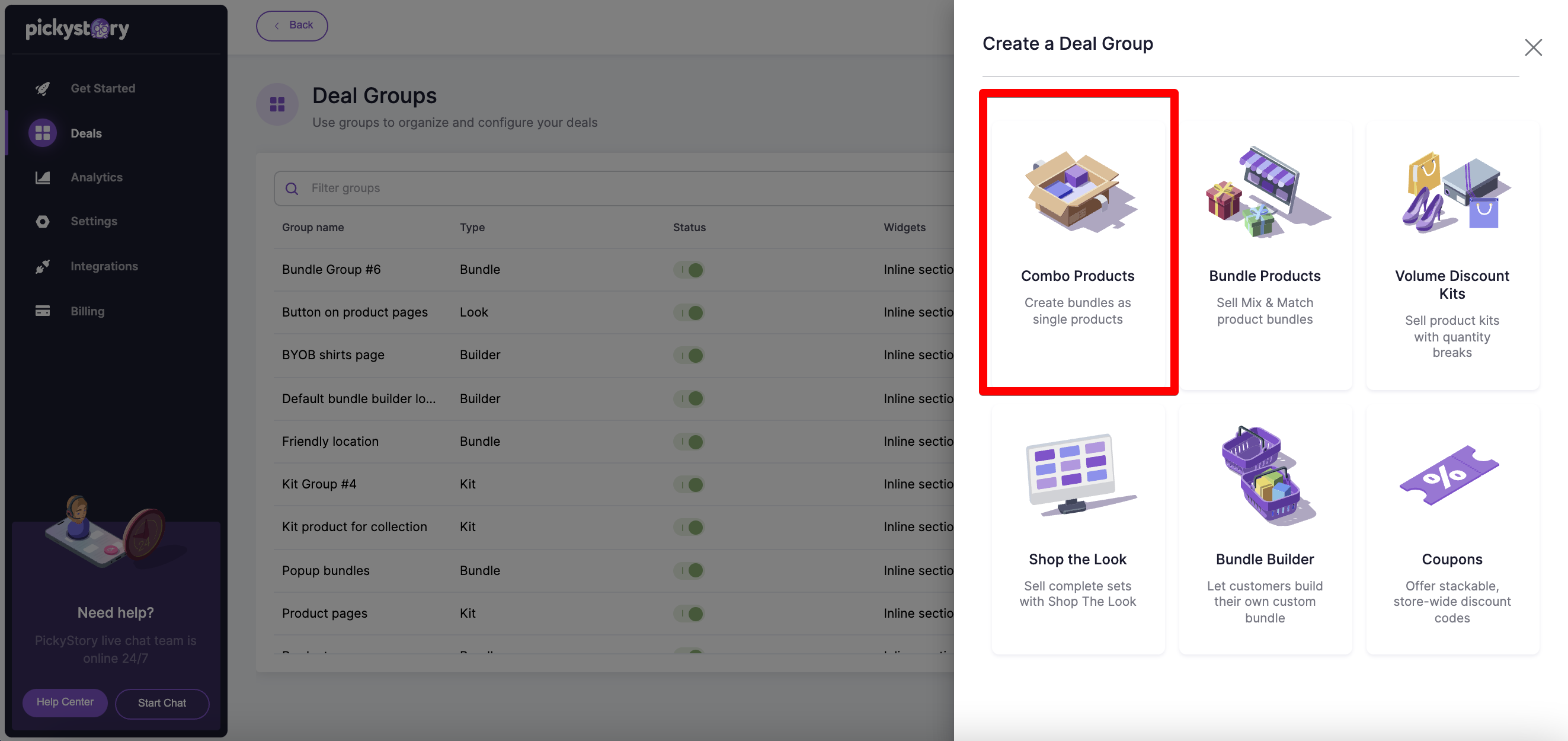 4. Name your Combo Group - this name will apply to all the Combo Products you create that are part of this group, not one specific Combo Product. Click on the "Add Combo" button to add a Combo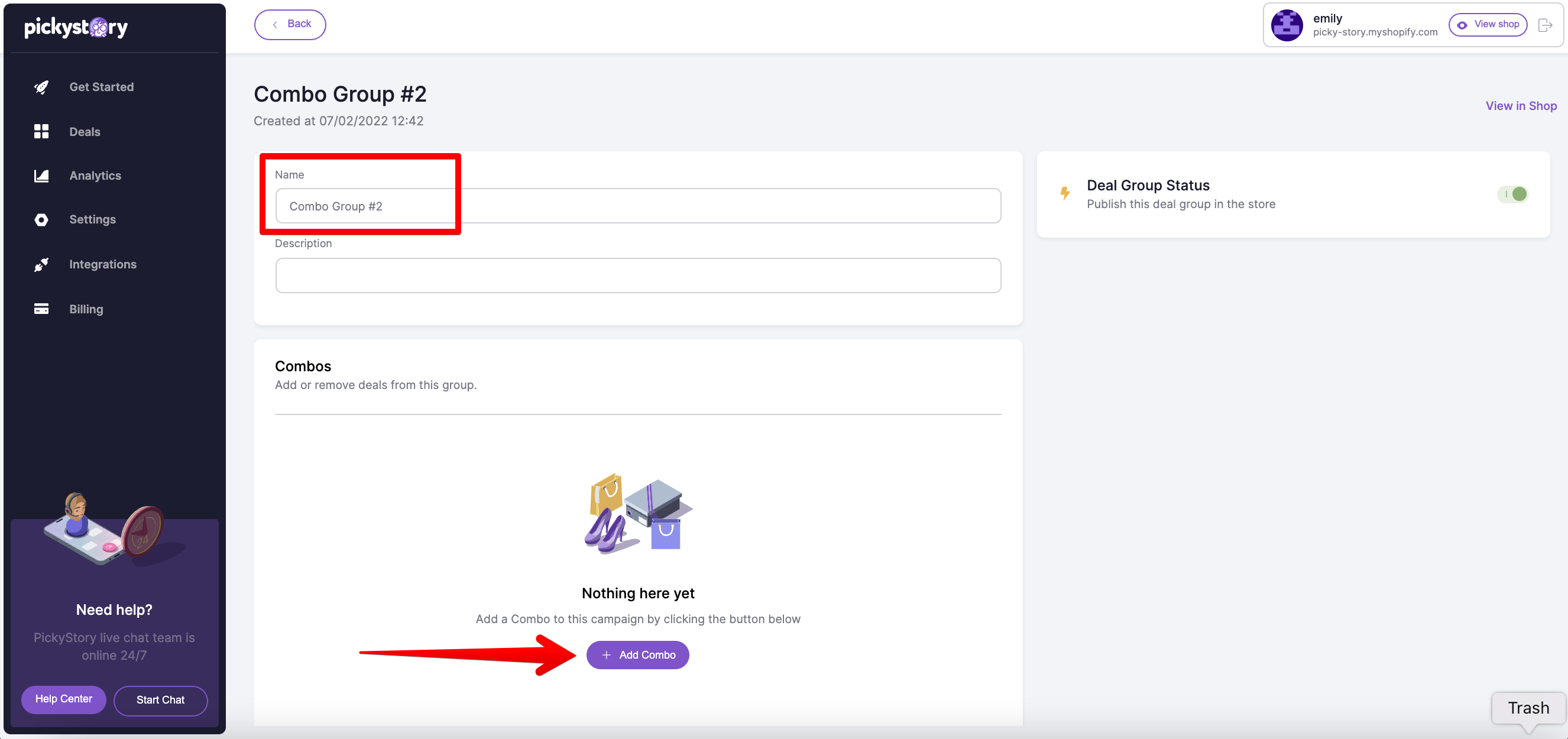 5. Click on the "Create Combo" button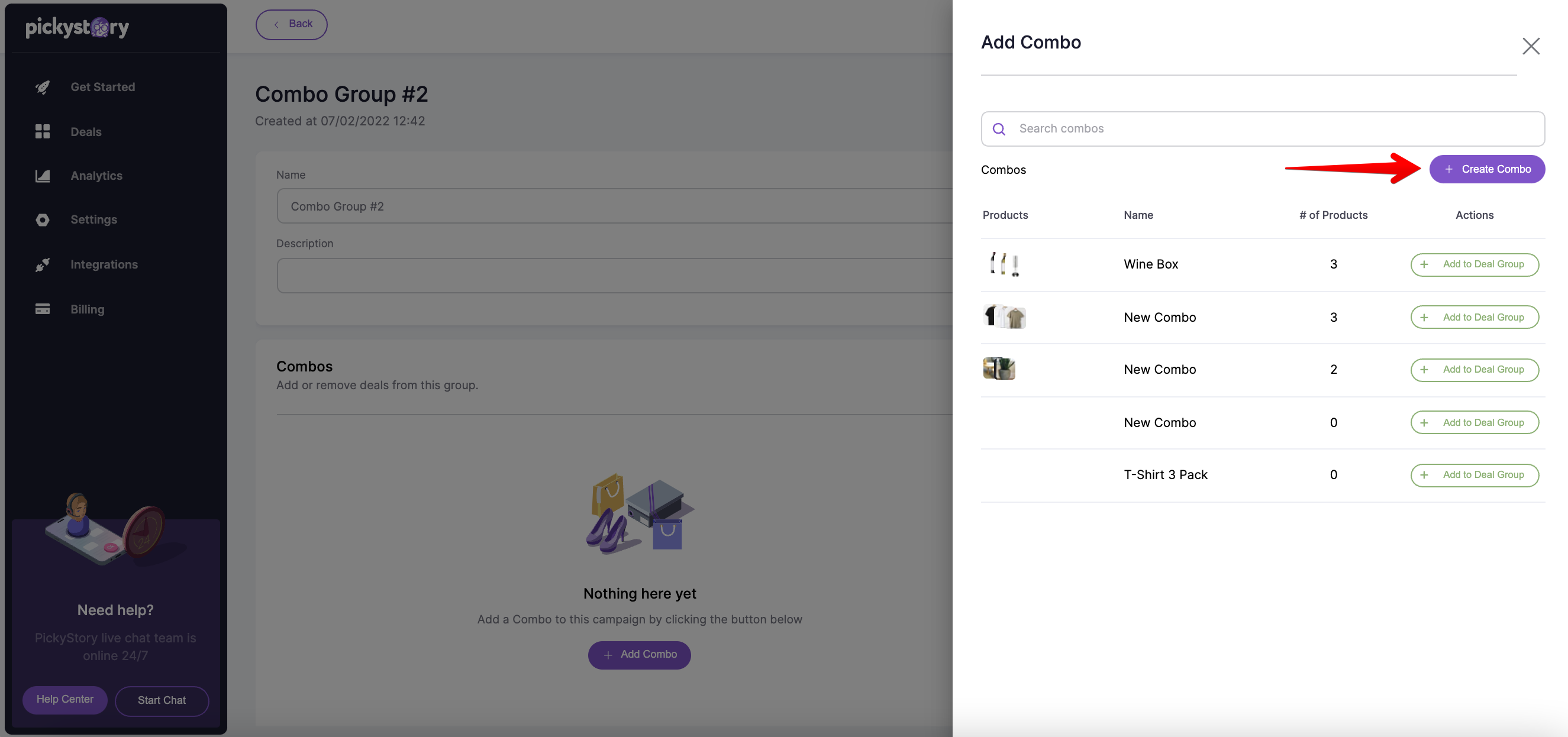 6. Give your Combo a name, add a description (optional) and set discount parameters (optional)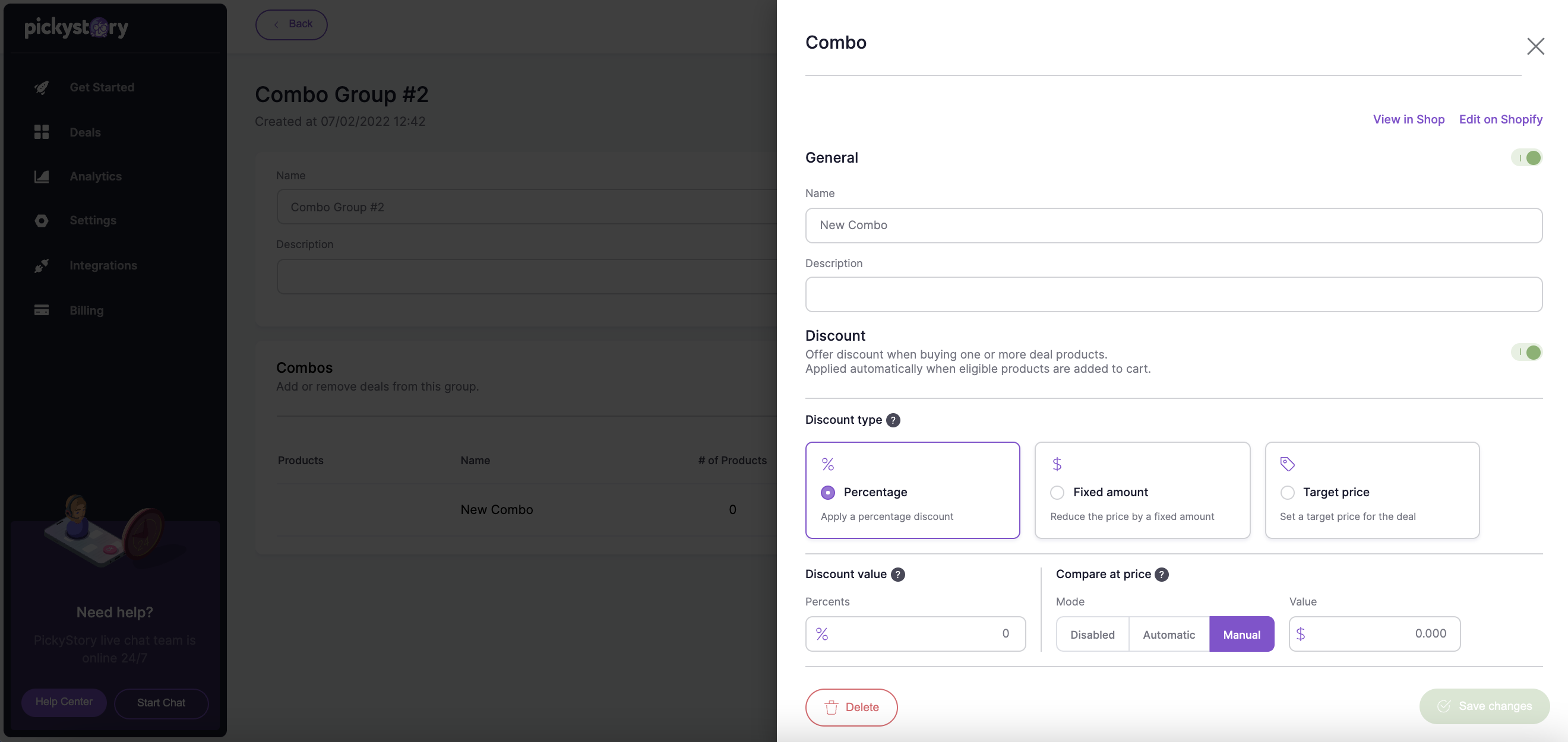 7. In the Max. combo quantity box, add the maximum number of Combos allowed per customer, per order. Next, click on "Add product" to start adding products to your Combo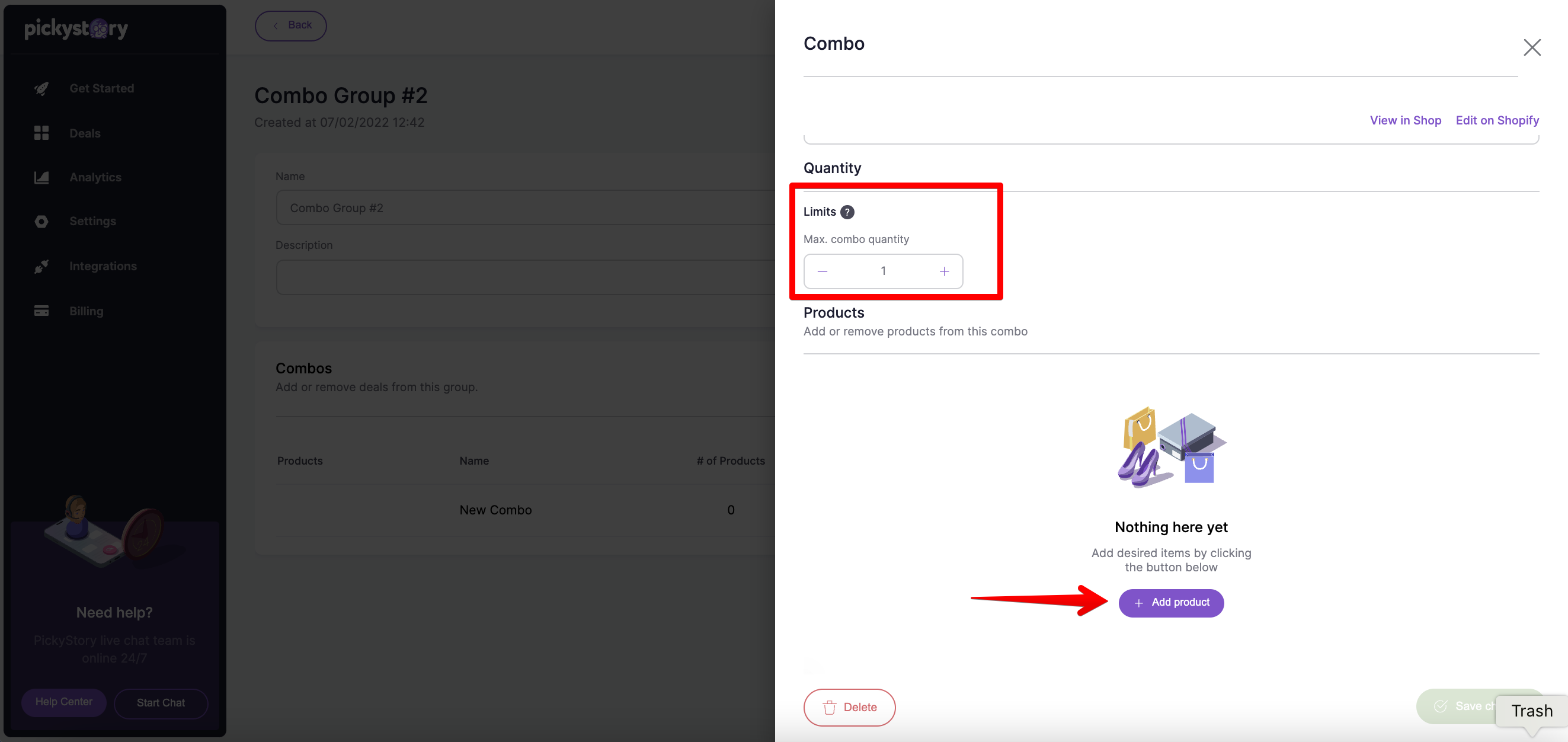 8. Search for products, then click on "Add to Combo" to add each product.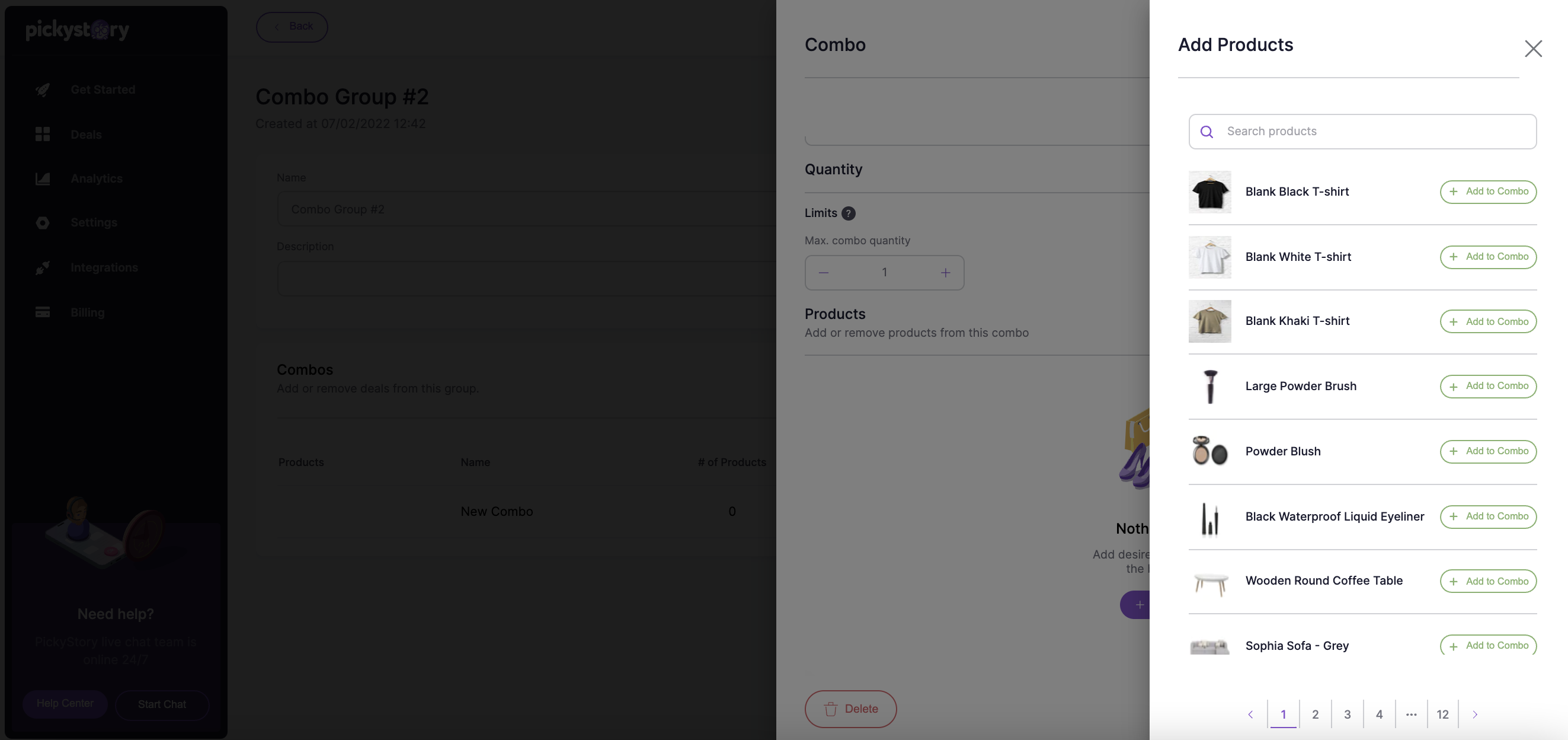 9. Click on "Save changes" when all your products have been added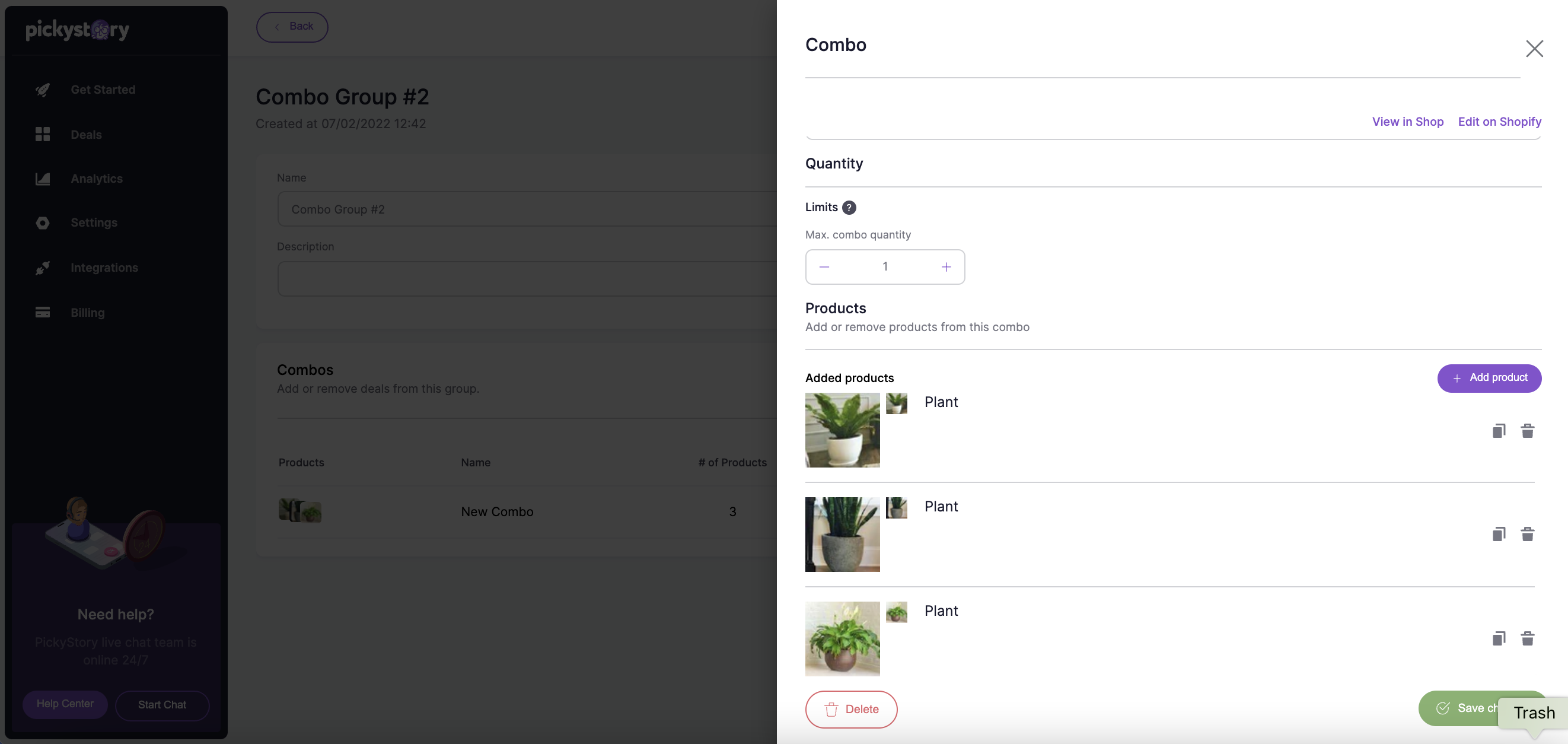 10. Click on "Edit on Shopify" to see the listing for your Combo Product. In Shopify, add a description and images to the Combo.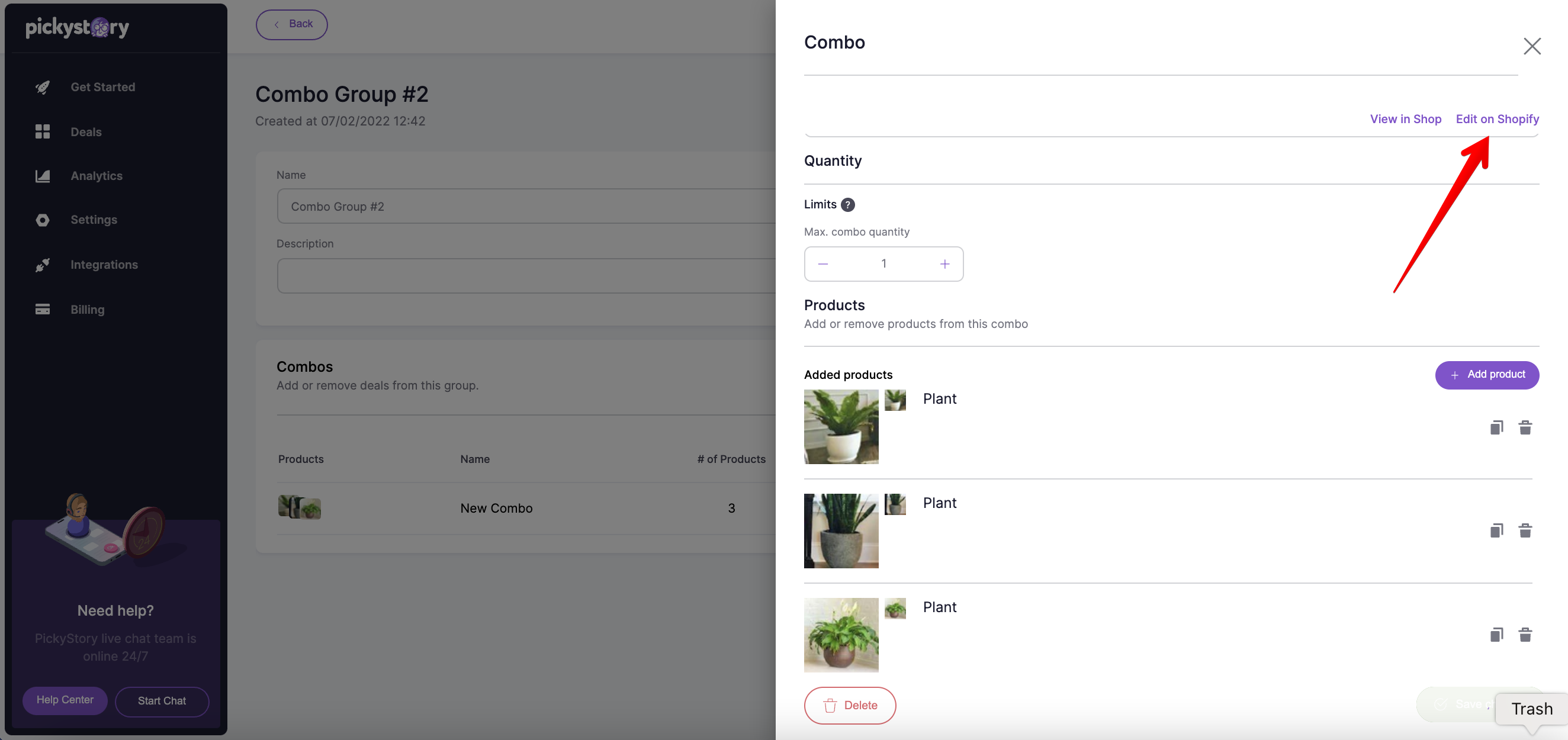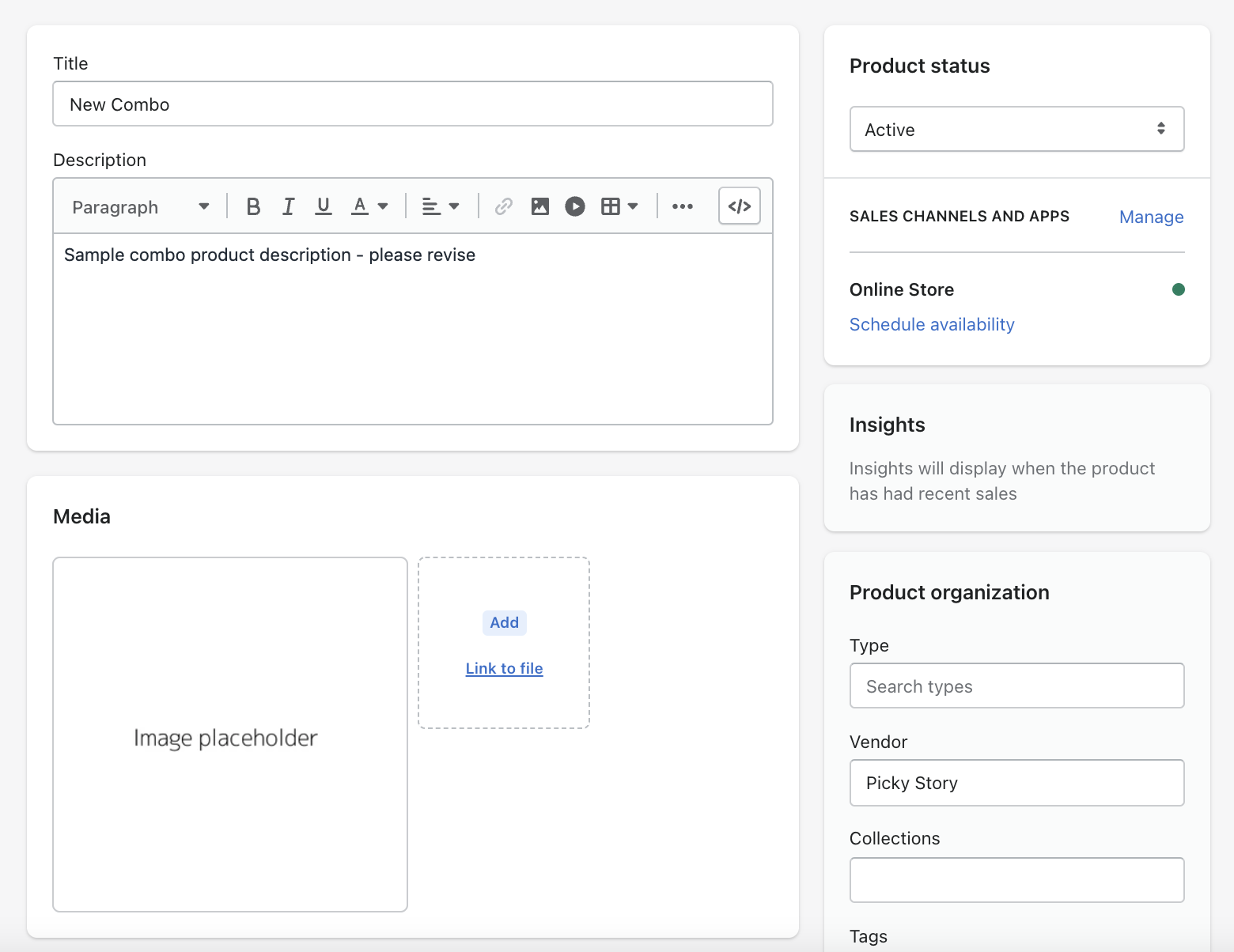 11. Click on "View in Shop" to see your Combo in action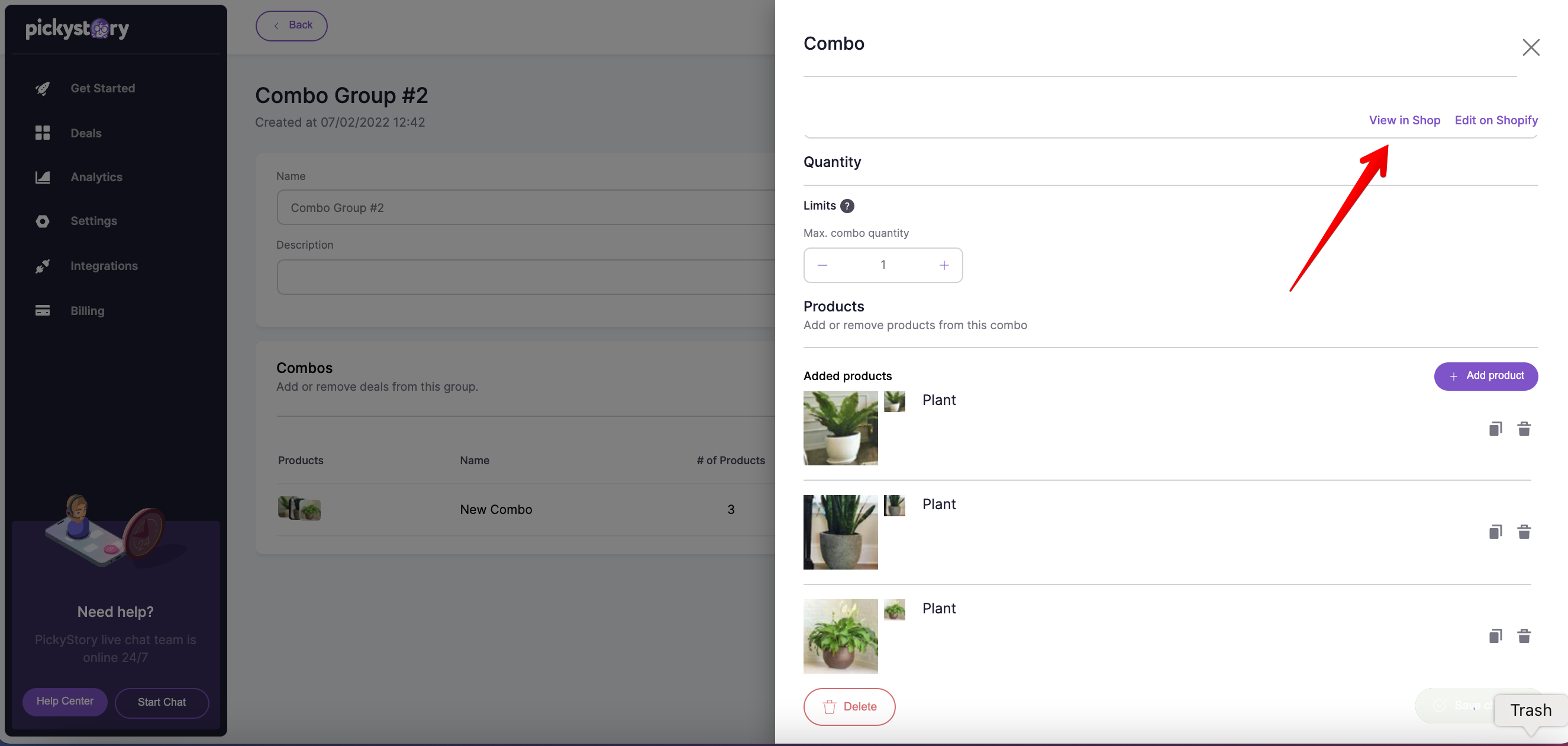 Note: You can create new Combo Products and add them to the same group by navigating to your Combo deal group under "deals" then following the instructions above from step 5 onwards.