Learn how to set up a shop the look deal with PickyStory
Check out our shop the look tutorial video here:

Whether you are creating a gallery of looks, using the shop the look widget, or adding the buy the look button, the first step is to create your shop the look deal in the PickyStory app.
Here's how it's done:
1. Navigate to "Deals" and click on "Create Deal Group"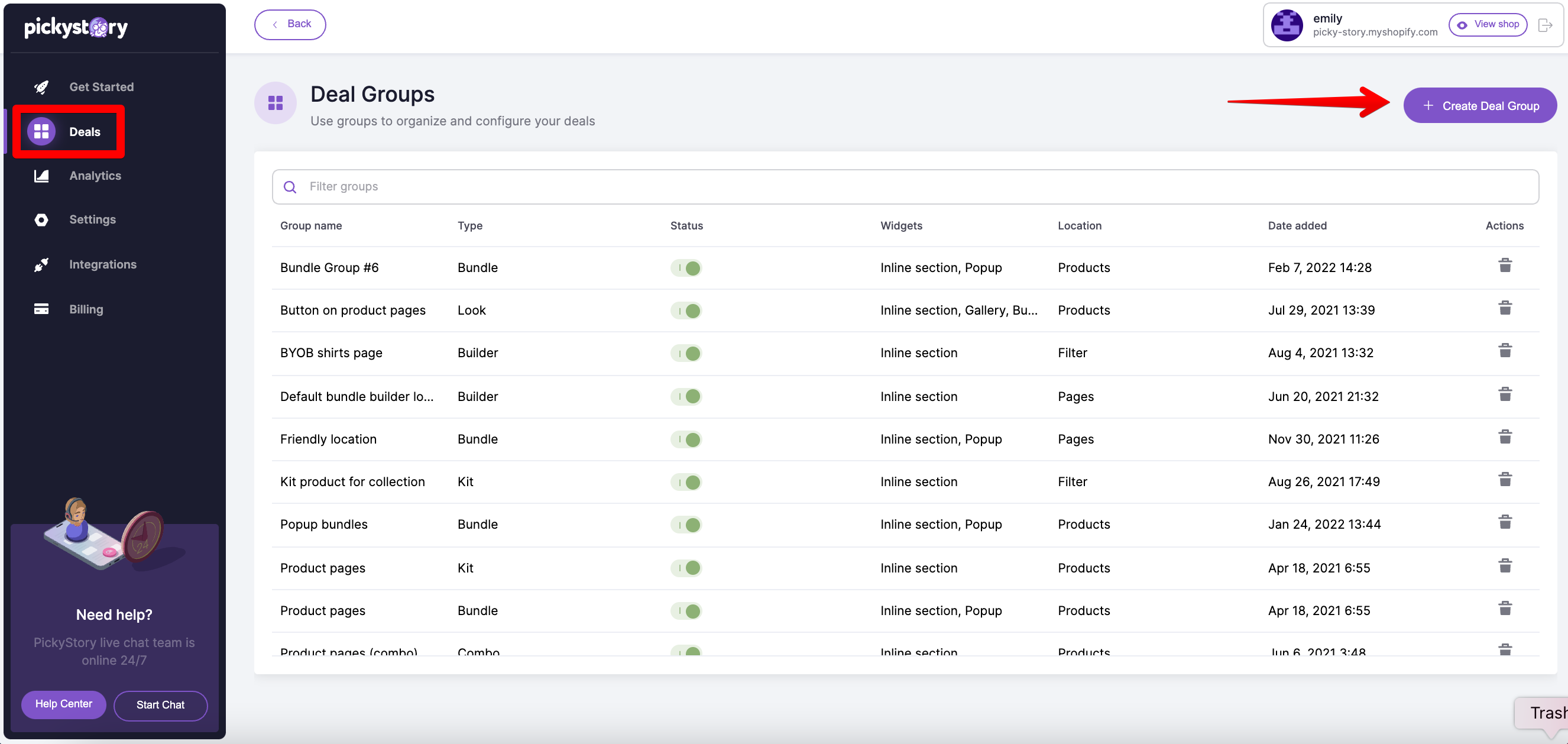 2. Select "Shop the Look"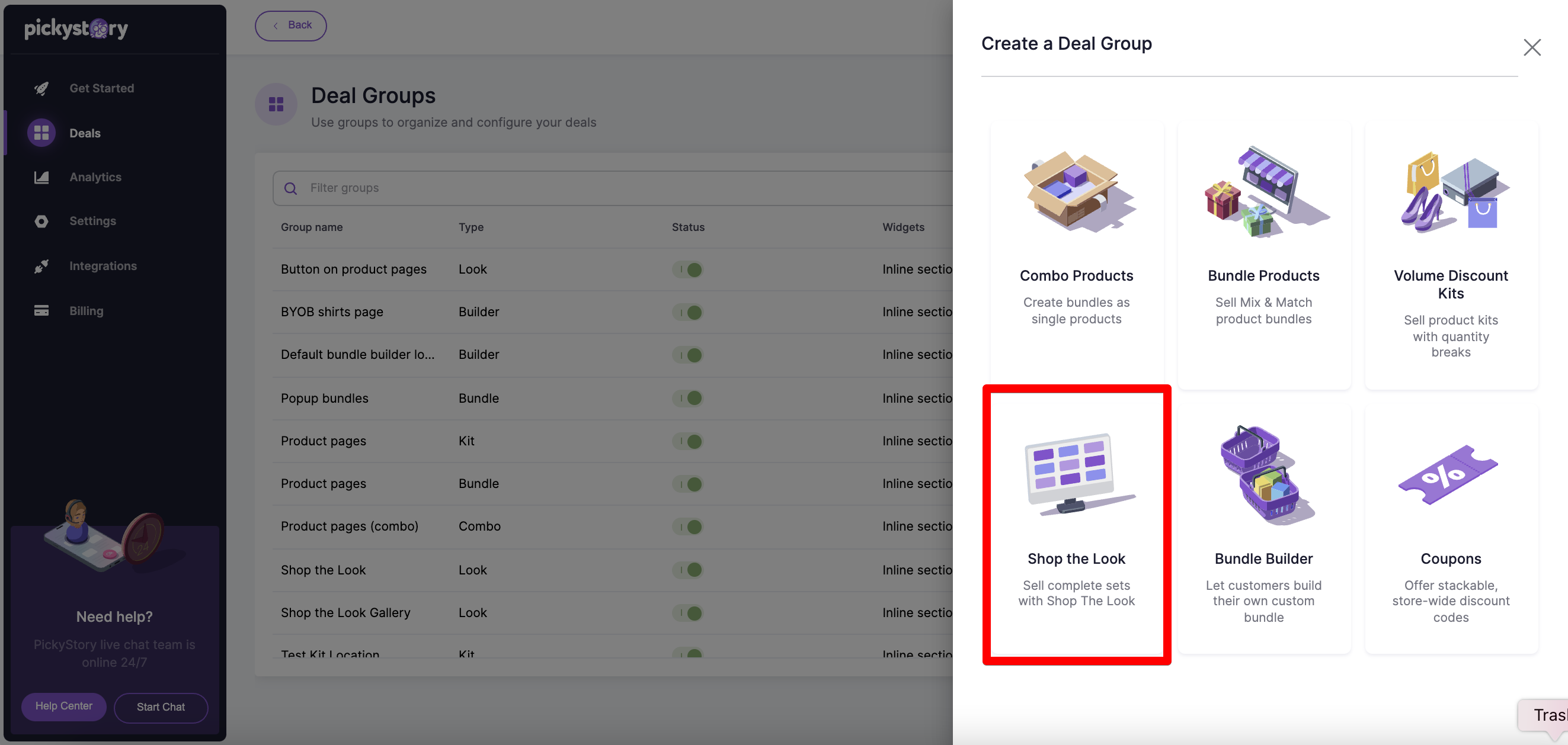 3. Name your deal group (for your reference only), add an optional description, and click on "Add Look" to create a Look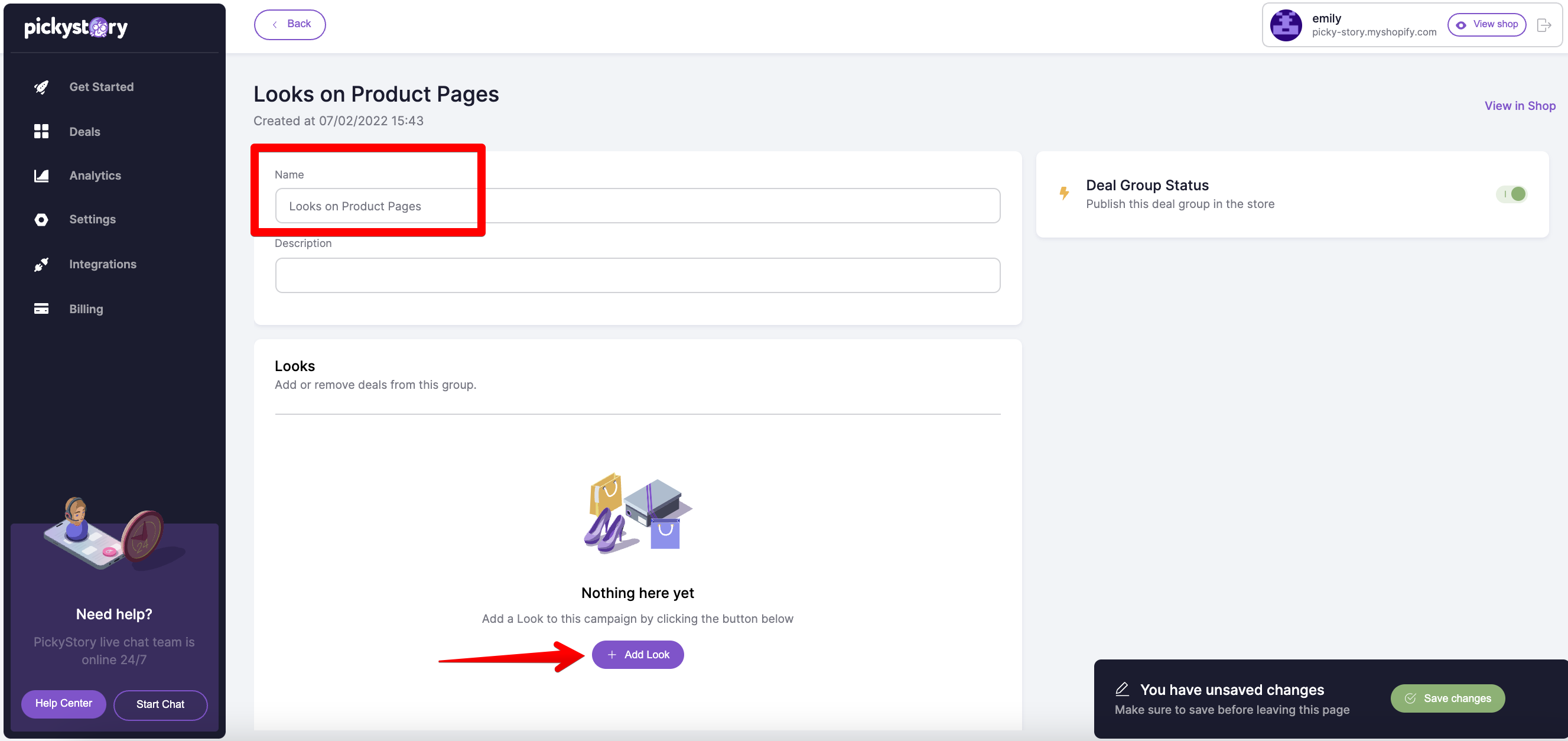 4. Click on "Create Look" to set up a new Look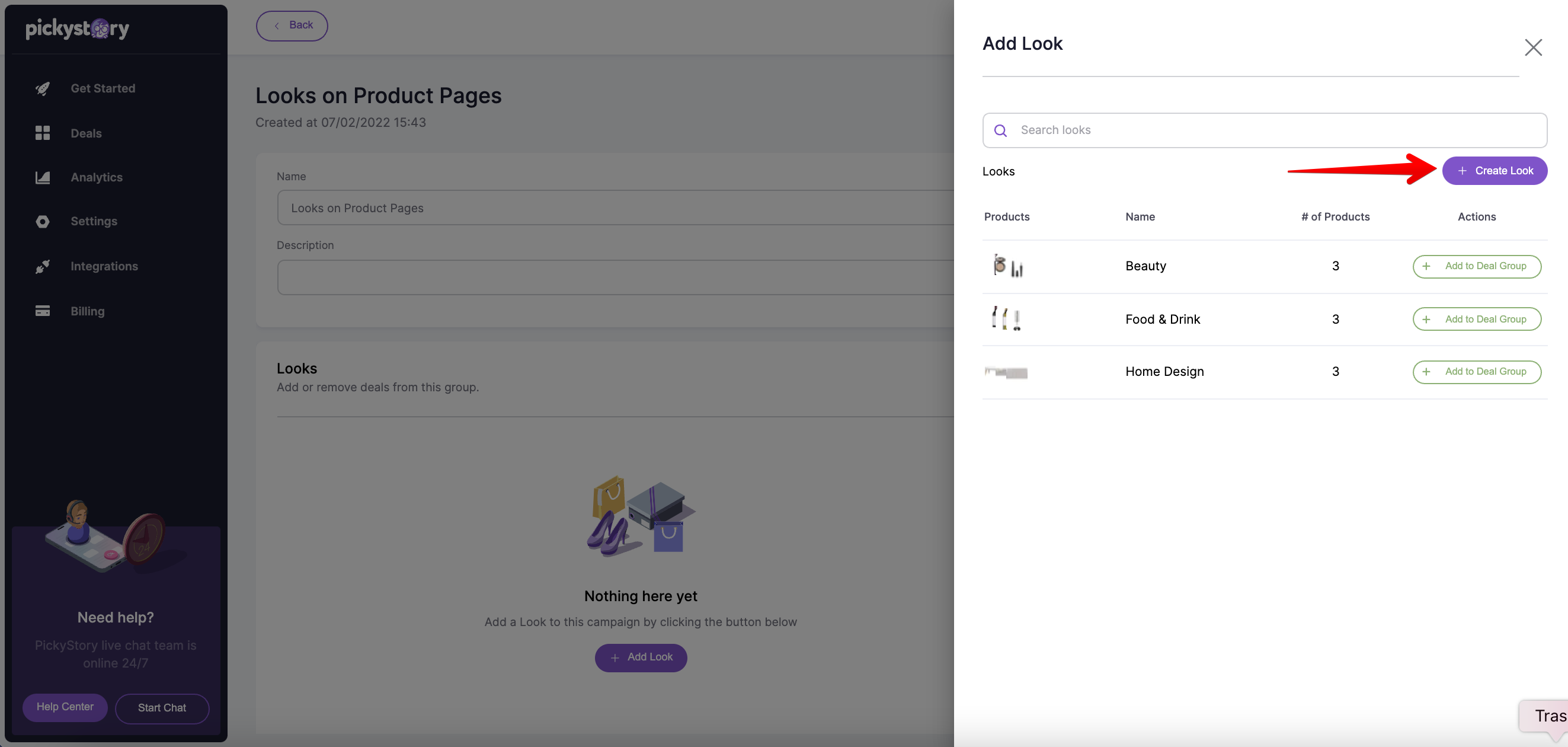 5. Name your look (NOTE: Look names can be displayed/hidden using "show look label"), add an image to represent the Look, and set optional discount parameters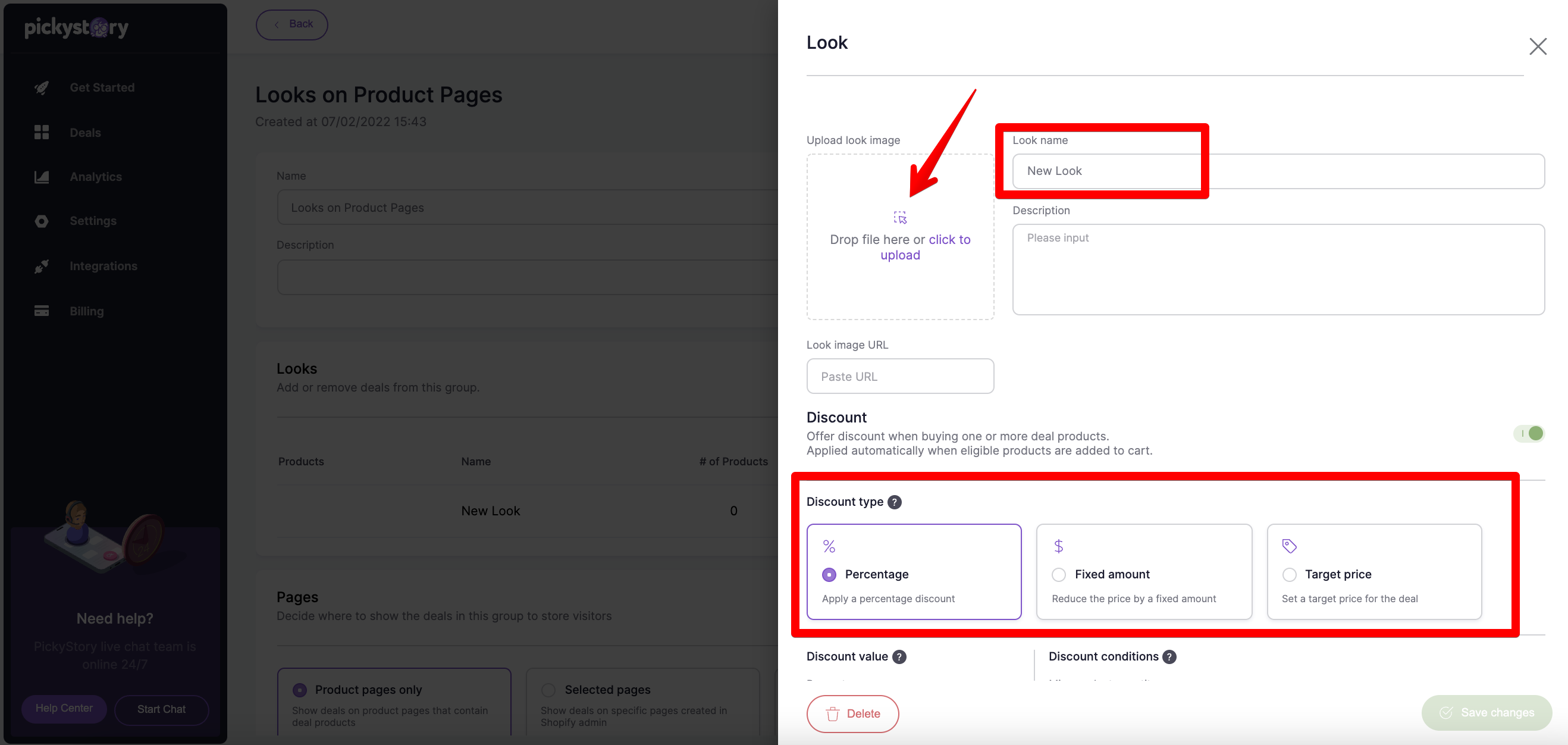 6. Add products to your Look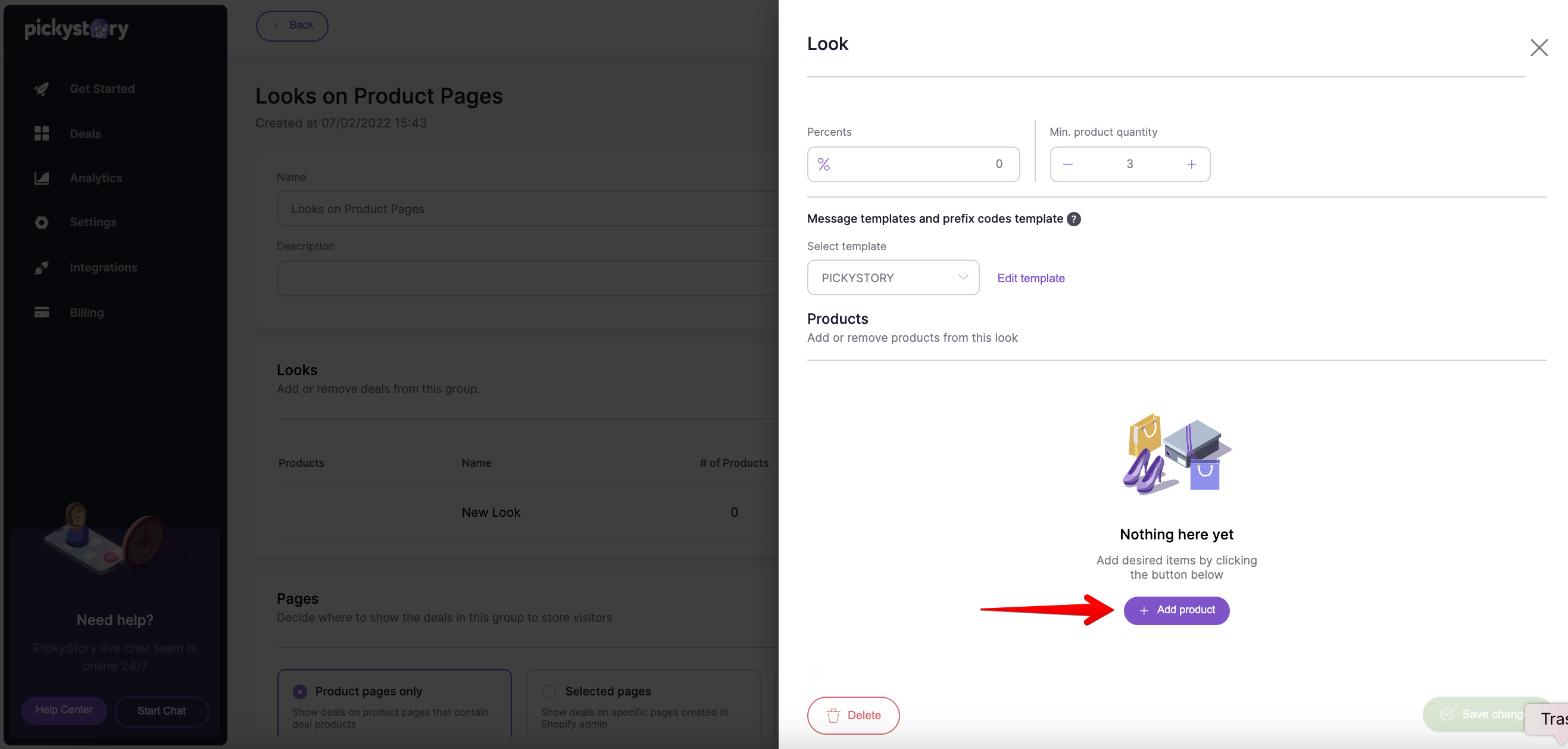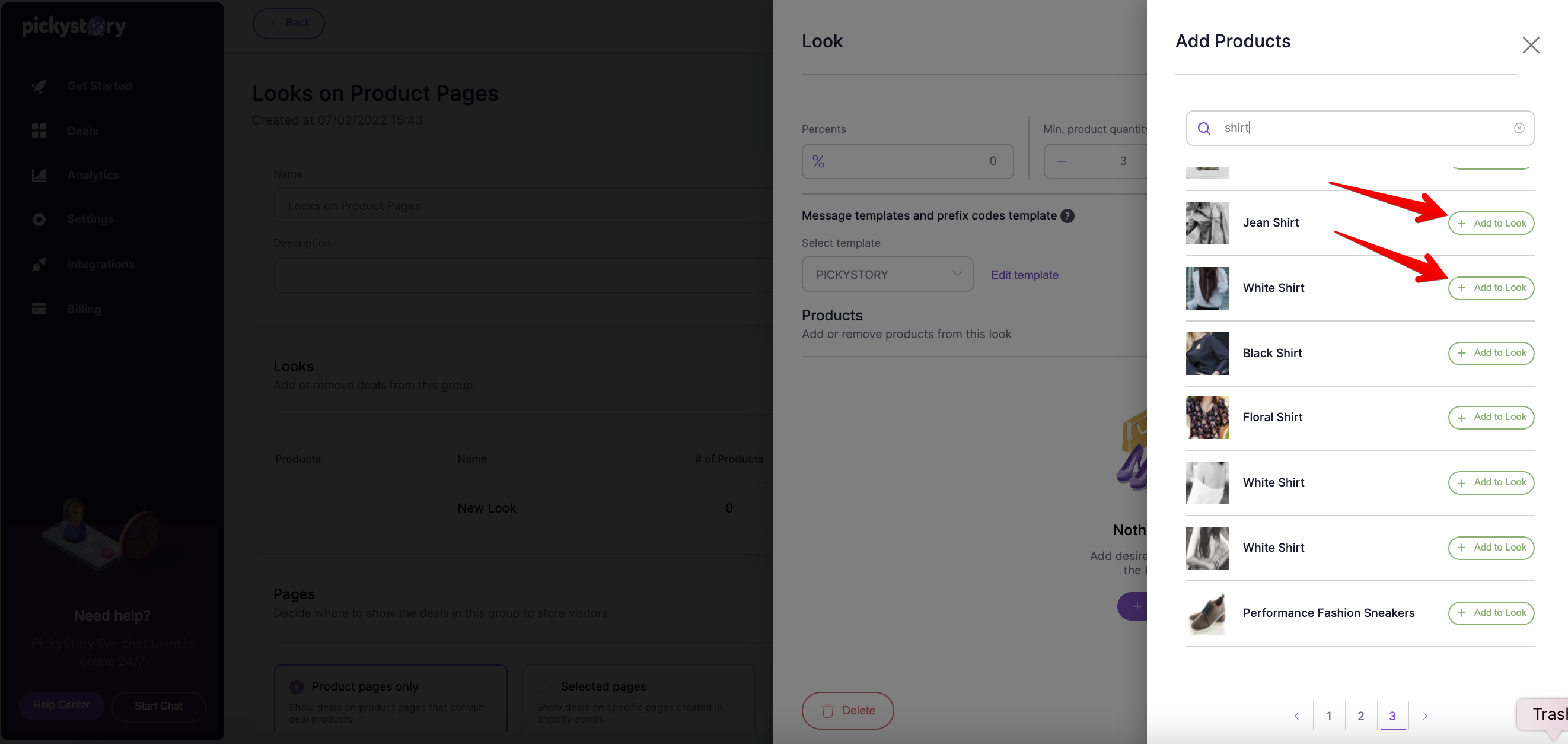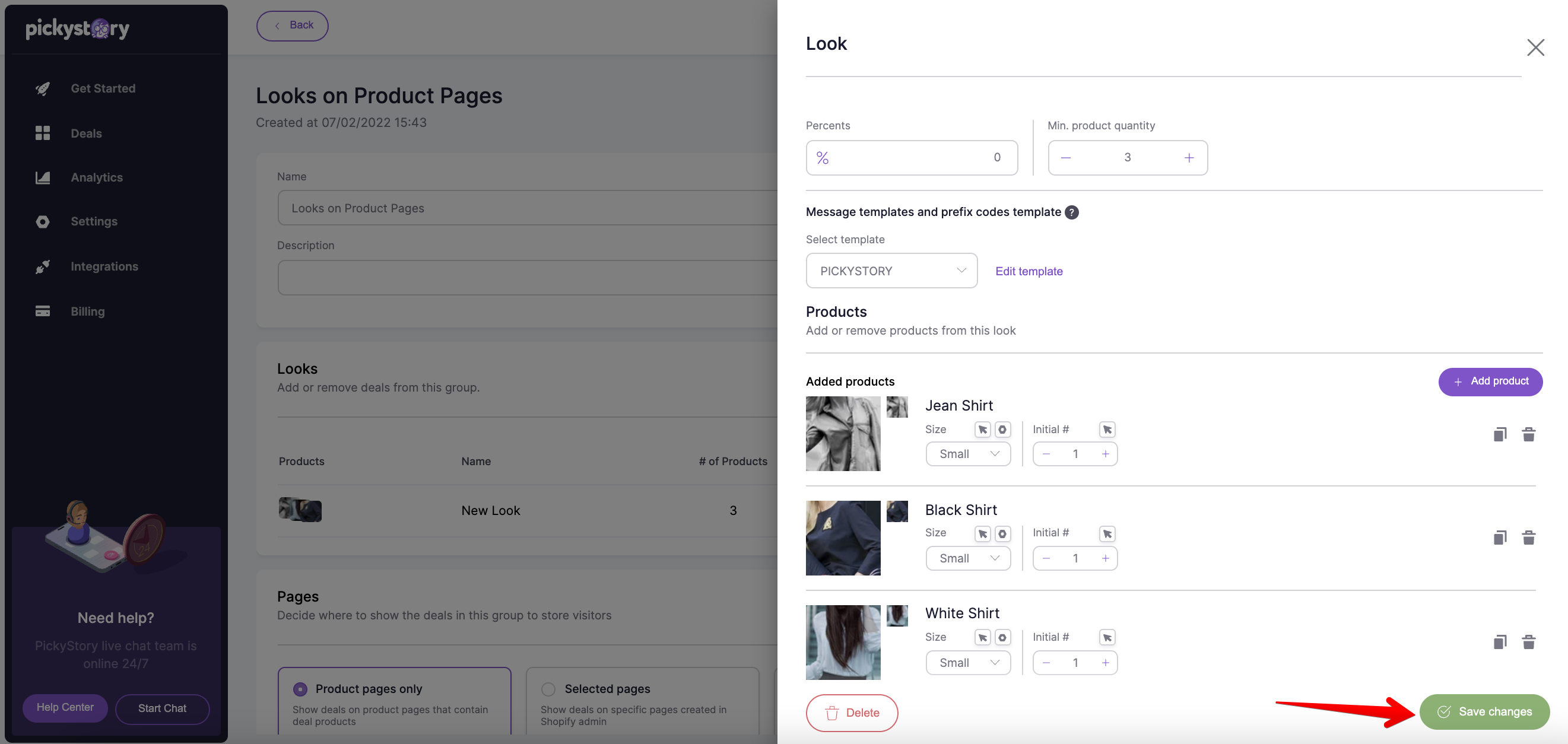 7. In the "Pages" section, define which pages your Looks will be displayed on. If you want to display your Looks in two separate locations, you can create another deal group and add the same Looks to it.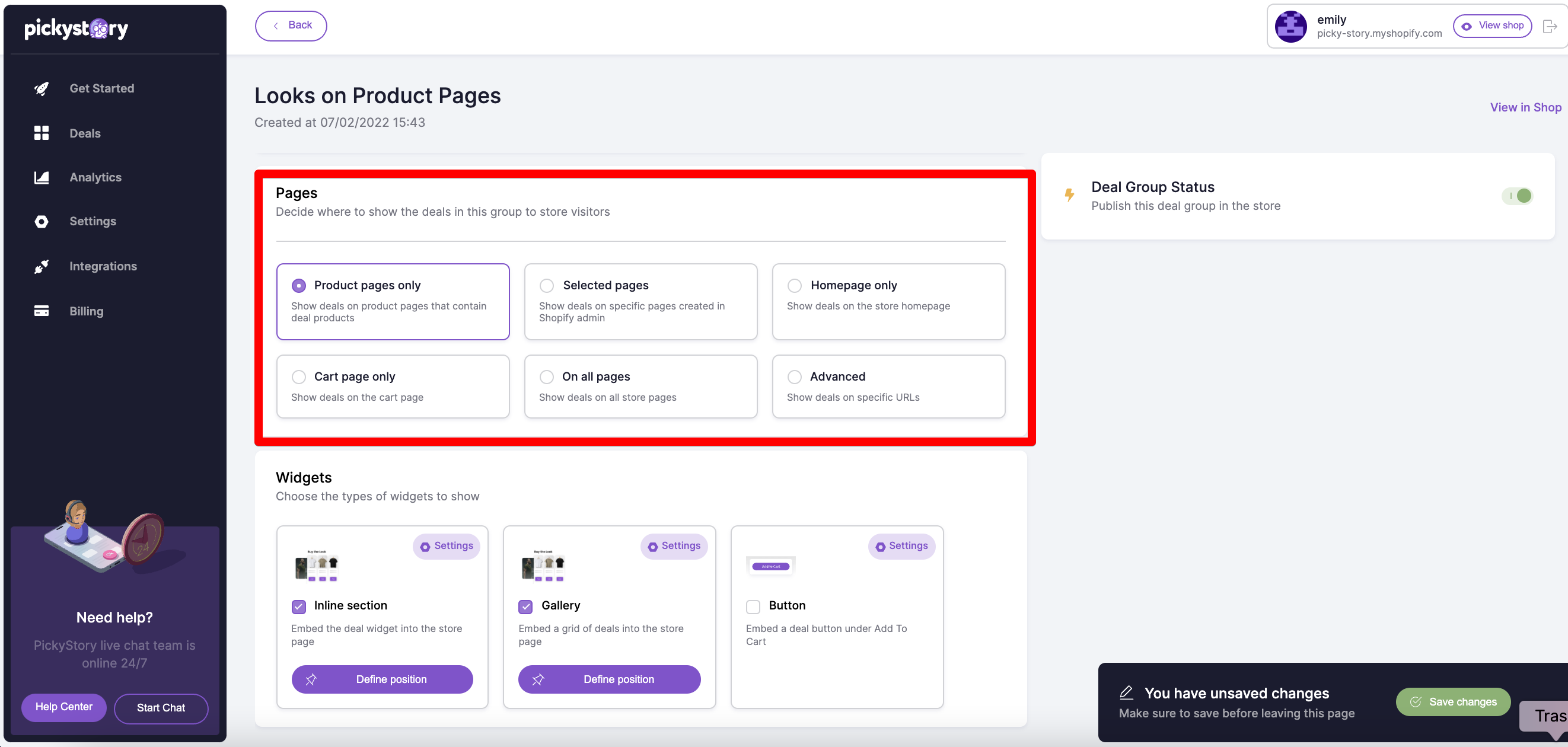 8. In the "Widgets" section, choose to display your Look as an inline section on the page, a gallery, or a button.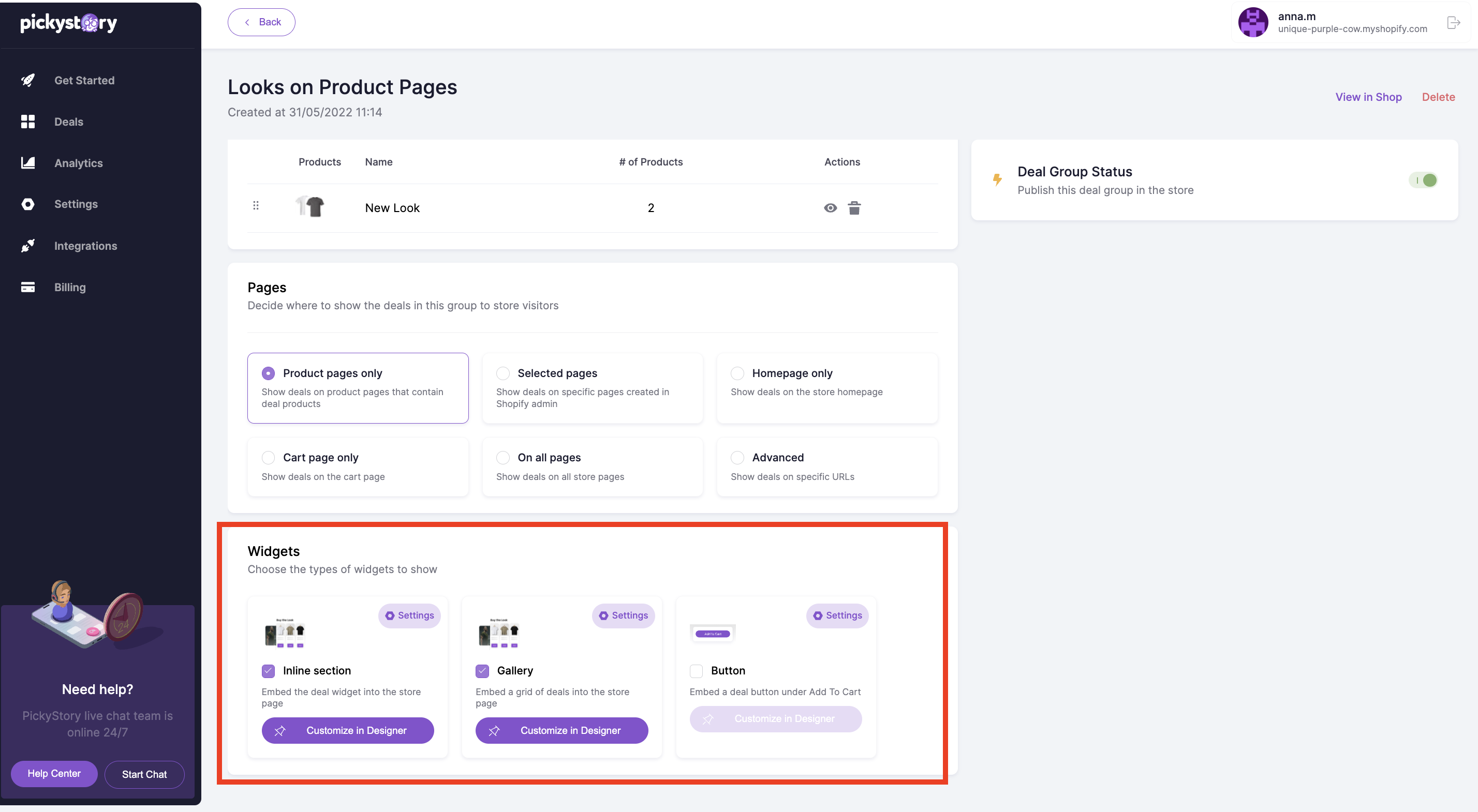 9. Click on one of the 'Customize in Designer' buttons.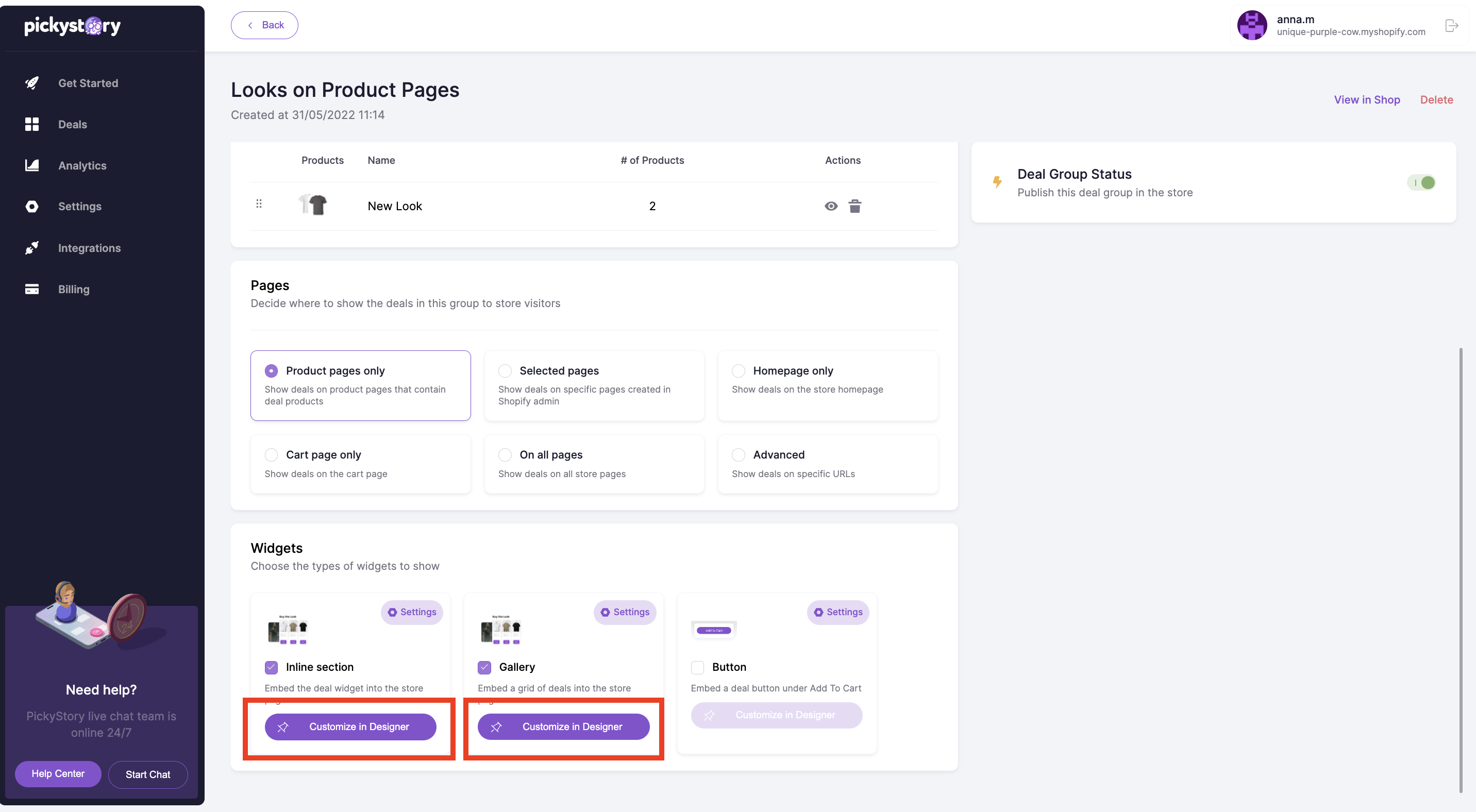 10. Drug and drop the Widget to your desired location.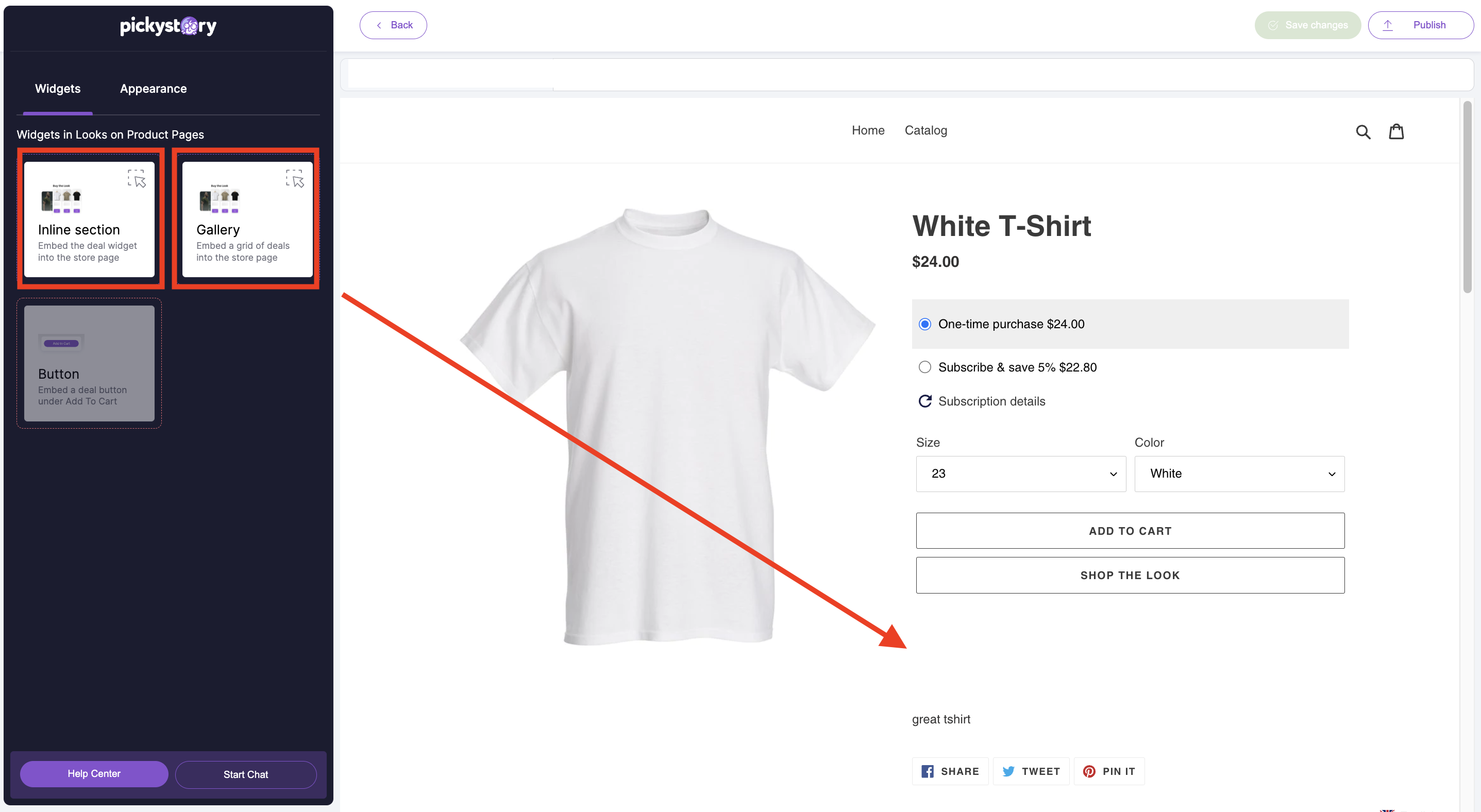 11. Click on 'Save changes'.
12. Click on 'Publish'.
Learn about the three different display options for Looks here.