Learn how to set up a shop the look deal with PickyStory
Check out our shop the look tutorial video here:

Whether you are creating a gallery of looks, using the shop the look widget, or adding the buy the look button, the first step is to create your shop the look deal in the PickyStory app.
Here's how it's done:
1. Select "Shop The Look"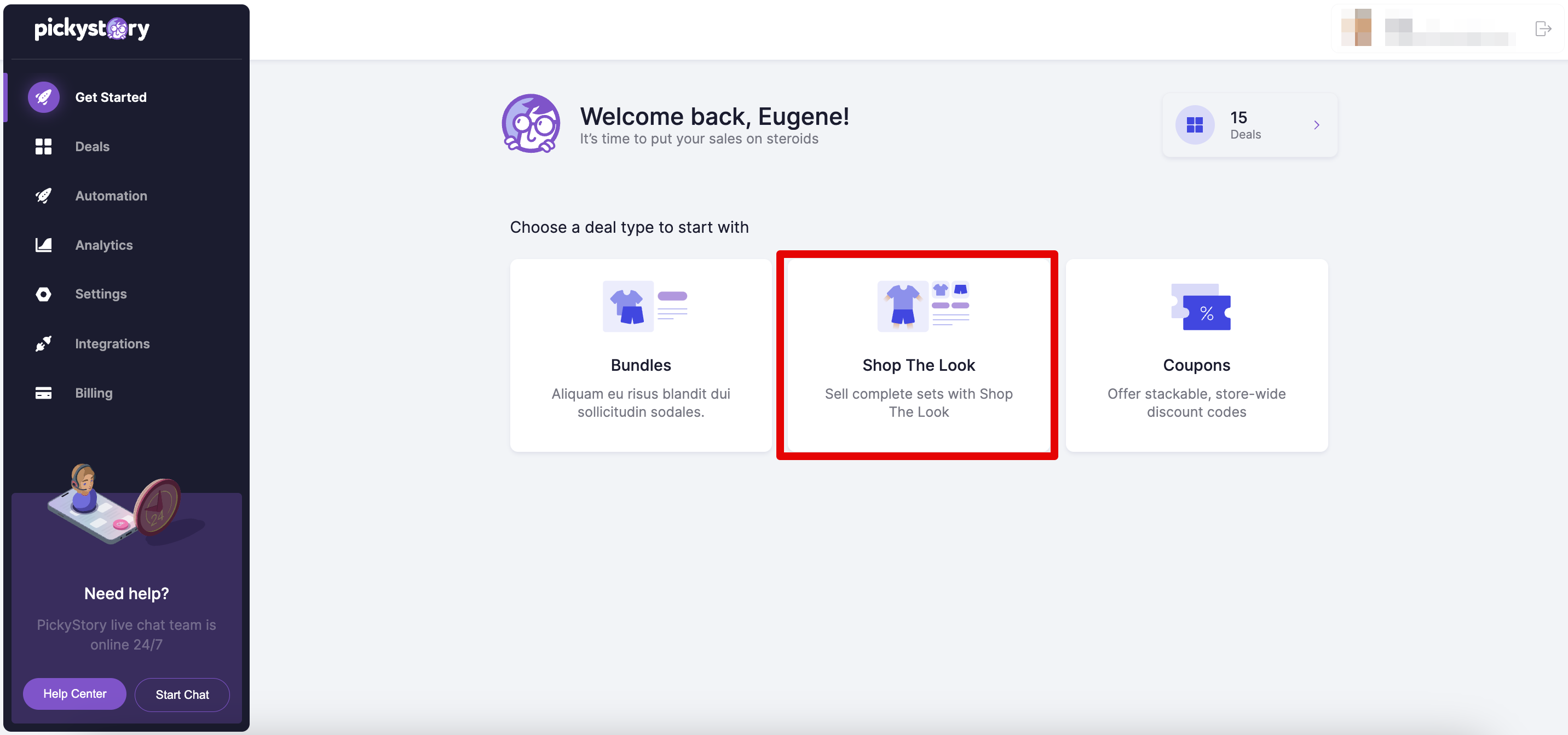 2. In the "General" section, name your look, and upload an image for the look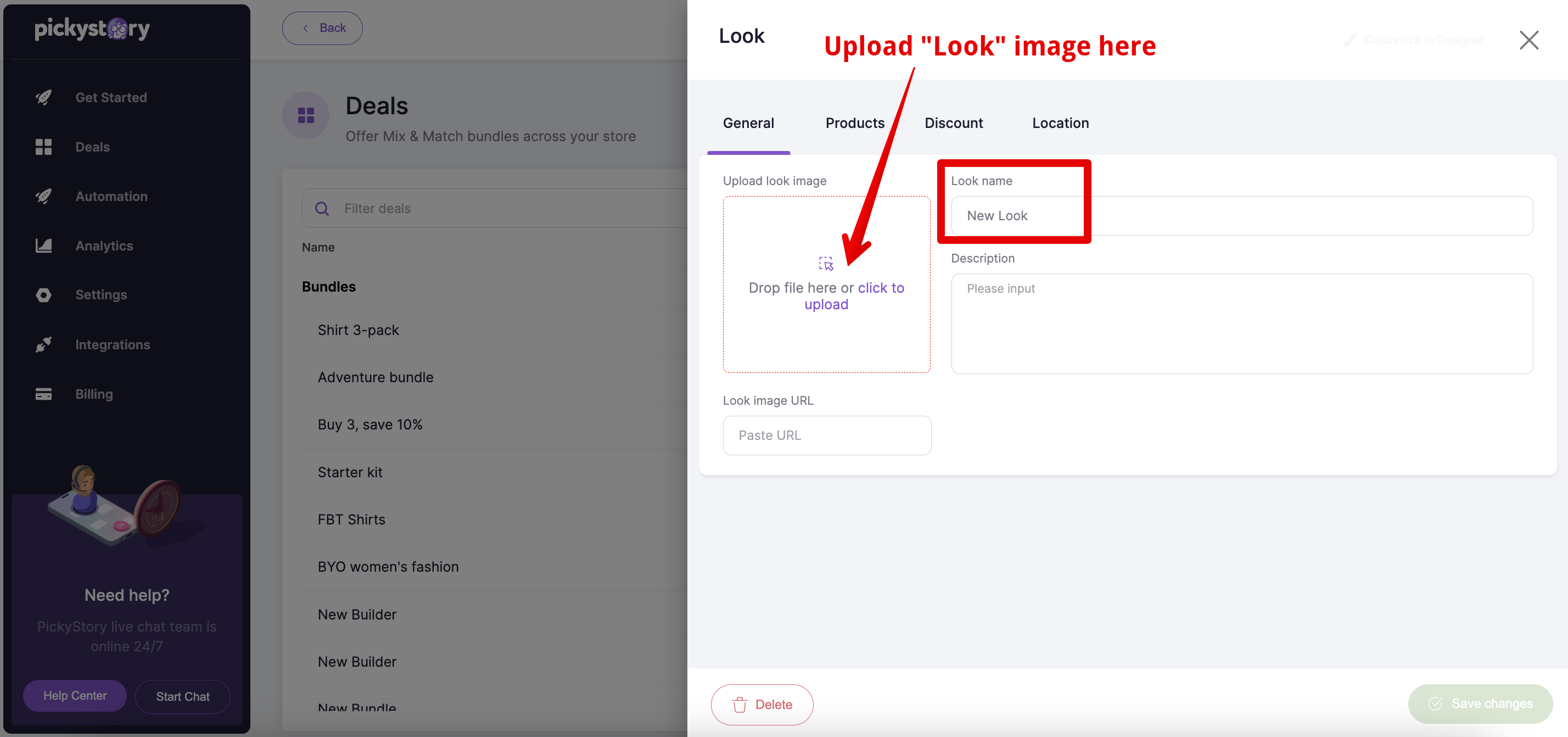 3. In the "Products" section, add the products you wish to include in the look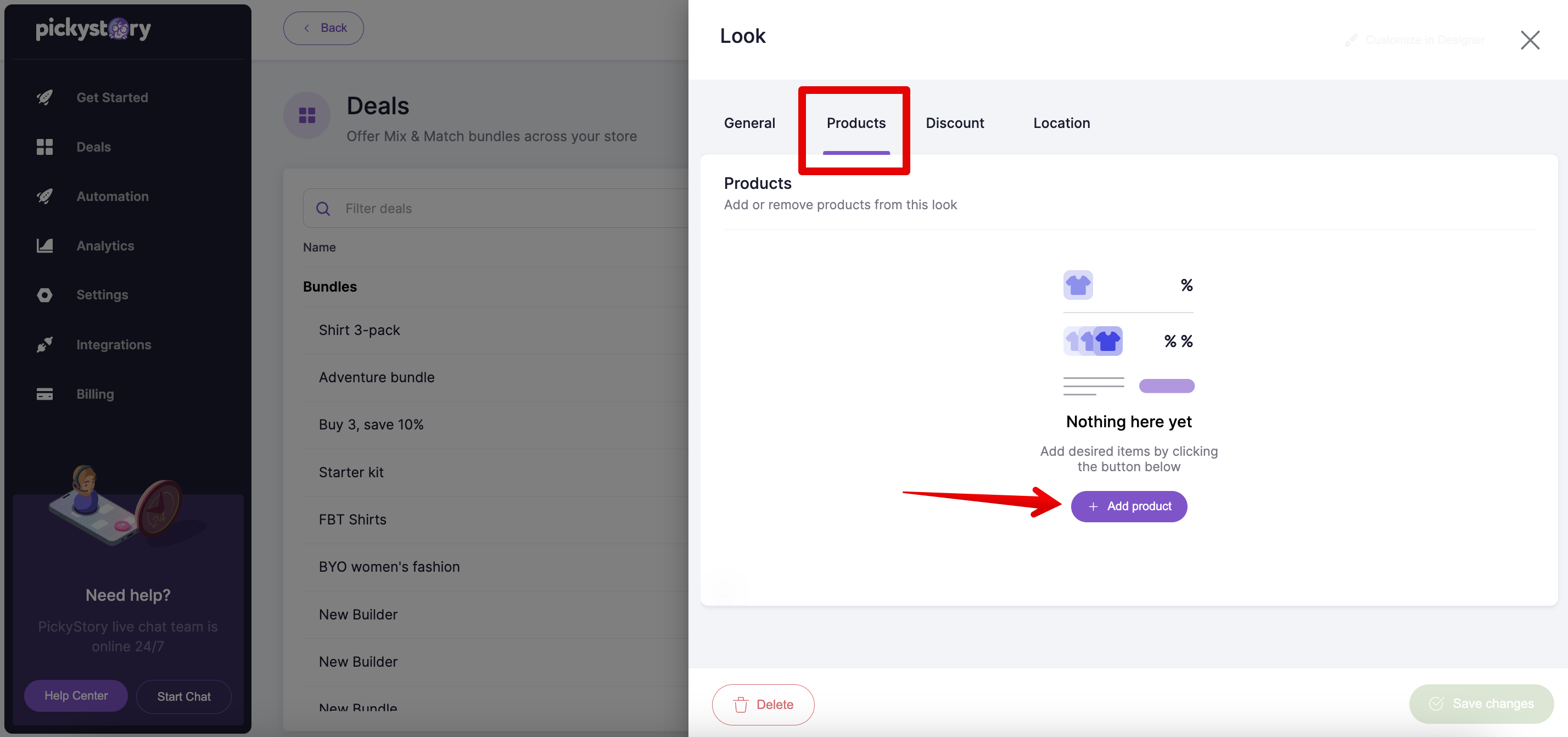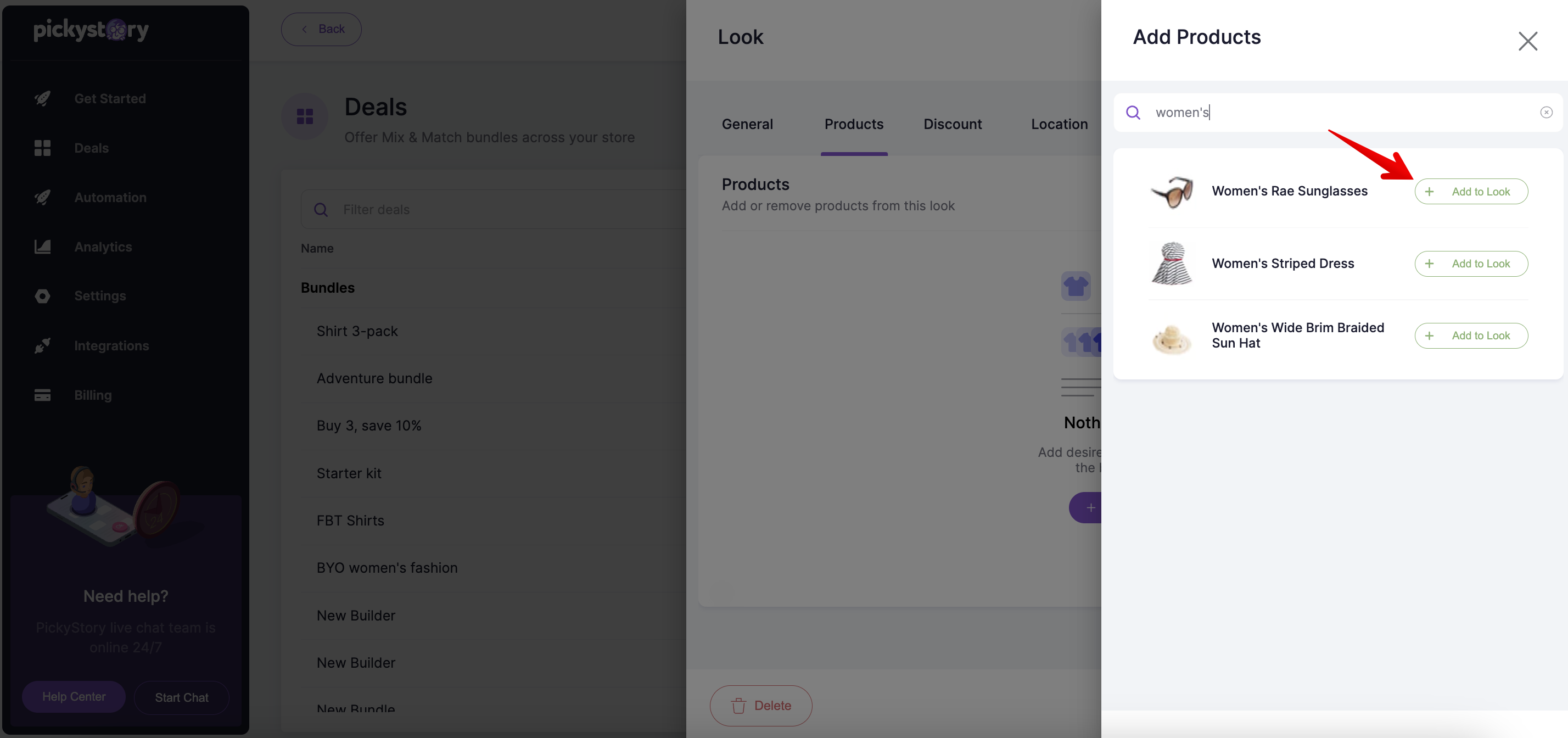 4. In the "Discount" section, select the discount type, value, and conditions (Or, toggle this section off if you do not wish to offer a discount)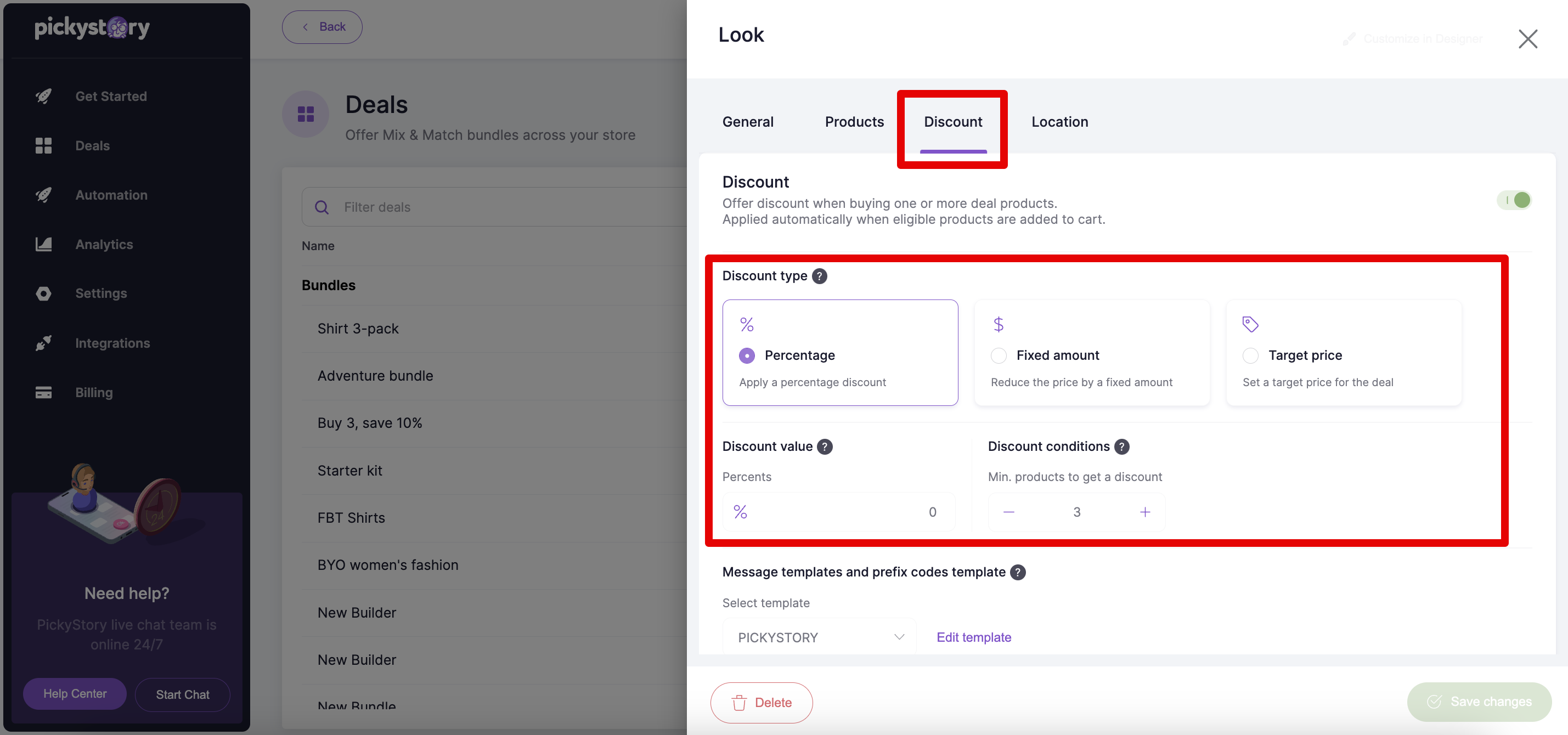 5. In the "Location" section, select "Use in campaign"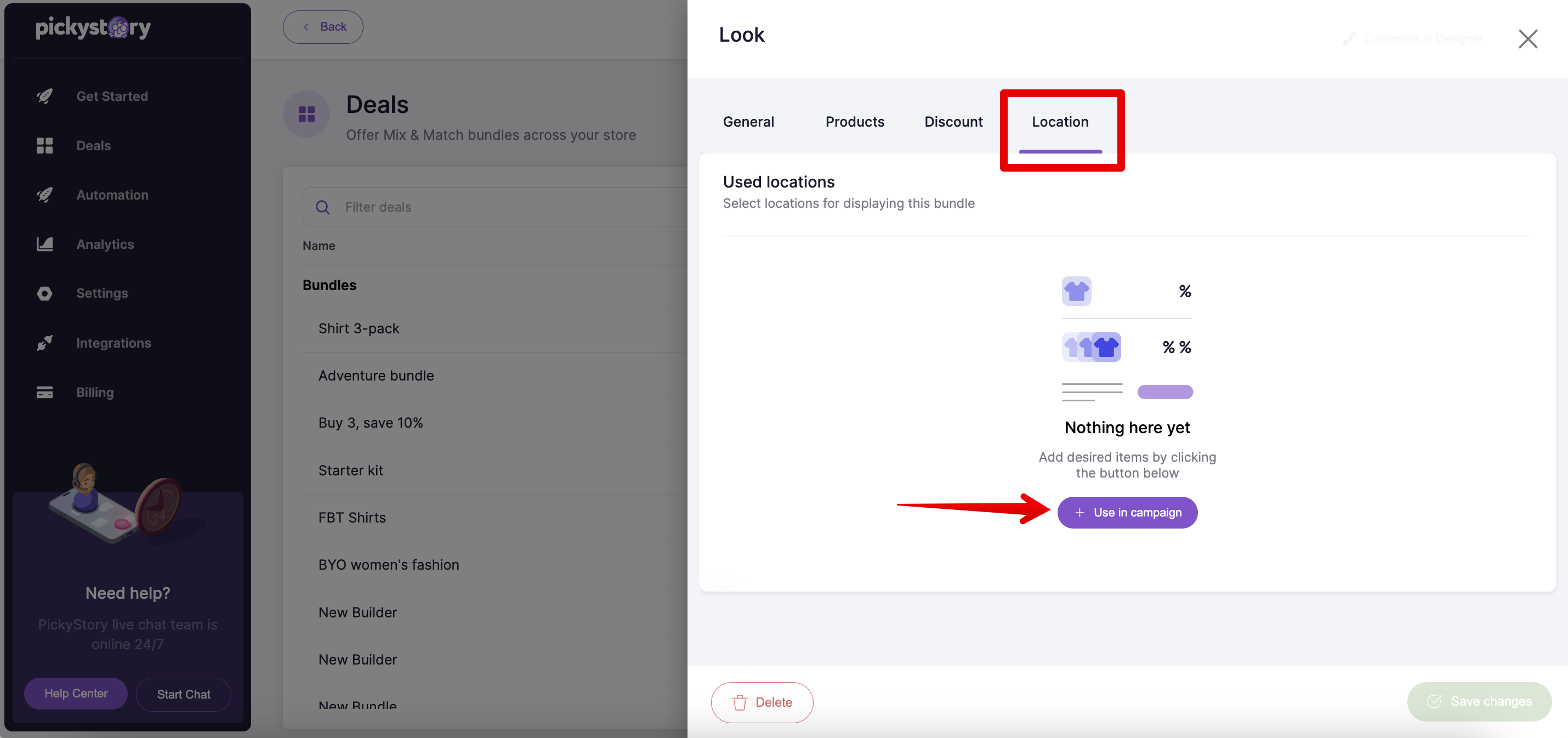 6. Add the look to one of your existing locations, or click on "Add new location"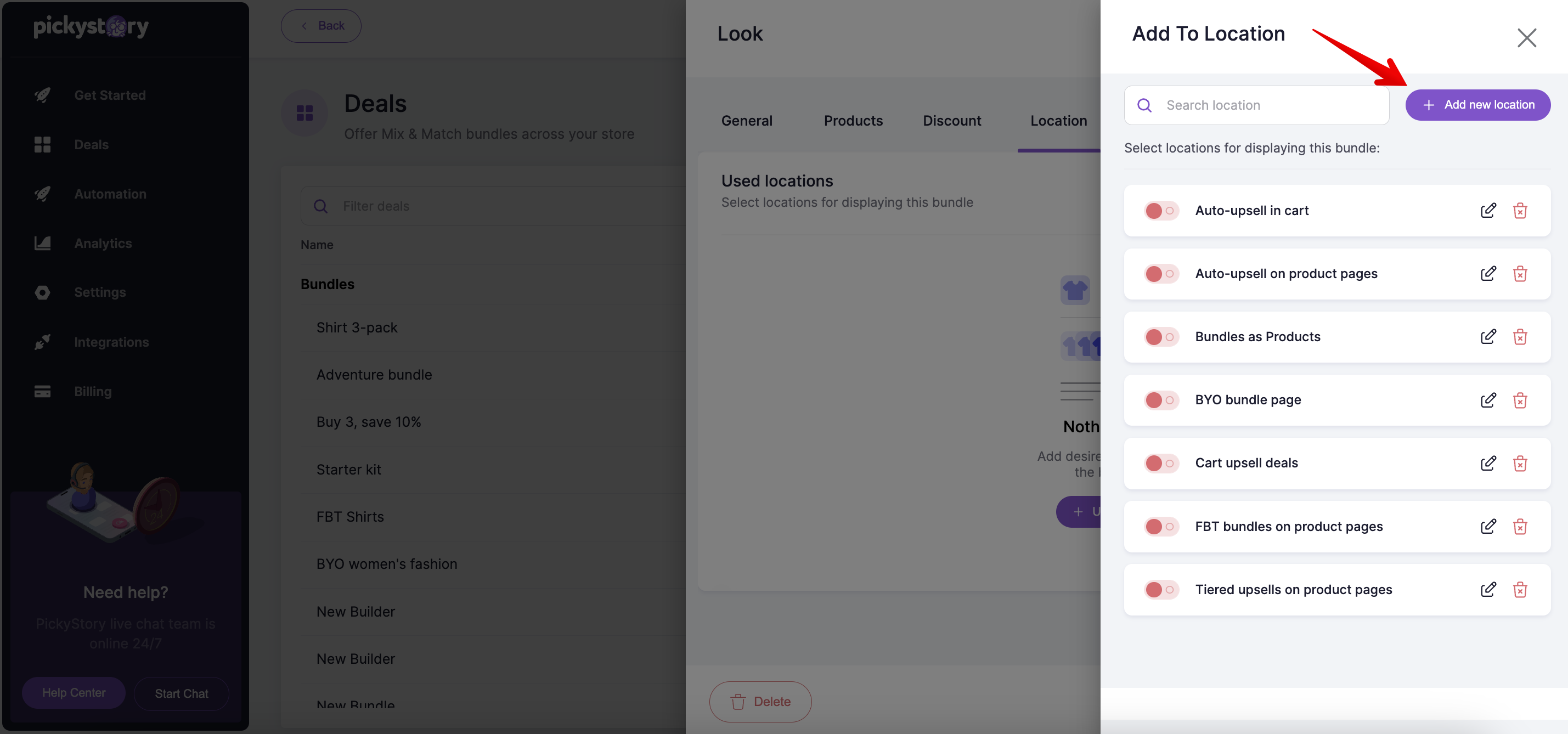 7. Click on the icon to edit your new location, and select the page type to display the look on. For example, choose "Product pages only" to display your look on your product pages. Choose "Selected pages" to display your look on a dedicated page in your store.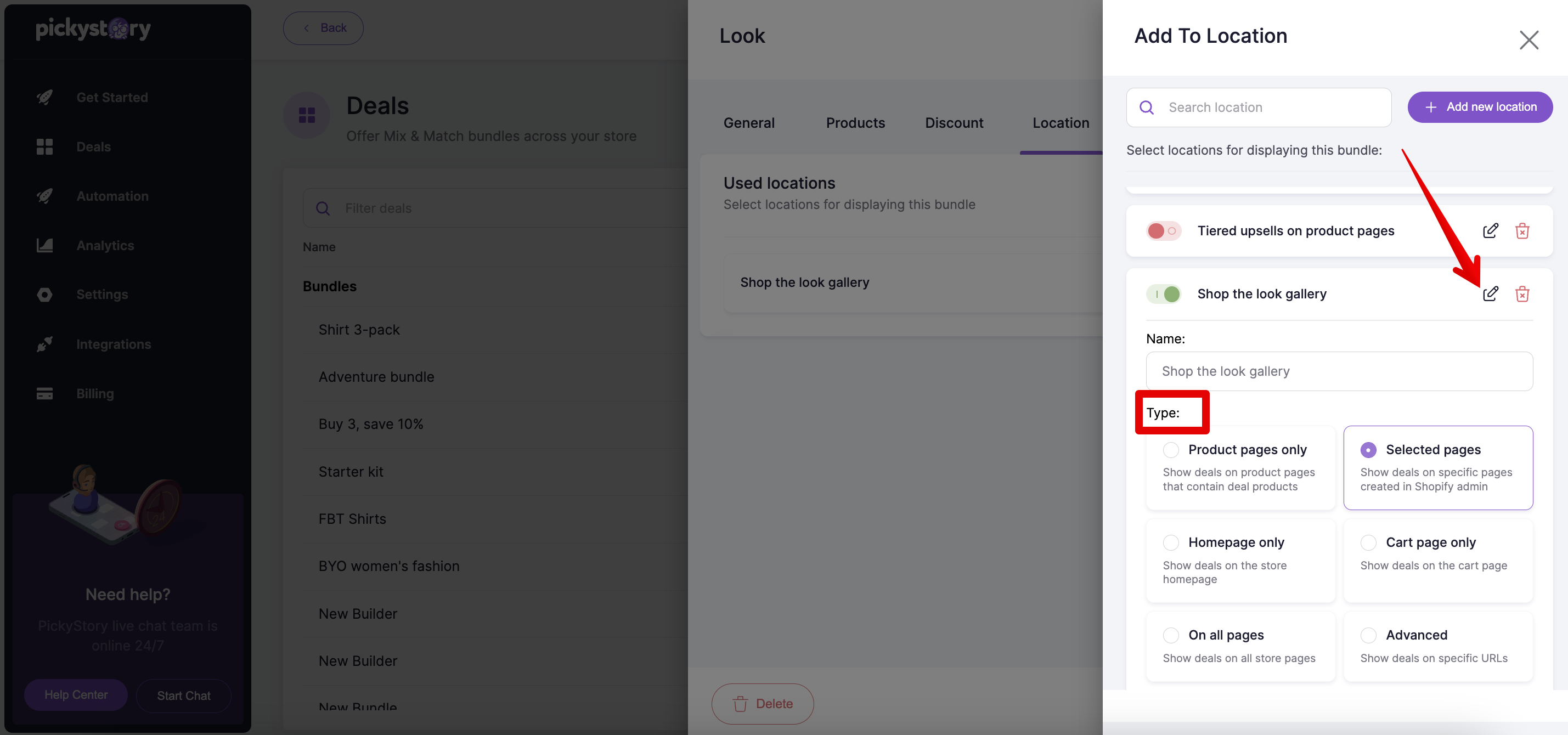 8. Click on "Customize in Designer"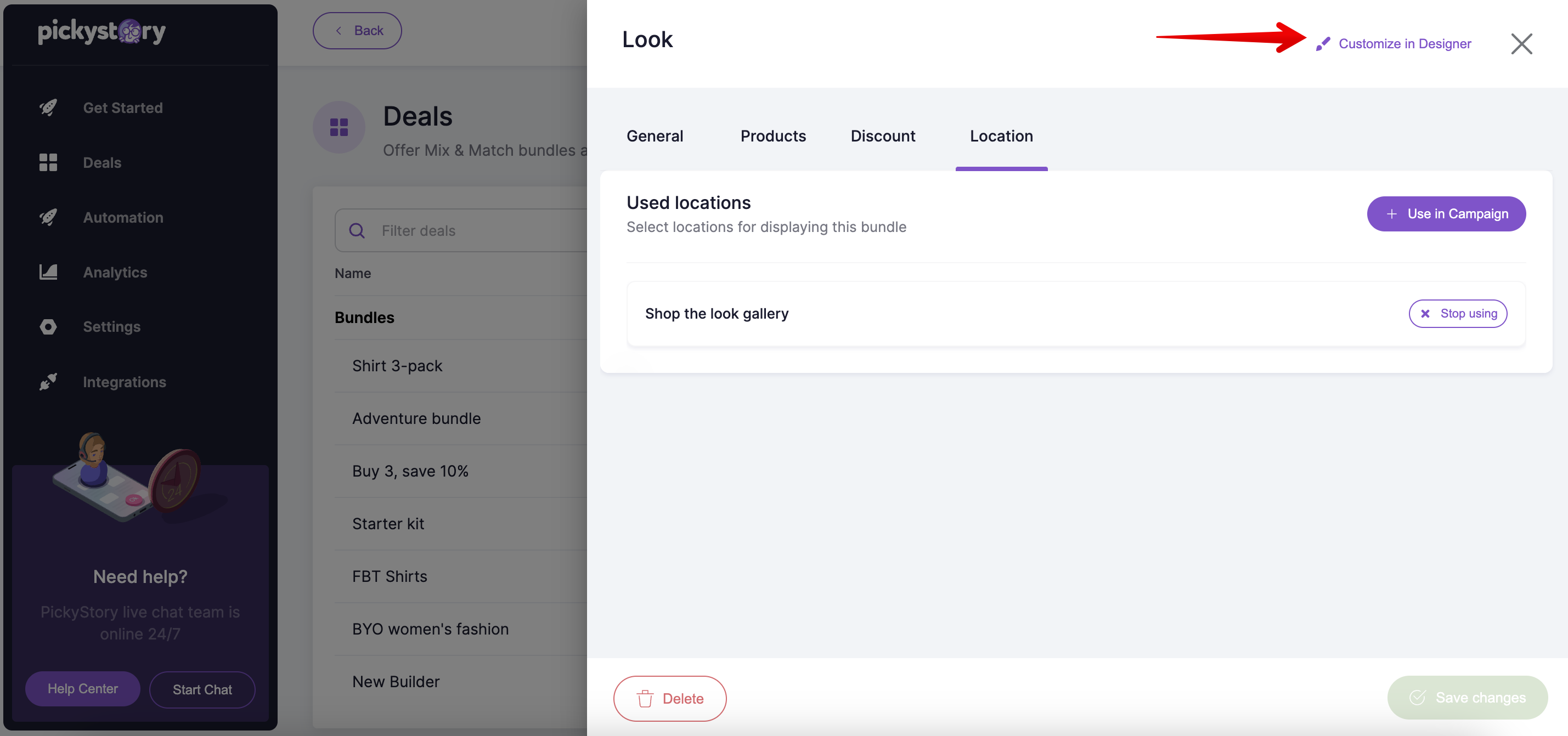 9. Drag and drop the Widget to your desired location (choose either gallery or showcase).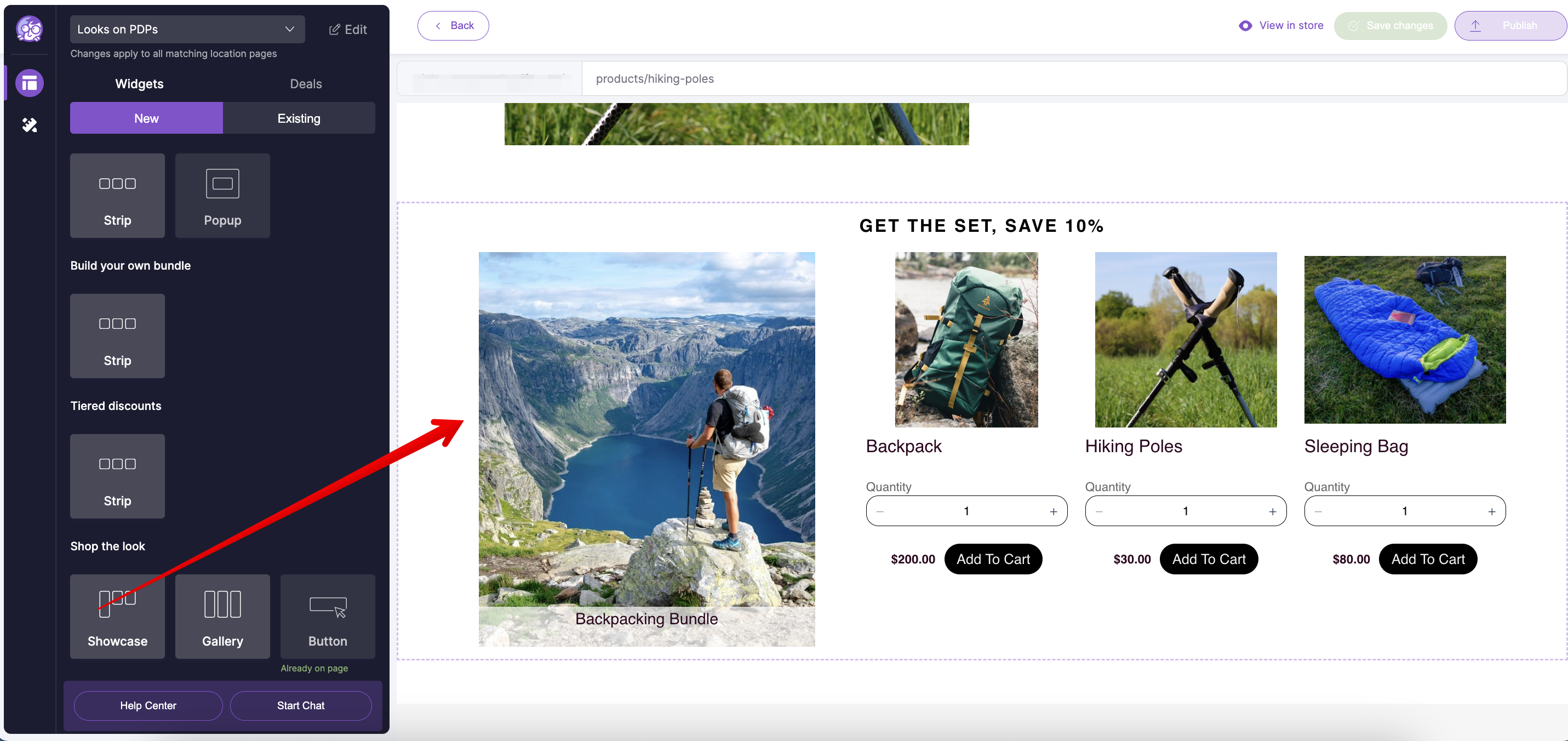 11. Click on 'Save changes'. When you're ready to push the deal live to your store, click on "Publish"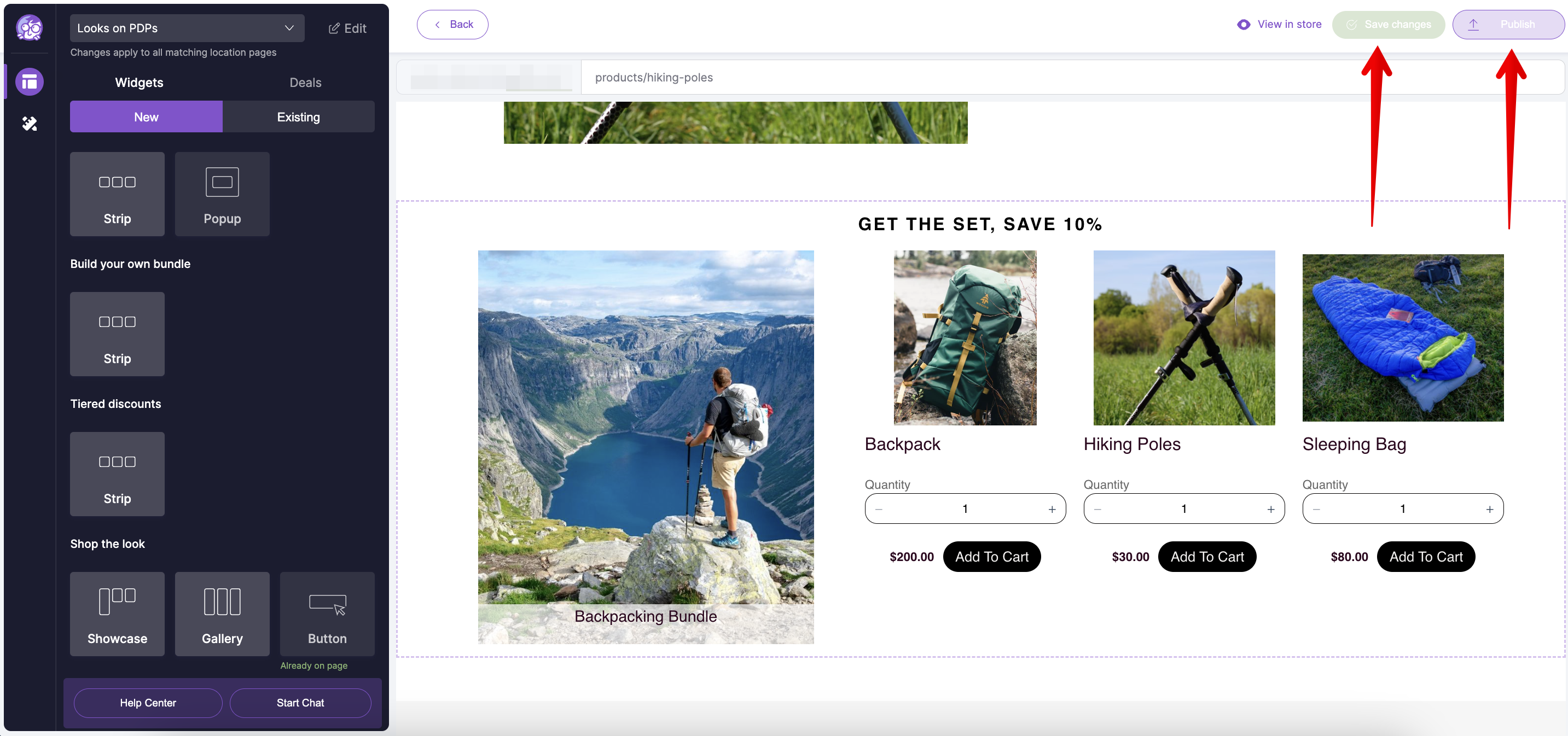 Learn about the three different display options for Looks here.