Learn how to create a new deal group to manage and display your deals
1. From the main menu, navigate to "Deals"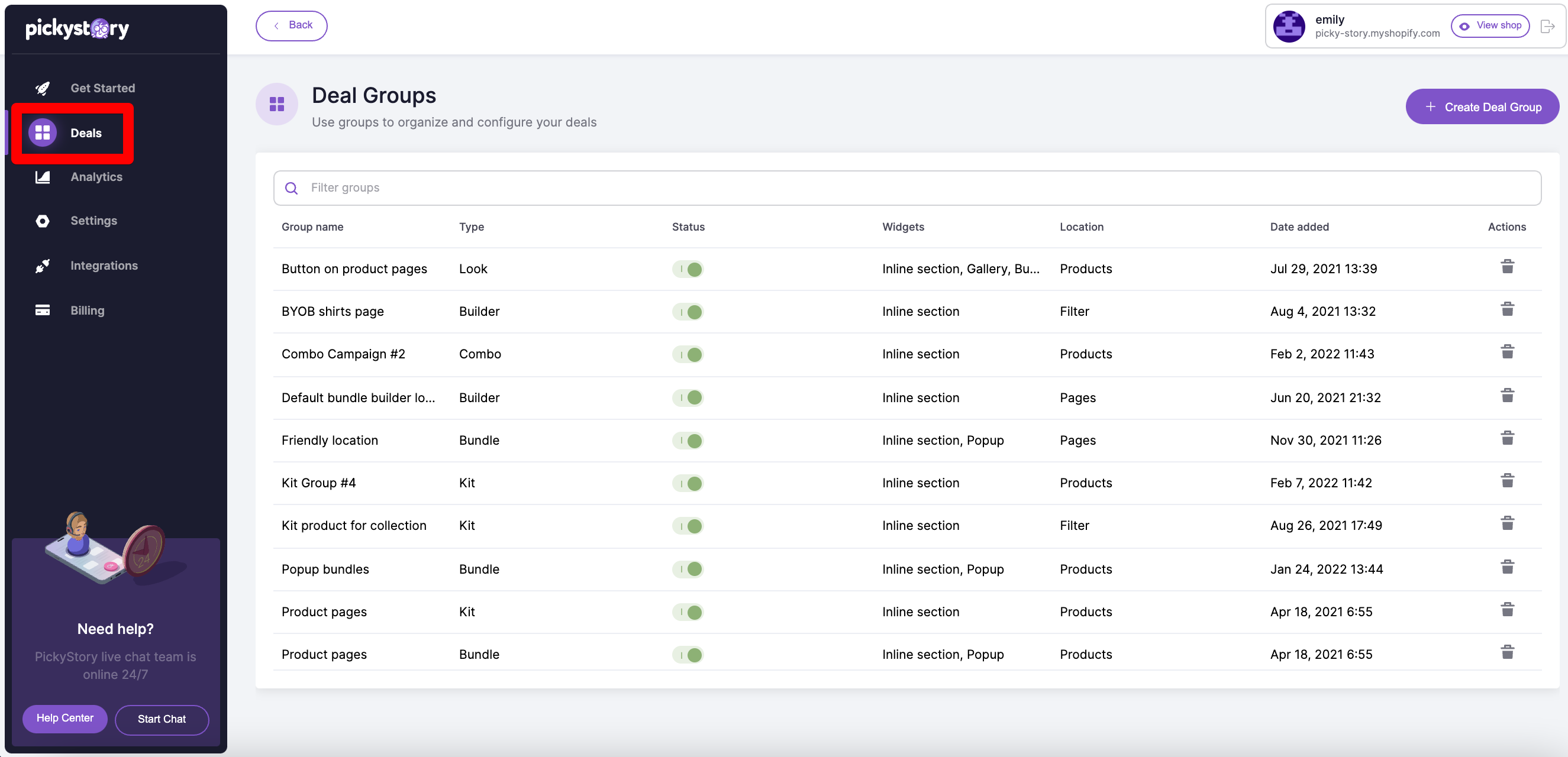 2. Click on "Create Deal Group"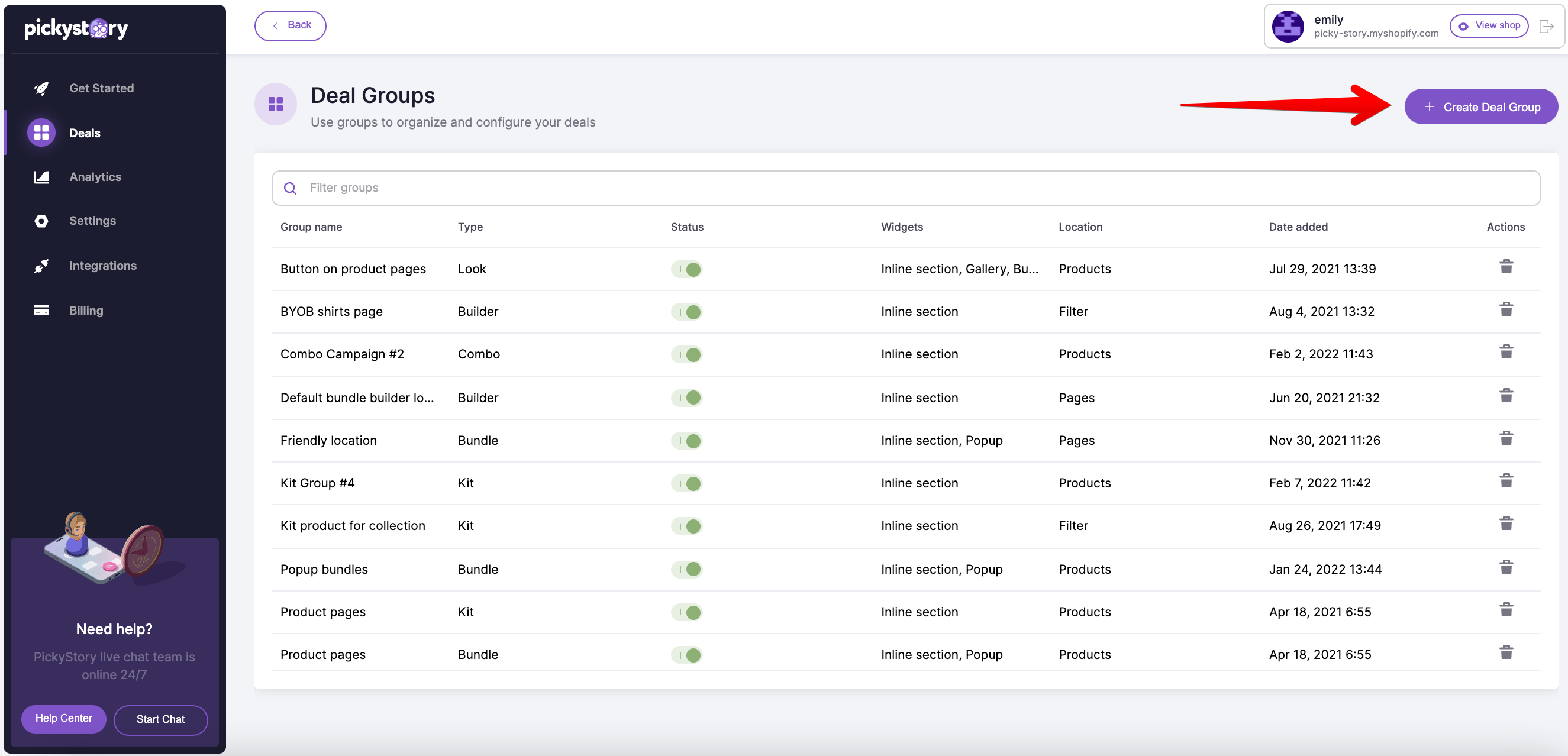 3. Choose the type of deal you wish to use
NOTE: If you're not sure which deal type you need, see live examples of each at try.pickystory.com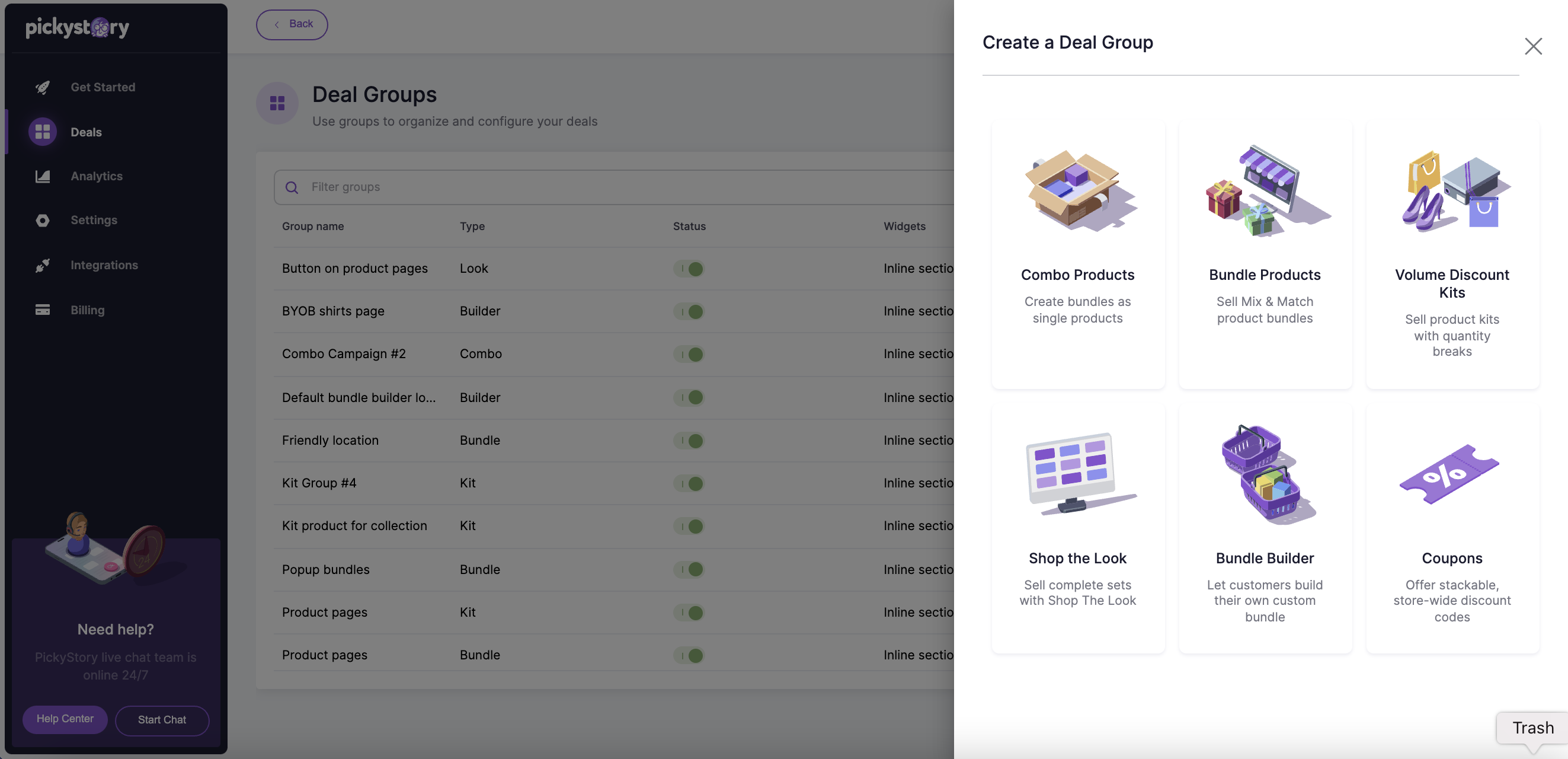 4. Name your deal group. You can click on "Add Bundle" to add existing bundles to the group, or to create a new bundle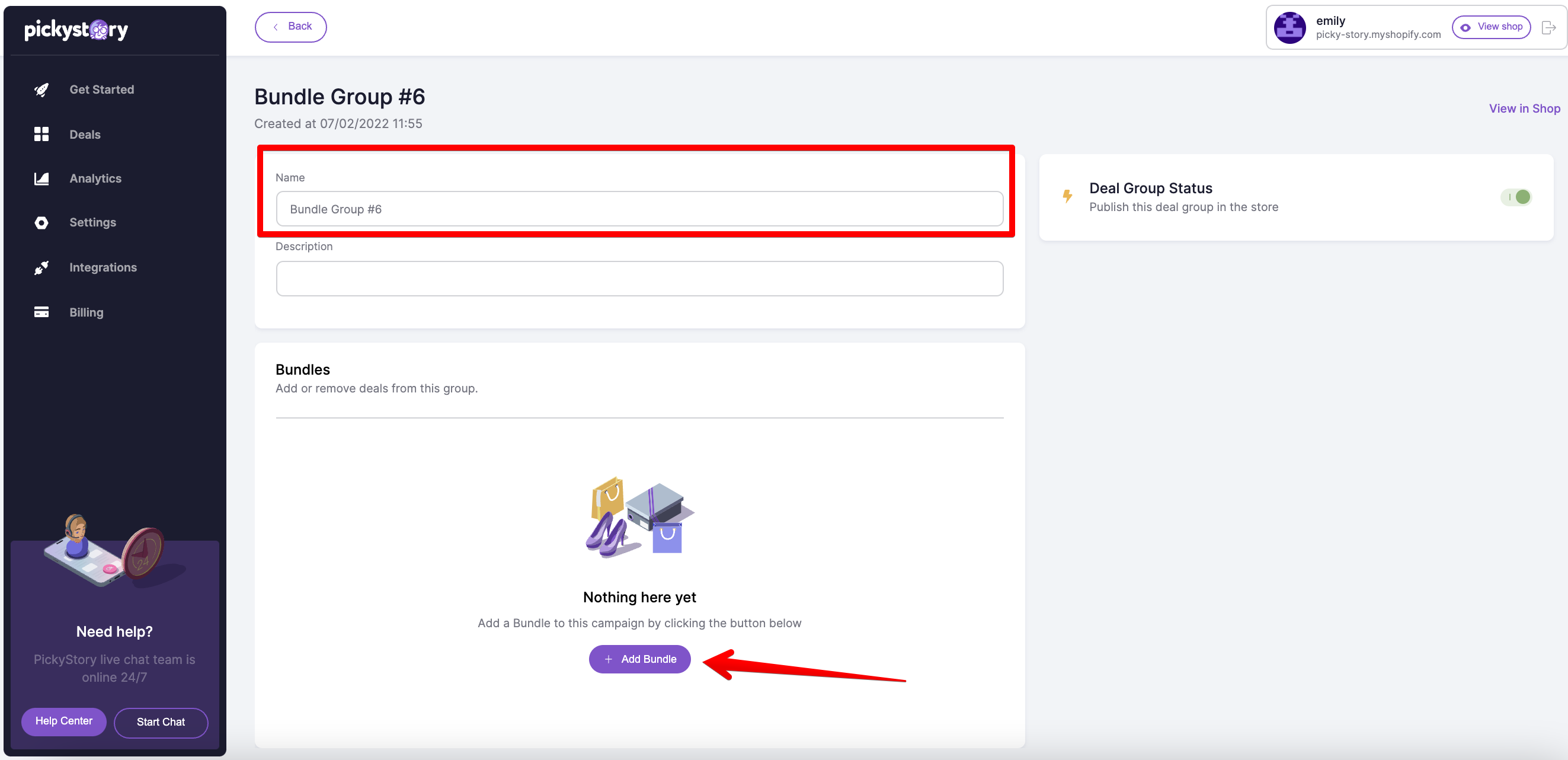 5. If adding an existing bundle, click on "Add to deal group" (then jump to step 9). If creating a new bundle, click on "Create Bundle"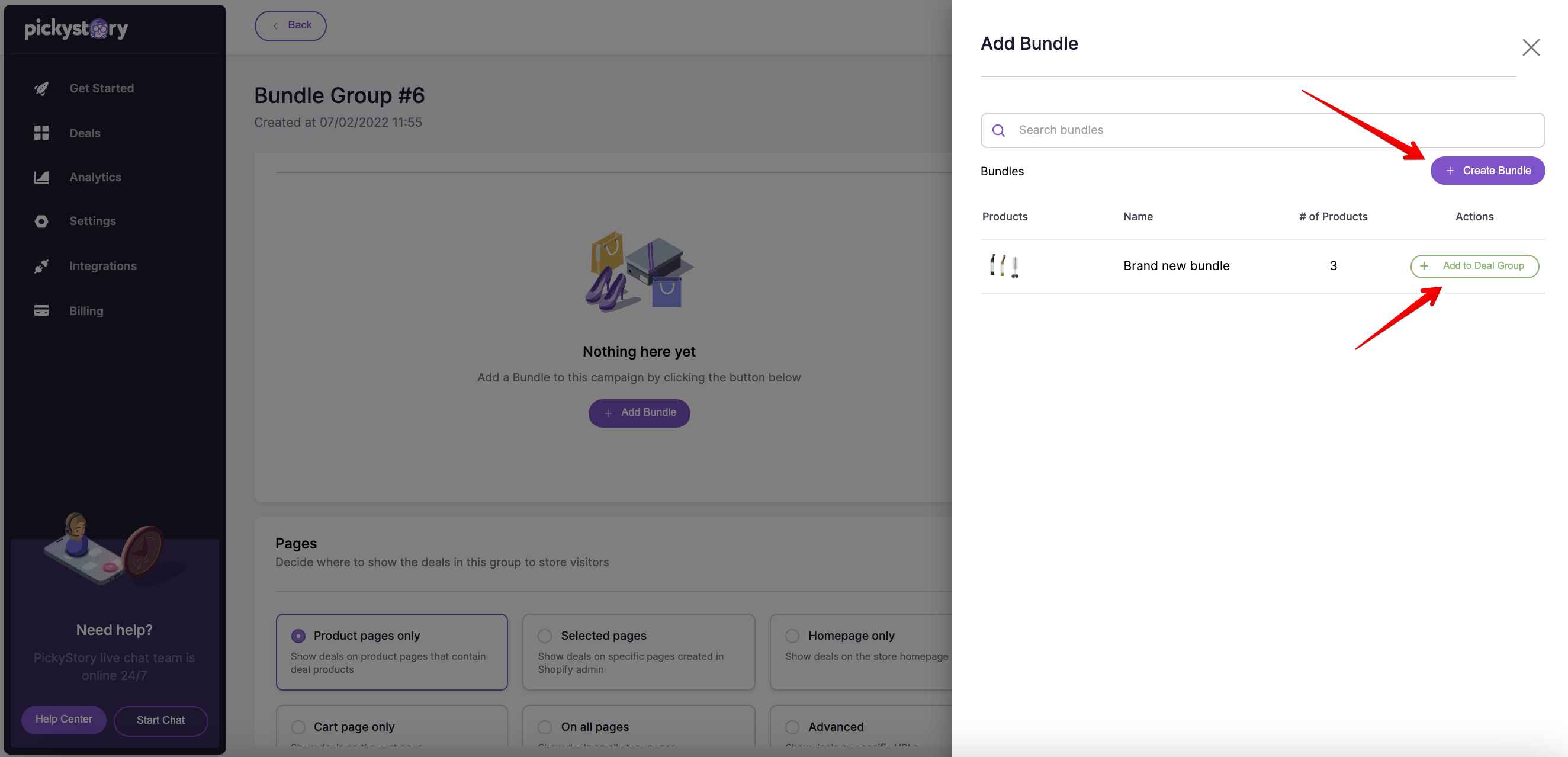 6. Name your bundle and add an optional description. If you wish to add a discount, ensure the discount toggle is in the green/on position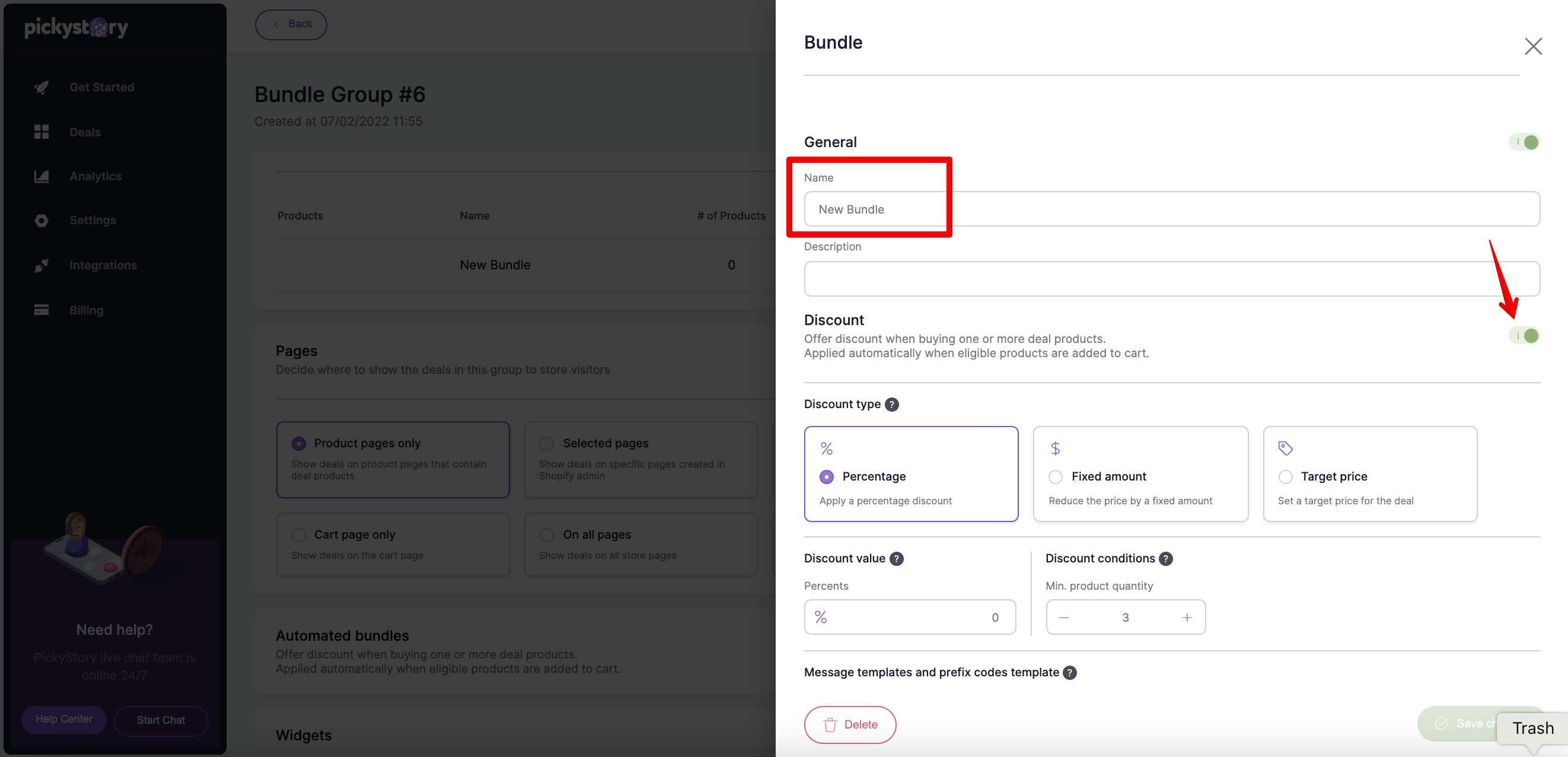 7. If adding a discount, choose the % or $ discount value, or set a target price (final price that the deal will be sold for). Enter the discount value, and the number of products that must be added to the cart for the discount to apply (Min. product quantity)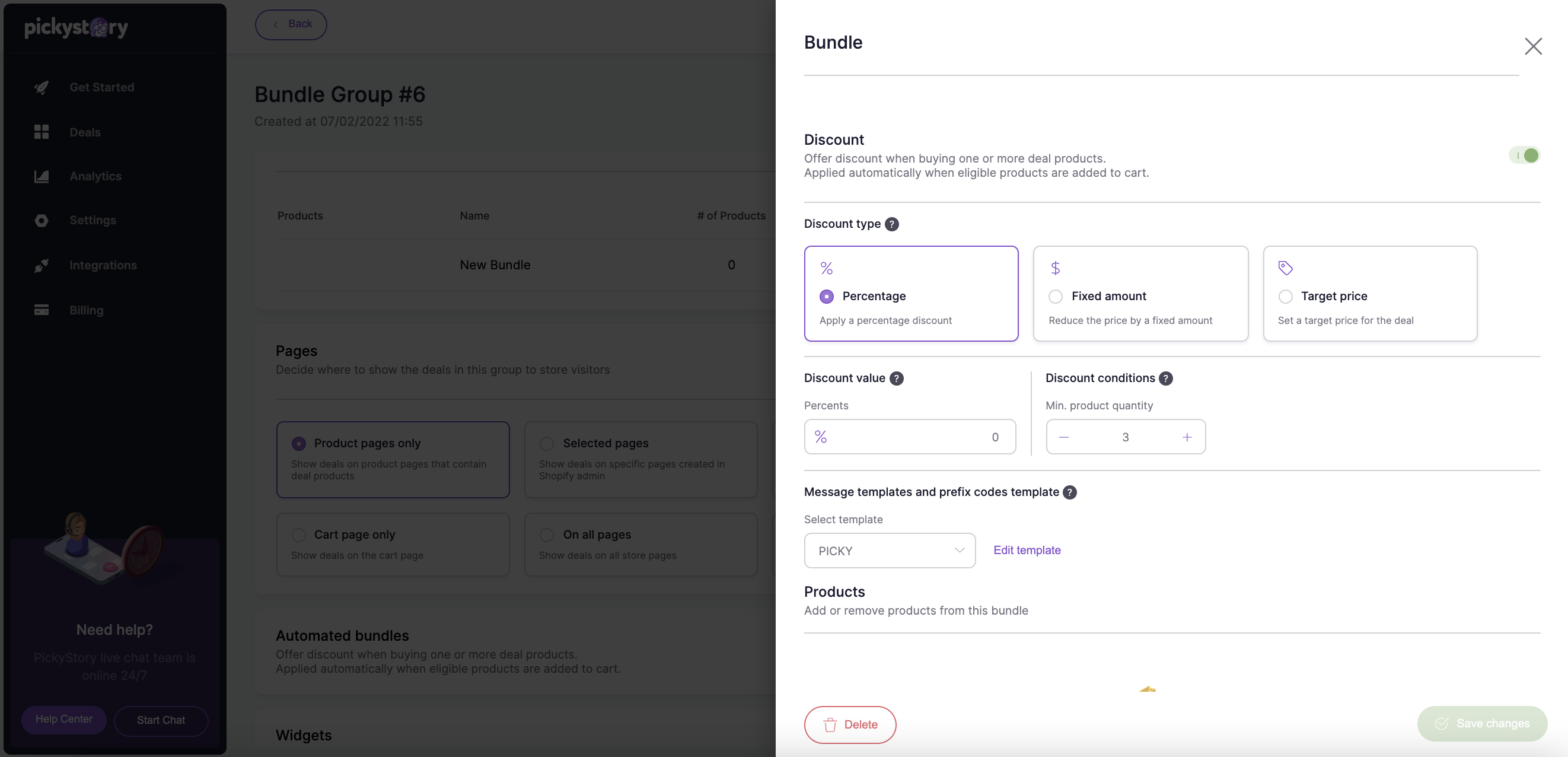 8. Click on the purple "Add product" button to search for and add products to your bundle. Once all your products are added, click on "Save changes."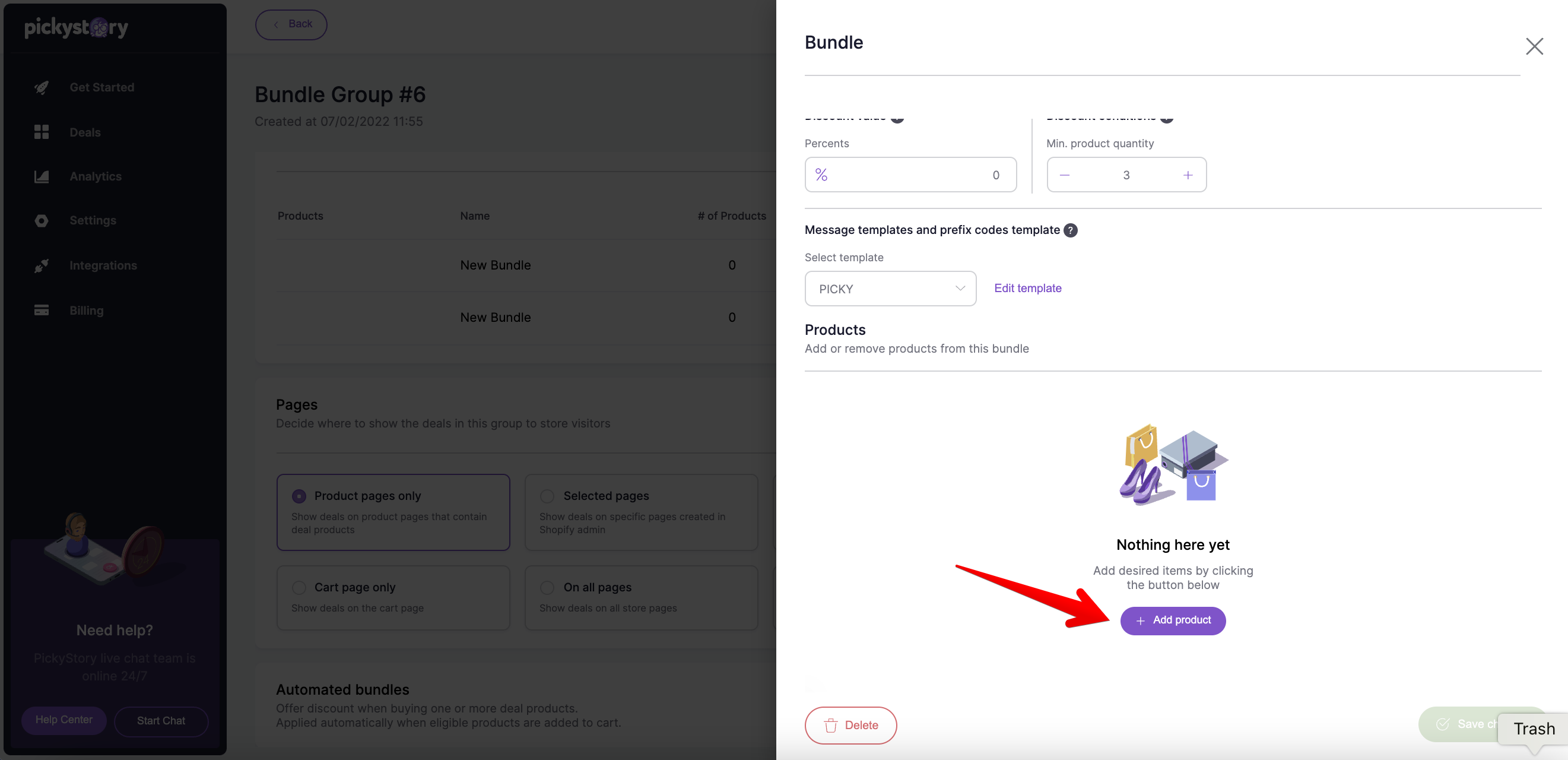 9. You should now see all the deals you wish to add to the group being displayed. Next, select where you want your deals to be displayed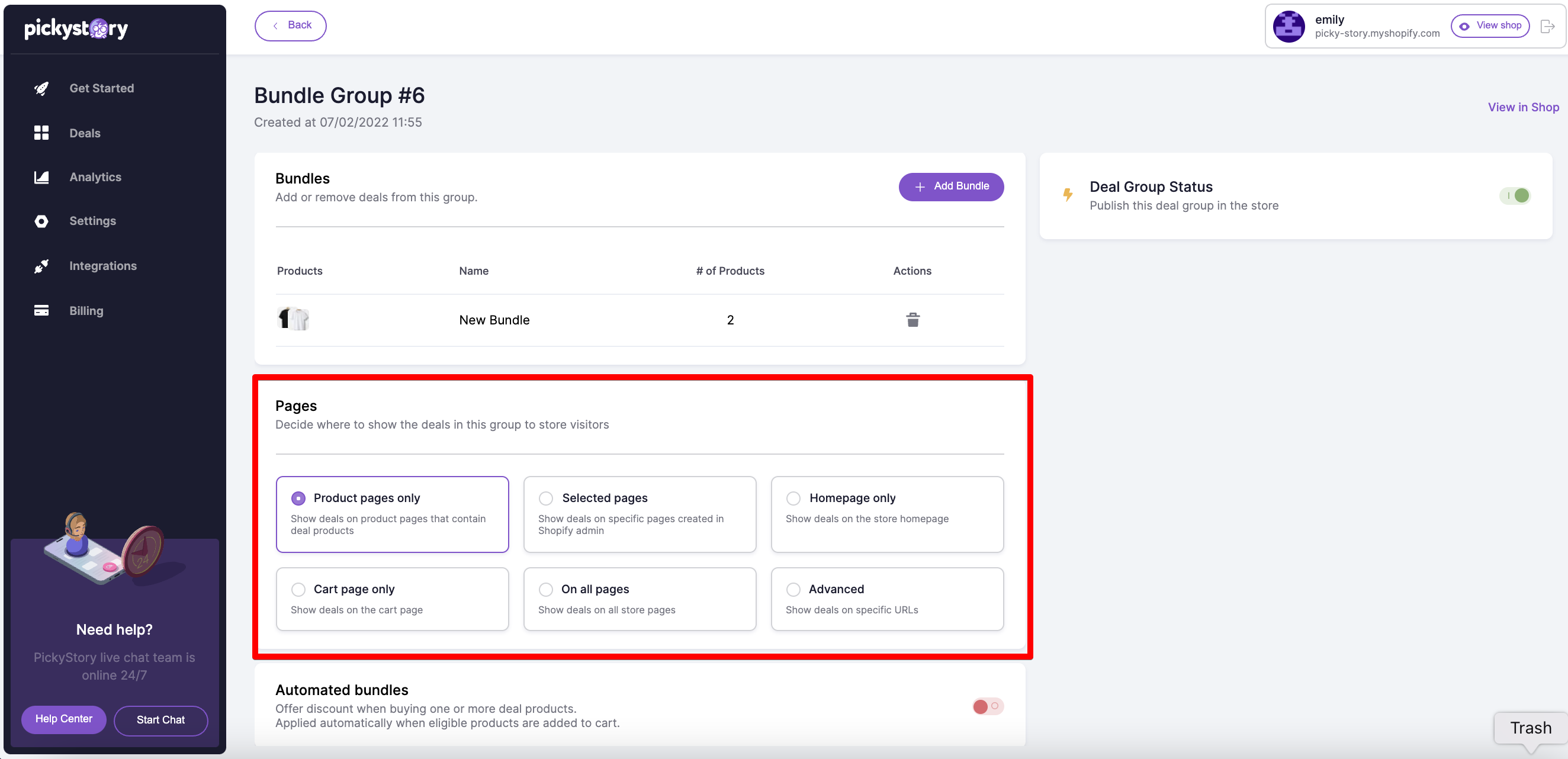 10. Finally, click on 'Customize in Designer' - this will take you to our designer, where you can drag and drop the widget onto the desired section of the page.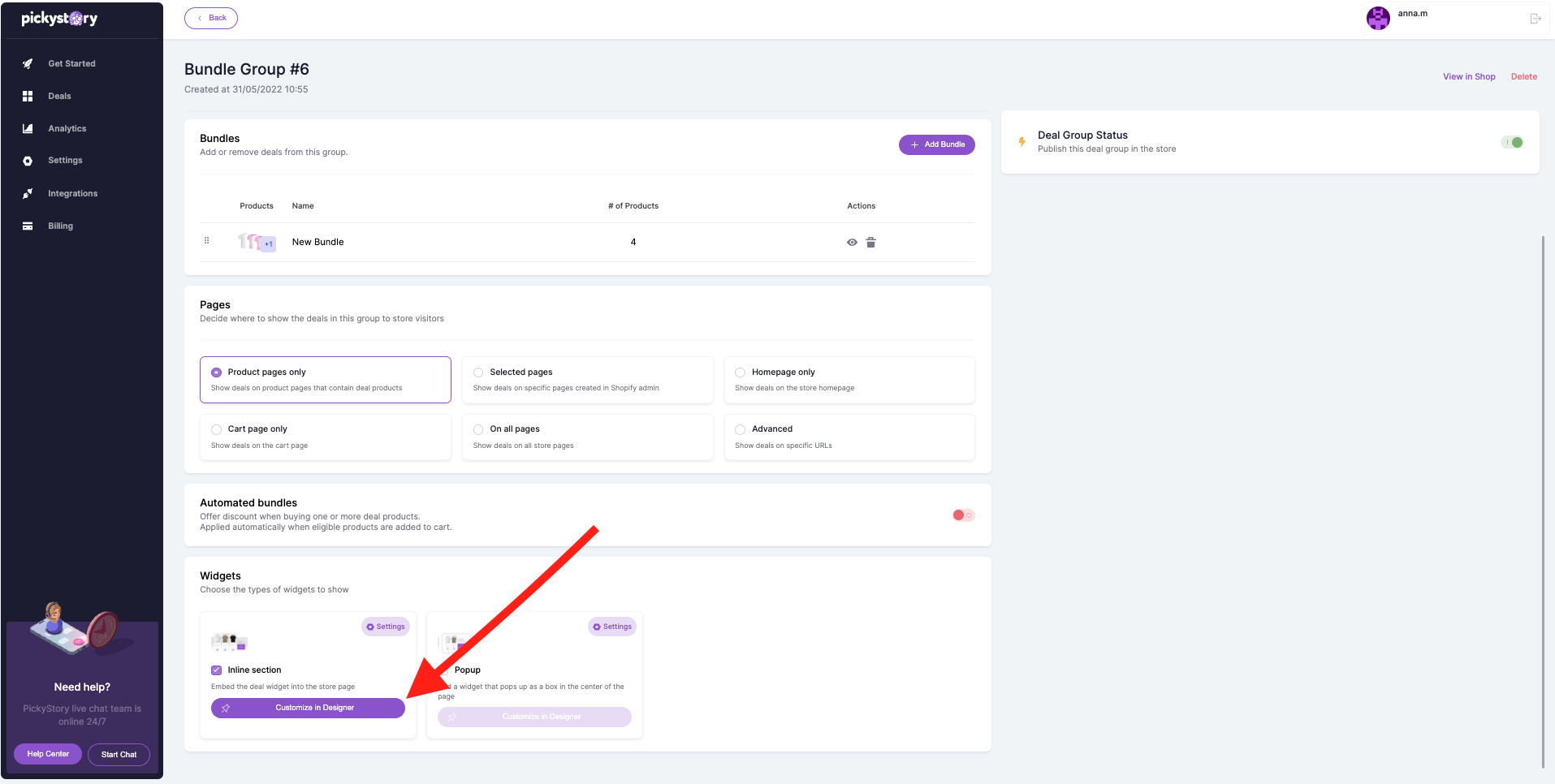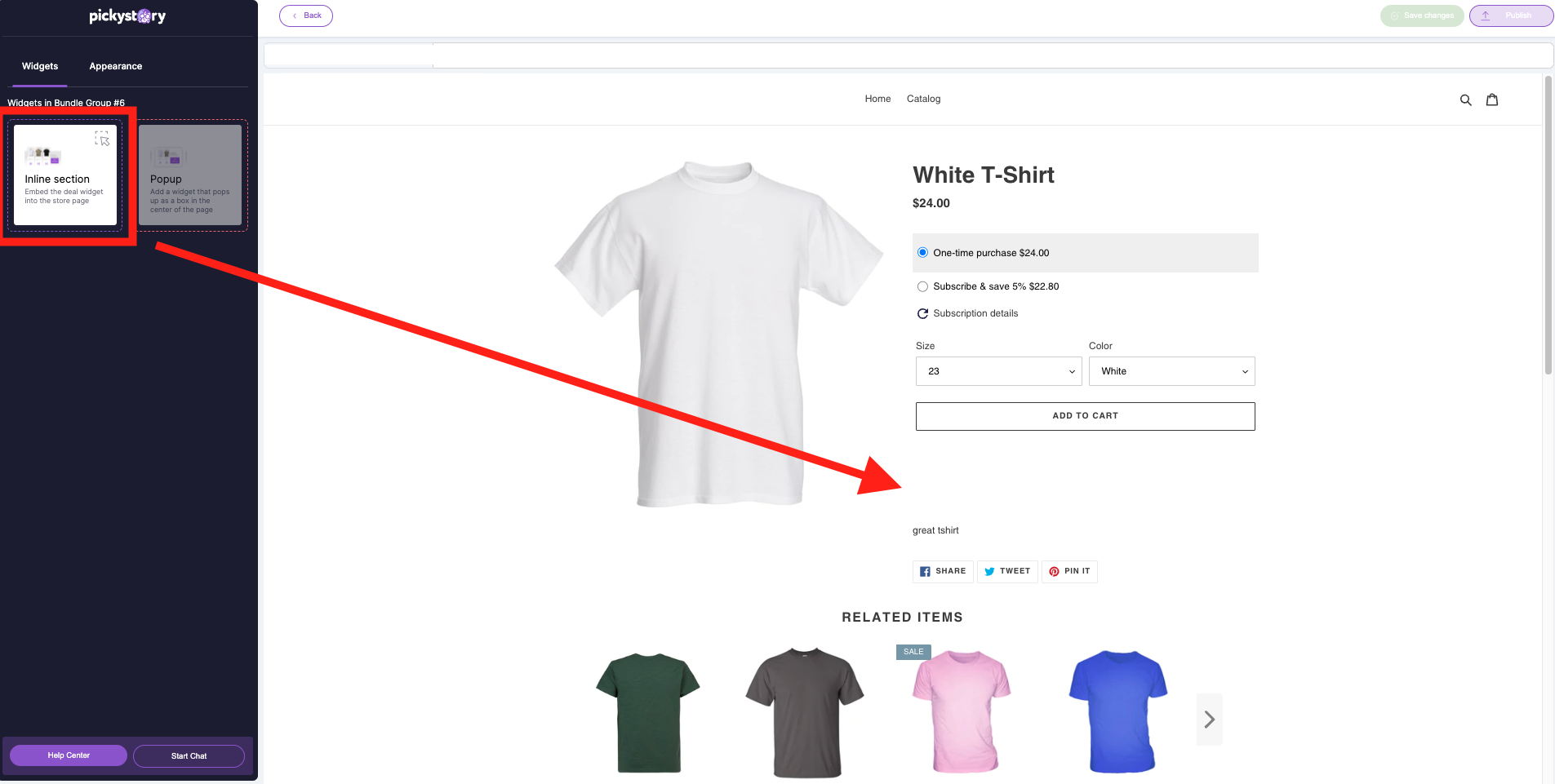 11. Click on 'Save changes'.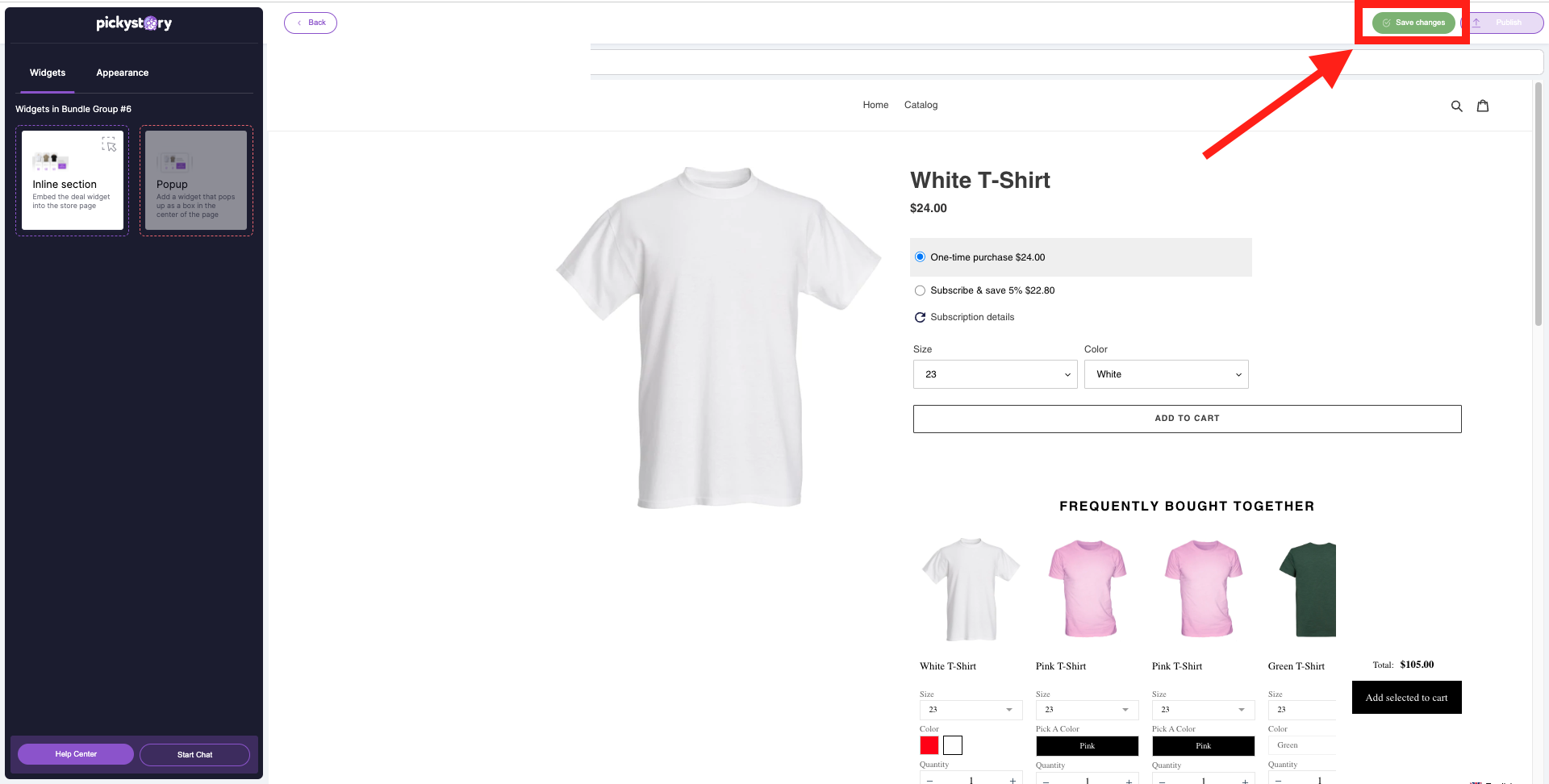 12. If you would like the changes to appear in your store, click on 'Publish.'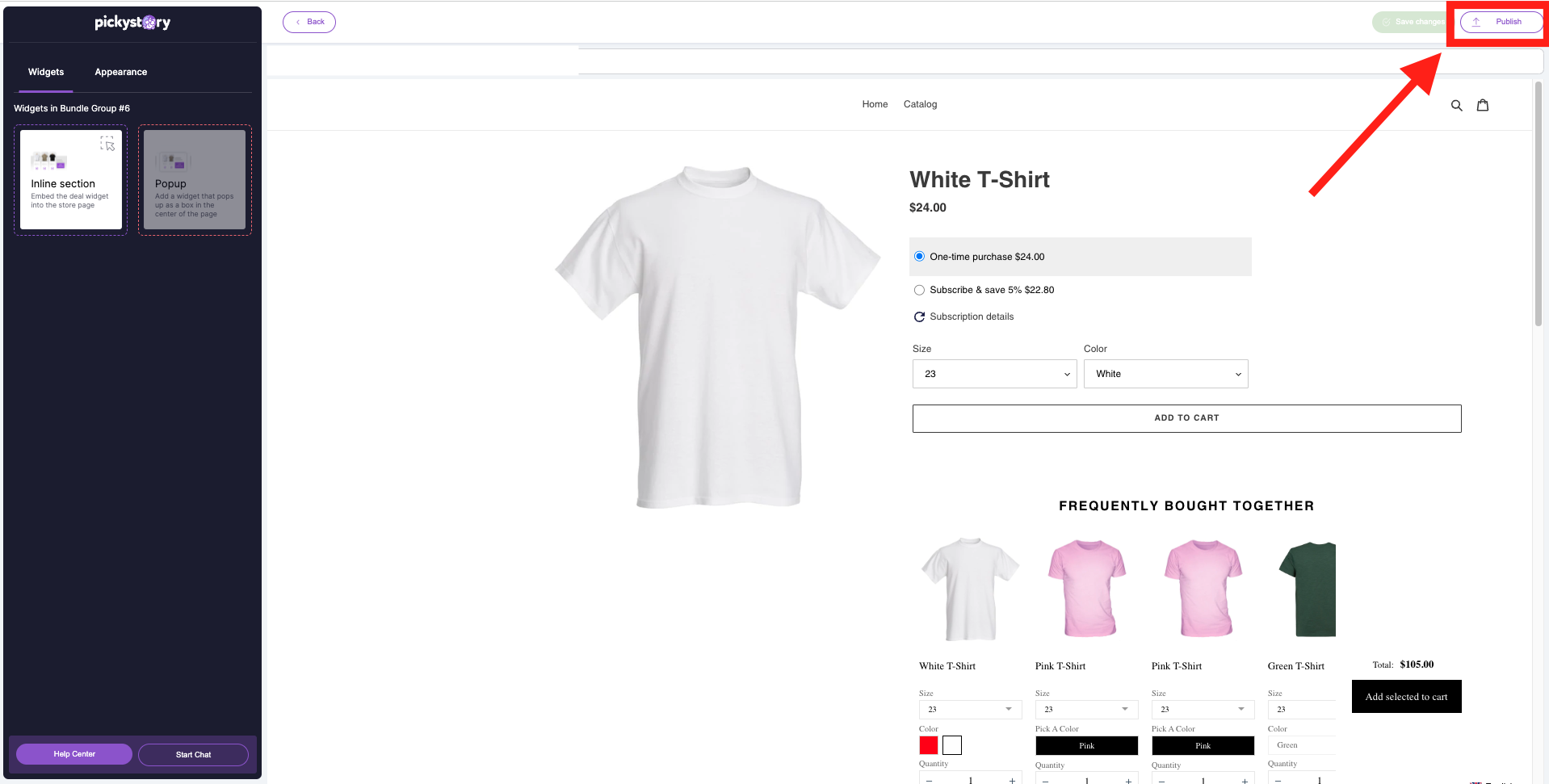 Your Deal is now live!