Let customers create custom bundles with a bundle builder

Shopify Bundle Builder: Allowing customers to create their own product bundle is a great way to increase revenue in your Shopify store. Custom bundles give your customers the option of choosing from a selection of related products (curated by you) in order to create the bundle they find most appealing. Using an upselling app like PickyStory, you can add bundle builder deals and other upselling offers that help you generate more revenue from every store visit. Read on to learn how it all works.
1. Navigate to "Deals" and click on "Create Deal Group"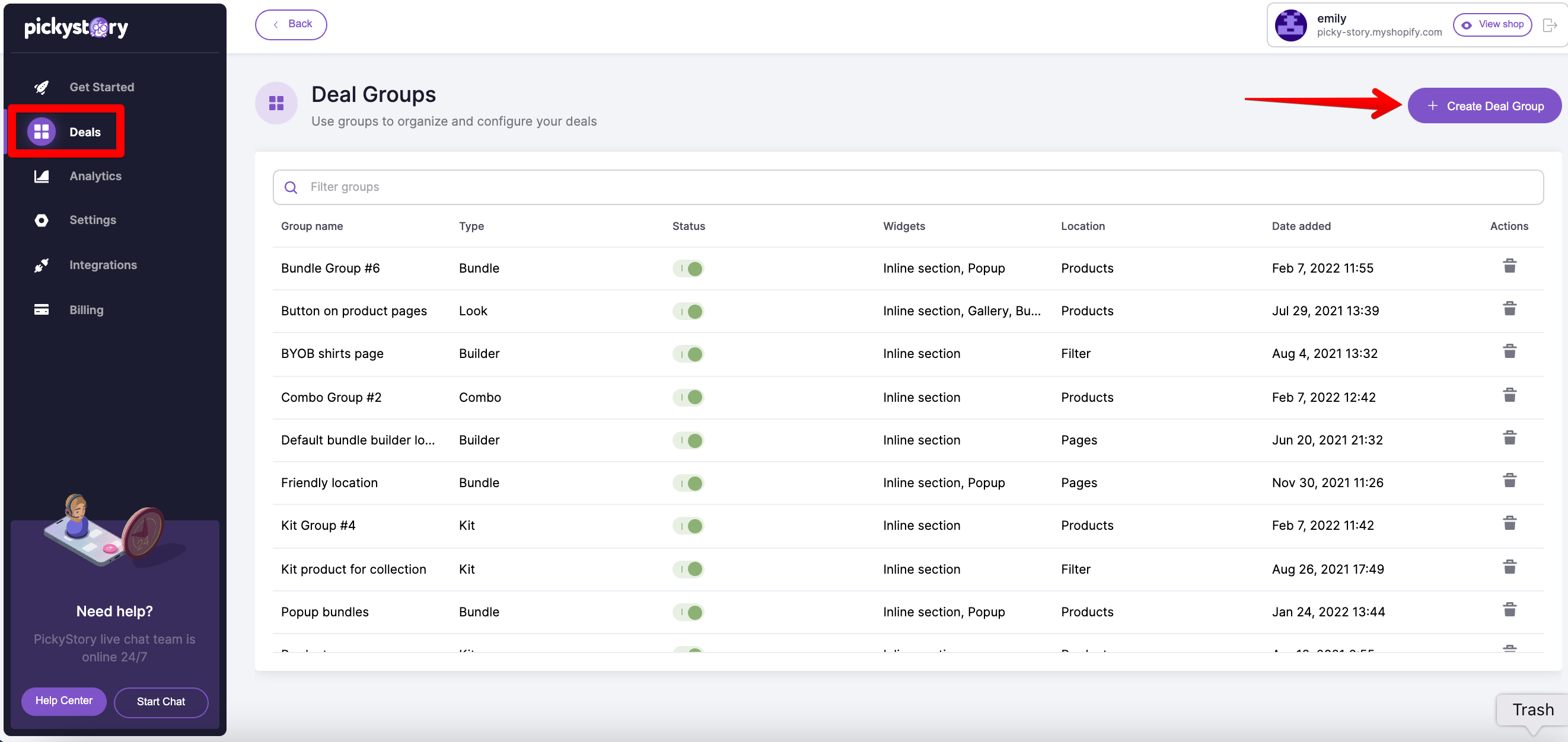 2. Select "Bundle Builder"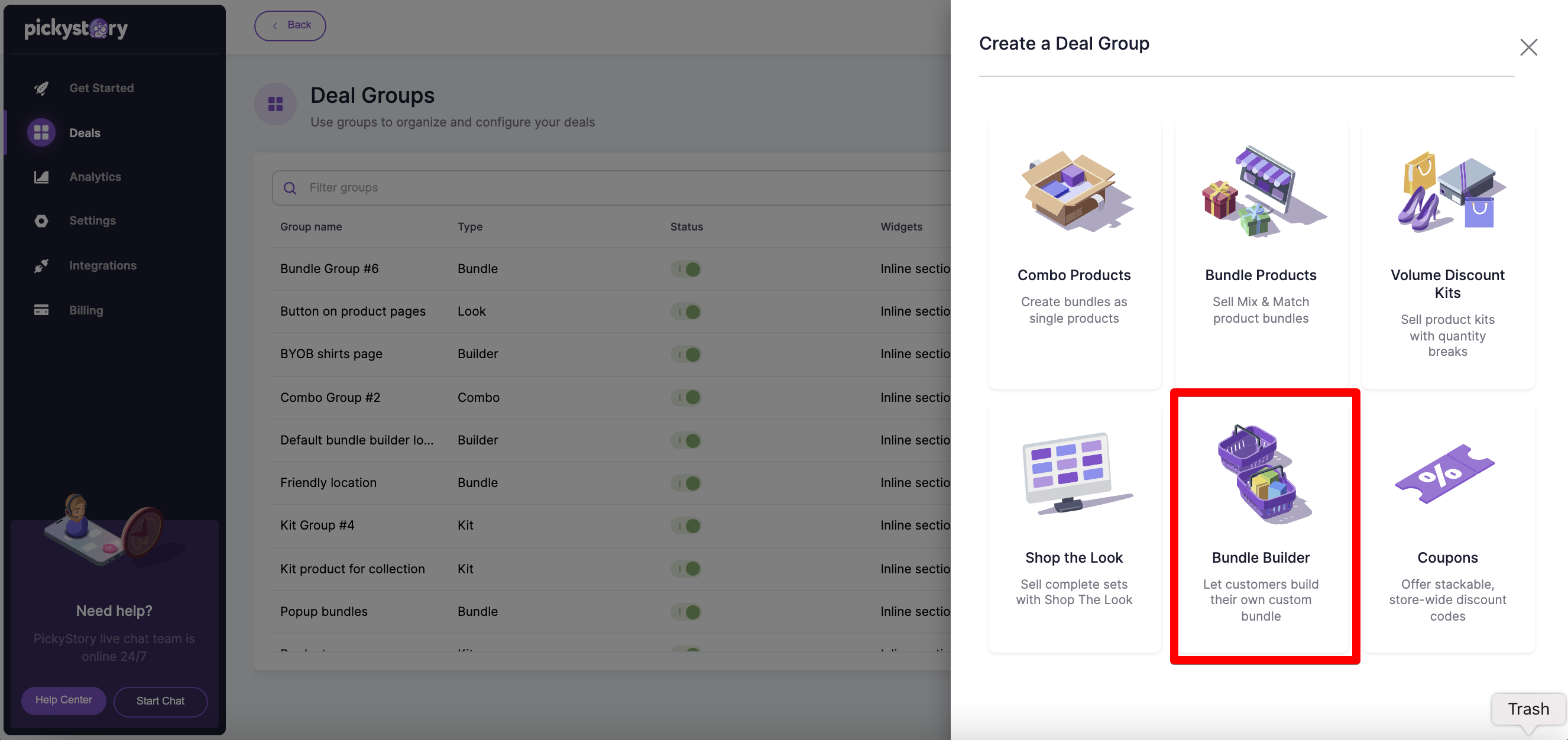 3. Give your Bundle Builder deal group a name (for example, "Bundle builders on product pages") and click on "Add Builder" to add a Bundle Builder to the group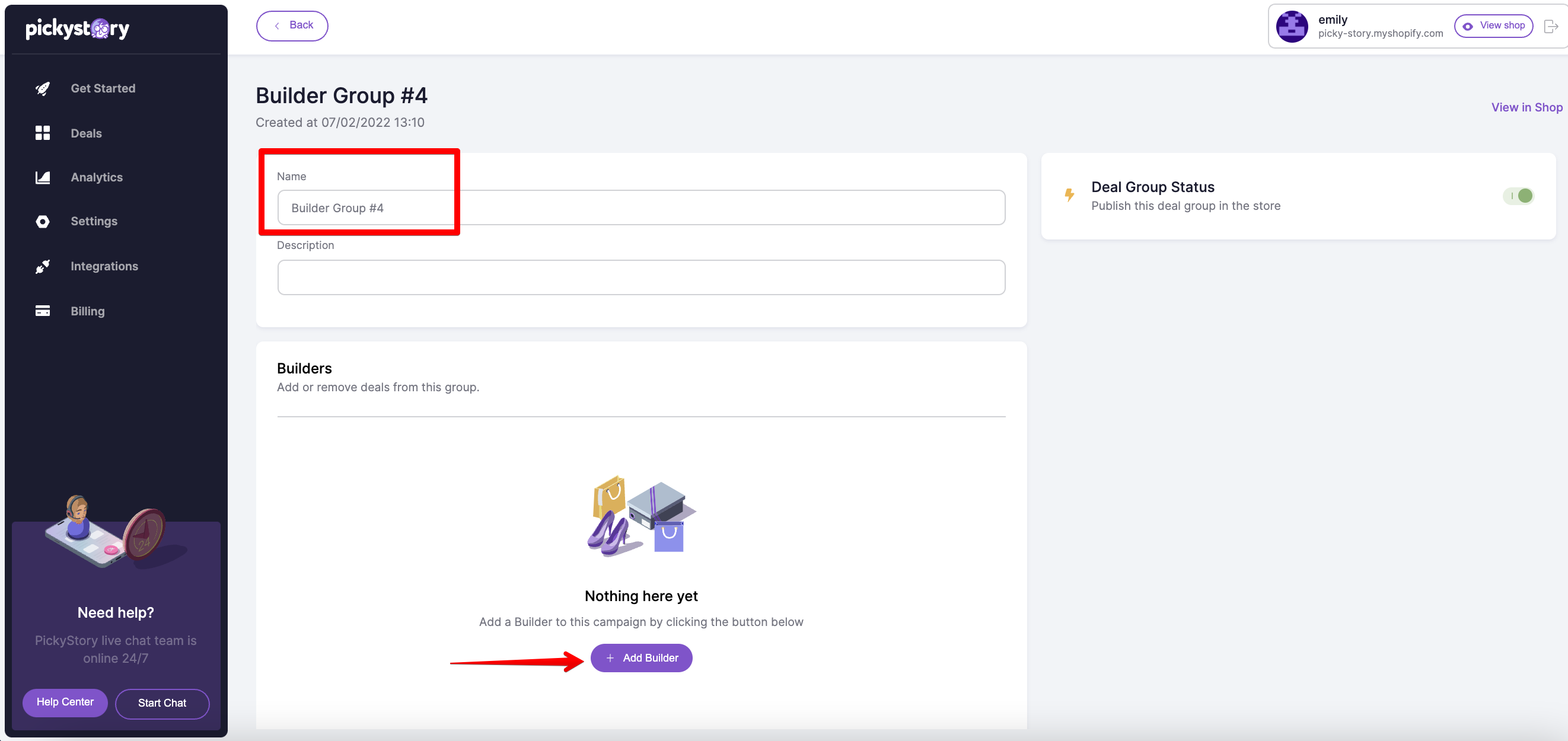 4. Add existing Bundle Builders to your group, or click on "Create Builder" to create a new bundle builder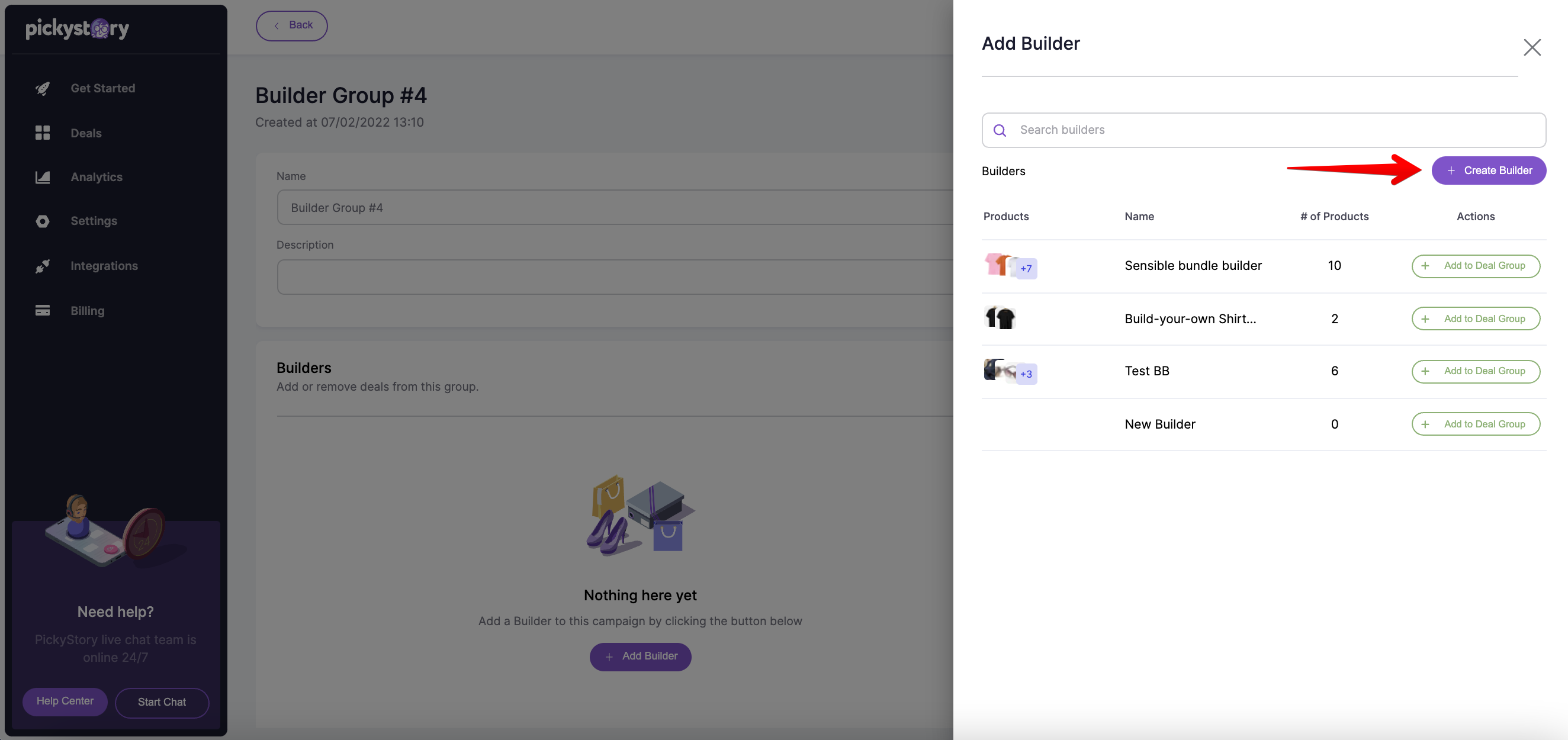 5. If creating a new Bundle Builder, name your Bundle Builder, add an (optional) description and select (optional) discount parameters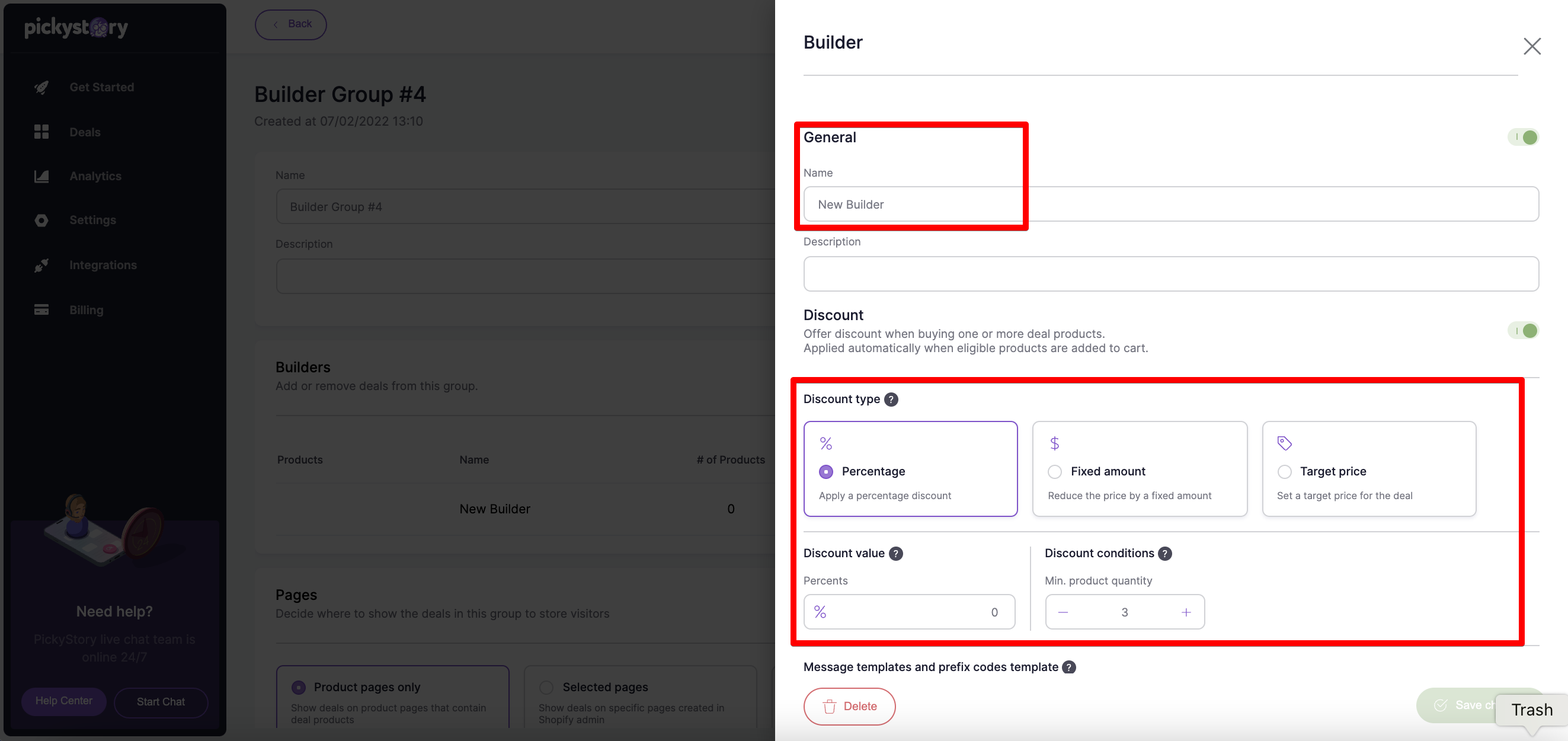 6. Add products to your Bundle Builder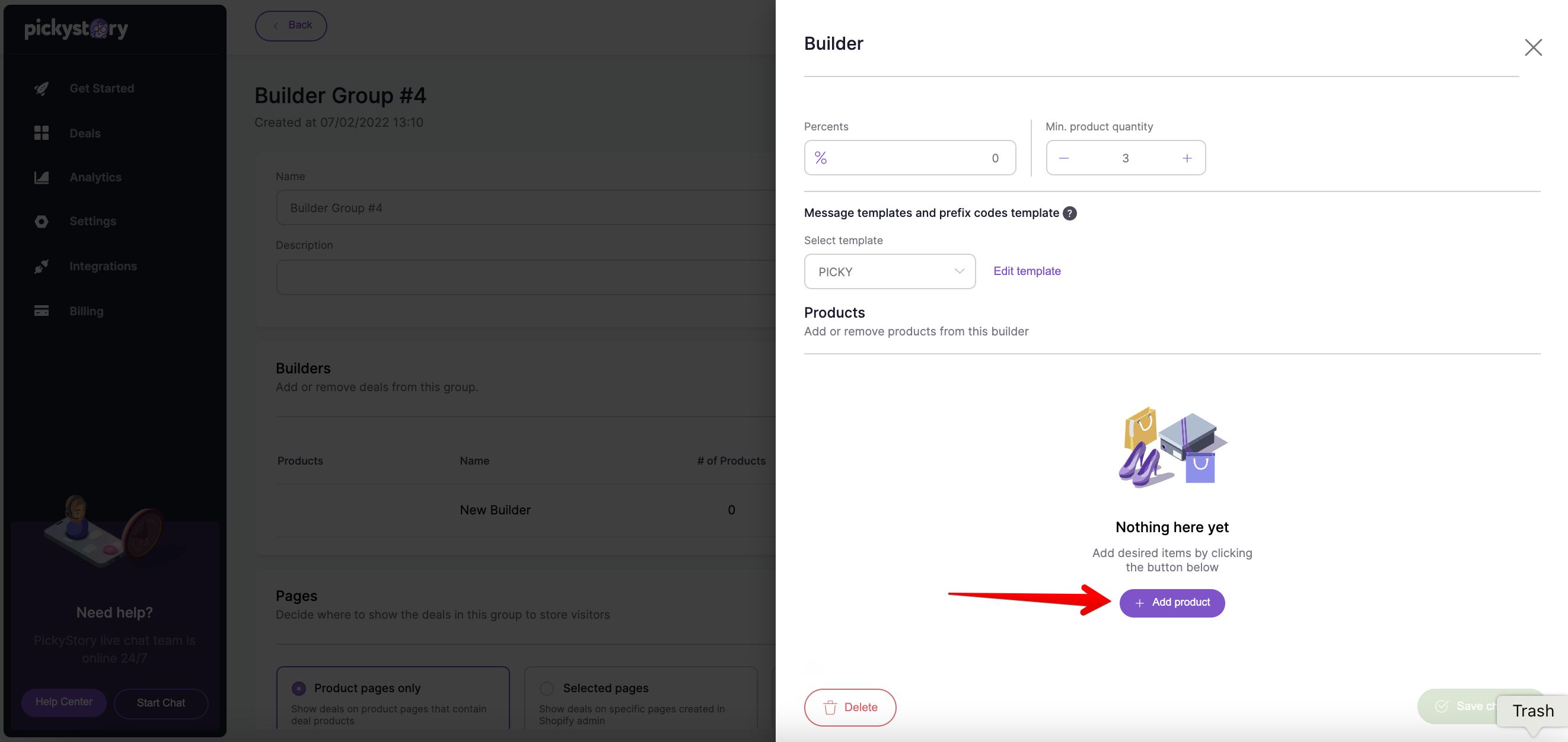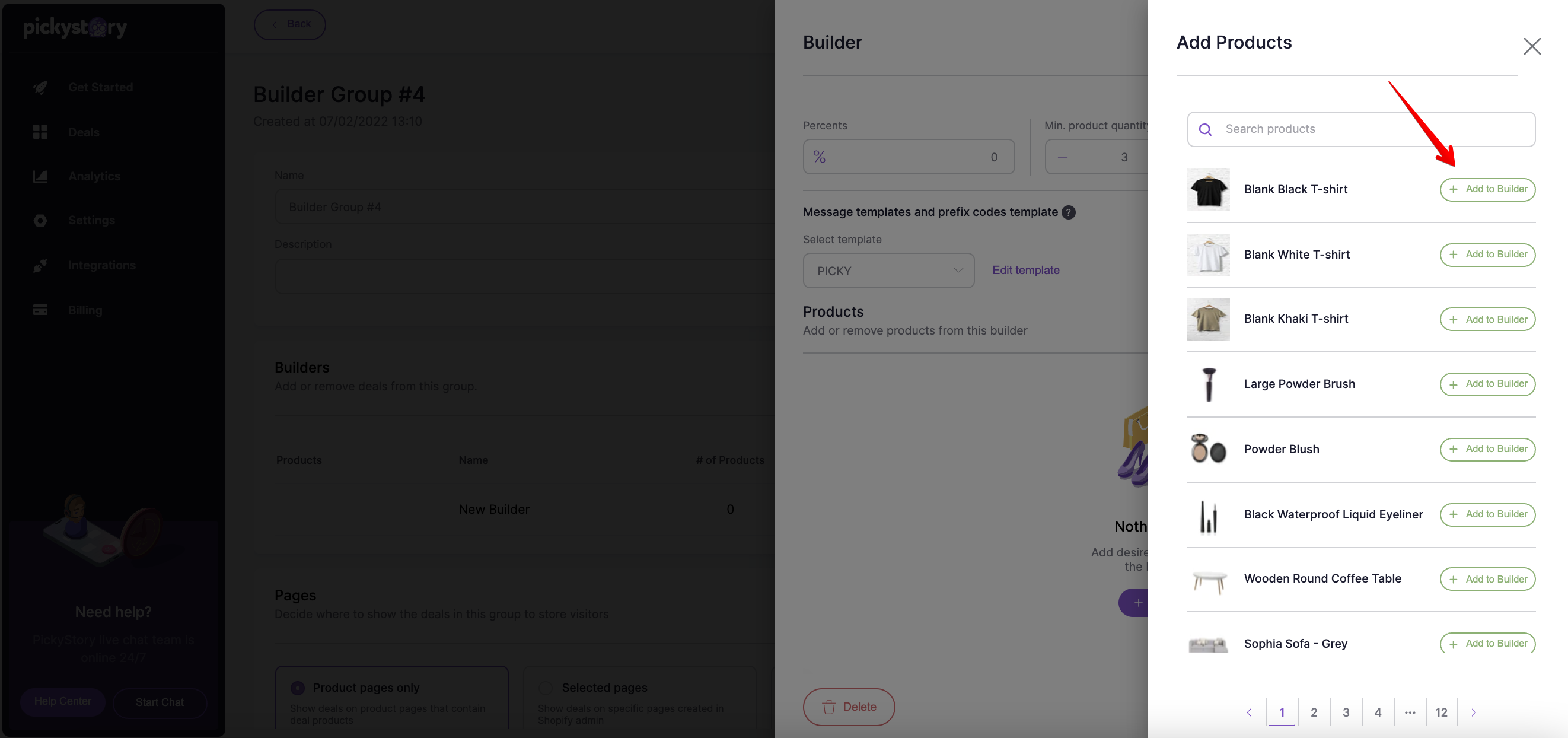 8. Scroll down to the Pages section and select where to display your Bundle Builder. Then, click on "Customize in Designer" to position the deal on the section of the page you desire.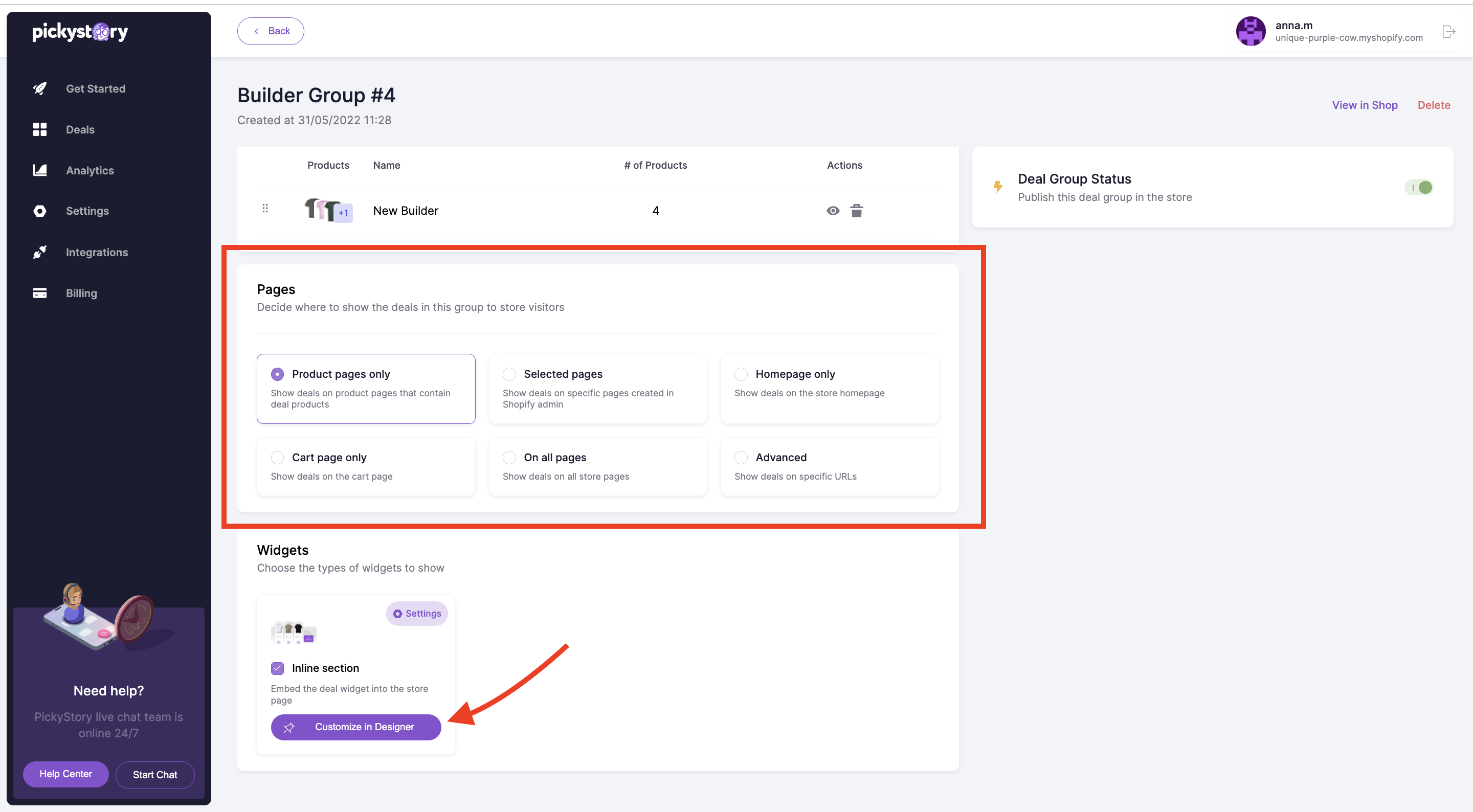 9. Drag and drop your Bundle Builder onto the desired page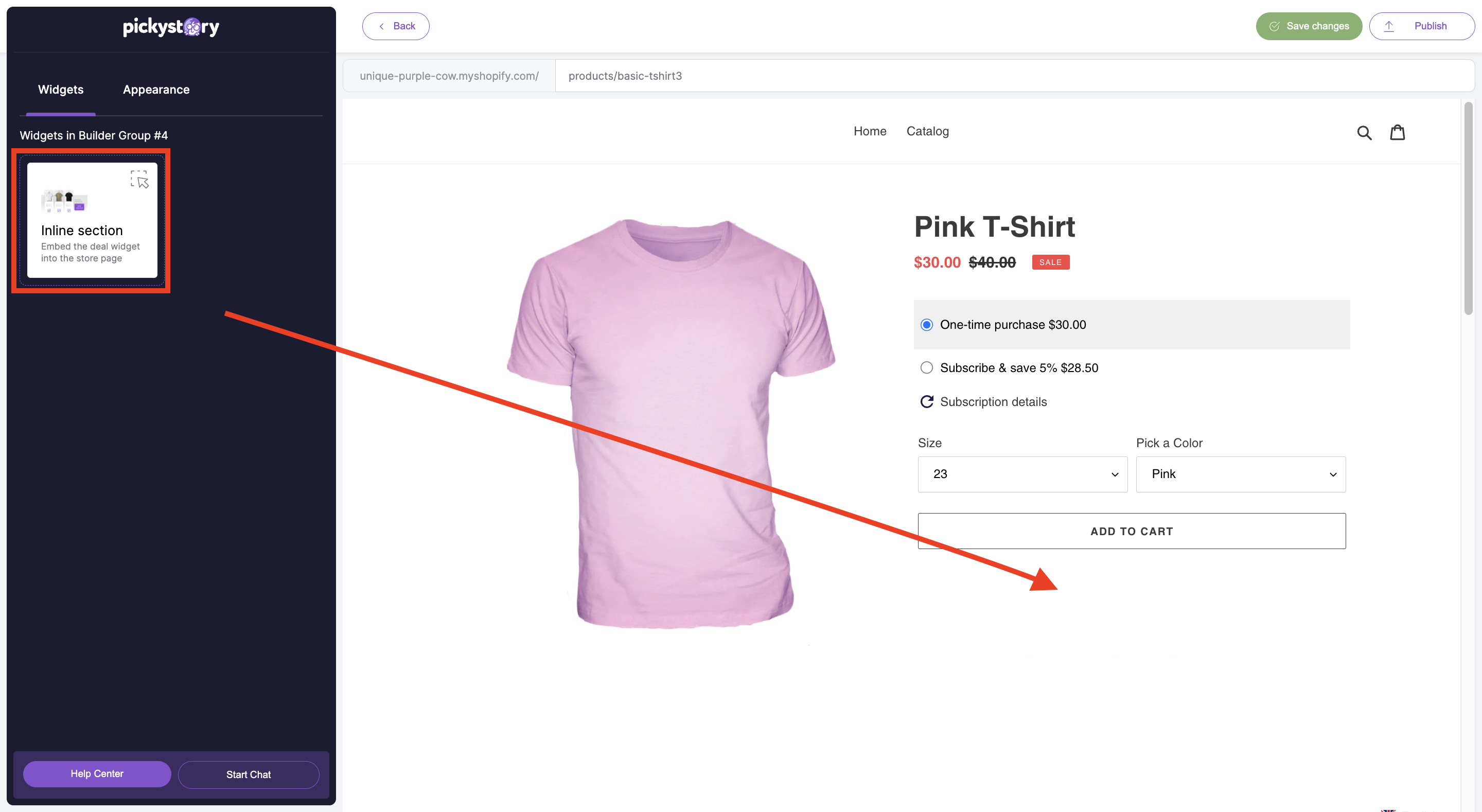 11. Click on 'Save changes'.
12. If you would like the changes to appear in your store, click on 'Publish.'
Note: If you want to display additional bundles at the same location in your store, they can be added to the same Bundle Builder deal group.
Tip: You can find all the steps to create a Bundle Builder with sections Here.