Let customers create custom bundles with "Build your own bundle"
This feature is available to customers who installed the app after November 14th, 2023
Steps to create:
1. Go to Scenarios, and click on create-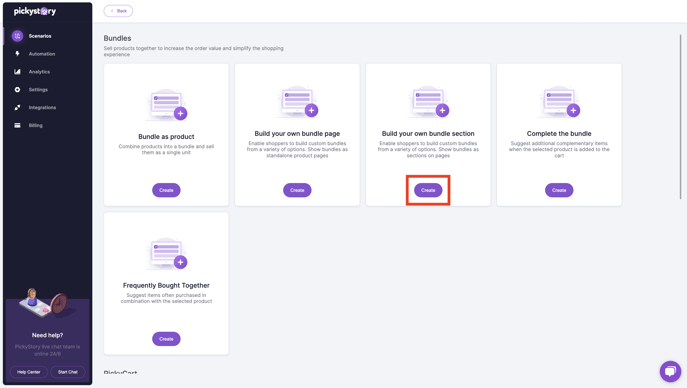 2. Create a new bundle-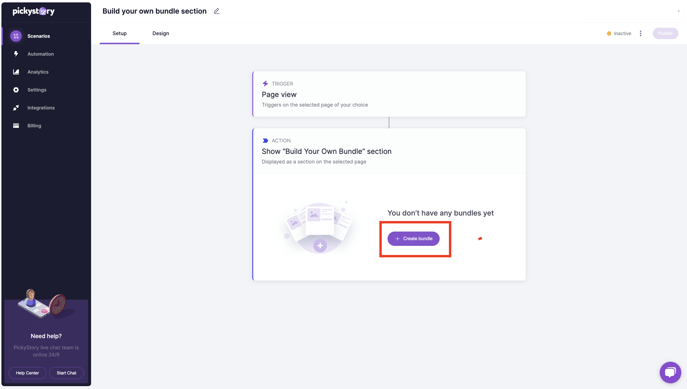 3. GIve the builder a name and add an image and description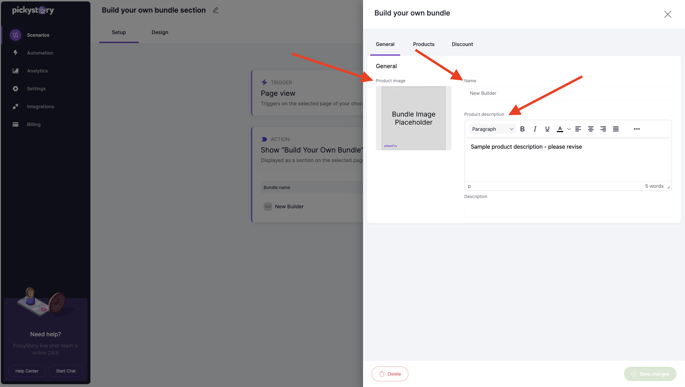 4. You can create one section or multiple sections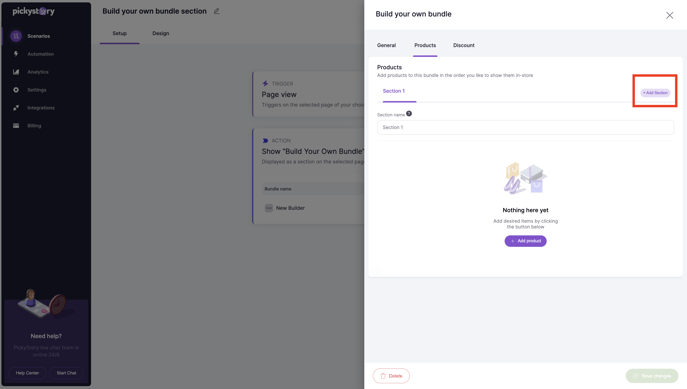 5. Add the products, set the discount and save the new changes-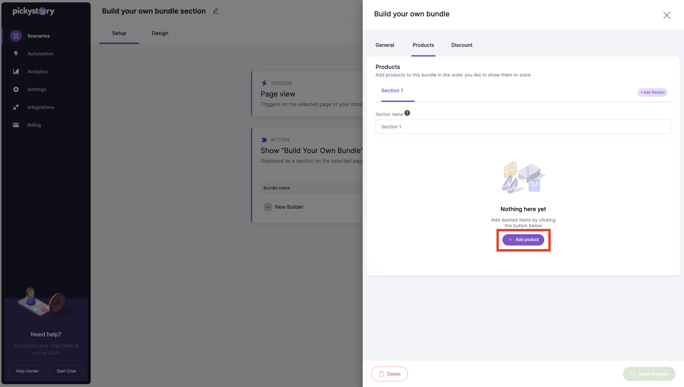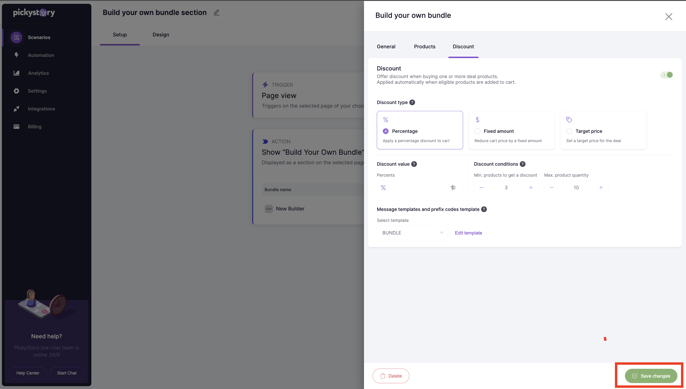 6. Publish the scenario-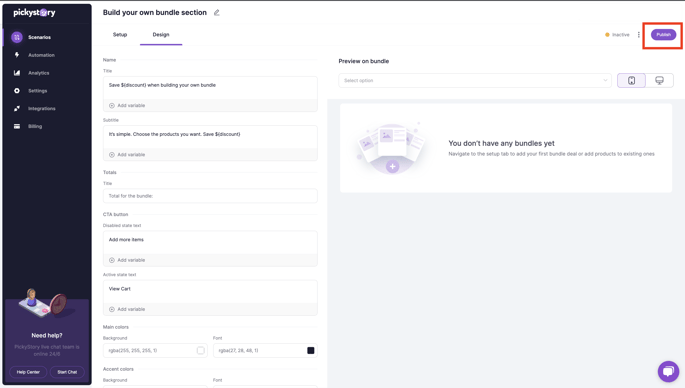 7. Choose the template and click on "add to store", you will be redirected to Shopify's editor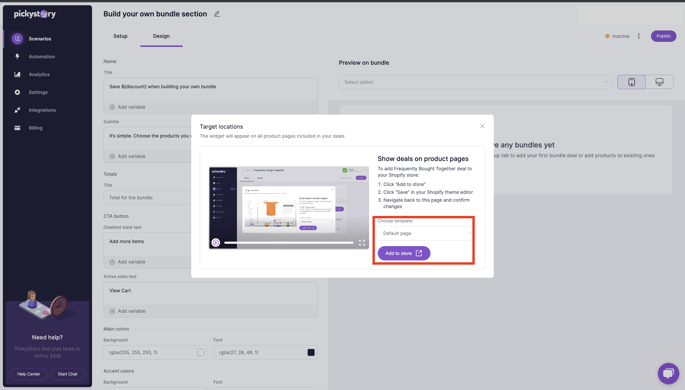 8. PickyStory app block will appear on the page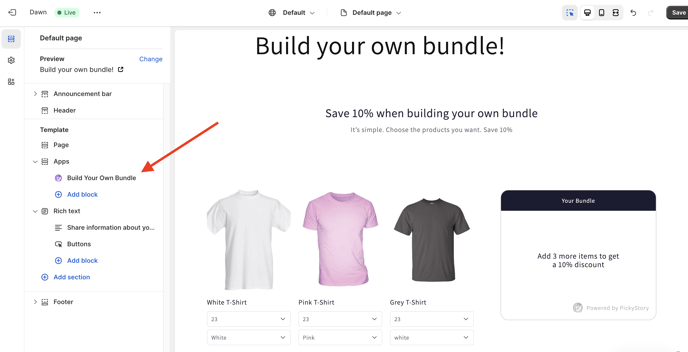 **In case it is not showing, click on "add block" under "apps" and add "build your own bundle" by PickyStory.
Then save changes.
9. Once the offer is live on the page, you will see a confirmation in the app-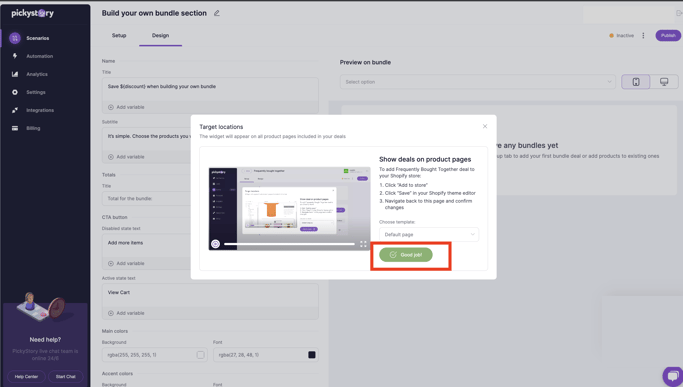 The Builder is now live in your store! 🎉