PickyStory deal discounts can now be stacked with a store-wide coupon code. Here's how to do it.

Discount stacking: To stack a PickyStory deal discount with a store-wide coupon, create the coupon within the PickyStory app:
1. Navigate to "Deals" and click on "Create Deal Group"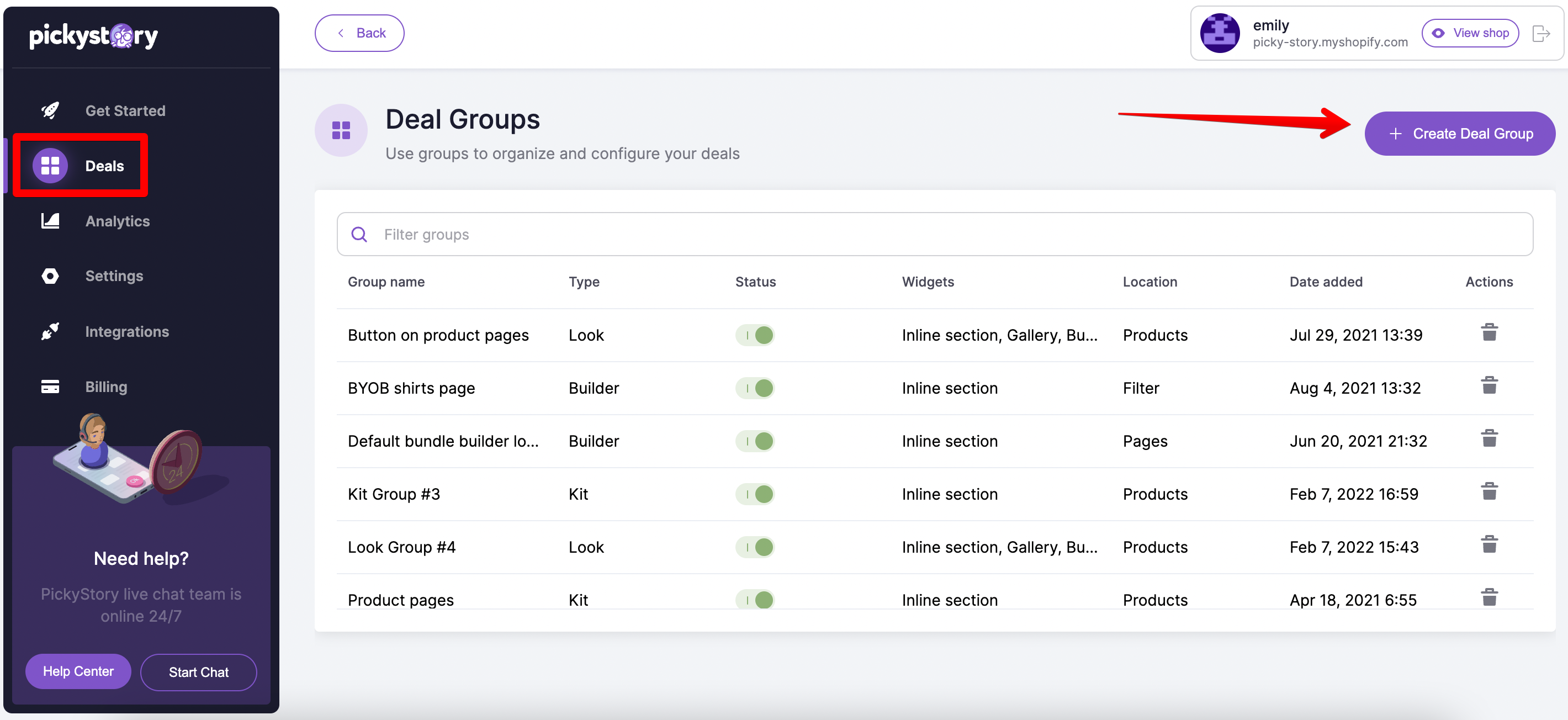 2. Select "Coupons"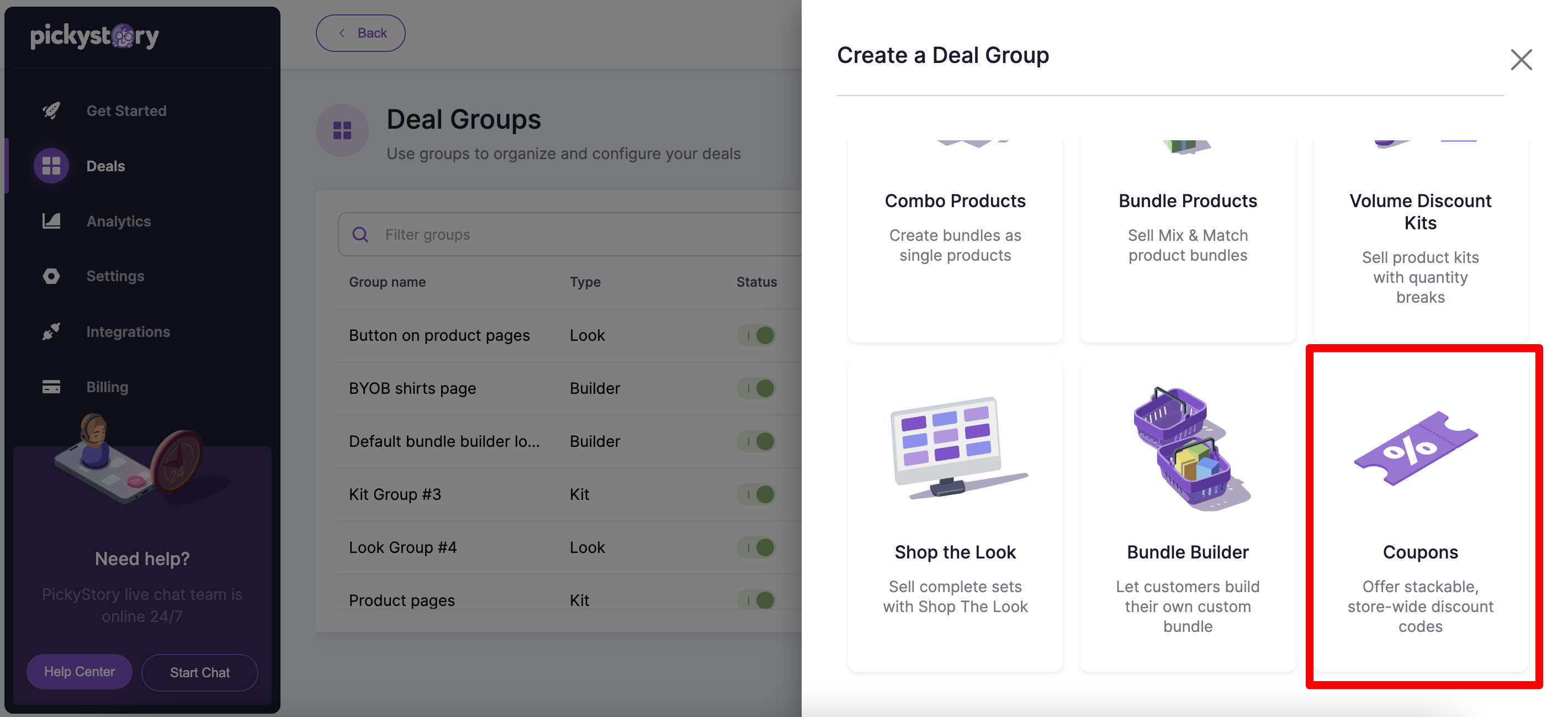 3. Name the coupon deal group (for your reference only), and add an optional description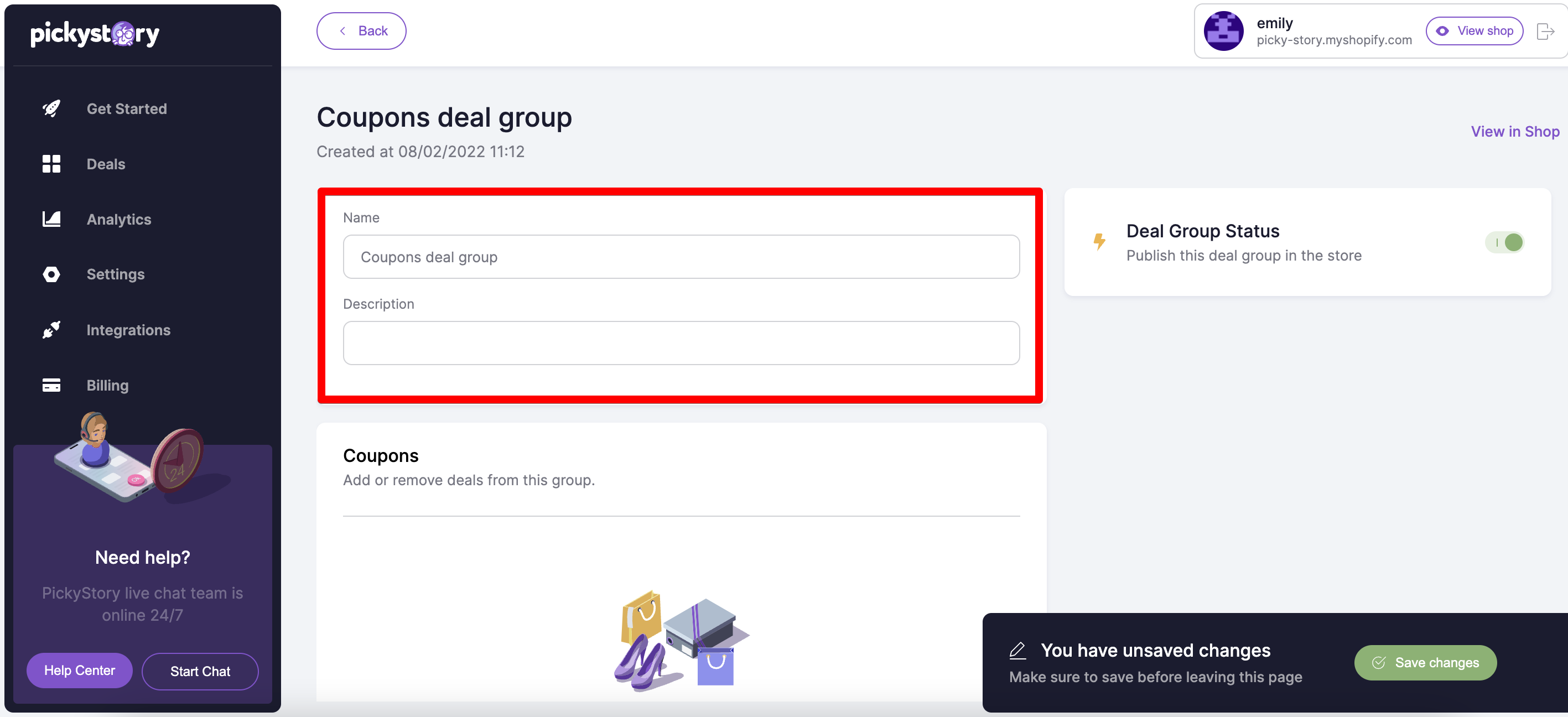 4. Click on "Add Coupon"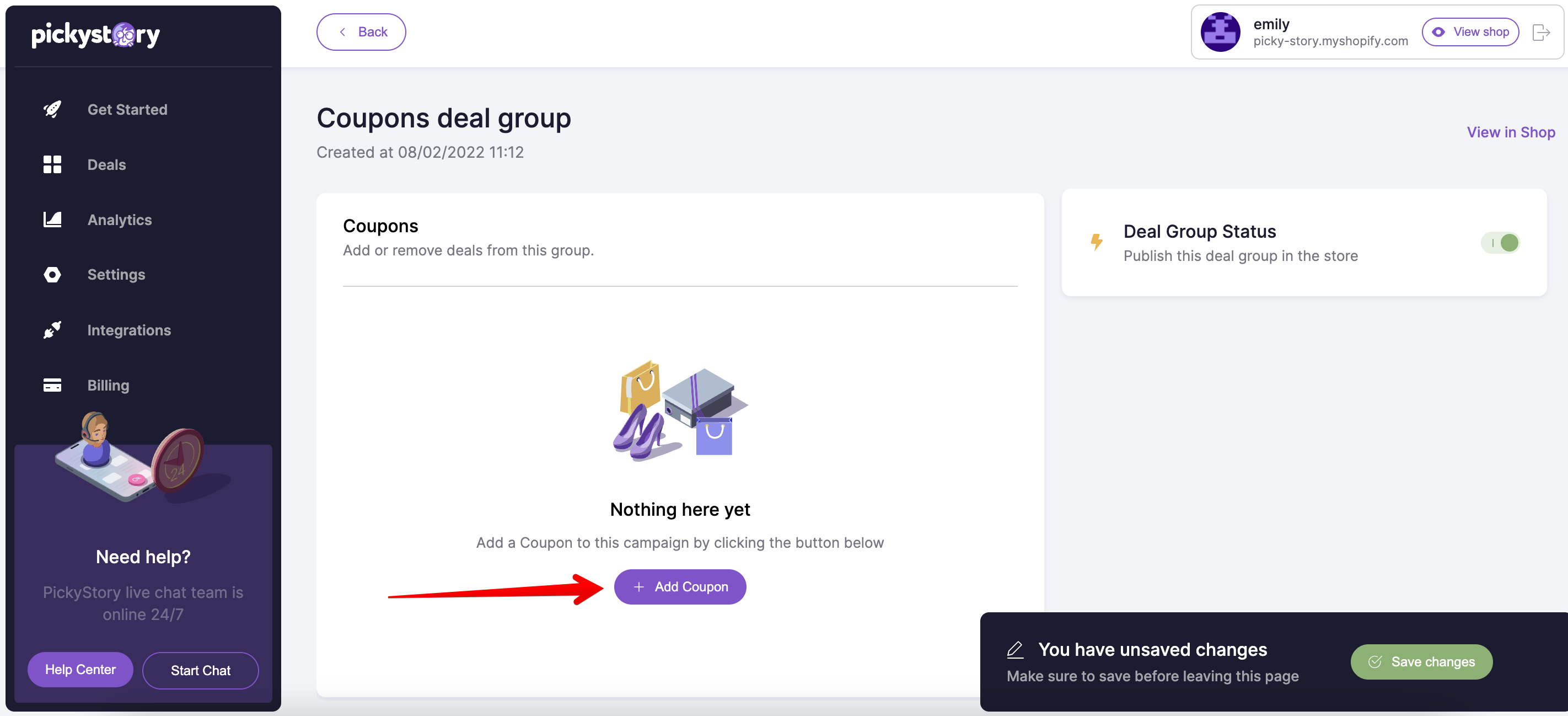 5. Click on "Create Coupon"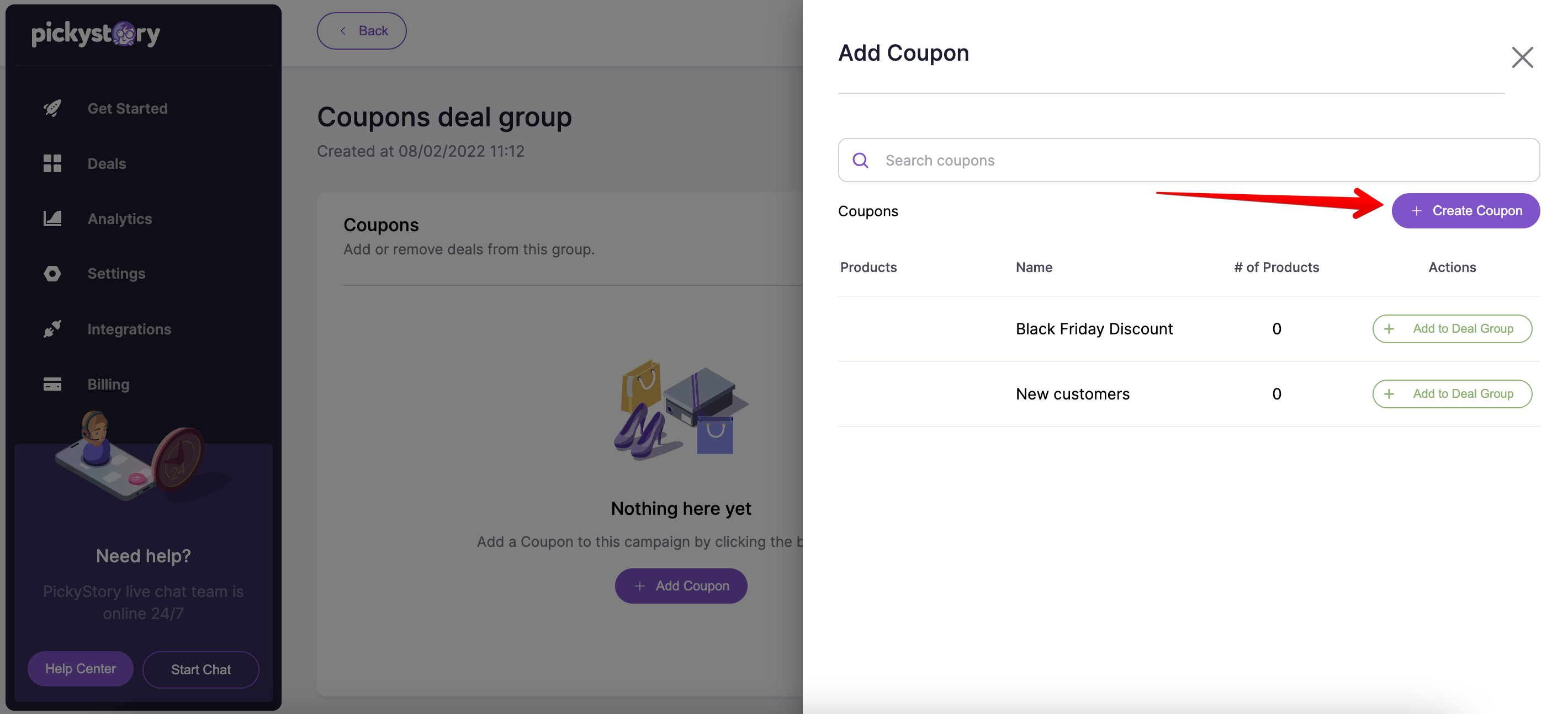 6. Give your coupon a name, then enter the code that your customers will input on the cart page. When done, click on "Create".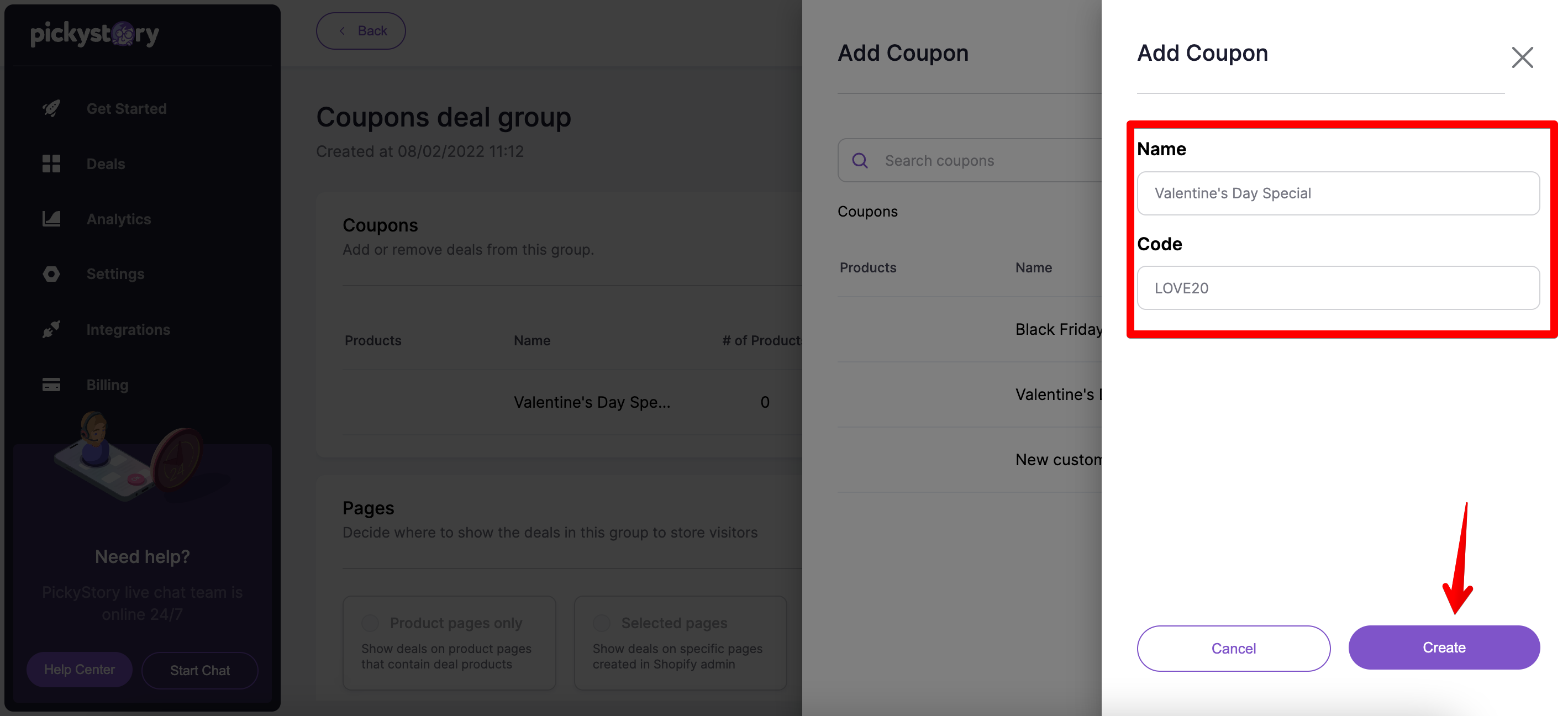 7. Next, select the discount type and amount, and enter the discount code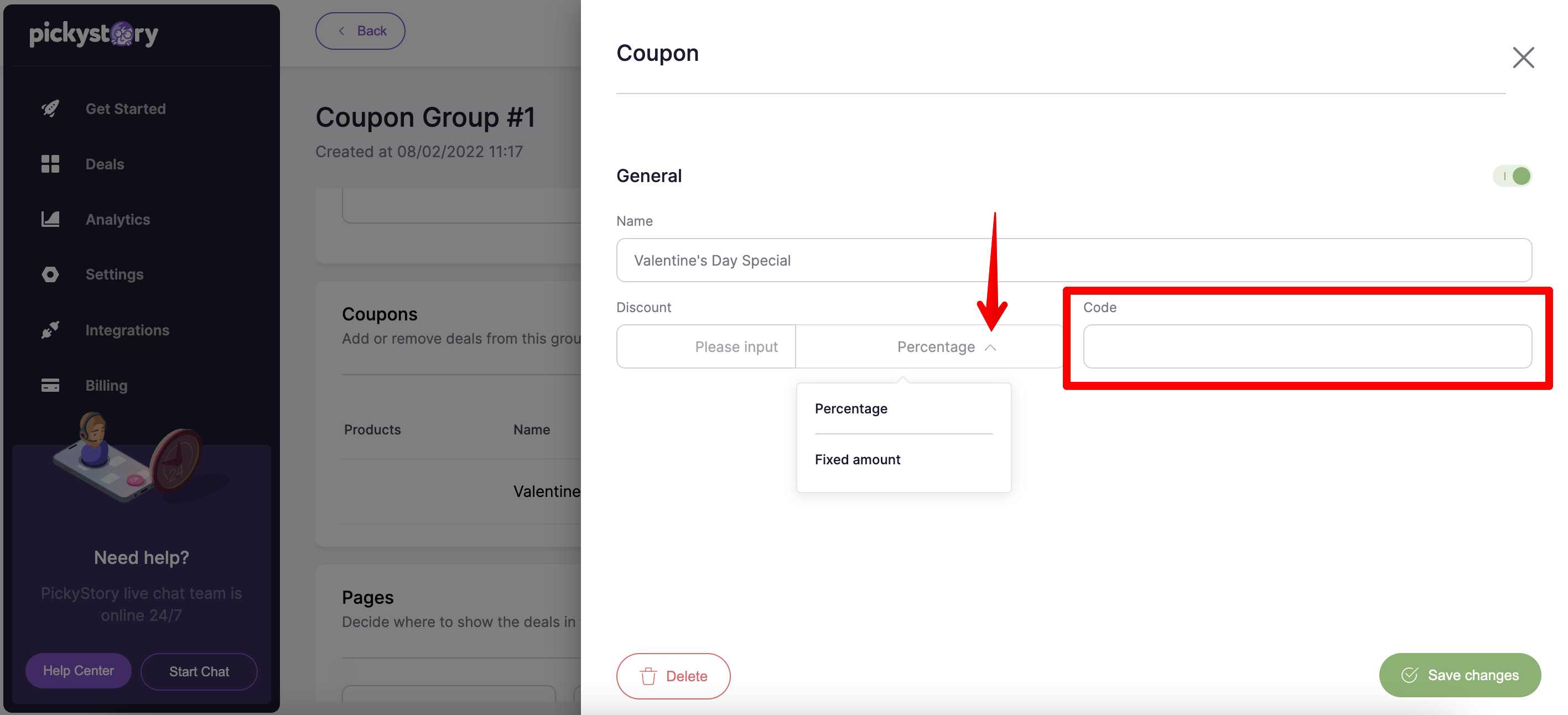 8. To test the coupon code, add a PickyStory deal (with a discount) to the cart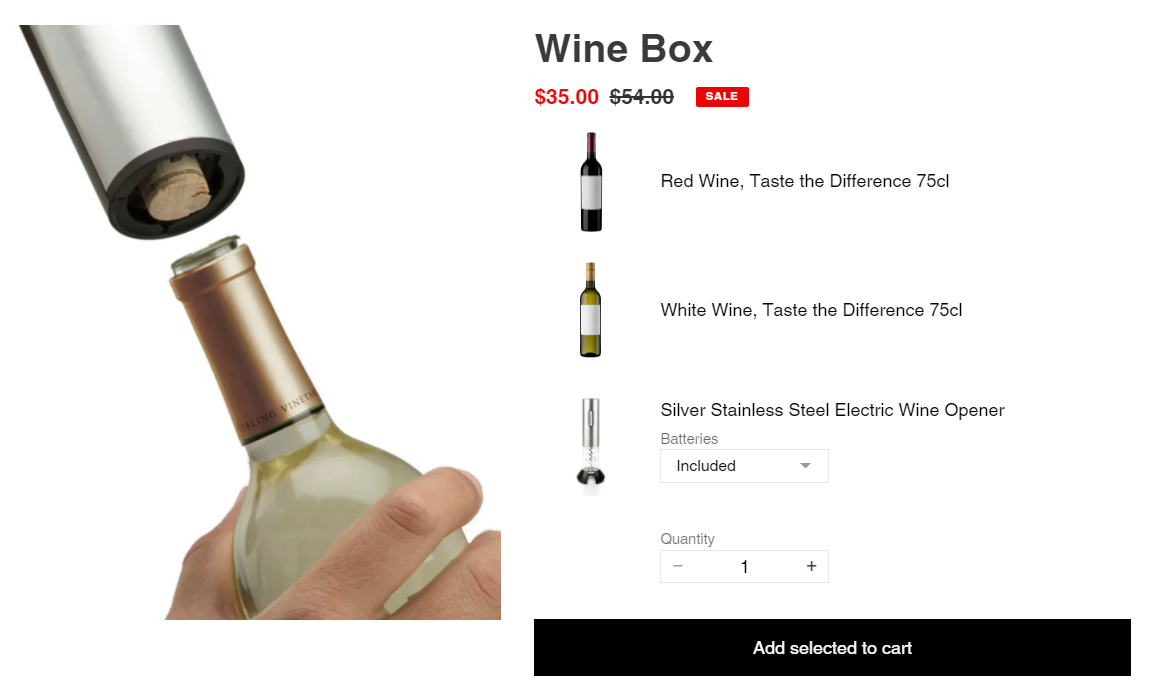 9. On the cart page, input the discount code previously created and select "APPLY"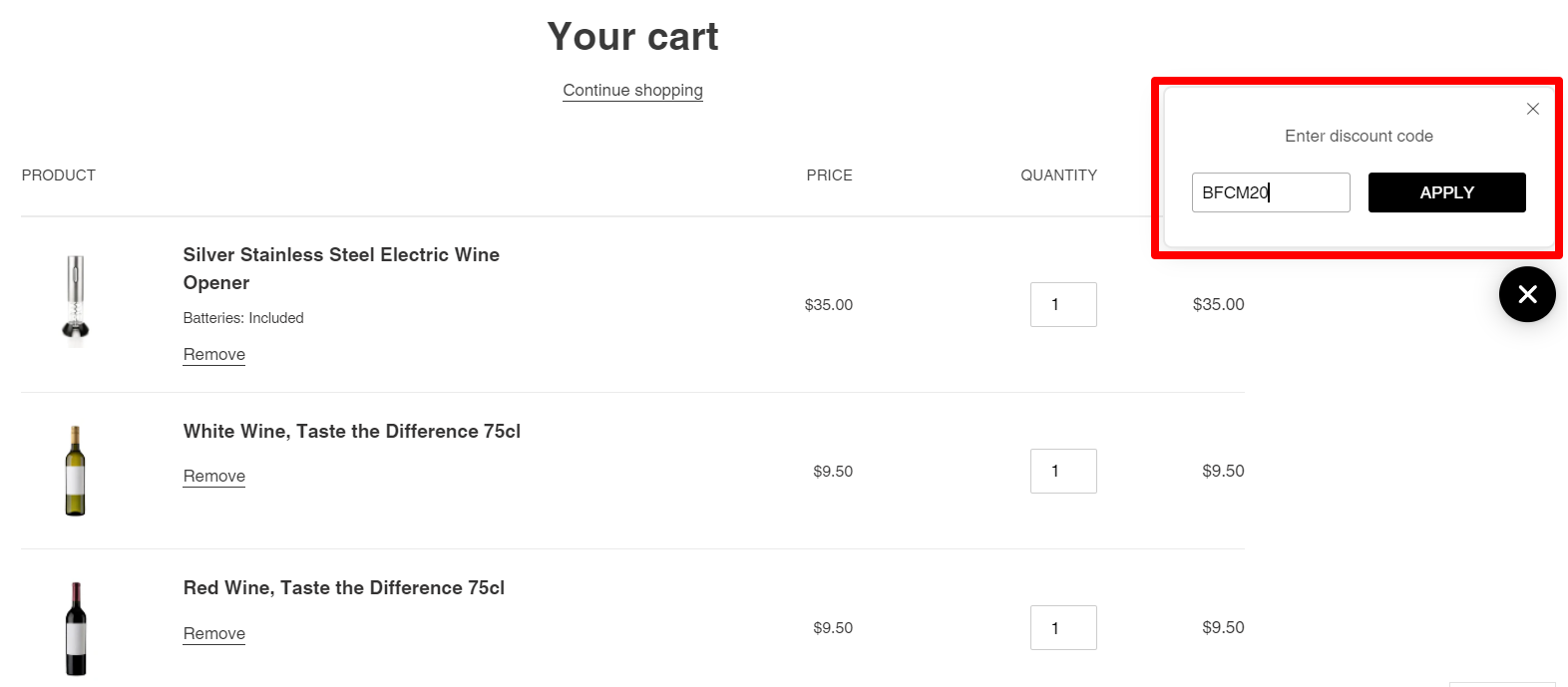 10. Proceed to checkout to see the discount applied to the entire order