PickyStory deal discounts can now be stacked with a store-wide coupon code. Here's how to do it.

Discount stacking: To stack a PickyStory deal discount with a store-wide coupon, create the coupon within the PickyStory app:
1. Select "Coupons"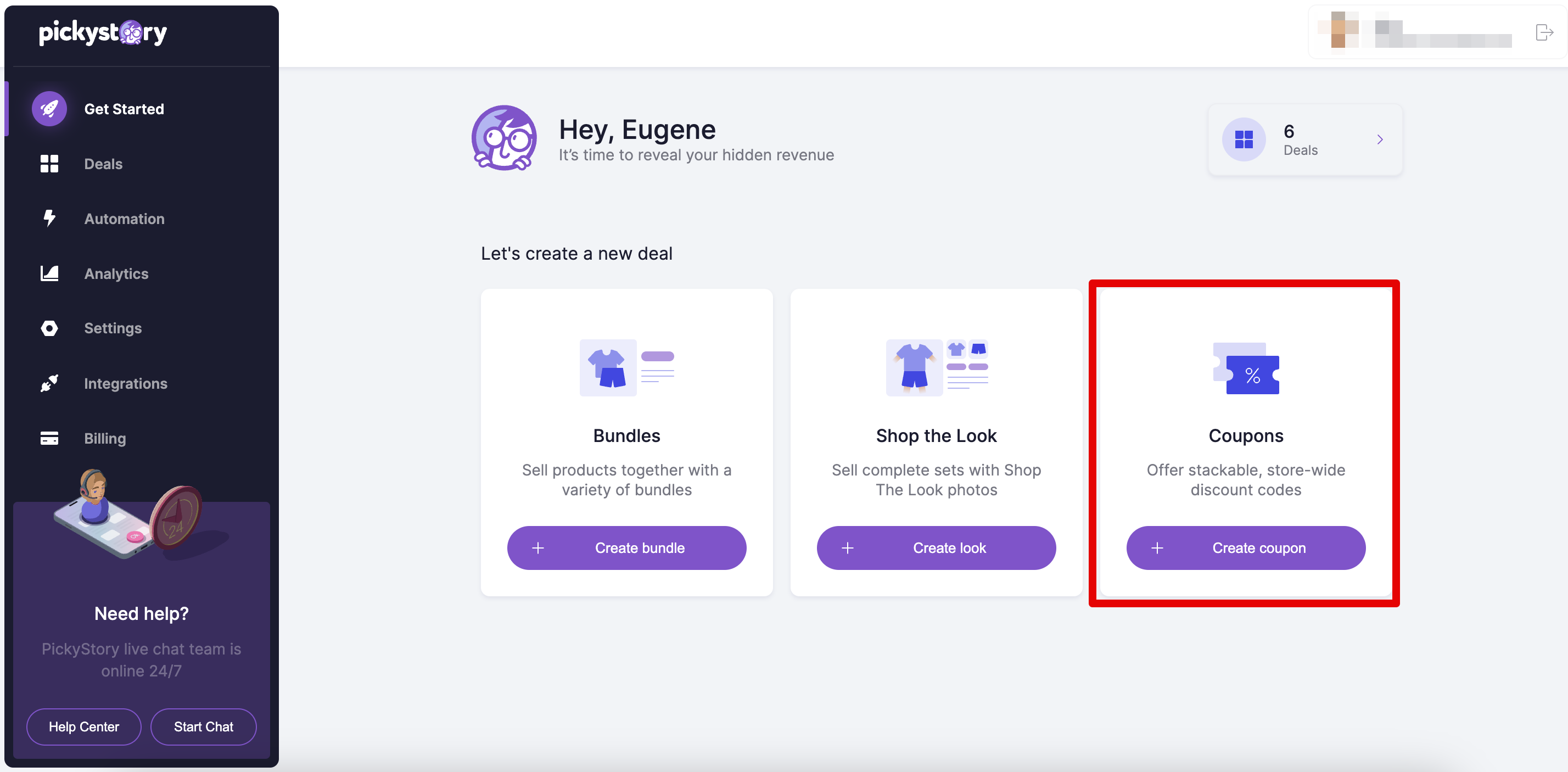 2. In the "General" section, give your coupon a name (for your reference only)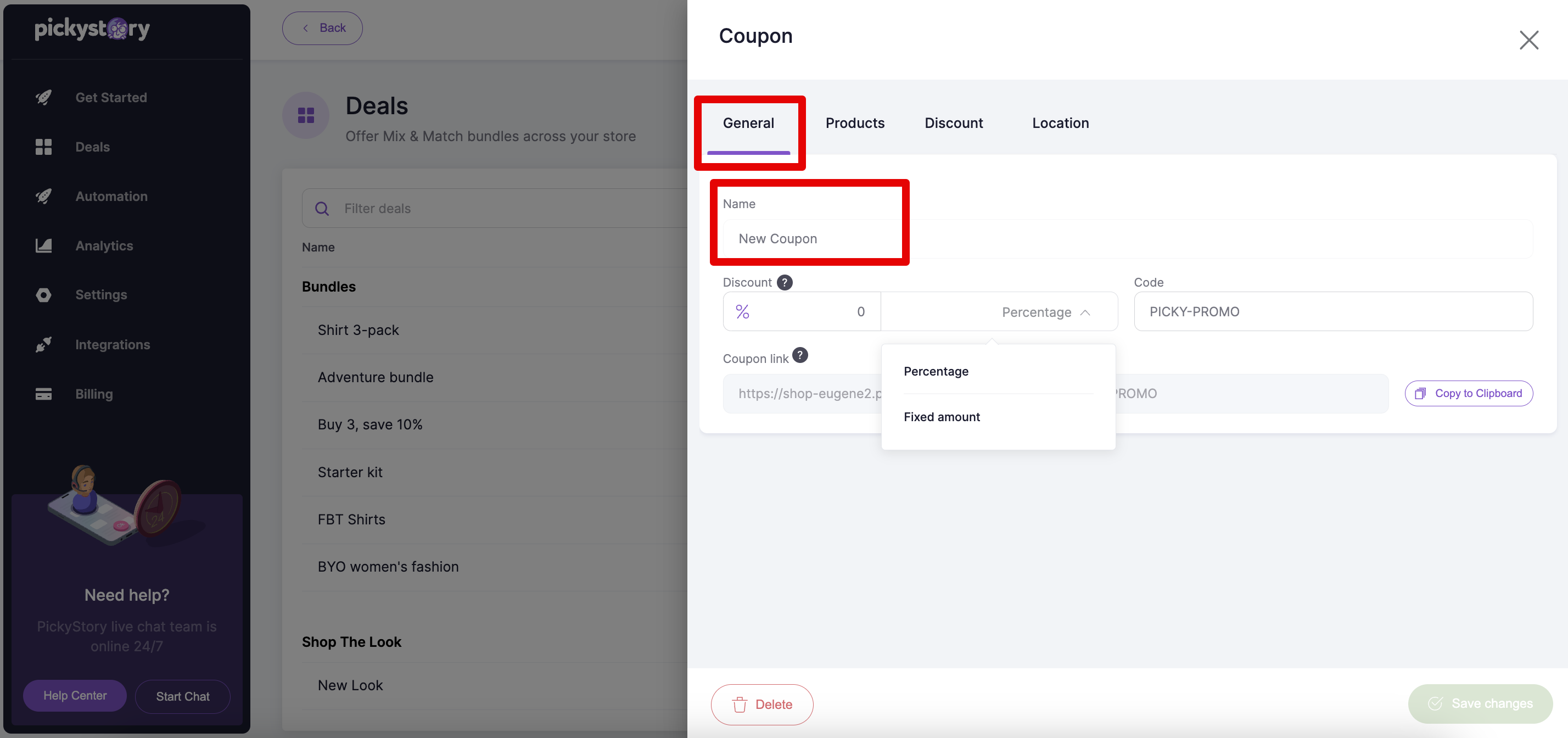 3. Input the discount value, and choose whether to offer a percentage-based discount, or a fixed-amount discount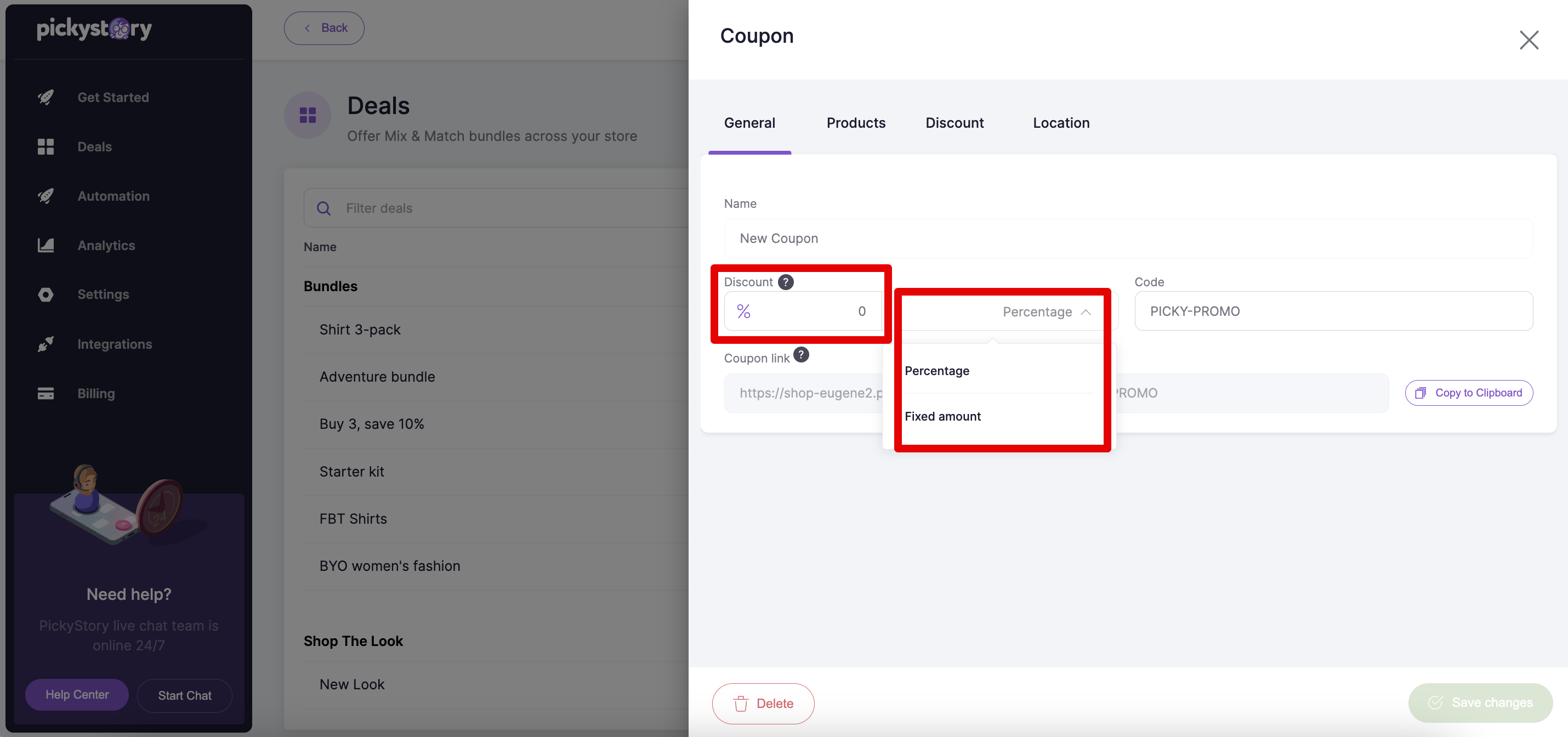 4. Input the code that will be entered by the customer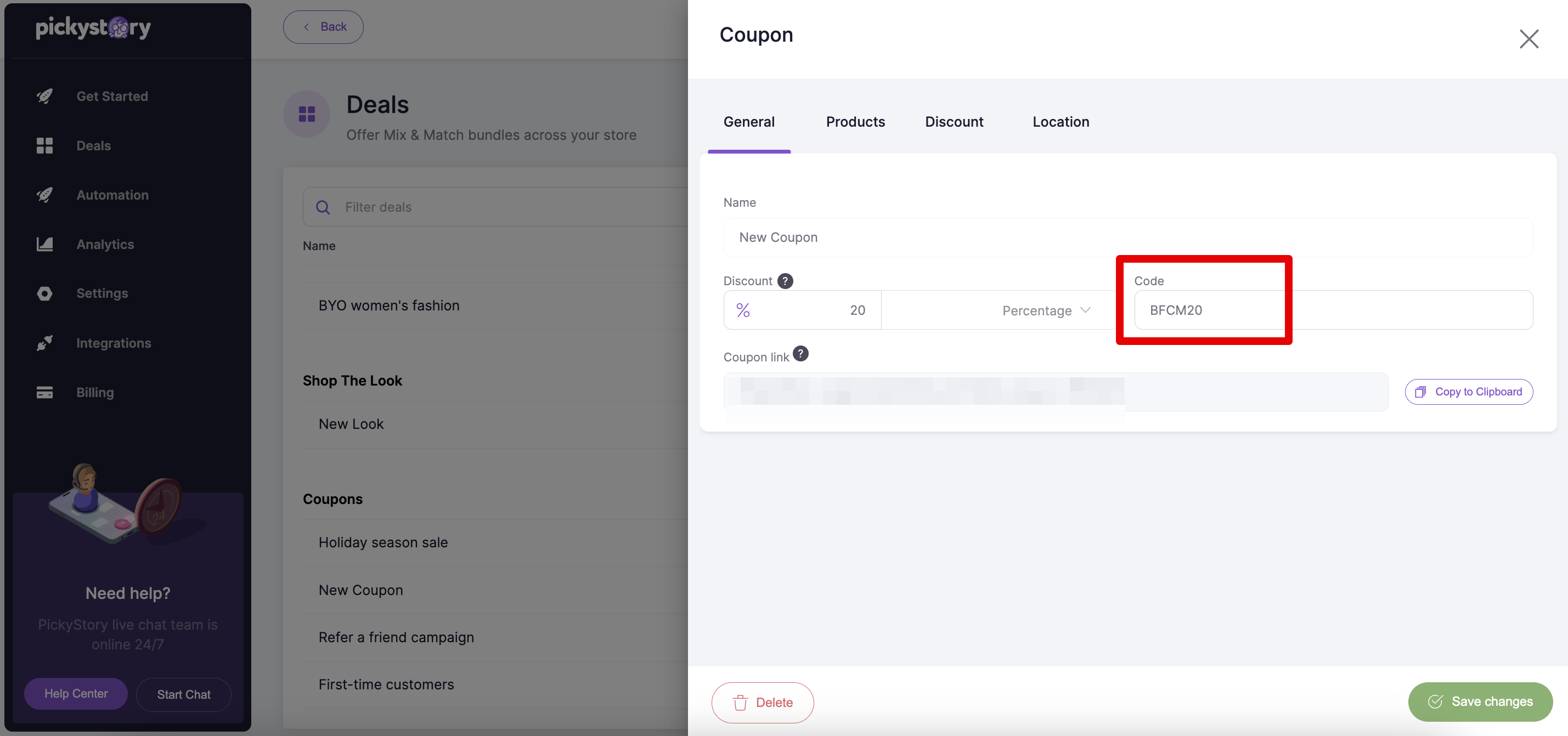 5. To test the coupon code, add a PickyStory deal (with a discount) to the cart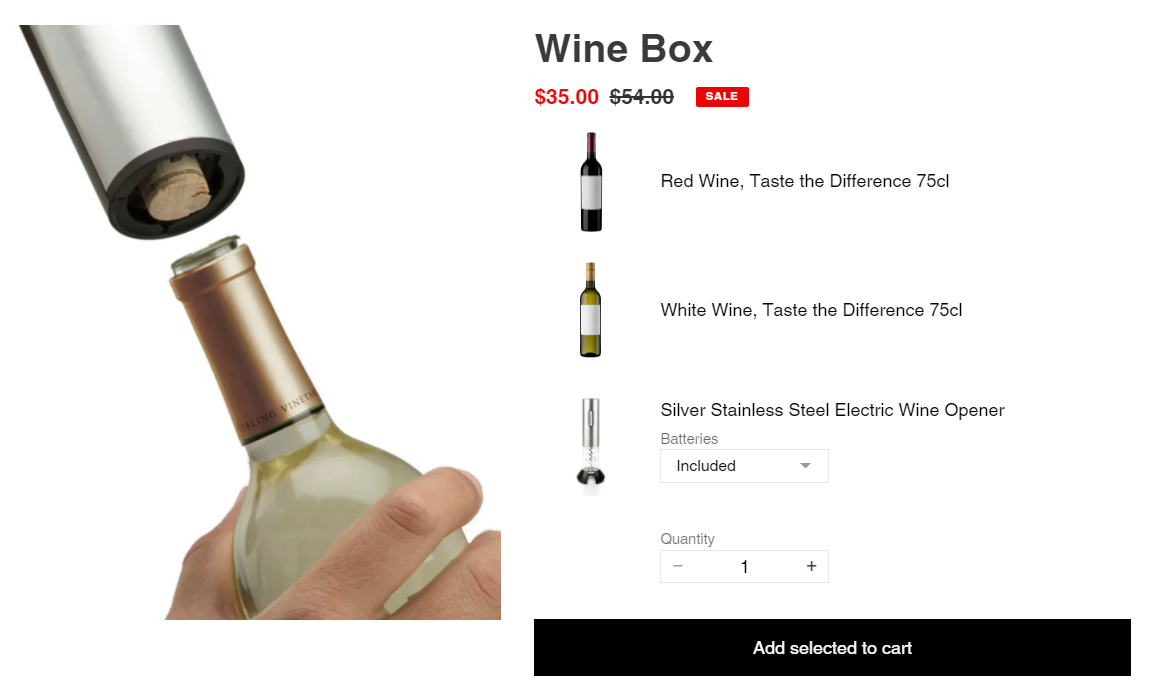 6. On the cart page, input the discount code previously created and select "APPLY"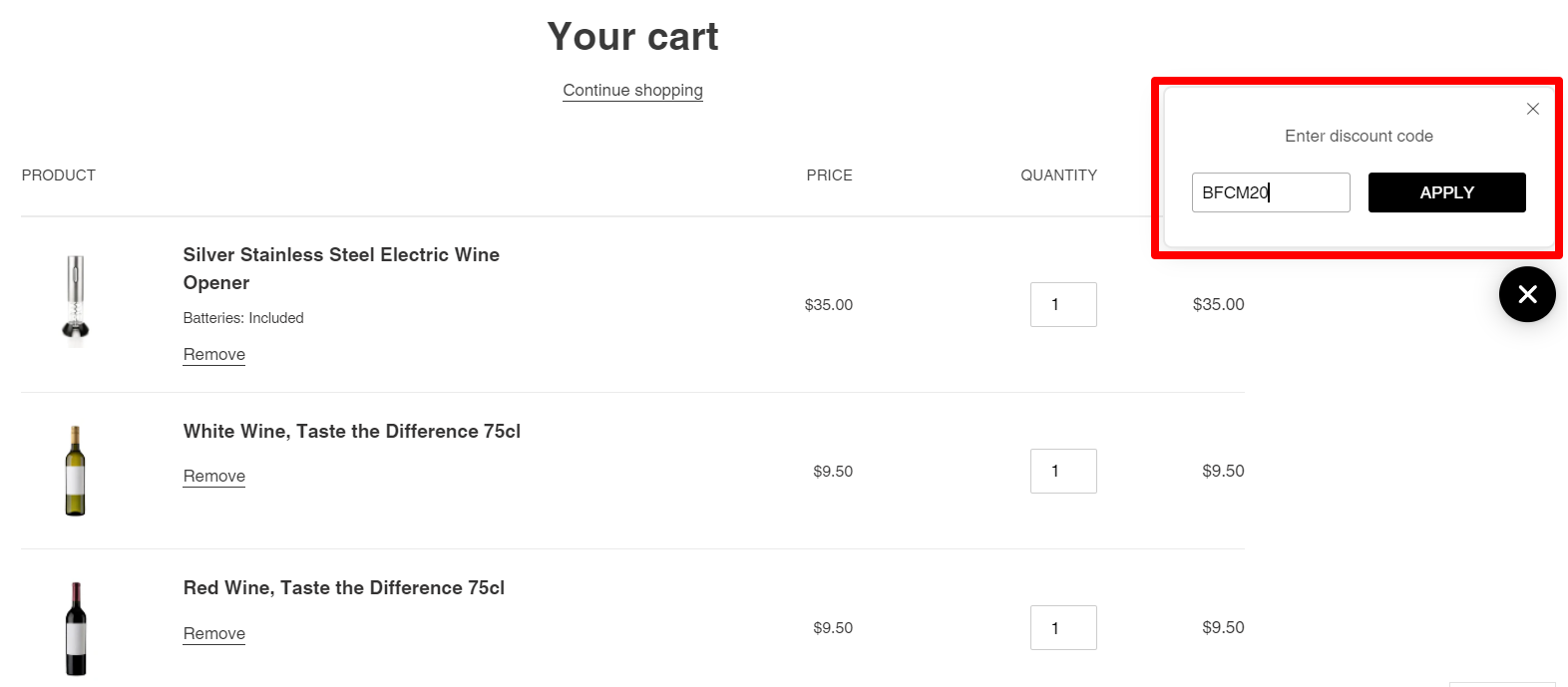 7. Proceed to checkout to see the discount applied to the entire order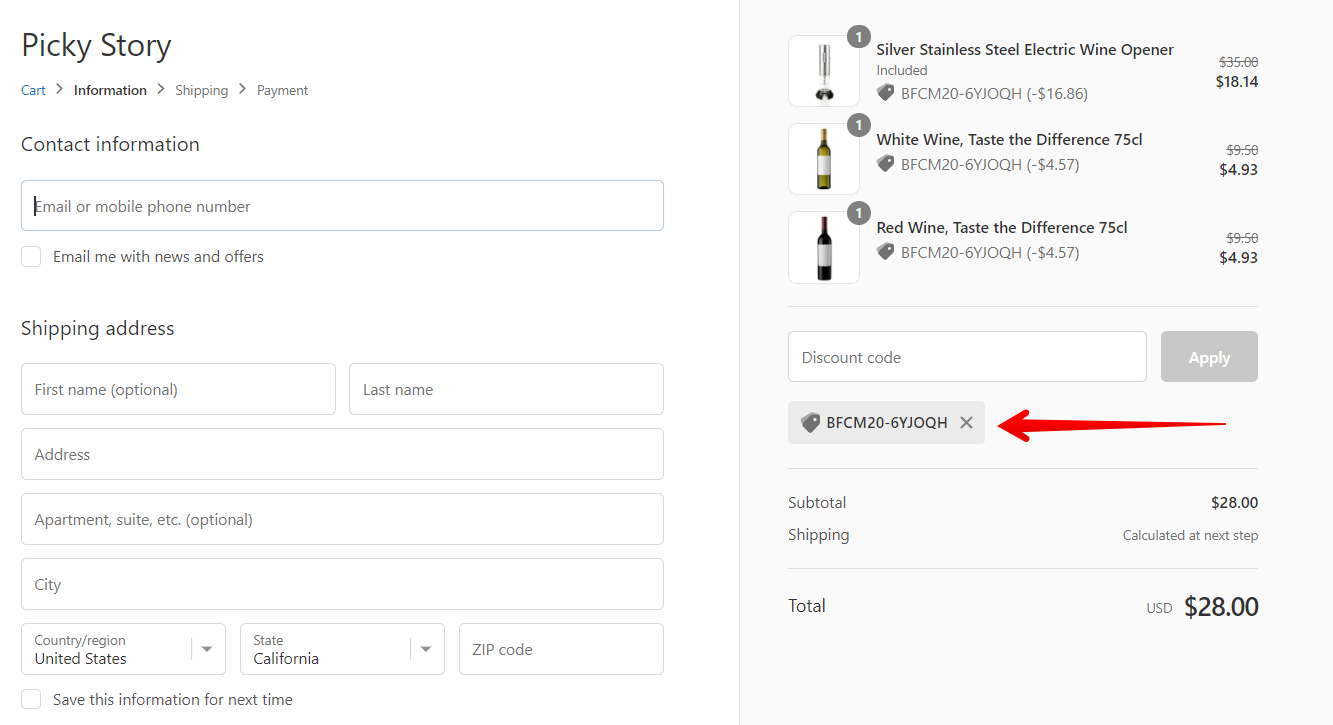 Note: Stacking Shopify discounts with PickyStory deals is not supported. Use PickyStory coupon codes (similar to Shopify discounts) to offer multiple discounts at checkout.