PickyStory deal discounts can now be stacked with a store-wide coupon code. Here's how to do it.
Discount stacking: To stack a PickyStory deal discount with a store-wide coupon, create the coupon within the PickyStory app:


1. Go to the "Coupons" tab of the app and click on the purple "Coupon" button to create a new coupon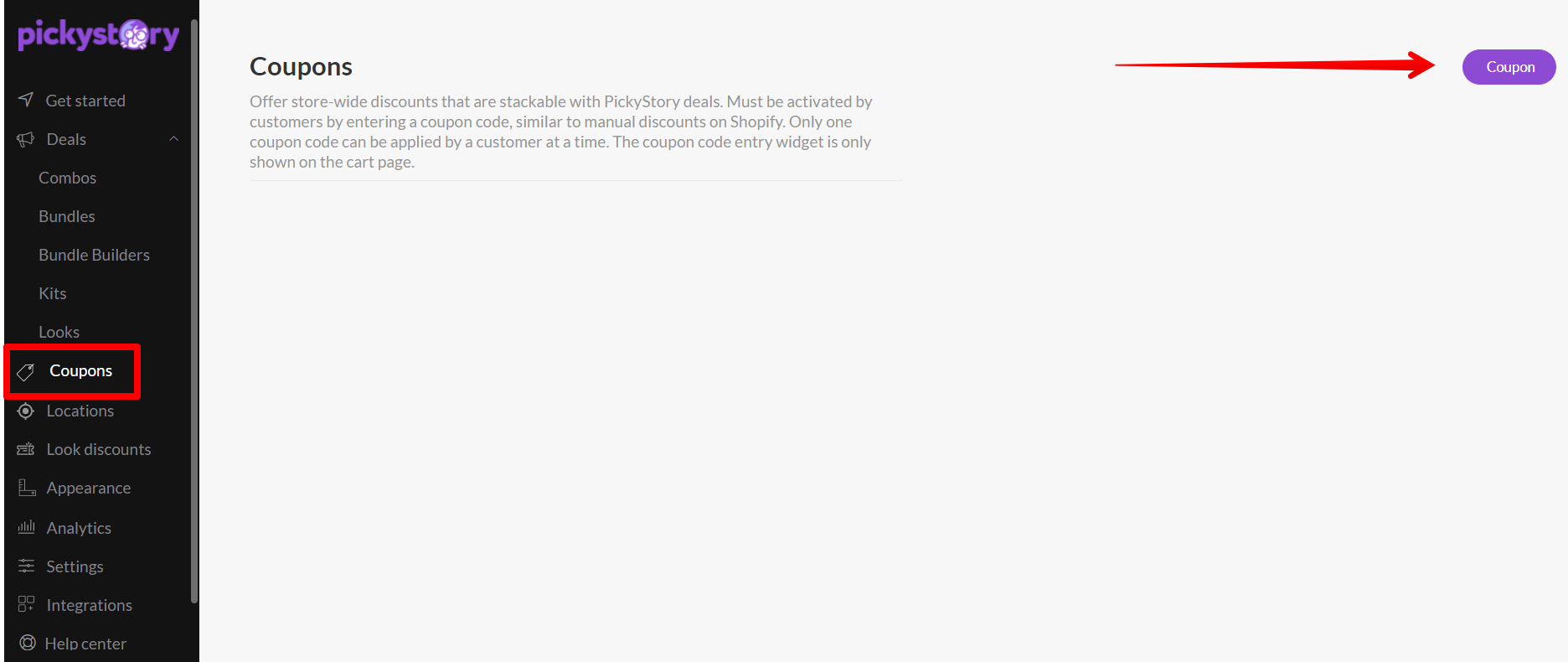 2. Name the coupon (for your reference only) and input a code to be applied by your customers on the cart page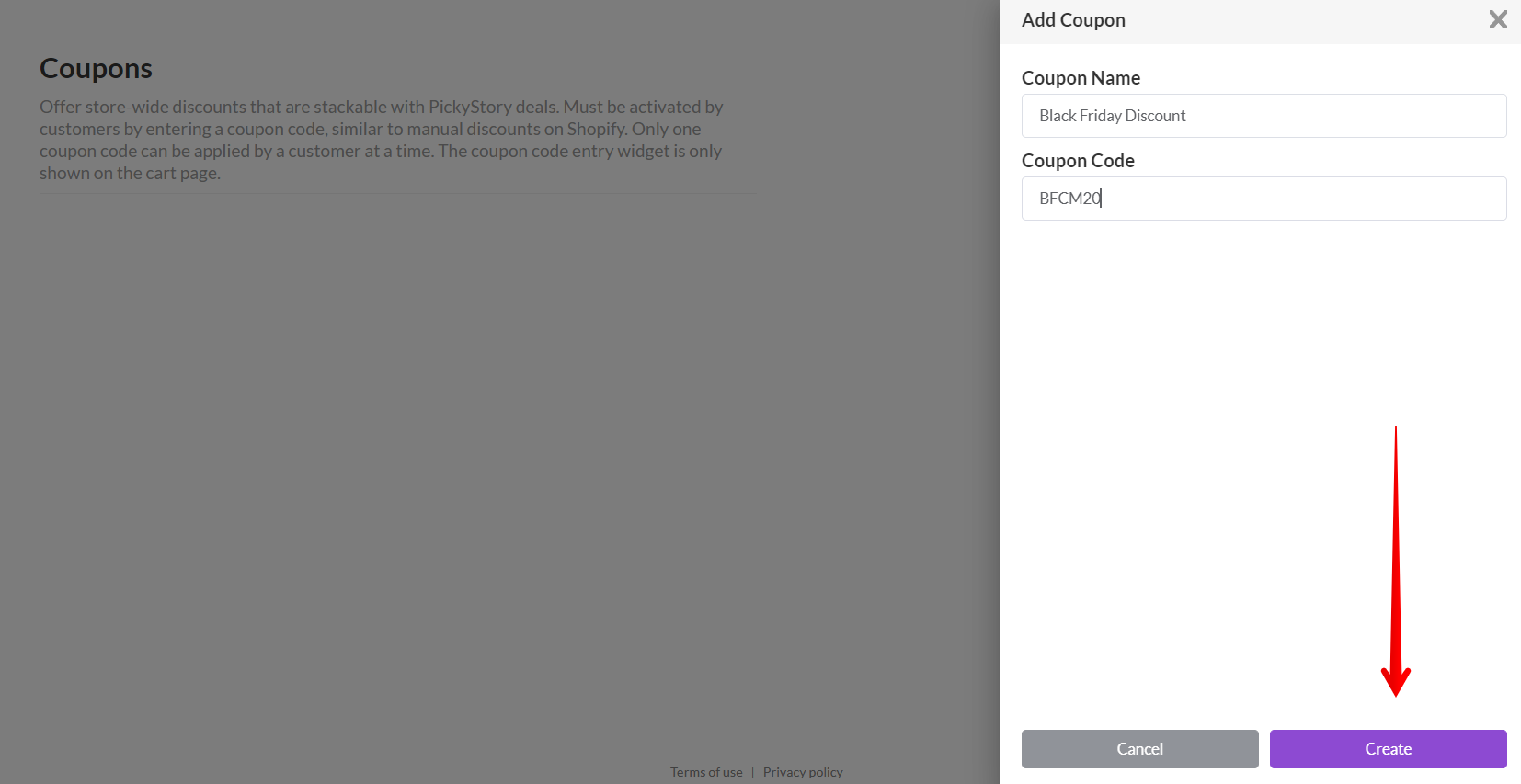 3. Click on "Edit" to edit discount parameters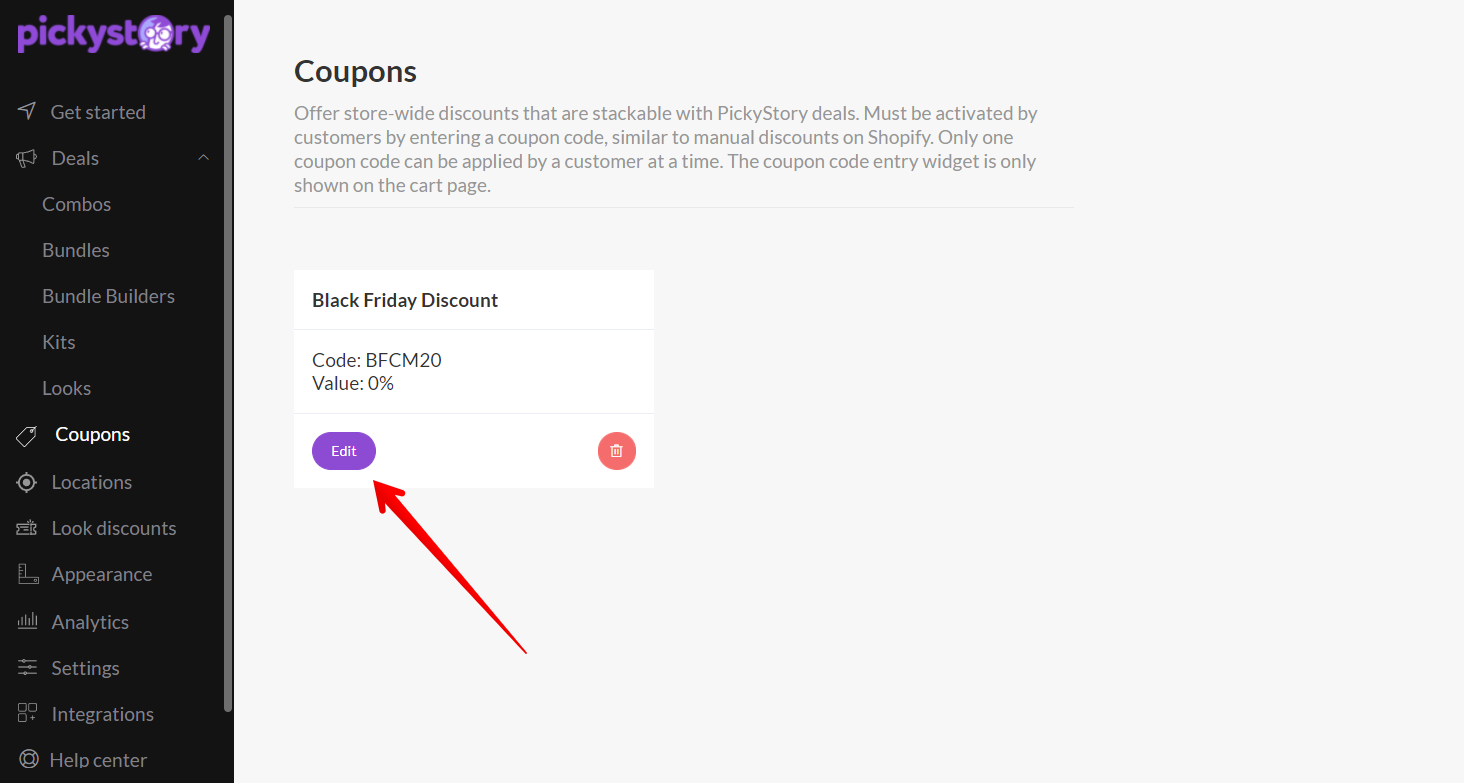 4. Here, you can enable/disable the discount as desired and add a percentage or fixed-value discount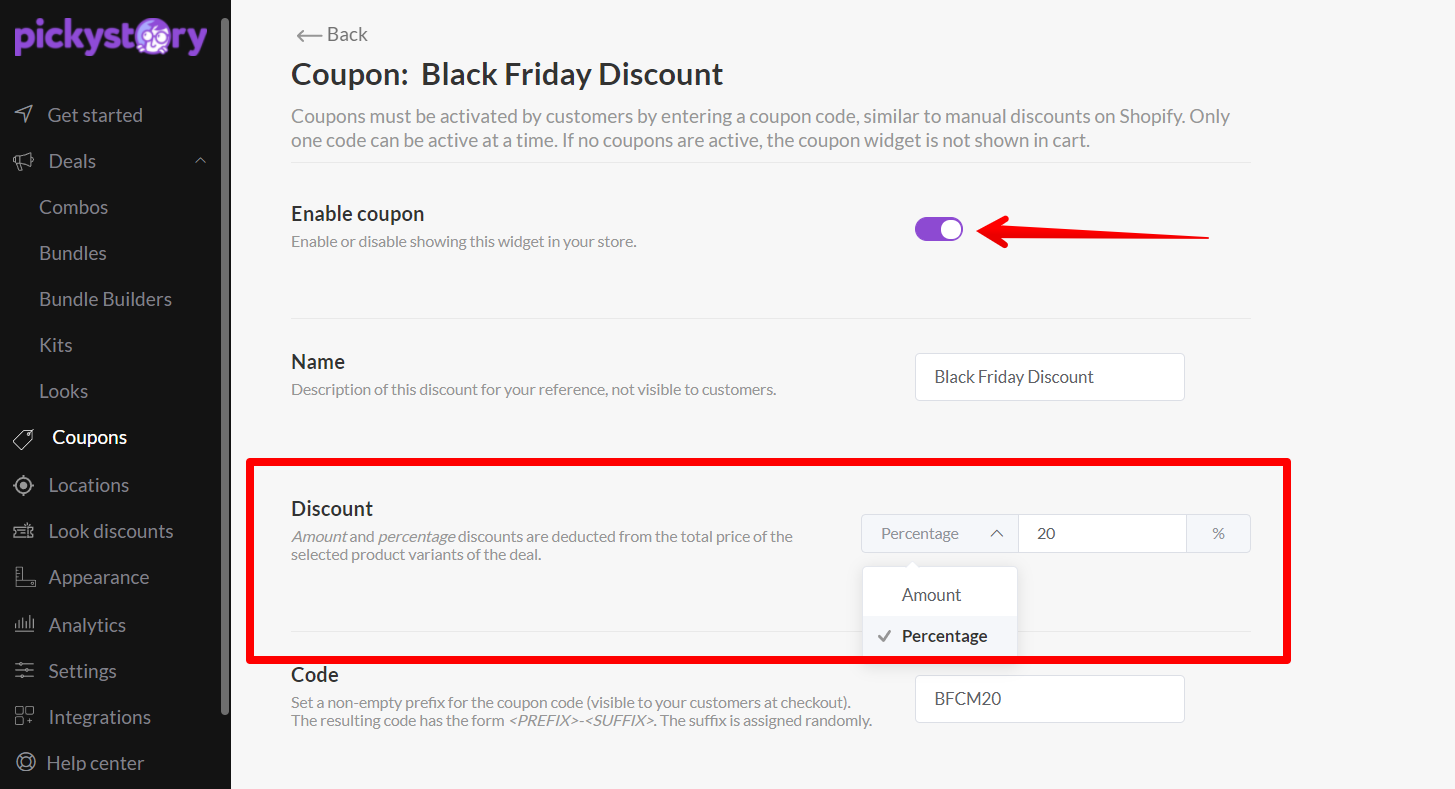 5. To test the coupon code, add a PickyStory deal (with a discount) to the cart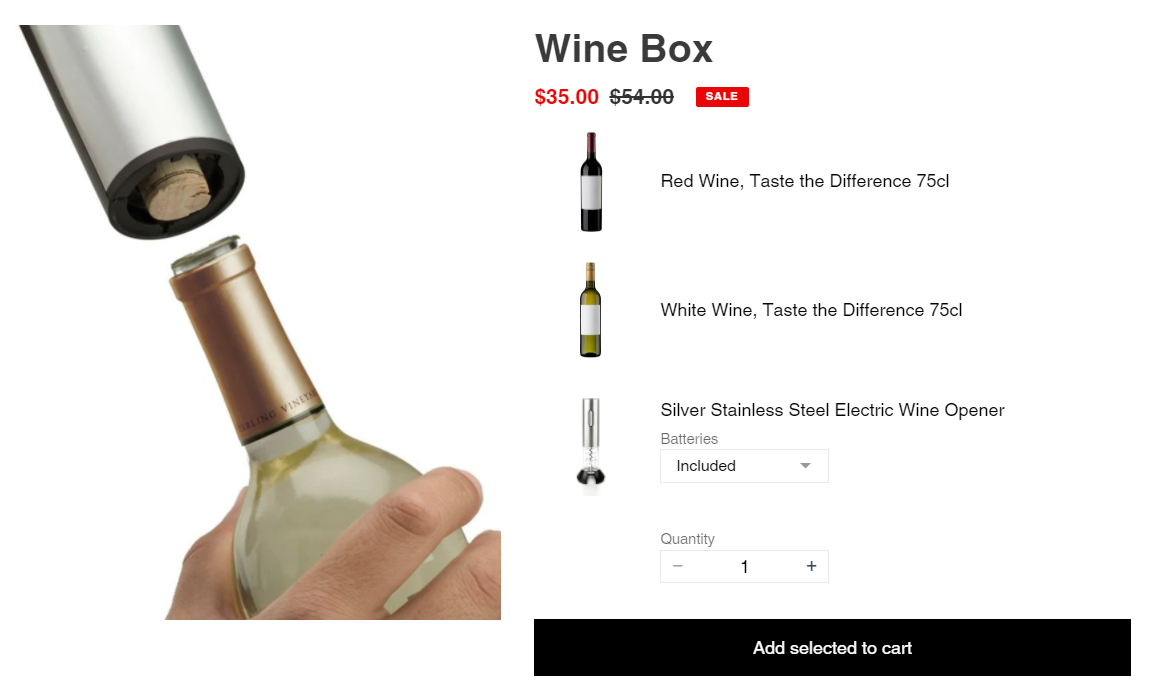 6. On the cart page, input the discount code previously created and select "APPLY"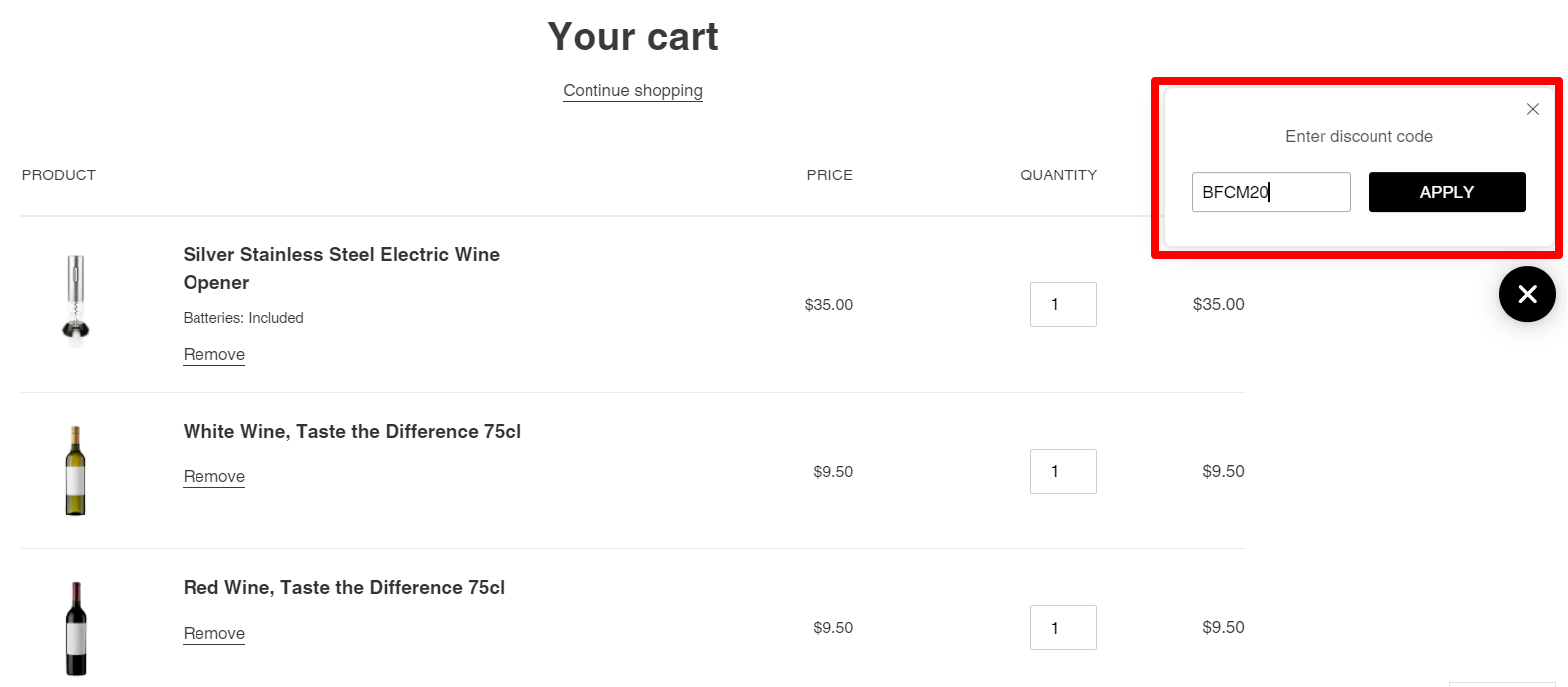 7. Proceed to checkout to see the discount applied to the entire order