Your brand colors are applied automatically to bundles, but you can control them manually as well
Follow the steps below to customize the deal's colors:
Go to the PickyStory app and click on "Customize in Designer"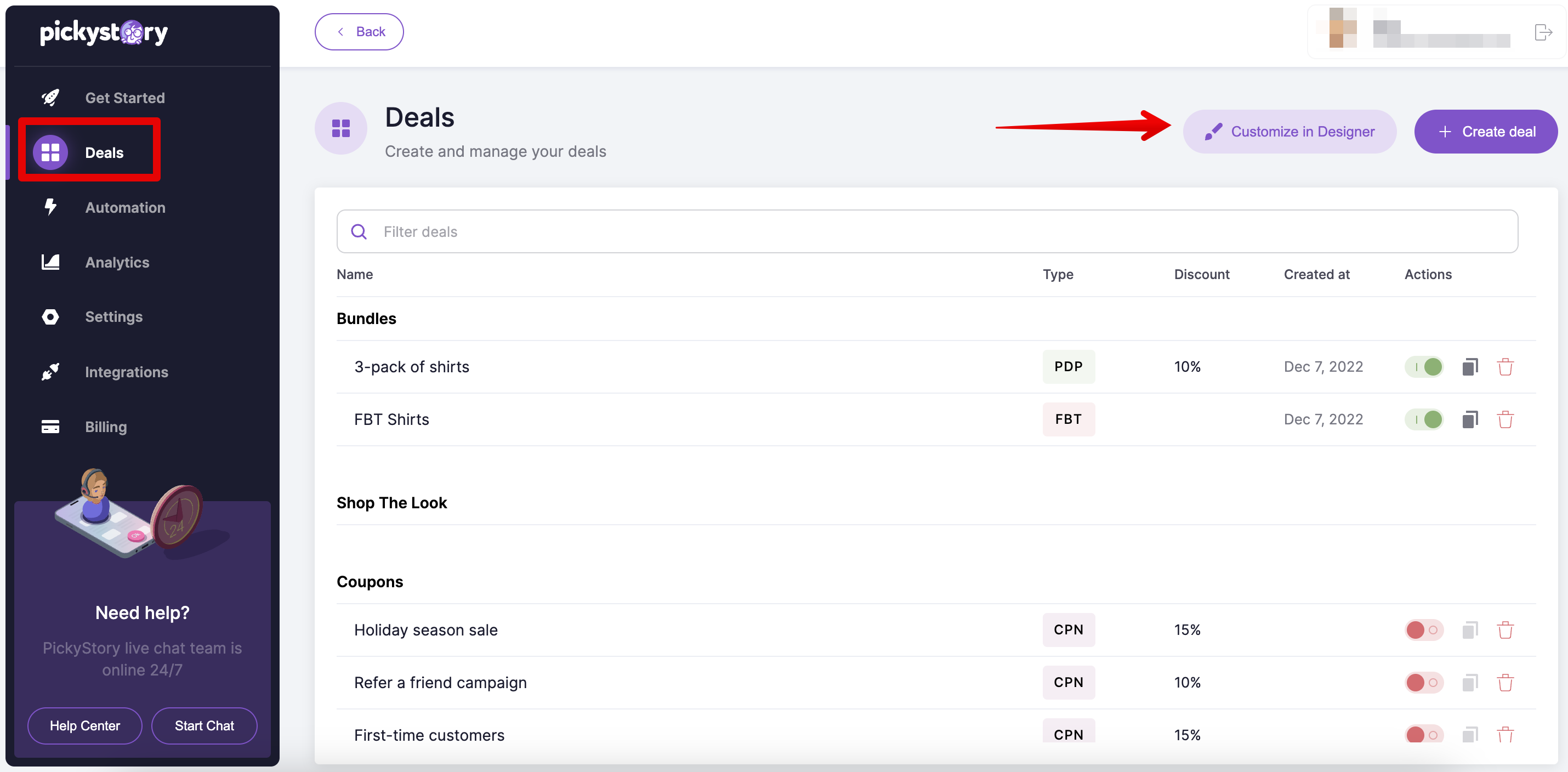 2. Inside the designer, select the location with the bundles you wish to edit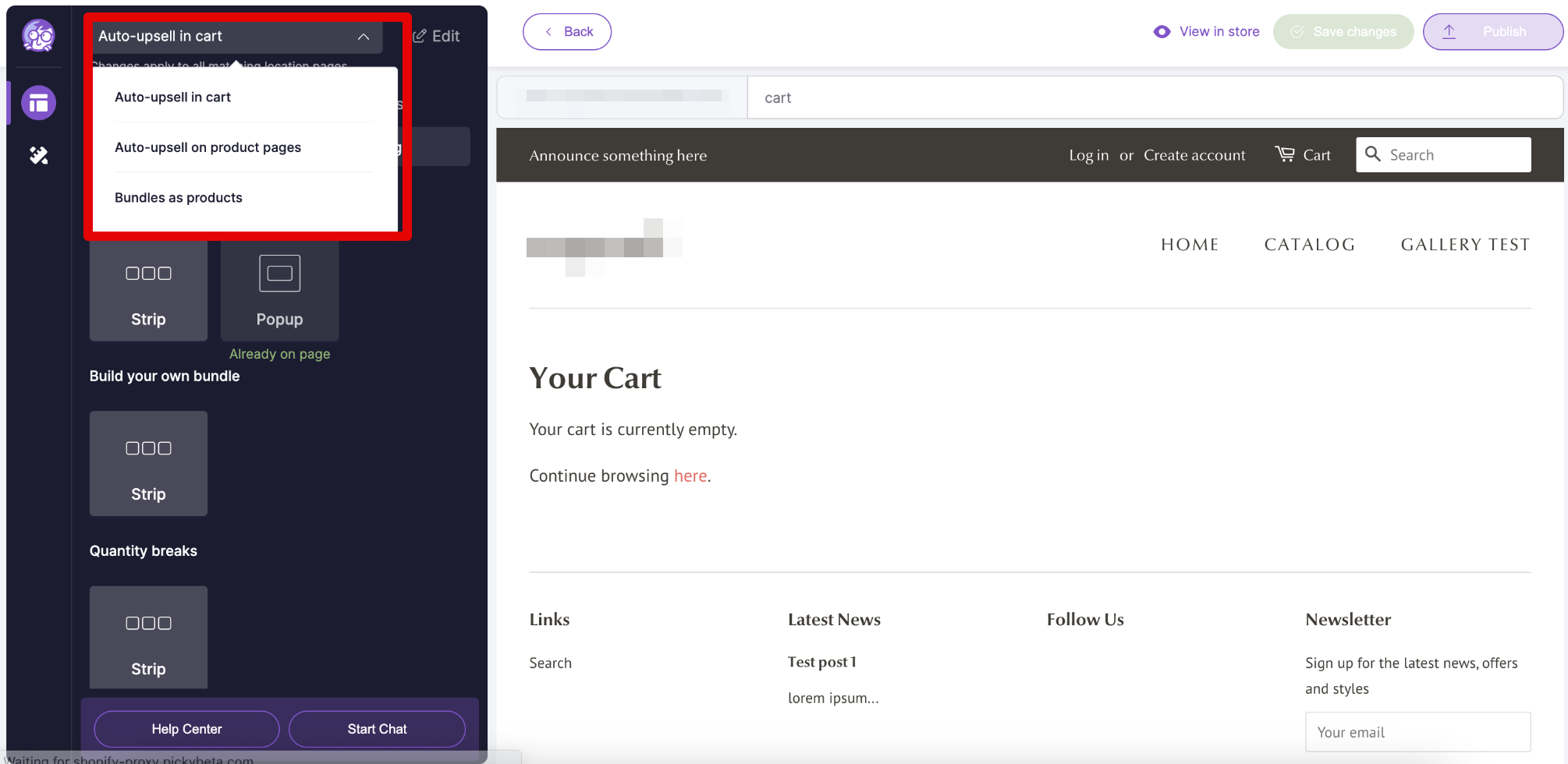 3. Click on the customization icon on the left, then go to "Style". Here, you can edit the colors of your fonts, background, borders, and more.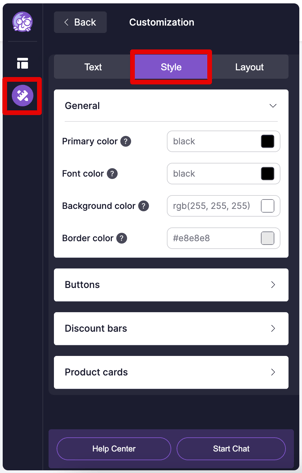 4. After you finish designing the deals as you want, click on 'Save changes' so all the customization you applied will be saved.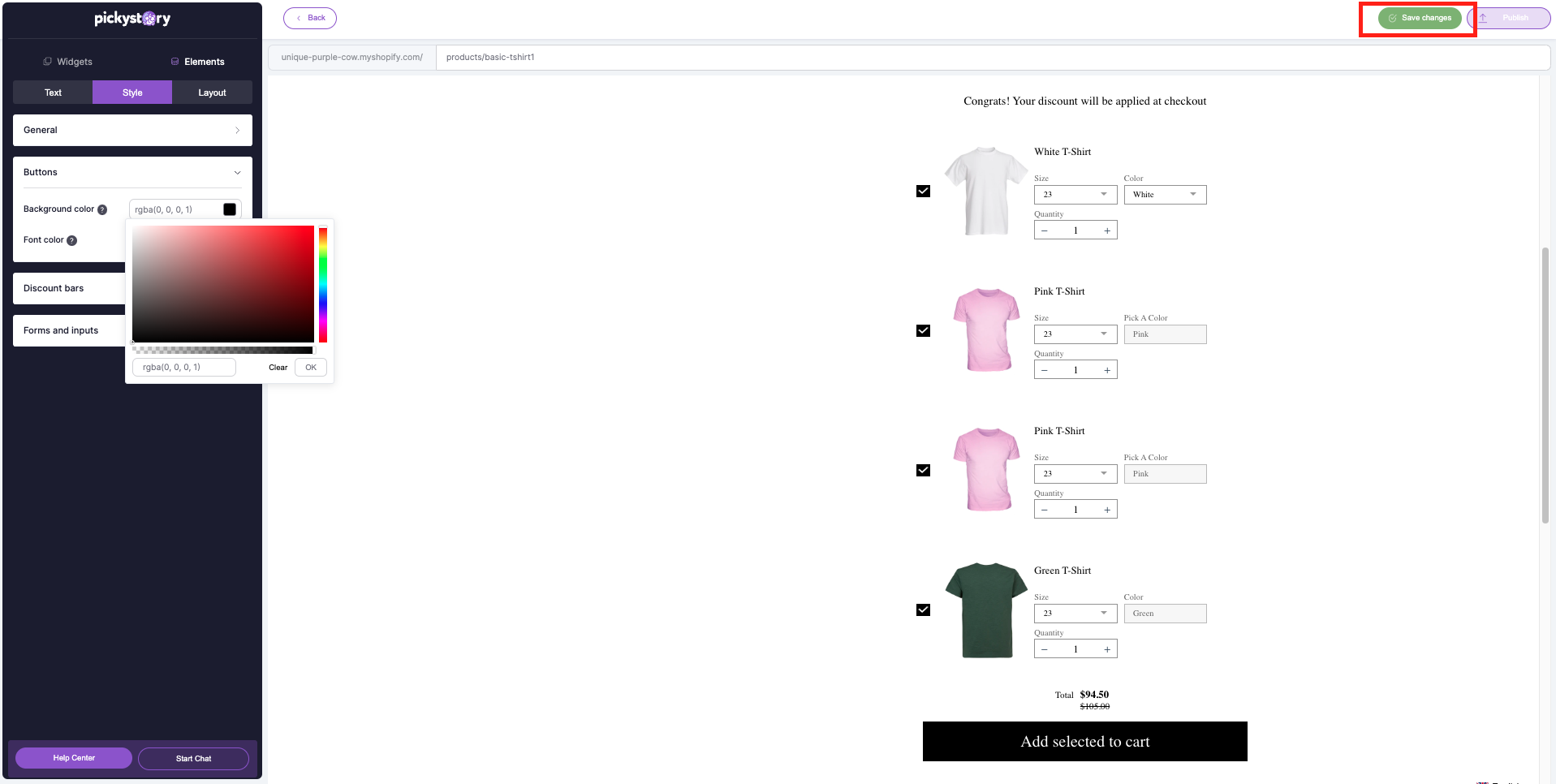 5. If you want to go live on your store, click on 'Publish'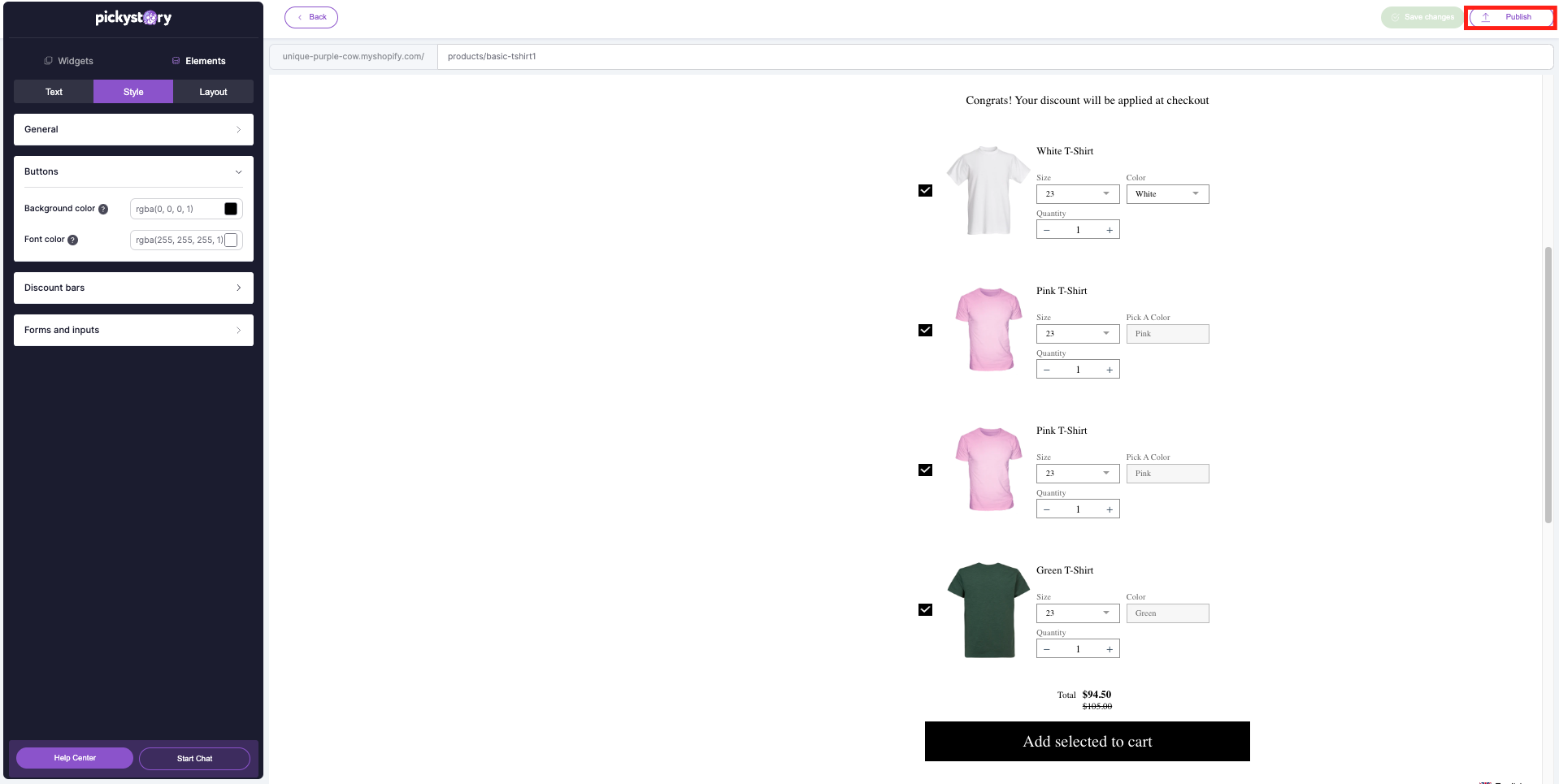 Try PickyStory