Learn how to set up deals with sections.
With PickyStory's "build your own bundle" deal, you can choose to add "sections" to your bundle builder. For example, customers can choose one shirt from a selection of six shirts, then choose one pair of jeans from a selection of five pairs of jeans.
Here's how to set this up:
1. Select "Bundles"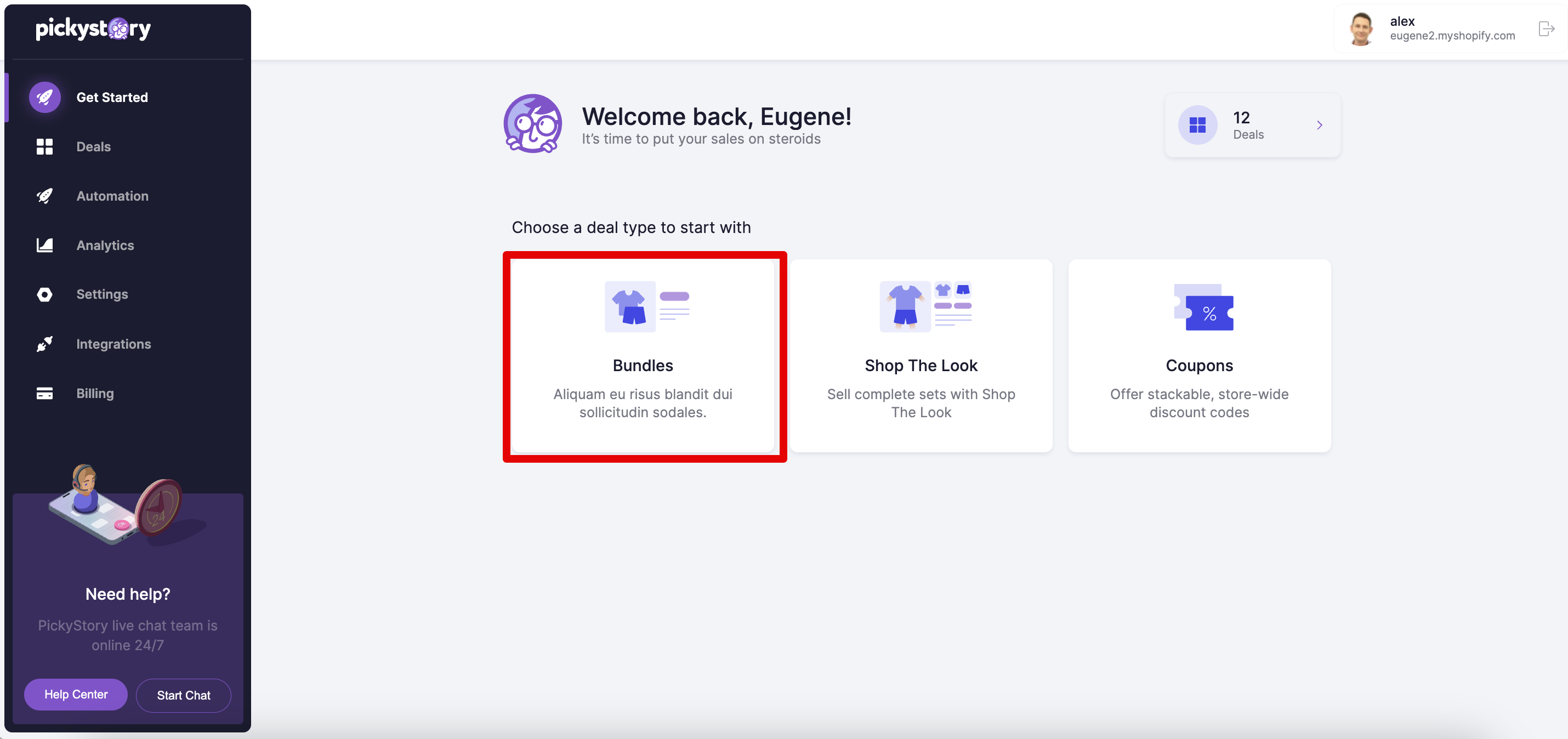 2. Select "Build Your Own Bundle"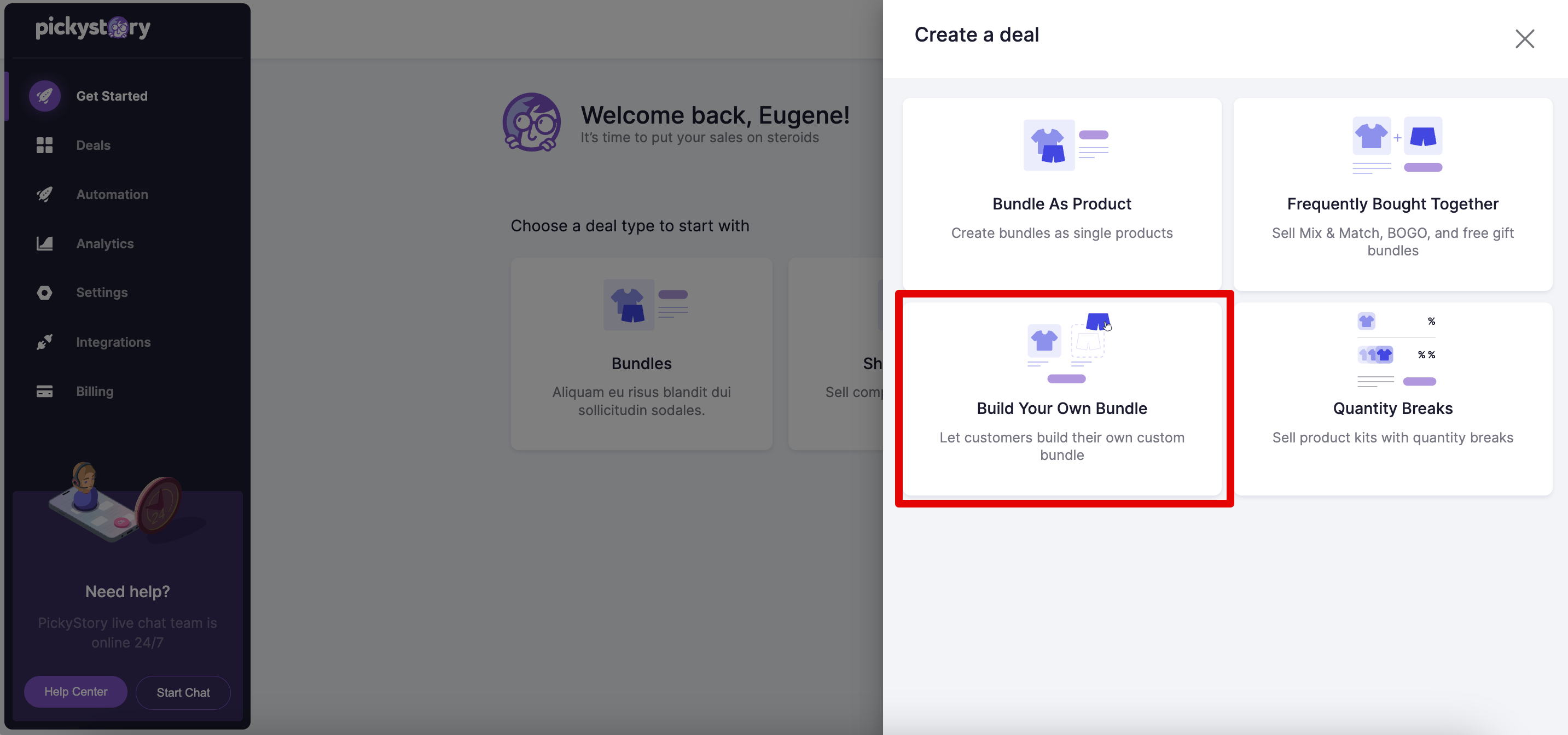 3. In the "General" section, give your bundle a name (for your reference only)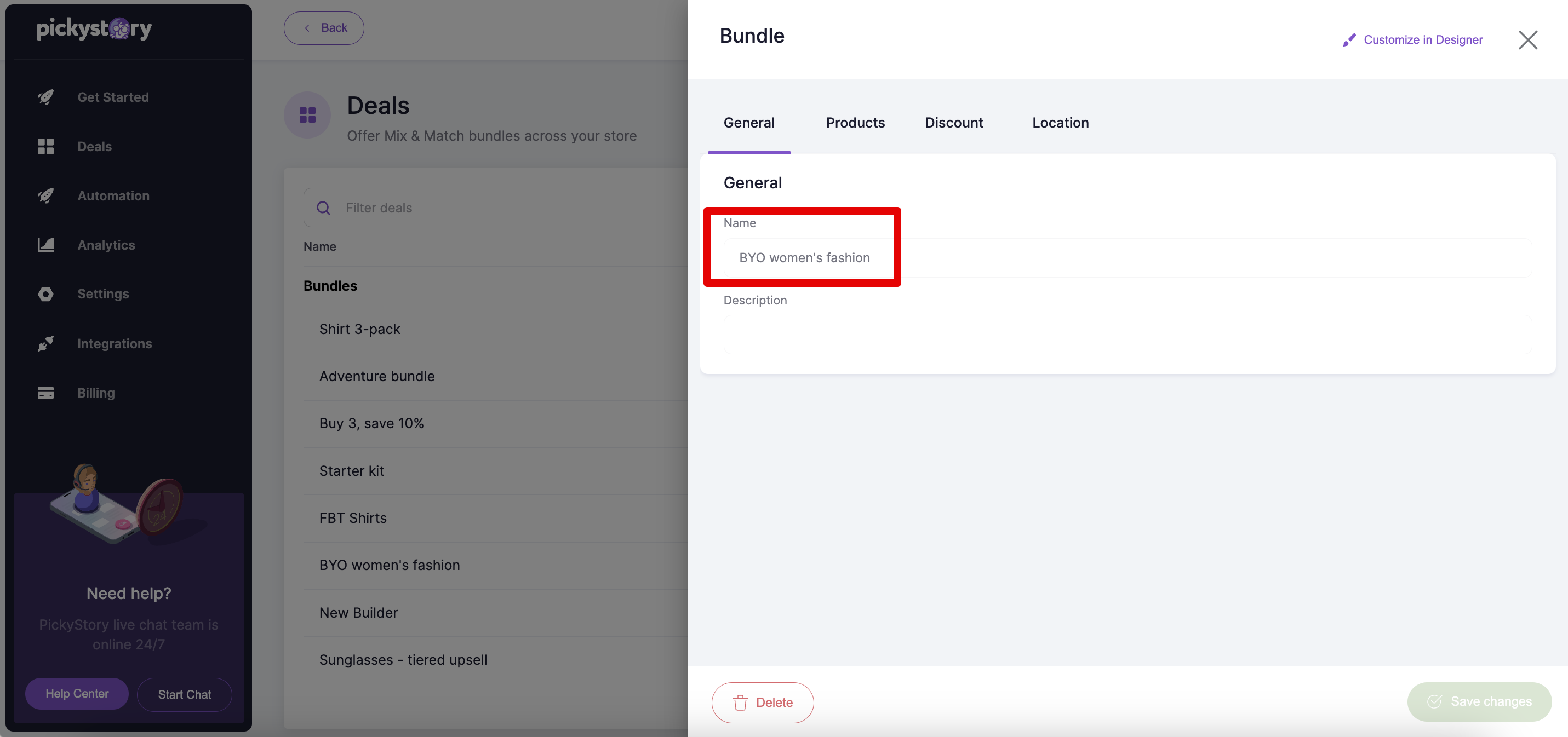 4. In the "Products" section, you can click on "Add Section" to create multiple sections or steps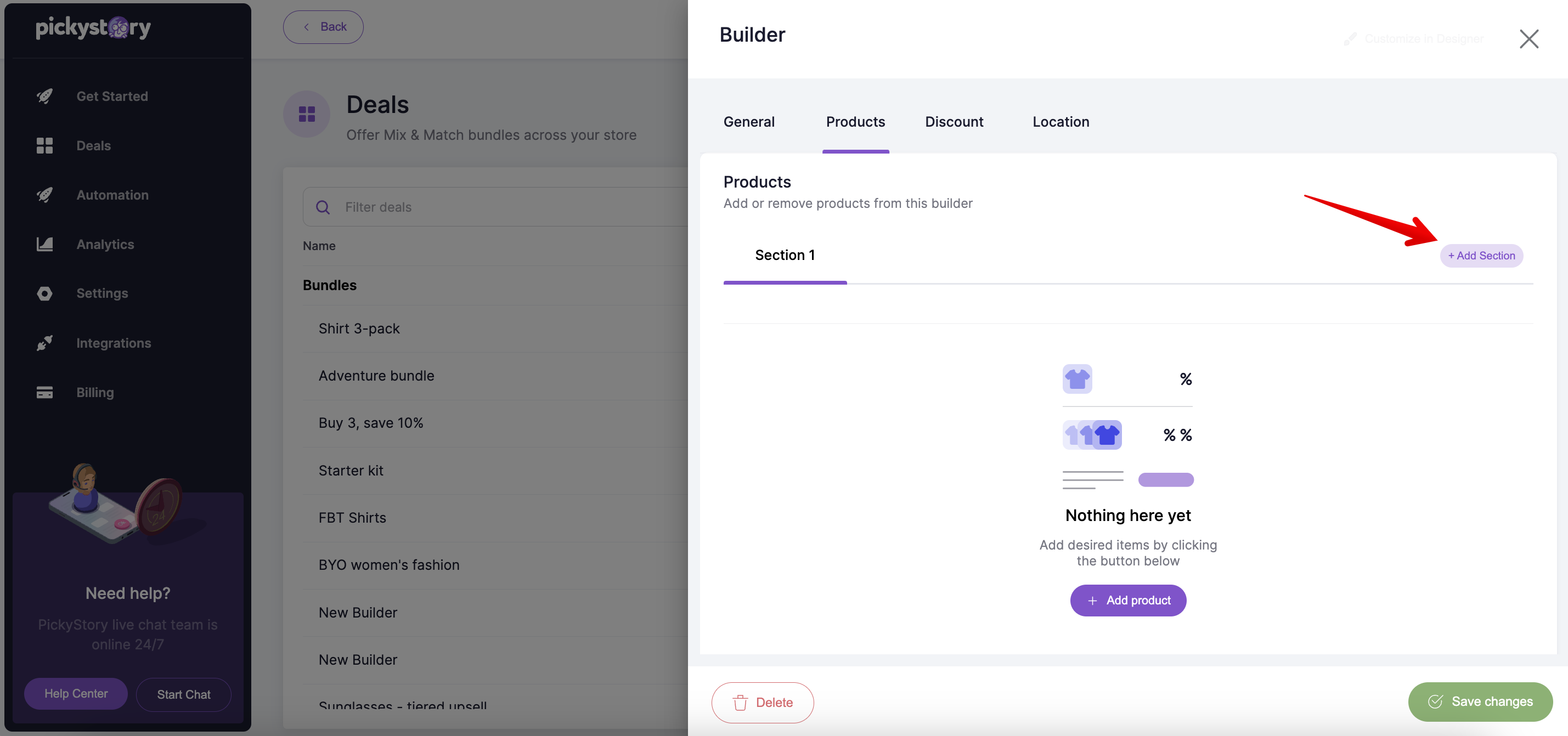 5. Click on a section to name it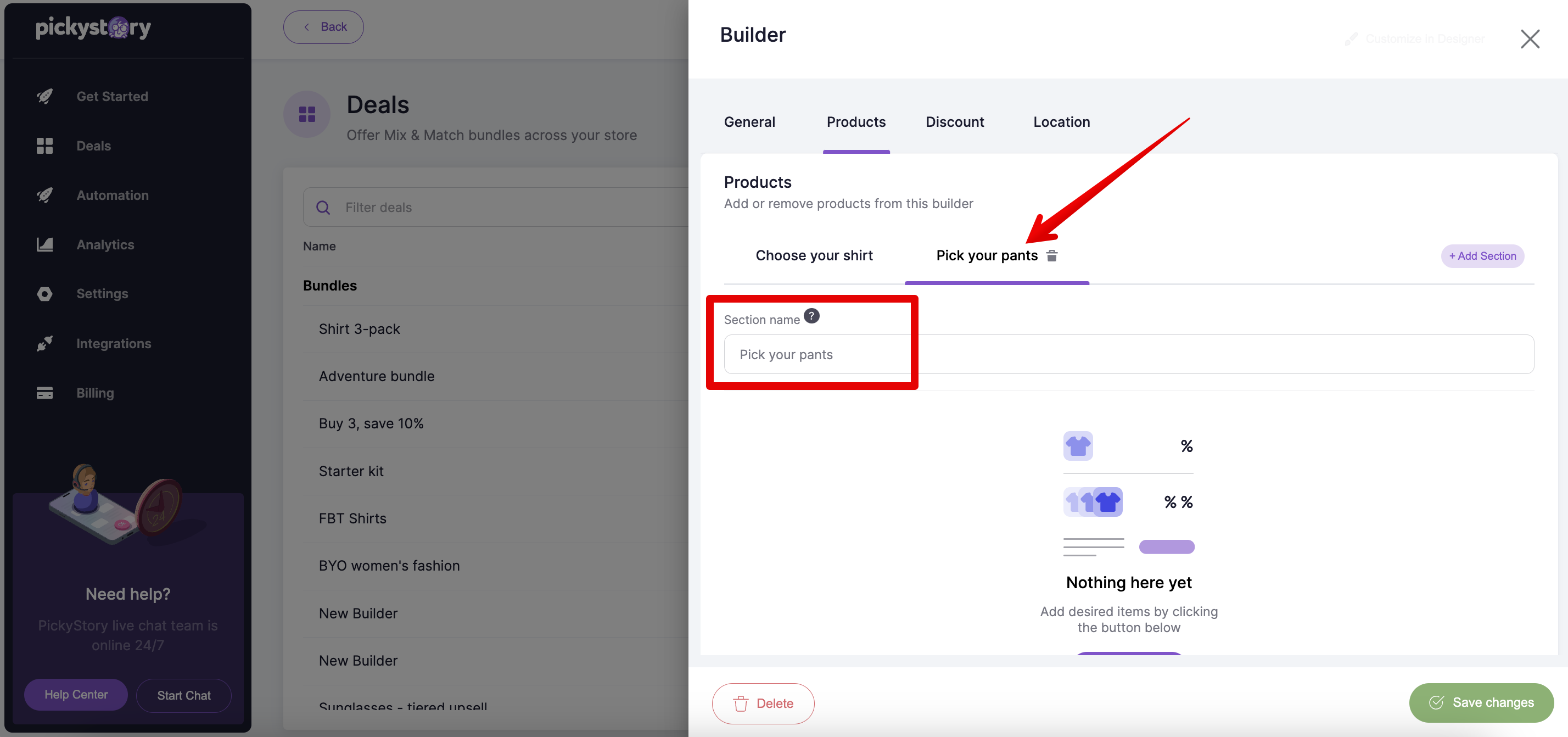 6. Add the relevant products to each of your corresponding sections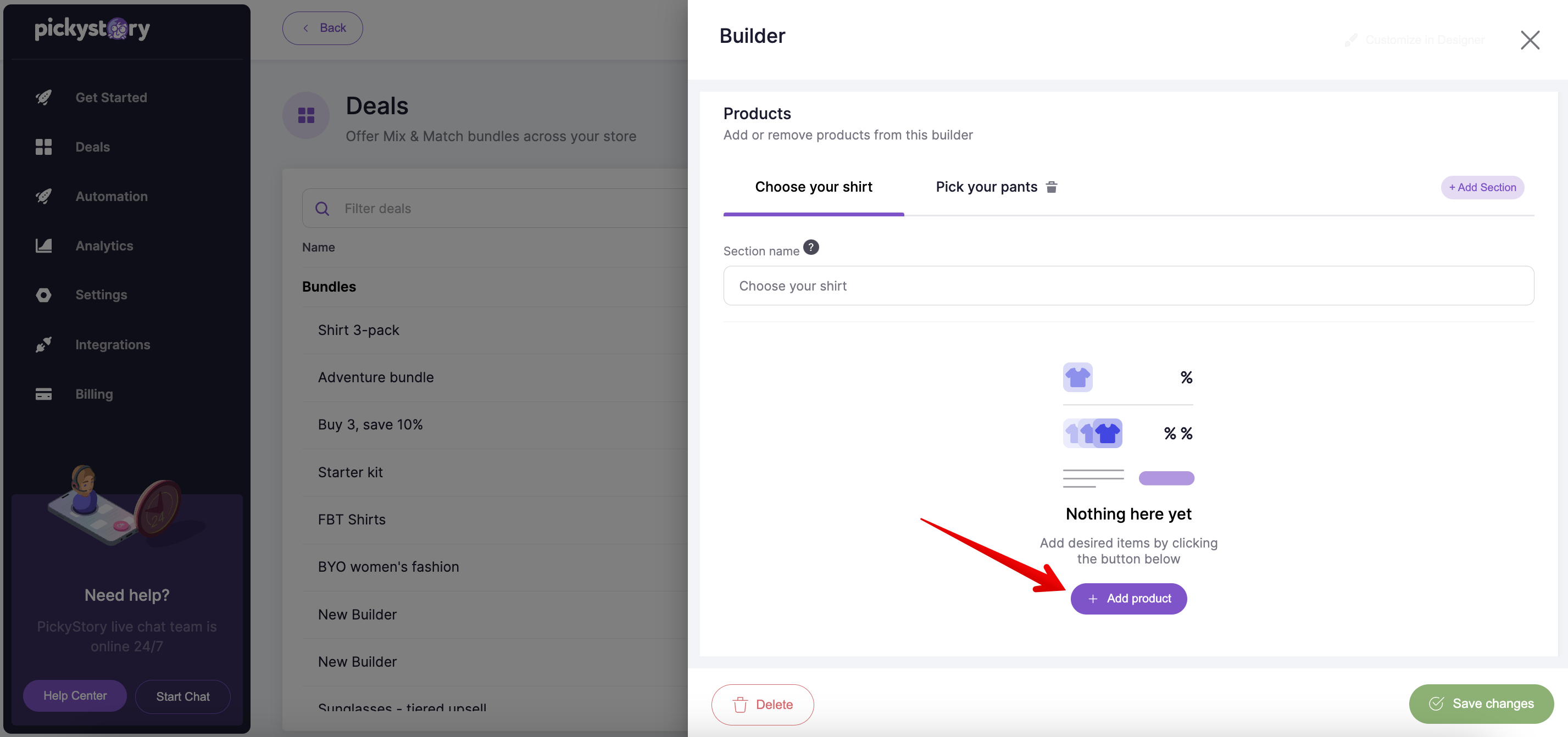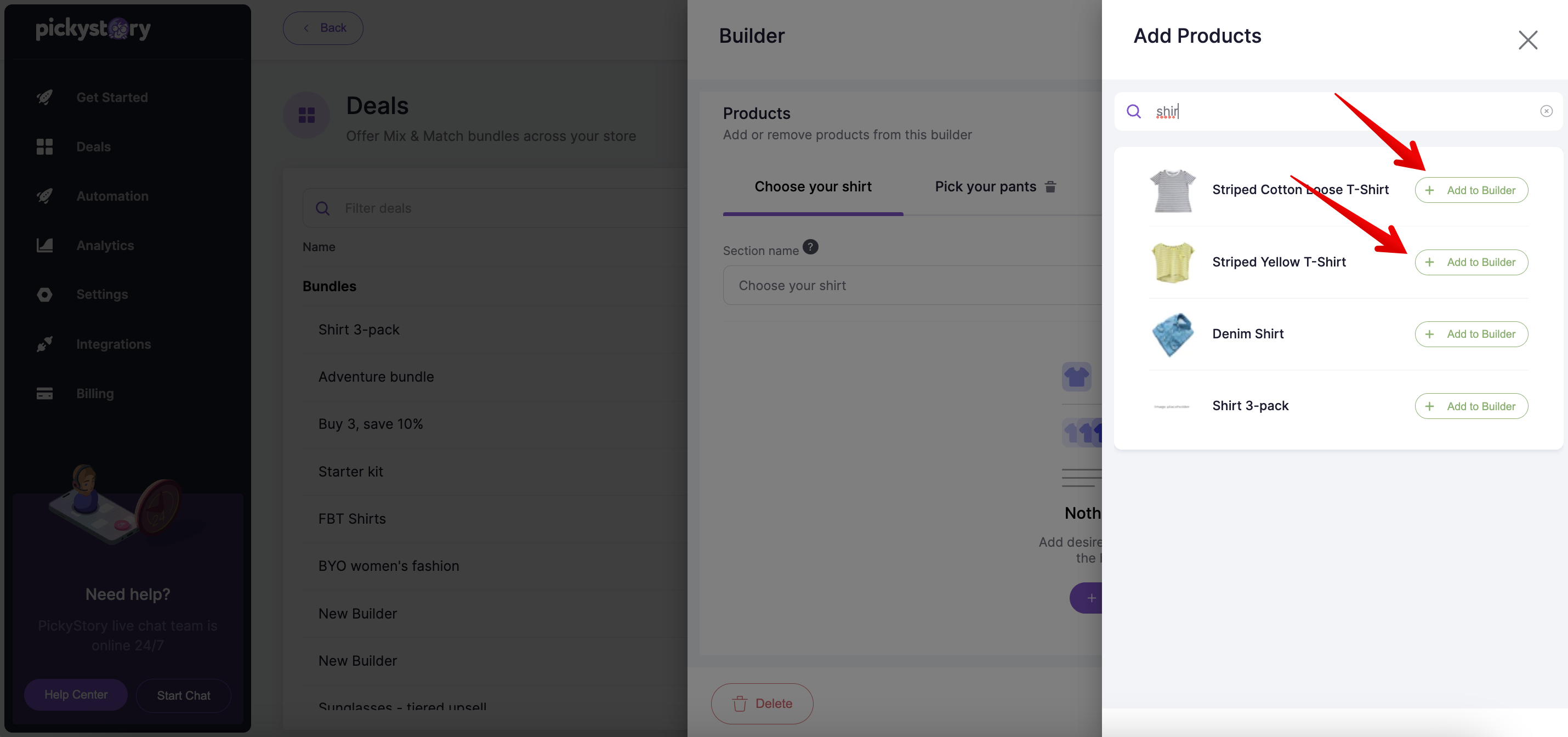 7. Refer to
this guide
to set up your discount and display your bundle in-store
(skip to step 5)