Learn how to place a deal on a specific page only.
With PickyStory, deals can be added to specific pages. Here's how to do it.
1. Select the deal
First, select the deal of your choice that you only wish to showcase on a particular page:
2. Go to Pages
Once you are inside the deal, scroll down to the "Pages" section, then select 'Advanced' and enter the path URL of the specific page you wish to display the deal on.

Note: Enter the file path after your domain. (For example, if you want to display your deal on the page www.abc.com/collections/flowers, enter /collections/flowers in the box).
3. Set widget position on the page.
After adding the URL path, we then need to set the widget position on your desired page.
Note: When defining widget position, make sure to enter the URL path (For Example if the entire URL is www.abc.com/collections/flowers, Make sure to add the 'collection/flowers')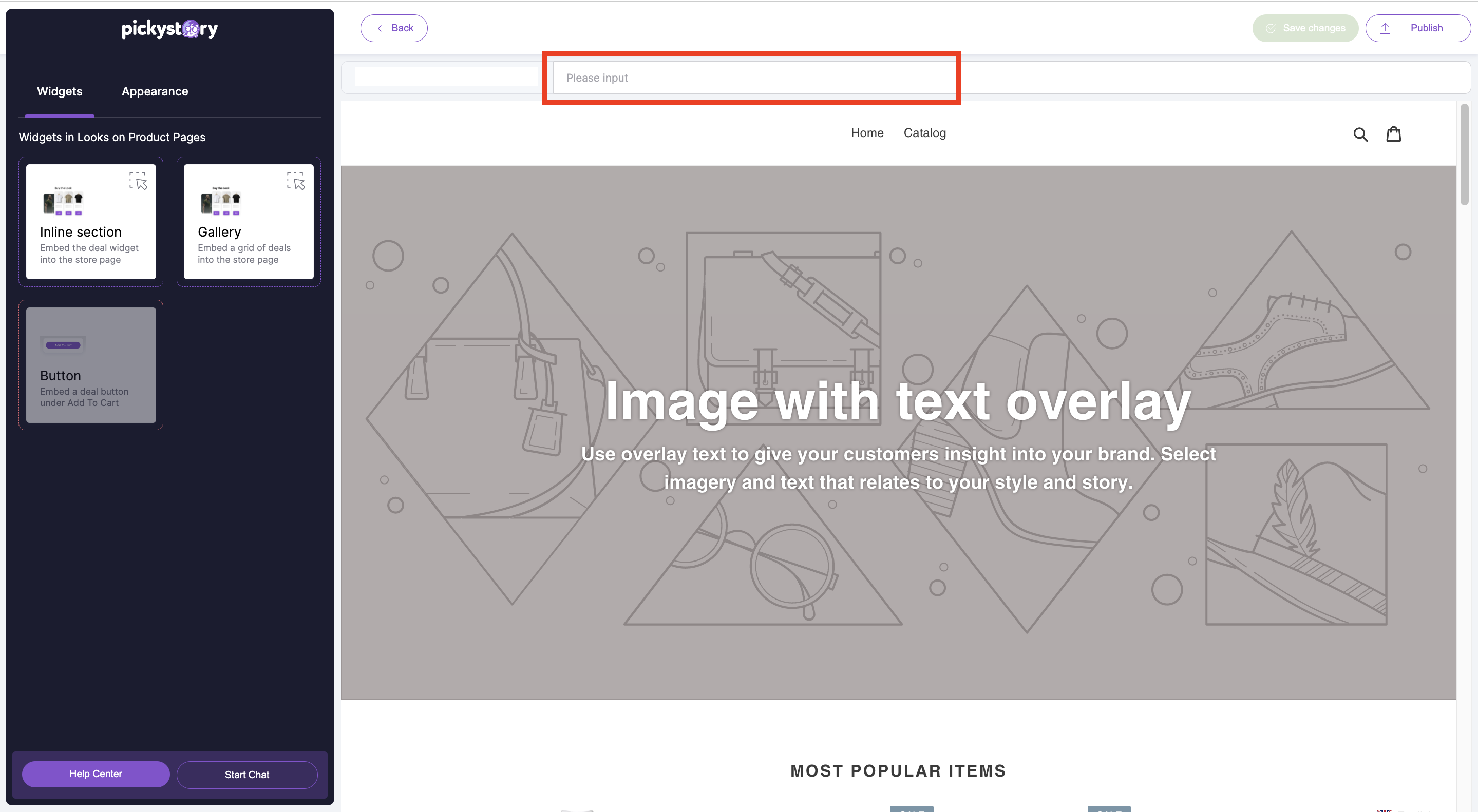 4. Drag and Drop
Drag and drop the widget to the desired location.

4. Save and Publish