Link your products to new or existing manual bundles
Link products to a manual bundle:
You can link products from your Shopify store to a new or existing bundle by following the steps below:
1. Go to the PickyStory app and navigate to Deals >> Bundles. Select the bundle you wish to add products to.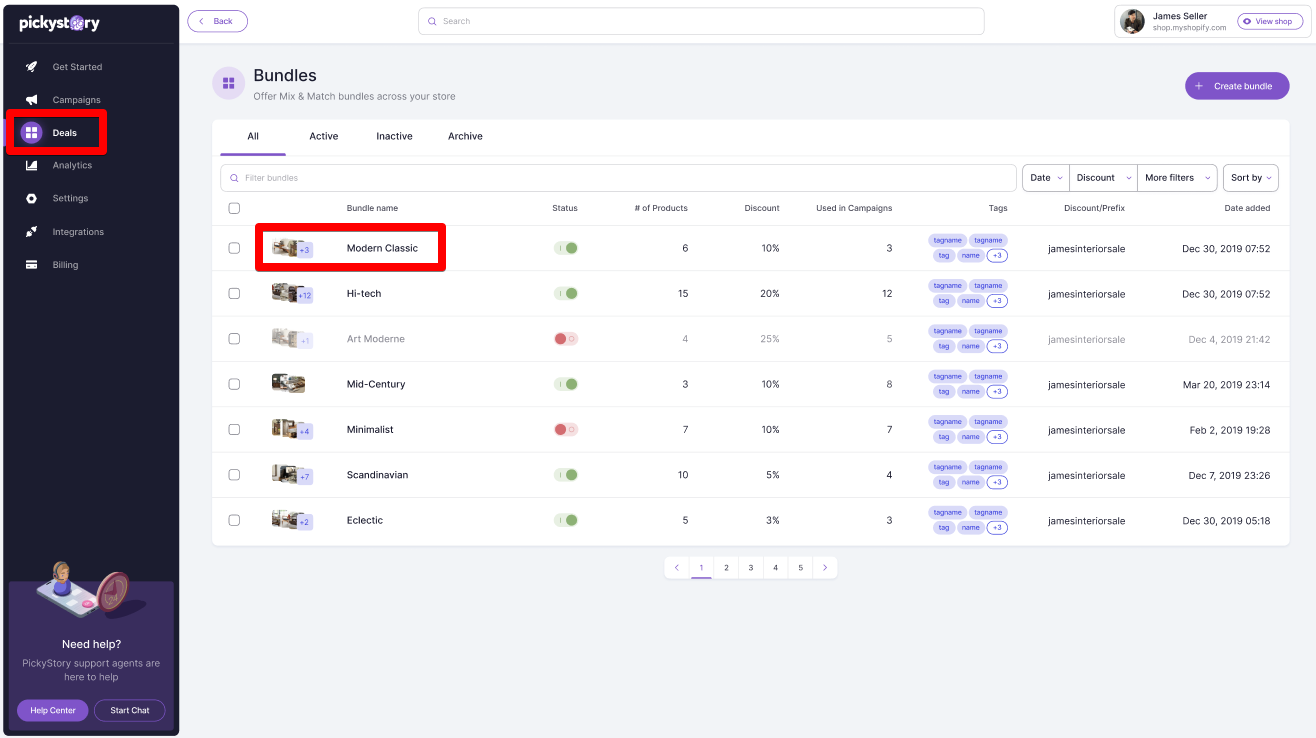 2. Scroll down to the "Products" section and click on "+ Add product"
3. Click on products to link them to the bundle: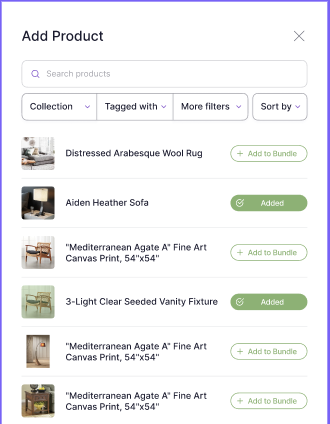 Note: the linking order will determine the order the products are presented in the bundle (first linked = first displayed).